Today's rock


Ashton, Gardner & Dyke - The Best
Tony Ashton died of cancer in June of 2001. His soulful voice is not unlike Procol Harum's Gary Brooker. In the Seventies he made two great LPs with a band called "Ashton, Gardner & Dyke" which funky, syncopated sound remembers Little Feat. Ashton, Gardner & Dyke (despite their name they are not a trio) toured with Blind Faith. This Best Of weeds out the weaker tunes from their Seventies albums and includes plenty of alternate takes, unreleased tracks, and a couple of live cuts.


Arthur Alexander - Greatest
Arthur Alexander was a "Soldier of Soul" who lingered in obscurity until his untimely passing. Both The Beatles and The Rolling Stones covered his songs ("Anna" - The Beatles - and "You Better Move On" - The Stones - are probably his best known). Greatest is an essential collection; not only for fans of countrified soul music.
---
Best authors of the 20th Century

MARTIN AMIS: London Fields
---
Best books of the 20th Century

Armadillo by William Boyd

Revenge of The Nerd! Armadillo is hilarious and thought provoking. Boyd brings the reader so close to Lorimar Black, his main character, were it not for for his previous works you would scarcely believe the novel is not significantly autobiographical.

Anthem by Ayn Rand
---

Music books

All You Need Is Love : ...and 99 Other Life Lessons from Classic Rock Songs Pete Fornatale, et al
---
Essays, Anthologies, Biographies

Americans' Favorite Poems Robert Pinsky (Editor)


Caroline Alexander -Endurance: Shackleton's Legendary Antarctic Expedition

The American Century by Harold Evans, et al.

Al Gore: A User's Manual by Alexander Cockburn, et al.
---
Mystery & Thrillers

The Ax. A novel by Donald E. Westlake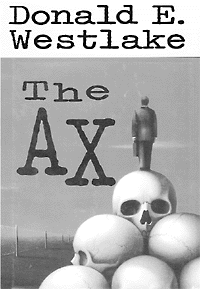 Donald E. Westlake, named Grand Master by the Mystery Writers of America, has written everything from comic capers (the Dortmunder series) to the darker adventures of ace criminal Parker during his long career. But he's never come up with anything scarier or more timely than this story about a downsized executive who decides to kill off the competition. Burke Devore could be your neighbor: a laid-off paper company manager watching his life and family fall apart as he tries desperately to get a job. The plan he finally comes up with involves murdering seven men very much like himself, and Westlake's most impressive achievement is to make the serial killings understandable if in no way justified.
Donald E. Westlake - Adios, Sheherazade
---
Other Bestsellers

Afterburn by Colin Harrison
The message? Crime pays if you are smart enough!
"Harrison's novel is a powerful thriller about the intersection of disparate lives and personalities. Charlie Ravich, a millionaire businessman, is a Vietnam vet who is haunted by his son's death, his daughter's infertility, and his wife's slow deterioration due to Alzheimer's. Charlie is looking to solidify his electronic company with a manufacturing plant in China and to guarantee his immortality by entering into a secret arrangement to find a surrogate mother. He crosses paths with Christina..." (From Booklist, Sept. 1999)

The Amber Spyglass by Philip Pullman (Dark Materials, No 3)
Along with the return of Lyra, Will, Mrs. Coulter, Lord Asriel, Dr. Mary Malone, and Iorek Byrnison the armored bear (Dark Materials No 1 and No 2), come a host of new characters: the Mulefa, mysterious wheeled creatures with the power to see Dust; Gallivespian Lord Roke, a hand-high spymaster to Lord Asriel; and Metatron.
---
Movies

Martin Scorsese's Alice Doesn't Live Here Anymore

VHS
Starring: Ellen Burstyn

Martin Scorsese's A

fter Hours
VHS
Starring: Griffin Dunne
---
Games
Ages of Empires 2, Official Expansion: The Conquerors

---
Software
Adobe PageMaker 7.0