* 70's invasion GUESTBOOK * page 11
HELLO WELCOME to the 70's invasion old guestbook, we have gotten a lot of feedback from viewers asking questions, making comments and so on in the past, we decided to add all the past entries for our guestbook on this page, first are the entries when we were with Homestead from mar. '01 - sept '02, followed by older entries when we were with Create uh Page, those entries are from dec 2000, goin back to our beginning in sept '99 when we first made the 70's invasion :) ! *

we have not had a guestbook for a long time, if anyone can help us add one with angelfire's sytem let us know
---
---
Jason Tuesday, 9/24/02, 3:49 PM

An interesting collage of history. Love the site.

From: Wisconsin

Web Site: Welcome to the amalgam

E-mail: jclee26@hotmail.com

How did you find this web site? Surfin'
---
70's management Saturday, 8/3/02, 4:38 PM

we lost our old friend bill, he passed away thur morning to anemia, pray for his soul, he made a few websites, one is on the biblical figure Dionysus, thru this site, u can get to his others, such as his music site, click on the link

https://www.angelfire.com/ca4/seneca/dionysius.html

Web Site: Dionysus psuedo or not ?
---
KALI'S THUGS

Sunday, 5/5/02, 5:15 PM

IT'S EVERY THING I LOVE ON ONE SITE!!!! THANKS OM SHANTI FROM NERVOUS GENDER AND KALI'S THUGS

From: L.A.

Web Site: SPIRITUL ANARCHY

E-mail: nervouegender@yahoo.com

How did you find this web site? a punk msn groups
---
Pen

Monday, 4/29/02, 5:18 AM

Does anybody recall hearing of a band called "The A's"??? I seem to remember them from the late 70's or early 80's...or am I just imagining things. Pen (who fondly remembers the FIRST REAL GIRL GROUP: Fanny!)

From: Maryland

E-mail: penwyndham@aol.com

How did you find this web site? Yahoo
---
Russell

Saturday, 4/13/02, 5:30 PM

Sorry about the double post- I hit the tab to insert a paragragh and started typing and the damn submit button was activated twice! dammit! What I had wanted to tell you was that you should get in touch w/ Chuck Nolan from the Zolar X site. http://www.geocities.com/zolarx1/ He has some good news for all Zolarians! I'll leave it to him to tell you... There's another good site you should check out http://slingshot.to/texaspunkjunk/ It's by the co- singer of Superman's Girlfriend, but the site's not just about that band, but about the entire 70s Texas punk scene. I highly recommend it. Anybody who doesn't think texans, esp texan ladies, are cool should visit this site and learn the truth!!!! BTW, Erin just released a very rare live CD of Superman's Girlfriend that was recorded in 79 and is only available at the site. -Russell

From: same as before!

Web Site: Happy Enterprises Video Trading

E-mail: mortimer-snerd@msn.com

How did you find this web site? thru my computer!
---
Russell

Saturday, 4/13/02, 5:12 PM

Hey Alan! How are you? Sorry I haven't gotten in touch w/ you for awhile. My comp died...a bad comp virus, but I got it working again. Then I started going to comp school w/ an accellerated program for web design in Jan and I've been going nuts ever since! I tried emailing you a couple of months ago, but the email bounced. Do you still have the same address? Anyway, a belated thanks for the ecard! Do you still need that zipdrive? LMK, I can send you a free one or give you a hand. The Krows' site is doing OK, I haven't been able to update it much because of lack of time and the lack of luck in getting Krows' material, but I managed to find a thing or 2. Texas Terri got in touch w/ me and said she put aside some stuff for me, but she's so busy that it could be awhile before I get it. Jeez, what a tease, haha! I hope you and Calvin are well, and I'm happy to see your site's looking good! -Russell

From: Long Island, NY

Web Site: The Killer Crows

E-mail: mortimer-snerd@msn.com

How did you find this web site? Calvin sent me a weird-ass email! :o)
---
Chas

Monday, 4/8/02, 10:23 PM

Great site. Sure brings back memories as I was right into the glitter rock. Used to get UK magazines like "It's Here And Now" and "Music Star" which featured all the best artists like Slade, Sweet, T.Rex, Bowie as well as lesser known ones like Arrows, Mud, Barry Blue etc. Keep it up...it's a very interesting read!
---
From: New Zealand

Web Site: Moonhop records

E-mail: records@moonhop.com

How did you find this web site? You e-mailed me with the address
---
aj

Friday, 2/15/02, 5:54 PM

Two of the members of Bubble Puppy are from Corpus Christi, Tx. Rod Prince was with a 60's band called the Bad Seeds. They even appeared on the Dick Clark Show with a tune called Zilch. David Fore the drummer was originally with the Zachary Thaks another Corpus Christi band. Bad Girl was a song they released on Mercury. The video was probably from Teen Time a popular local show on Channel 3 in Corpus Christi.

From: corpus christi,tx

E-mail: psanchodog@aol.com

How did you find this web site? surfing the net
---
70's invasion management

Monday, 12/17/01, 7:13 PM

greetings music fans, this guestbook was restored on dec. 3, 2001, it had been down since early oct. and not running for almost 2 months, it was also down for most of the summer and into sept. allthough our friend who added back the entries on dec 3rd could not include the dates entered, to see the dates scroll the page way over to the right of the guestbook, WE ARE UNABLE TO UPDATE MOST OF THE PAGES due to a computer error, so look to page 10 - the links page for updates, and pages 7 and 8 as well. SEASON'S GREETINGS TO EVERYONE alan and calvin

From: california

Web Site: 70's invasion

How did you find this web site? we own it
---
The Impossible Discographies in disguise

Monday, 12/3/01, 7:16 PM

Well Done!!! The site is much better looking now than it was before the crash! It glitters more than it glammed before, ha-haa! So if they're not coming to take me away ha-haaa, I'll be visiting for another hour! The Myzterious Impossible Discographer

From: Sweden

Web Site: The Impossible Discographies

How did you find this web site? Just Surfed On It!
---
Charles

Monday, 12/3/01, 7:15 PM

Looks great! I've had a great time here doing research the last few days, now i'm gonna go look for some of these bands influenced by Bolan. Here is one of my favorite sites that has T.Rex lyrics. http://www.inforamp.net/~ivank/marc_bolanz.html Keep up the good work !

From: Chicago

How did you find this web site? From someone else guestbook
---
Deb

Monday, 12/3/01, 7:14 PM

Looks great! Gret to see you guys up and running again :)

From: Canada

How did you find this web site? Word of Mouth
---
Deb

Monday, 12/3/01, 7:13 PM

Well Done!!! Testing 123 Testing 123?

From: Canada

Web Site: Flower Power

How did you find this web site? Word of Mouth
---
nick

Monday, 12/3/01, 7:12 PM

Well Done!! Corr Łuckin Blimey Govner!!!!1

From: London Town

How did you find this web site? Just Surfed On It!
---
Stefania

Monday, 12/3/01, 7:11 PM

peace

From: everywhere

Web Site: stefaniarocks

How did you find this web site? Word of Mouth
---
Jozzy

Monday, 12/3/01, 7:10 PM

The Best From The Past And Nothing Less...Here's The Bips....Punk-Rock'N'Rollers

From: The Netherlands

Web Site: The Bips...Punk-Rock'N'Rollers

How did you find this web site? Just Surfed On It!
---
Marianne

Monday, 12/3/01, 7:09 PM

Wonderful web site! Stop by mine sometime and sign my guestbook.

From: Colorado

Web Site: Official Rosetta Stone Web Site

How did you find this web site? Just Surfed On It!
---
Tommy

Monday, 12/3/01, 7:08 PM

I don't understand this site, but I think you people need to get off the hallucinogenic drugs.

How did you find this web site? Just Surfed On It!
---
John Quinn

Monday, 12/3/01, 7:08 PM

Hi, excellent site. Congratulations and keep up the good work. Cockney Rebel are brilliant!! Keep on rockin'!!! Good luck from Ireland

From: Ireland

Web Site: Rock'n'Roll Women

How did you find this web site? Just Surfed On It!
---
Russell

Monday, 12/3/01, 7:05 PM

Hey Guys, I love the site...it's gonna take me a lot of time to get thru all the bands, links, etc. Alright, my favorite pastime!! Thanks for the link to my video page at Happy Enterprises! Please check out my site for the Killer Crows, the legendary, but now little known late 80s L.A. band w/ Texas Terri (Texas Terri + The Stiff Ones) on vocals. Hey, while you're at it, check out Texas Terri And The Stiff Ones (if you haven't already, that is), haha! www.texasterri.com/ Both bands deserve mention on your site. Love To All, Russell

From: Long Island, NY

Web Site: Killer Crows

How did you find this web site? Word of Mouth
---
---
and here is our old guestbook with -create uh page- that ran that ran from sept . '99 to dec. 2000, the site c crashed on jan 5th 2001, so we do not know if there were more guests for the week of late dec '99 - jan 5th 2000
THE ENTRIES BELOW ARE FROM SEPT 99, WHEN WE FIRST STARTED, TO DEC 2000....( that next one there on xmas eve of 2000 wrote us to say that she is none other than NOOSHA FOX's niece :) )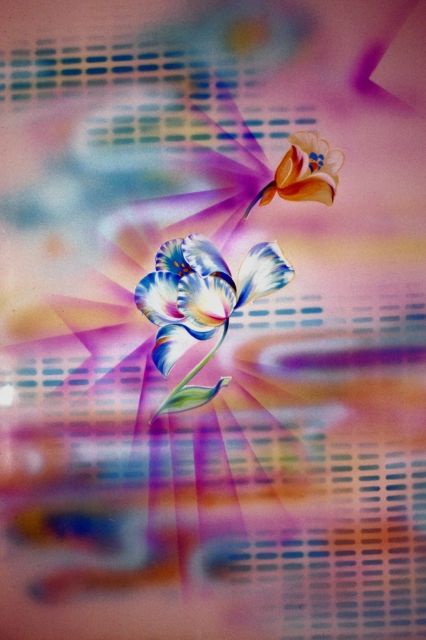 ---
---
Dec 24 2000
Susan
Scherryripe@hotmail.com
Great site ! Glad to see you mentioned Noosha Fox, Kate Bush said she was a big influence. Bye.
---
Sun Oct 29 10:18:12 2000

Emi babe

EmiGarrick@hotmail.com

hi there I was looking at this 4 a history project byeeeeee
---
Mon Oct 23 11:50:44 2000

Sugar Coated Richard

thermos8@yahoo.com

First of all, your site rules! Thanks to you I've aquired a bunch of new records that I have never heard of before including - Racey, Flintlock, Son of a Gun and Shabby Tiger. Don't forget to mention some other great records like - "January" by Pilot(great handclaps), Nick Gilder, The Wombles, and Stanley Franks "S'cool Days". Oh by the way, I have the Chicory Tip single "Good Grief Christina" and it rocks! Great synth stomper. I have one question. Where can I find the movies "Side by Side" and "Too Young to Rock"? I will pay/trade anything for even just a copy of these movies. Please help. Thanks!
---
Thu Oct 19 05:14:37 2000

Glenn

metalion_sos@yahoo.com

Gteat site. A little lacking on the design though. You mentioned wanting some information on William Shakespeare: He was an Australian Gary Glitter/Barry Blue/Alvin Stardust-type glitter bandwagon-jumper. His one album Can't Stop Myself From Loving You (1974) is still availible on CD. Try some Aussie sites like www.hmv.com.au or www.sanity.com.au
---
Thu Oct 5 22:26:16 2000

frankbatmantasmania

thanks for dr.s of m stuff.forgpt how moch i liked it till i played it for my girl the other day.it was a passion of my youth here in mainline tasmania. thanks to kid and the docs if they e.mail.i once read he prophesied his meteoric rise outside a bolan gig. thanks frank j.
---
Sun Oct 1 16:51:04 2000

Chelsey

Tom0my_Girl_78666@hotmail.com

HI COOL PAGE LATERZ
---
Thu Sep 7 18:01:50 2000

Skyelight

skyelight1@hotmail.com

Excellent, informative, enlightening and extremely entertaining site! GREAT work! Hats off to 70's invasion!Merci, and a special thank you for the anti-racist truths regarding brother sister one spirit love. We are to pray for and to love those many lost souls, for they are consumed in the darkness by the very hate they perpetuate-love begets love-amen
---
Tue Aug 29 23:38:25 2000

Cuntmaster

suckmydick@theballs.com

You freaks should be tossed into a furnace. Your site sucks shit through a straw.
---
Sat Aug 19 13:23:53 2000

Bryan

Munkiman2000@mail.com

Your site is kinda wild...I don't know how many times it will take me to go thru it til I reach the end -- it's like one massive homepage! -- but I will someday. Hey, check out this website on the L.A. band Eagle, whom you mention somewhere "up there" -- They do Mud's "Dyna-Mite" on a compilation called Blockbuster. Here's the URL: http://lordbun.home.mindspring.com/eaglerock usa.html/
---
Sat Aug 19 03:38:11 2000

Hitomi

hitomi@kiwi.ne.jp

I read fine review about Vodka Collins. please visit to http://www.geocities.com/tokyony_2000/

Sat Aug 5 16:18:45 2000

Management

70'sInvasion

well now we finally get an insult, way to go dwayne, but coming from you anyone would accept it as a compliment. so thank you.

Thu Aug 3 22:57:20 2000

Dwayne

goodolboy76112@yahoo.com

Hello, I found your site through an anti country site. I just want to say that your site and all you people stand for sucks ! I'm from the south, and I happen to like some of them bands you have listed on your worst bands list. Who the hell ever heard of any of the dumb-ass bands you have on your site ? Fuck you people !
---
Thu Jun 8 15:52:14 2000

hithere

cornelius@ginko.de

you wonder why you don't have the background on p 1: Solution: convert the *.bmp to a *.gif or *.jpg
---
Sun May 28 11:22:18 2000

quizlord

cmpuserve.com

Hmmmm, interesting site but what does it all add up to ?????
---
Wed May 17 03:51:09 2000

Luis Suarez

luissuarez76@hotmail.com

Hello. It looks like you guys have the same stacks of Bomp! and Phonograph Record Magazines that I do. I really am enjoying your site. It would be cool to trade tapes. I've got Milk n' Cookies, Ricky Wilde - "I am an Astronaut", Geordie, Jook, Jet, Fairport Convention, Heart (from Holland) and a bunch of other stuff you'd be into. I've been looking for a lot of the same records you guys are looking for: Firebird, Truth and Beauty, Shabby Tiger, Paper Dolls, etc. It's really cool to find people who have such similar tastes.
---
Fri May 12 10:09:12 2000

Tina Bartlett

Tina.Bartlett@dti.gsi.gov.uk

Great site which makes for interesting reading but are you sure that Rob Davis of Mud joined Showaddywaddy, or did I read that wrong ?!! Rob went on to join Darts but before that Mud had a couple of albums in the late 70's "Mud Rock On" and "As You Like It" both of which have some great tracks - my own faves being "Who ya gonna love" and "Too much of nothing". The Glitterband site (www.starguitar.mcmail.com) is really good and well worth checking out. John Springate and Gerry Shephard have written the UK's Eurovision Song Contest entry this year (Don't Play That Song Again sung by Nicki French) and I hope everyone will be rooting for them on 13 May !
---
Sun May 7 05:44:06 2000

Katie Kane

What a great site! At last! Someone who recognises the extraordinary talent of Steve Harley, and rates him right there at the top of the seventies greatest artists...I couldn't agree more. You are indeed one of the rare few with discerning taste! Congratulations! Who would dare to vandalise such a wonderful site? I wish you all the best...
---
Sat May 6 15:29:16 2000

Deb

roseygirl@home.com

Keep up the good work guys! If you need anymore help just let me know
---
Tue May 2 05:31:50 2000

Gee Zus

geezus@heaven.com

While I had my ways to earth, I dropped in to say hello. God sendss his best!
---
Sat Apr 22 05:43:38 2000

LARZ GUSTAFSSON (a k a ZLUGGO POP)

vildkatt.rebell@gavle.to

Oi! Is there anyone out there who is willing to help me? I´d like to get some albums on tape. For example "And Now...The Runaways", "Queens of Noise", Gary Glitter´s greatest Hits, "Something For The Girl With Everything" and "Get In The Swing" by Sparks, all songs by Radiostars and the following songs by T Rex: "Get It On", "20th Century Boy", "Ride a White Swan", "Metal Guru". Please, mail me if you are willing to help me. Thank you very much!!
---
Sat Apr 22 03:16:10 2000

Larz Gustafsson

vildkatt.rebell@gavle.to

Hi! Thank you for the mail! I managed to come through this time.
---
Sat Apr 22 03:15:57 2000

Larz Gustafsson

vildkatt.rebell@gavle.to

Hi! Thank you for the mail! I managed to come through this time.
---
Thu Apr 20 20:33:06 2000

karmablank

21577@mailcity.com

don't postpone joy. please.
---
Thu Apr 20 08:45:48 2000

B. Blevins

busterblevins@yahoo.com

Funny you should say The Arrows "We can make it together" sounds like the McCoys. Alan Merrill, of the Arrows eventually went on to play with Rick Derringer of the McCoys in the 1980's ! Check the www.allmusic.com listing. Also there are 4 Vodka Collins albums, not just the one !!
---
Mon Apr 3 14:08:52 2000

B-Movie Rats

rattfinkusa@netscape.net

Hey Great page! Good to see you appreciate the real deal. And good to see you can appreciate the (be it small) new wave of Rock that is causing the Rock and Roll Revolution.
---
Mon Apr 3 13:19:14 2000

J DENERIO

www.camaro63@aol.com

I enjoyed your site. thank you...
---
Thu Mar 30 13:39:51 2000

Rik!

rline@bigfoot.com

Calvin, Thanks for signing my guestbook and I will provide a link to your site as soon as I do an update. I had a great flashback here. Great job, too bad alot of folks just can't remember this stuff. The Blank Generation http://www.bestweb.net/~rline 73, Rik! de KC2DFZ
---
Sat Mar 18 16:26:24 2000

Larry Loveridge

lorenzodabaja@aol.com

GREAT SITE My wife--Donna Jean Hume (the Scottish Glitter Queen) and I are in our early fifty's. We have been surfing the net for glitter sites and lo-and-behold yours has been one of the most informative. Currently I am working as Stage/Road/Tour Manager of a band named "eagle" here out of Los Angeles. We recently recorded a cover of Mud's Dyna-Mite for a Rodney Binghenheimer/ Robison Brothers Records glitter glam compilation called 'BLOCKBUSTER.' It will be released within the week. You may wish to check this out at www.robisonrecords.com and please tell your friend. Thanks--Larry Loveridge
---
Thu Mar 9 15:18:35 2000

Marianne

roseyluv@email.msn.com

Where will Rosetta Stone be in 2001? Japan? England? Germany? You decide!!!!!!! Vote where the Rosetta Stone Fan Festtm 2001 will be held!!! Click on this link to vote: http://members.tripod.com/~roseyluv/2001.htm l Thanks for all your input and check the site often for results. Marianne Official Rosetta Stone Web Site https://www.angelfire.com/co/rsff/index.html
---
Thu Mar 9 11:35:57 2000

Deb

roseygirl16@yahoo.com

The info you have on your site is GREAT!! Thank you for stopping by my site @ http://www.homestead.com/flowerpower1/hom e.html You should add your site to my bravenet add your own link on my home page!:)
---
Sheena
Sat Feb 12 23:25:23 2000 bababanana@yahoo.com
Thanks for checking out my page! Add some pictures or whatever. See ya!
---
Erin
Sat Feb 5 20:26:15 2000 erinelvis@webtv.net
WOW! I thought I was a rare freak who had these records! Soooooo glad to know about this site! A HUGE thank-you to whoever Skylight is! What about Nick Gilder? Or did I miss that one?
Johnny doodlehead
Wed Feb 2 21:22:36 2000
What is this place ? just kidding, this has to be one of the best sites ever created on the internet, great info on 70's n.y. punk, and uk glitterrock, info on hare krsna is interesting also. bye. Johnny
---
Alan Merrill
Fri Jan 28 15:10:53 2000
Nice site!! Lots of good info. Keep up the good work. Alan Merrill/vocalist-Arrows
---
michael
Wed Jan 12 18:09:43 2000
maweston@currantbun.com
mud where brilliant, but where is a mention of david essex, still going strong
---
Danny
Mon Jan 10 00:43:25 2000
dvaughan1@home.com
Love your enthusiasm!! I remember most of the older stuff you mention. One of Hello used to live in the same street as me. I used to hear them practice. Have a peek at my site http://www.geocities.com/sunsetstrip/hotel/34 57/main.html You'll find a picture of a young Louis Cenamo, one of the founders of Rennaissance with Keith Relf.
Keith Raven
Thu Dec 9 14:48:56 1999 arrowmaniax@yahoo.com
Nice page! Have you seen The Arrows Official Website? Check it out! geocities.com/Hollywood/Makeup/4010 KR
---
gene
Sun Dec 5 20:32:42 1999
lolamusic@libero.
it please help me! where I can find the New York Dolls lyrics? God bless ya!!!
---
Silver Snail
Fri Dec 3 15:40:41 1999
www.oe-pages.com/ARTS/Rock1/silversnail go to now!
---
Andrea Jane
Fri Dec 3 14:59:26 1999
amas@onet.co.uk
Hello there! Great to see all the old raves remembered! I run former Arrows Lead Alan Merrill's Appreciation society at http://www.geocities.com/SouthBeach/Lights/ 2465, please take the time to visit - often! I love the colourful theme to your site!
---
Mike Norgaard
Thu Dec 2 18:14:39 1999
mike@bookreaders.com
Groovy site. Deep thoughts, hey maybe you should call the site that, Deep Thoughts about the 70's! Hey, wanna also plug my 70's site while I'm at it: http://www.bookreaders.com/movies/70s.htm
---
Walter L.
Tue Nov 30 22:02:59 1999
waltsland@email.com
Neat address 1 Ever hear the " HEYETTES " ' s " Fonzie , Fonzie , He's Our Man " LP ?
---
---
Brian Jenkins
Sun Nov 28 19:20:10 1999
bjjenkin@cvn.net
Does ANYONE have or know how I can get the ARROWS single (B side) or song "I LOVE ROCK N ROLL?" Of course, Joan Jett remade the hit in 1982, but I'd love to hear and have the original version. ANYONE? Thank you.
---
Glitter Band
Sun Nov 21 10:55:24 1999
gband@cwcom.net
Great Site!
http://www.glitterband.com
---
John Allen

Fri Nov 19 16:22:40 1999

AbsoluteAllen@cs.com

Excellent site...great way to spend an afternoon.
---
GlitterRock

Thu Nov 18 22:15:03 1999

Jaffetown@aol.com

http://glitterrock.freeservers.com

Excellent site, dude! I must say, this brings back fond memories of the good ol' days!
---
bazzman_nz

Thu Nov 18 03:06:43 1999

bazzman_nz@yahoo.com

great site alot of real great bands wish i had all of them today on mp3 LOL cheers
---
David Graham

Sun Nov 14 20:46:45 1999

greywolf@btinternet.com http://www.btinternet.com/~slayedinengland/

Enjoyed the manic nature(is that possible on a static site?) Eclectic to say the least. If you are still looking for the Geordie stuff (Vocalist Brian Johnson, now of AC/DC) I can help you with that... David Graham Slayed In England/All Crazee Now
---
Dave

Sun Nov 14 16:33:23 1999

QUIETROOM@WEBTV.NET

Hello, Had a lot of fun and memory flashbacks looking over the site. A lot of what you mention I have or heard from friends. Ever hear of Tom and Jerry's Rockets? Space age German synthesizer/glam band produced by Zeus B. Held. As far as new bands go check out the Hellacopters. MC5/Stooges/Sonics Rendevouz type sound. In the immortal words of Wayne and Garth or was that David Essex ROCK ON! Dave
---
Davey Love

Thu Nov 11 23:33:58 1999

axejam@aol.com

Cool page! Check out my trash glitter page full of rare and out of print videos. http://members.aol.com/axejam/index.html
---
Julio Africano

Thu Nov 4 20:58:46 1999

Julio@comma.com Si, si. Very good, mon. Yu put in a lotta work. But watch out for the VSS, mon!
---
Paul F

Wed Oct 27 10:24:30 1999

PGJFULL@aol.com

Iteresting
---
Richard Strange

Tue Oct 26 11:29:07 1999

Strangetti@aol.co

Sorry to hear that your site got burned down. I'm glad you're up and running again. Last week I did two shows with a whole bunch of music students at Stratford upon Avon; we did twelve new songs that I have written, plus Lou Reed's Pale Blue Eyes and Leonard Cohen's Hallelujah. It was a blast. Any record compamies over there who might like to release my new stuff? Let me know. It's HOT!!!!
---
christine

Mon Oct 25 17:01:18 1999

acaca11@hotmail.com

Hello, I just got thru reading your enlightening web. It is true I am an Arthur Lee fan, but also a Doors, Airplane, Led Zep, etc. fan. I intercepted a cosmic message from the late great Mark Segriff last night. Blondie's "One way or Another" floated into my room last night for the most fleeting of moments, then disappeared. No other sounds were heard before or aft.
---
Ola Hansson

Sat Oct 23 18:43:19 1999

Hello Calvin! Glad your site is back. Thanks for the MUD tape and the fascinating xeroxes and cuttings (especially the Ramainz one). The Mud tape is indeed very good. A lot of covers, though. My favorite track is still Tiger Feet. But a lot of the tracks that were new to me was also very goof. "43792" for example!/Ola
---
valdez

Sat Oct 23 16:35:24 1999

hey glad you guys got the site back, i just wanted to say that for any fans of glitter music -hello- is one of the all-time best! this is the only site i found with anyone info on them, -n.y. groove-
---
Chuck "New Wave" Nolan

Tue Oct 19 20:56:00 1999

charles.nolanjr@gte.net

hey,great info guys. Nice to see some people digging for the real gold. I guess rock history is written by the victors. Imagine a world 20-30 years from now, where Britany Spears and Ricky Martin are the springboard for pop history. You can now see the importance now of a site like this! The best stuff was not always at the top. Sometimes a cult following eludes the worthy. Hey, check out my little boon for rock history, at my website regarding the forgotten power pop band The FAST, at

http://members.xoom.com/fasthomepage thanks!
---
Motang

Mon Oct 18 17:49:23 1999

it's always nice to find a site about 70-ties music, great period that was. Thanks for the information on this site. More info/articles/pics of Sweet on:

http://members.tripod.lycos.nl/MobyJet/
---
Fred

Mon Oct 18 17:02:40 1999

fredthebigOowen@hotmail.com

Hey , very informative site, i liked the review of velvet goldmine, i agree allthough it is a good soundtrack, some of it is overblown, i'd love to get some of these bands i've never heard of here like the Jook, keep up the good work.
---
Nicole

Sun Oct 17 05:46:30 1999

rosenkrantz@wxs.nl

Alan and Calvin, it's a good thing they destroyed your website the first time, because now it looks even better. congratulations!!! I'll sign it time and again, time and again!! (MUD song)