70s invasion ; MERLIN, and MR.BIG, 70s glam rock bands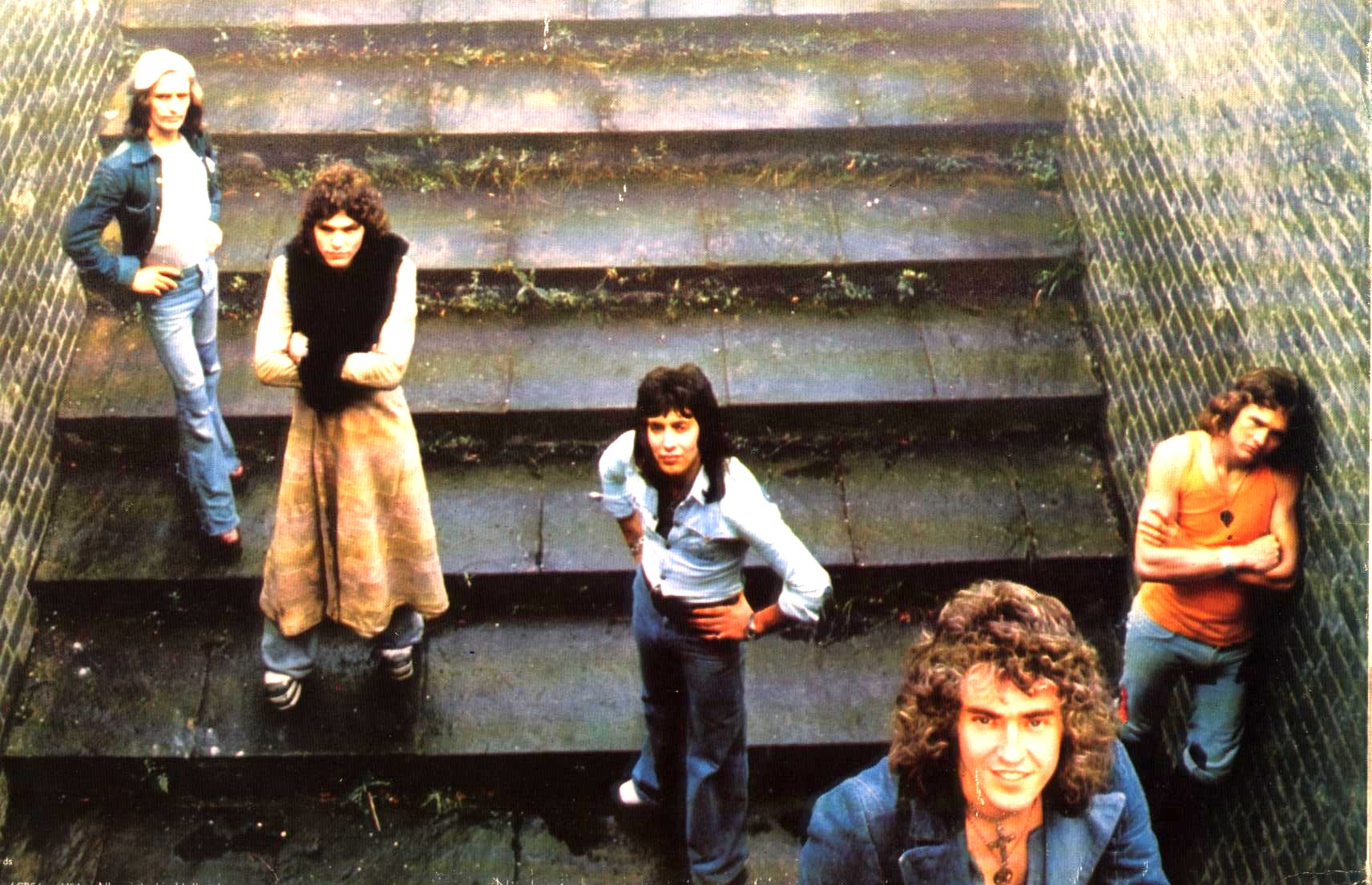 MERLIN photo from their lp
( scroll over to see more of the band ) > > >
updated as of Jan 27th '2010
recieved a writeup on MERLIN sent in by a music fan making some corrections to our reviews on Merlin here, we posted it below the other writeup sent in in 2006,
MERLIN
GREAT lp this band put out in '74, lots of variety and allthough it's along the lines of SLADE, and SWEET, the 1st 3 songs are different from the rest of the lp......
'SPACE RAIDER'
offbeat synth rocker , sci-fi prog element up front, listening closely it reminded us of the same beat of DEVO's 'SPEED RACER' that came out yrs later in '82, for a few seconds u can hear the background singers in MERLIN going 'ha, ha, ha , ha'.....very similiar to DEVO's 'PEEK-A-BOO' from that same lp.......i wonder if DEVO ever heard this song cause listening at first you'll notice this, however the band were not at all like DEVO in any way we just wanted to make this apparent....some lyrics; 'I SAID I MADE TRACKS IN HIS FACE, NEEDED SPACE TO FILL A HOLE I HOPED THAT I WOULD, FIND A PLACE, A PLACE TO CALL MY HOME'
' TAKING PART '
again this too is different from the rest of the lp, sounds like a cross between the MOODY BLUES and RUSH...guitar melody begins ' LIKE A CEASAR BALL, BUT THEY SEEM MORE HERE THAN ME, FOR ALL THE WORLD AND ALL IT's UNEXPECTED COMPANY', and 'TAKING PART, TAKING PART OF THE UNIVERSE, MAKE A START , AS TIME GETS CLOSE TO US, WE RUN OUT OF SIGHT......
'GETTING INVOLVED'
this one is gentle folk-pysch similiar to what maybe PINK FLOYD did in the late 60's.........'WERE GETTING INVOLVED LIKE A MYSTREY UNSOLVED , HOW'D YOU THINK IT WOULD END, BUT QUITE OF THE TIME I BEEN SEEING THE SIGNS, YOUR MORE TO ME THAN JUST A FRIEND
'GYPSY'
GOOD strong hard glam number, along the lines of SLADE or GEORDIE, they're trying for the 'so bad it's good sound'........elec guitar solo in the middle.....' I NEVER KNOWN A CHICK LIKE THIS SHE GOES WILD FOR JUST 1 KISS, NEVER KNOWN YOUR KIND BEFORE WHEN IT COMES TO LOVE SHE WANTS MORE, MORE, MORE, GYPSY, GYPSY WHY DO YOU DO WHAT YOU DO' ?
' HE THINKS ABOUT YOU ALL THE TIME'
SLADE-like good time pop rock........unique synths..kinda has the beat from the GRATEFUL DEAD's 'ROLL AWAY THE DOOB'...some lyrics -..'HE NEVER REALLY GOT OVER U, YOUR MEMORY STAYS ON HIS MIND, HE SAID HE'D LIKE TO SEE U JUST WON'T COME AROUND', and ' HE THINKS ABOUT U ALL THE TIME, CAUSE HE's STILL A GOOD FRIEND OF MINE'....
'LOOK AT LIFE'
GREAT BALLAD ! this lps very BEST number !!.....begins with a slow piano into a pure SPARKS pop song or to be more precise they sound a lot like MR. BIG ( see below).....'I STEPPED OUTSIDE AND A WHITE LIGHT HIT ME ON A CLEAR LOS ANGELES DAY'...and .....'WHAT A FUNNY WAY TO FALL IN LOVE'....and 'ISN'T IT STRANGE THAT NOTHING MORE THAN A SMILE COULD CHANGE THE WORLD' ??? ends with guitar wailing, this song itself is enough to buy the lp, but side 2 has many other GREAT ones too......but about this song ya know after hearing it a lot or a few yrs later in our case it reminded us of a funny kinda pop number, a really beautiful pop number with a funny guitar riff that they pick up on and carry all the way to the end and the singer is asking you to look i mean really LOOK at life.......this song is so good is could have shoulda been at the top of one of those K-TEL or Ronco 70s pop compilations......the band did have some other single releases we've been told but one wonders if they ever topped this song ?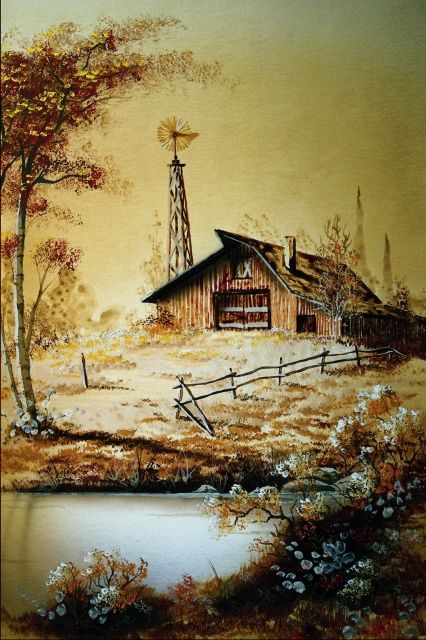 ---
'MARLINA'

GREAT opener ! SWEET-like rock, u notice that after the beginning vocal intro of ' HOLD MY HAND WHILE WE'LL REACH THE SKY, DON'T LET GO WHILE YOUR FEELING HIGH'......bass chugs along just like one of SWEET's classics, elsewhere they sing 'DEEP BLUE HAIRDO', and 'TAKE ME AND SHOW ME WHERE U ARE'.......

'SWEET CHEATIN' RITA'

'SHE's MY SWEET CHEATIN RITA, AND I KNOW HOW MUCH U NEED HER, MY CHEATIN' RITA' ! ........thats right the ALVIN STARDUST glitter classic is covered here surprisingly, and they do a GREAT job too !....( to see reviews of ALVIN's lps, see page 5 )......we were later told that MERLIN did the original and Alvin covered it the next year in '75....

'ALLRIGHT'

GOOD NODDY HOLDER imiatation on this number with elec guitar and elec piano, campy sounds abound........ 'ALLRIGHT YOUR DADDY DON'T MIND, YOUR MOTHER DON'T MIND, YOUR SISTER DON'T MIND, ......ALLRIGHT YOUR TEACHER DON'T DIG, YOUR PREACHER DON'T DIG', and 'ARE U READY FOR ME AND MY BIG BIRD, SHOOT EM' UP' !........plus horns in the middle along with car racing sounds, in '74 u oculd find camp on almost any glam lp...

'LET ME PUT MY SPELL ON U'

...melodic glam pop rock similiar to SLADE.......'CAN'T U FEEL THE MAGIC VIBES ELCTRIC FIRE', and ONE LITTLE SPARK LEADS TO A FIRE, COME ON COME ON U KNOW U CAN TAKE ME, LET ME PUT MY SPELL ON U .......

'WILD CAT'

....the band has a GREAT closer, solid beat, EXCELLENT STONES-like guitar work ,SLADE sound however more like T.REX glam rock style...... 'HEY BABY DRESSED IN BLACK, COME ON WILD CAT AND SCRATCH MY BACK, OVER HERE AND LET ME LOVE U', and 'CAUSE IT AIN'T RIGHT LETTING U GO'.....( fades)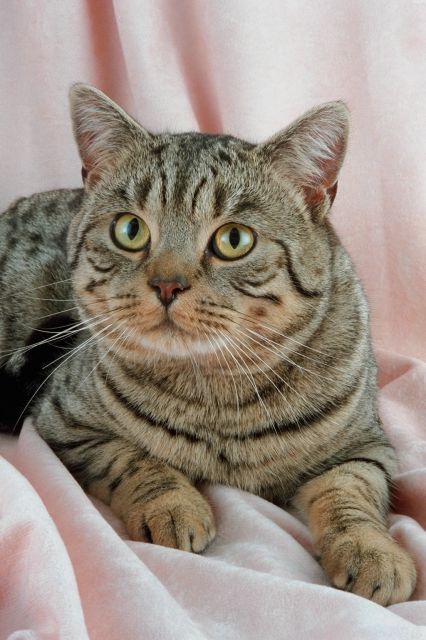 WRITEUP on Merlin sent in early April '06....
Merlin included vocalist Alan Love, guitarist Jamie Moses, keyboard player Bob Webb, bassist Paul Taylor, and drummer Dave Whitwhick.
Merlin arose from a band called Madrigal in late 1973. Madrigal had been on the scene since 1967, but only drummer Dave Whitwhick remained from the original lineup. Jamie Moses and Bob Webb joined Madrigal in 1973,and singer Alan Love joined soon afterward (he was previously with the psych band Opal Butterfly).
( see page 2 for reviews of Opal Butterfly )
With mostly new members a name change was in order, so on the way to a gig Webb came up with the name Merlin.
Merlin released a self-titled album on CBS in 1974 (UK CBS 80338). The group released a handful of singles, with two reaching the top twenty:
Put My Spell On You / Just Another Fish On My Hook (UK CBS 2146) Alright / Pictures In My Mind (UK CBS 2421) Wild Cat / Only Half a Man (UK CBS 2790) What a Funny Way To Fall In Love / Rock and Roll Express (UK CBS 3021)
NOTE: There were several Merlins around at the same time, so any other Merlin singles you might see are by different bands (I've confirmed this with Jamie Moses). The first three singles are taken from the LP, but have non-LP B sides. The fourth single is non LP and is rare as hell - the A side is lame, but the B side - Rock and Roll Express - is a KILLER glam track.
Merlin supported David Essex on an extensive tour in 1974, with Gary Strange (ex-March Hare) replacing Paul Taylor on bass. The group disbanded not long afterward.
Jamie Moses and Bob Webb would go on to join Royce, a band that featuring singer Nigel Benjamin just before he joined Mott.
Jamie Moses is now a member of the Brian May Band, and is currently touring as second guitarist on the Paul Rodgers and Queen tour.
Justin Purington
2nd writeup on the band sent in Jan 2010 by a fan
Hi, I recently came across your site reviewing the self titled Merlin LP. I thought i'd send across a couple of points for addition. It is stated that Sweet Cheatin Rita was an Alvin Stardust cover. Merlin actually released this a year before Alvin Stardust. Oh and Dave Whitwhick is spelt wrong. I know it is on the LP cover as that but it was actually a miss-print. It should be Dave Wightwick Also, they split on the opening night of the tour where Nigel Benjamin (Mott) was to join Merlin replacing Alan Love. Many thanks for the reviews, is great to see people have an interest. Kind Regards,
Peter
---
---
excert from KAHILL GIBRAN's 'THE PROPHET'

THEN A PLOUGHMAN SAID 'SPEAK TO US OF WORK AND HE ANSWERED SAYING U WORK THAT YOU MAY KEEP PACE WITH THE EARTH AND THE SOUL OF THE EARTH FOR TO BE IDLE IS TO BECOME A STRANGER UNTO THE SEASONS TO STEP OUT OF LIFE's PROCESSION, THAT MARCHES IN MAJESTY AND PROUD SUBMISSION TOWARDS THE INFINITE'

'WHEN YOU WORK YOU ARE A FLUTE THRU WHOSE HEART THE WHISPERING OF THE HOURS TURNS TO MUSIC'
---
---
---
mr. BIG
this band led by DICKEN began with 3 singles released on the epic label before somewhat changing their sound and releasing an lp with different styles and sounds
MR BIG
'EEE I'M ALLRIGHT ' ' 74
MR. BIG's 1st single for epic records is a good 45, listening to this you can see why a few compared them to COCKNEY REBEL, but that sound was only on their first 2 singles, the lps don't really have any of Harley's sound.....this song is has a whimsical flair, cheerful old fashioned pop sound, acoustic guitars.......'OH MY GOD IT's A SUNNY MORNING, WEARING A BIG NEW SMILE ON MY FACE, IT's A BRIGHT SUNNY DAY AND I DON' T CARE WHAT PEOPLE THINK OF ME....... ( short interlude; people at a party ).....OH JESUS CAUGHT ME IN THE NIGHTIME, DOWN ON MY KNEES AGAIN'........
'CHRISTMAS WITH DICKEN' '74
a holiday song named after the band's leader and written by him as well, this one is in the same cheerful mold as the 1st single....'I WAS WALKING DOWN THE ROAD ONE DAY, AND I SAW FATHER CHRISTMAS ON THE WAY, I SAID HEY THERE YOU GETTIN' ON ? HE SAID NO I'M ALLRIGHT............LA,LA,LA,LA,LA,LA,LA,LA,LA,LA,
'LUCKY MAN' '75
by their 3rd single they change their style and utilize the electric guitar, some good guitar playing here 'OOOHHH I BEEN THINKING ABOUT MY LIFE TODAY'.......'and ' OOHHH I BEEN READING THE NEWS THATS NOT THE NEWS TODAY.........OOHHH I'M A LUCKY MAN'............
---
VARIETY..... thats one word to describe the first MR. BIG lp that came out in '75, glam in some places, hard rock in others, elsewhere wonderful pop , and a few songs along the lines of SPARKS,and maybe a couple along the lines of COCKNEY REBEL also, and on a few songs here they show a SLADE influence, and make some aggressive pre-punk niose on a couple of tracks, and do some GREAT PROG-GLAM on the last 2 songs, elsewhere they resemble the band SAILOR on hard whisky.......actually these lps in all fairness are allright but not great milestones or anything, they are mostly noted for releasing one GREAT pop single called 'ROMEO' and we think the last 2 tracks on the 1st lp are really good prog rock....

you like mid 70's glam rock and pop then you'll find these lps interesting nonetheless, this band was overlooked at the time perhaps cause the waters were flooded with many copycat glam bands trying to get in on the band wagon, this lp is a look at a professional musicians who wanted to do something slightly different from the average band in '75, the band had 2 drummers, GREAT musicianship, and just the right amount of 'camp' thrown in, oh and some of it has that arena rock sound which is a BIG reason were not crazy about the overall output....

1 ' TIME BASE'

.....sounding a bit like RUSSELL MAEL on the leadoff track.....this one leans a bit towards COCKNEY REBEL pre-new wave......offbeat an all the better for it......'TIME BASE WORKER CHECKING OUT FOR HIS JOURNEY, TOMMORROW HE's GOIN' AWAY TO ANOTHER PLACE'....and 'GOIN' BACK TO BASE, GOIN' BACK TO BASE'.......the middle of the song has some sound effects like the wind blowing, then army walkie talikes come in and you can hear words uttered like 'YOU'VE GOT FIRE POWER' !.....

2 ' WONDERFUL CREATION'

the vocals here are scream-sung on this number with the elec guitar out front dominating making some niose while the synths play in unison, more an arena glam-rock sound....'TOO LATE I AM LOOKING AT ME SMILING AT ME, CAUSE IT's A WONDERFUL CREATION, IT FEELS SO GOOD TO BE WHAT I AM A WONDERFUL CREATION'.........

3 'GOLDEN LIGHTS'

this one is a SPARKS-like/70s pop ballad, better suited for the nighttime........begins with a slow piano playing notes.....'I CAN SEE GOLDEN LIGHTS THEY COME SHINING THRU THE DARKNESS'.........and 'THESE MEMORIES COME BACK TO ME ...ends with slow playing horns........

4 'UNCLE JOHN'

a drinking song ? more like a fighting song but a happy fighting song, sounds like SAILOR only more aggressive after they had a few cocktails........'OH STAND UP AND FIGHT, YOU GOT A LONG WAY TO GO , I KNOW YOU CAN MAKE IT ON YOUR OWN'.......

5 'AIN'T BEEN A MAN'

sounding a bit like COCKNEY REBEL, ' I'VE BEEN HAPPY, I'VE BEEN SAD, BEEN LONELY HARD, I'VE BEEN GLAD'.....and 'HAD MY MOMENTS, AND NO I AIN'T BEEN A MAN'....elec guitar comes in in the 2nd half......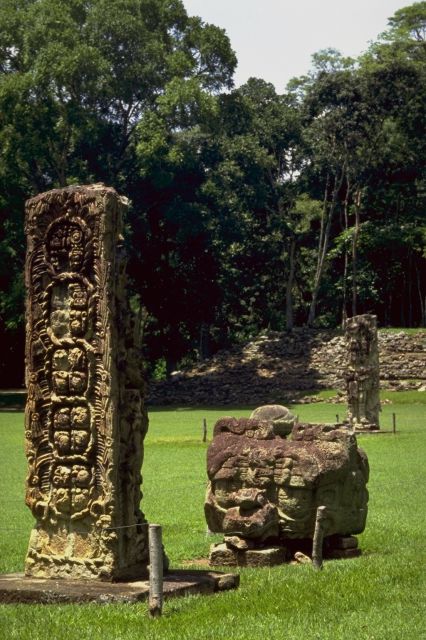 6 'SWEET SENSATION'
the title track, NIOSY rock with some experimental guitar work, more hard rock than say glam..........the vocals are screamed like SLADE, .........'SO SWEET GOT TO MOVE TO THE R-n-R BEAT'.....
- lp side 2 - 'ZAMBIA'
'HEY ZAMBIA WHY YOU HIDING ?? I COULD FIND YOU IF I TRIED' !...and 'HERE I GO, HERE I COME'.........very spirited song combines a hard rock sound with african music, GREAT drumming here, kinda pre-new wave with some kids yelling at the beginning
'ENJOY IT'
begins slowly then the band erupts into HARD ROCK NIOSE, while DICKEN the singer SCREAMS like NODDY HOLDER ' ENJOY LIFE WHILE YOU CAN'.....some quiet and pretty moments are found in this song where he sings 'LORD FORGIVE ME THIS DAY', and 'OH LORD I WISH I COULD CHANGE' ....
' VIOLET MAY'
GREAT folk song with harmonica, sounds like HARLEY fronting SAILOR after the band had some strong whisky .........'I MISSED HER YOU KNOW I MISSED HER, YOU KNOW IT's HOME, THE FLOWERS HAVE DIED IN THE RAIN' the whole band sings the chorus very well - ' VIOLET MAY, SWEET VIOLET MAY, SHE WAS SO GOOD TO ME'.......
'FOR THE FUN'
LOONY sound this one.....guitars go in different directions, eventually the band resembles a musical carnival, campy only the way songs from the mid 70s could be.........'TO OLD TO BE YOUNG AGAIN, OH I WISH I WAS YOUNG AGAIN'
'APPEARED A SHINING THRONE'
the last 2 songs on the lp are very different from all the others that came first, the band makes prog-like sounds here , and all the better for it, cause most glam rockers did not do any such material on their lps.........the beginning melody on this one sounds like a musical box opening, begins as a folk song 'SOMEWHERE IN THE NITE THOUGHT I'D LOST MY WAY THERE WAS SOMEONE WITH ME I CANNOT SEE THE LIGHT', and 'OOOOO LADY SO GLAD U FOUND ME HONEY AND RESCUED ME FROM THE NIGHT'......after a little more than a minute begins monk-like chanting from the background singers 'HHHHHHMMMMMMM'......reminding us just a bit of 'DEATH TRIP', from '73, STEVE HARLEY's not IGGY's.........at this point begins the prog music......the song does not end rather it plays into the next -
' THRONE SECOND AMENDMENT'
the chanting is darker, in fact very dark by the time this song plays, resembles the SEVENTH WAVE a bit.....a solid drum beat plays, then a gong, 'IN THE MORNING WHEN WE RISE THERE WILL BE EVERLASTING LIGHT'.....BOTH THE DRUMMERS POUND AWAY.......the guitar plays a note for a few seconds, the band carries on, (fades)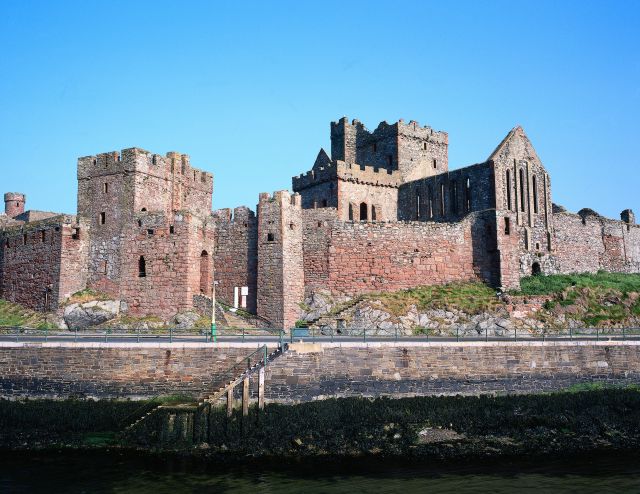 BHAGAVAD GITA 3:26
Chapter 3. Karma-yoga
TEXT 26
na buddhi-bhedam janayed ajnanam karma-sanginam josayet sarva-karmani vidvan yuktah samacaran
SYNONYMS
na--do not; buddhi-bhedam--disrupt the intelligence; janayet--do; ajnanam--of the foolish; karma-sanginam--attached to fruitive work; josayet--dovetailed; sarva--all; karmani--work; vidvan--learned; yuktah--all engaged; samacaran--practicing.
TRANSLATION
Let not the wise disrupt the minds of the ignorant who are attached to fruitive action, they should not be encouraged to refrain from work, but to engage in work in the spirit of devotion.
PURPORT
Vedais ca sarvair aham eva vedyah: That is the end of all Vedic rituals. All rituals, all performances of sacrifices, and everything that is put into the Vedas, including all direction for material activities, are meant for understanding Krsna, who is the ultimate goal of life. But because the conditioned souls do not know anything beyond sense gratification, they study the Vedas to that end. Through sense regulations, however, one is gradually elevated to Krsna consciousness. Therefore a realized soul in Krsna consciousness should not disturb others in their activities or understanding, but he should act by showing how the results of all work can be dedicated to the service of Krsna.
The learned Krsna conscious person may act in such a way that the ignorant person working for sense gratification may learn how to act and how to behave. Although the ignorant man is not to be disturbed in his activities, still, a slightly developed Krsna conscious person may directly be engaged in the service of the Lord without waiting for other Vedic formulas. For this fortunate man there is no need to follow the Vedic rituals, because in direct Krsna consciousness one can have all the results simply by following the prescribed duties of a particular person.
---
'ROMEO' 45 '77
'MR. BIG' ' 77
the 2rd MR. BIG lp is half SPARKS-type tunes going farther into kitsch than the MAEL brothers themselves and half niosy guitar rock, some pre-new wave sounds abound here if you listen closely, a bit like SAILOR in parts, and a bit of YES like PROG, allthough there are maybe about 3 throwaways, but there are a few songs which can be described as GOOD rock and pop music and one GREAT one, so it makes the lp worth having,
track listing -
Photographic Smile 2. Romeo 3. What Colour Is The Wind 4. Louisiana Street 5. Feel Like Calling Home 6. Goodbuy World 7. Vampire 8. Hold Me 9. Can We Live - Angel Of My Life 10. Easy
1 'PHOTOGRAPHIC SMILE'
shimmering guitars, a distinct asian sound on the opener, somewhat campy whimsical SPARKS-type tune, 'I AM EVERYTHING THAT YOU ARE LOOKING FOR I AM MORE THAT U NEED', and 'I AM 22 AND I DO LOVE YOU', and 'AHHH U GOT THAT PHOTOGRAPHIC SMILE, AHH YOU GOT THAT PHOTOGRAPHIC SMILE', and 'I WILL TAKE A PICTURE OF YOU'.......
2 'ROMEO' GREAT LOVE SONG ! the lp's best !, GREAT vocals here...it's a slow pop # about a guy named romeo and a girl named juliet - 'I AM THE MORNING U ARE THE LIGHT, U MAKE THE MORNING SUCH A BEAUTIFUL THING', and 'FALL DOWN AND MAKE ME GROW AGAIN, STEP BACK INSIDE ME ROMEO, STEP BACK INSIDE ME ROMEO, AND TAKE ME TO YOUR BED'.........had to be the lyrics that got this single banned in '77....actually this song has elements that made it a GREAT pop song, but u know it was '77, punk was movin' in and these kinda bands found it harder to stay afloat....
3 'WHAT COLOR is the WIND'
again a SPARKS influence, GOOD question in asking 'what color is the wind.... 'WHAT COLOR IS THE WIND THAT BLOWS ACCROSS MY FACE' ? however this song is not too hot in fact it blows...
4 'LOUISANNA STREET'
OFFBEAT tune, more experimental and a good one, sounds like a fiddle playing an asian style tune -'MOUNTAIN, MOUNTAIN, I WILL CLIMB FOR A PIECE I CALL MY MIND, ALL AROUND I WILL SEE JUST TO PLAY THE BLUES TO COMFORT ME'
5 'FEEL LIKE CALLING HOME'
one of the lps BEST, slow pop acoustic tune greatly sung vocals a bit like ROD STEWART in parts, 'WRITE ME A LETTER SEND IT HOME' and 'TELL ME A STORY, MAKE IT SAD....OOOOOOOO, SEND ME YOUR # I NEED TO PHONE, JUST TO HEAR YOUR VIOCE AGAIN FEEL LIKE CALLING HOME', and 'LET ME HEAR YOUR VIOCE AGAIN, OH BABY I WANT TO HEAR YOUR VIOCE AGAIN......this one was a single also, but did not chart as high as 'ROMEO' anyways the charts mean very little to the folks behind this site...........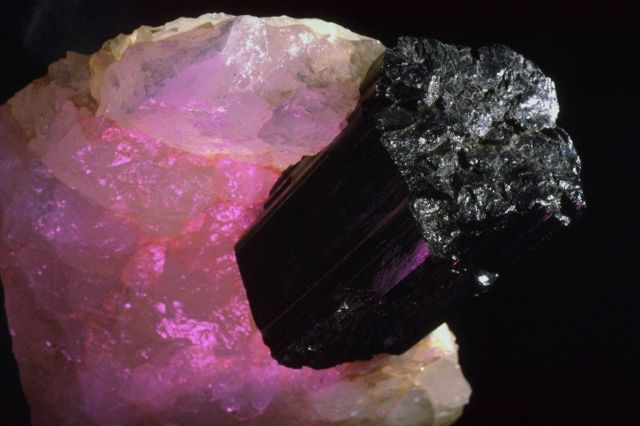 - lp side 2 -
6 'GOODBYE'
FLIPPED OUT guitars play fast almsot like fusion, congos drum away, this sonmg can be classified as rock mixed with african music ! 'GOODBYE WORLD I'M GOING SOMEWHERE, UNKNOWN UP THERE IN THE HEAVEN,, OR DOWN IN THE GOOD EARTH BELOW...........HEY ZAMBIA '! ......that in reference to 'zambia', an african country and also the name of a good song from their 1st lp, ( see above)
'7 VAMPIRE'
begins with a vampire chasing a girl and she screams...'AAAHHHH' crazy guitars thrash away.......'CURSES OF A LION THE BITE OF A SHARK, HE's a VAMPIRE, HE's A VAMPIRE', and 'SHE LOOKED DOWN IN THE GRAVEYARD BELOW, SHE LOOKED DOWN THE MIRE', and 'HERE COMES YOUR VAMPIRE'......allthough this song sounds like a good idea, this is nothing like 'THUNDERTHIGHS vampire punk song 'DRACULA's DAUGHTER' ( see page 4), have to say this one sounds a bit bloated too....
8 'HOLD ME'
'vampire' is nothing great, and this song marks the lps boring moment, a throwaway really( hey we like this lp, we're just being honest)...'HOLD ME BABY , I WANT U TO HOLD ME IN YOUR ARMS', and 'LIKE A BLOODSUCKER'...u
9 CAN WE LIVE/ANGEL of my LIFE'
GREAT SONG ! the lp's EPIC tune, a 2 part song, unique in both sound and execution mostly a quiet pretty tune with a couple moments of niose....begins very slowly a piano plays quietly 'I SEE A FACE BENEATH THE TREES IN SUMMER HER BEAUTY SHINES LIKE MOUNTAINS COVERED IN SNOW', a chorus is sung a few times ' NO MY LOVE CANNOT BE FOR THIS WORLD'...turns niosy for 2 minutes or so with both drummers and guitarists squeezing 1000 notes into the song here.....then the slow piano begins to play a ballet, very pretty music 'SHE DISSAPPEARS INTO A CROWDED CITY, WHO KNOWS MY MIND WILL NEVER SEE HER FACE AGAIN'.............laid back horns signal the beginning of the 2nd part 'ANGEL OF MY LIFE WON'T YOU DANCE WITH ME TONIGHT'.........?
10 'EASY'
well the lp was recorded in '76 and released in '77 as punk was starting to build so how do they end the lp ? with a classic hard rock number with anthemic guitars, how else could they follow up to the song before.......?.......'COME ON HERE MY WAY I WANT YOU TO STAY LIFE IS GOOD, AND I'M SURE TO MAKE IT EASY', and 'EASY RIDER ON MY, I'M ON MY WAY'.............the band rocks out and comes to a close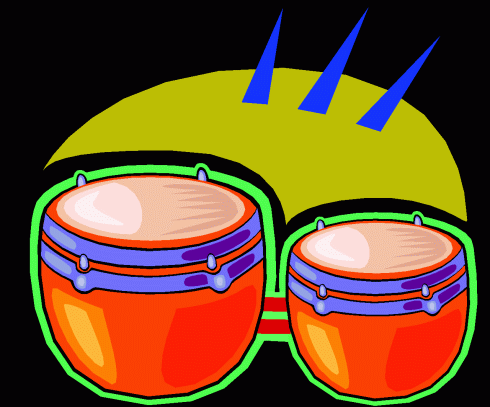 ---
'SENORA'

so the band had this single in '77 and was it released or not ? our friend said yes, allmusic.com said it was not released, but they have lotsa mistakes on their site so who knows.....'senora' refers to the spanish name for a girl as in 'senorita' ....this one has a SAILOR pop sound, 'NO ONE LOVES U MORE THAN WE COULD, OH THE ? THAT INSIDE IS SO HARD TO HIDE', and 'I WISH THAT I COULD TELL U SENORA'.......

'DEATH BOY' b side

NOW THIS IS MORE LIKE IT ! the b side is a lot better than the a side it shows a hard rock band approaching a new wave-punk sound of the younger bands coming on the scene, GREAT new wave bass sound here, really like this one 'SEE THE SOLDIERS FALLING DOWN 1 BY 1 TO THE GROUND IN THE CITY, WHERE THEY SHOT HIM WITH A B GUN, SEE THE MOTHERS CRYING OUT IN THE STREET', and 'I CAN SEE THE RED BLOOD RUNNING DOWN INTO THE DRAIN', and 'WATCH OUT FOR THE DEATH BOY'...' !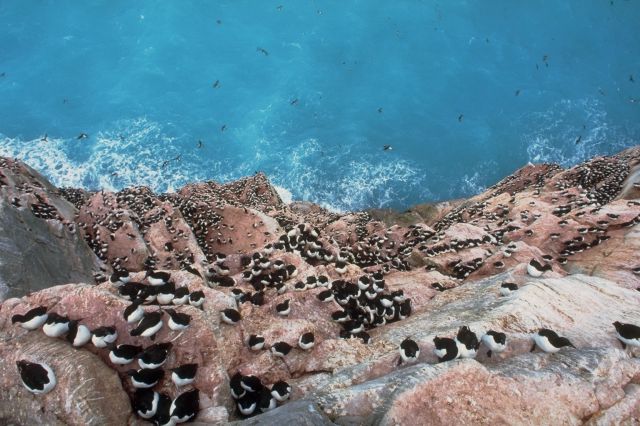 for more info visit the OXFORD ROCKS site on MR. BIG and DICKEN-
http://home.no.net/mott/mrbigindex.html
---
excert from SLAUGHTERHOUSE CAM site

GREAT article by ROBERT COHEN

I received the FARM Report (Farm Animal Reform Movement) and found great irony in the page 7 story:

"News of Dying Industry"

Which industry is dying? Meat and milk consumption, or animal rights protest? It certainly isn't the AR industry. There's millions of dollars out there, and a simple review of the tax returns of some of the AR groups reveals that mega-salaries and bonuses in the high six figures are doled out to well known activists. (Alex Hershaft is one of the exceptions to this cash-cow phenomena. He lives a simple life, and all of his resources go towards keeping the animal rights movement alive).

Many animal rights activists are wearing big smiles these days, boasting of major victories.

Is the annual animal rights convention a major waste of time? More animals seem to be dying.

Let me answer that question. There is only one individual in the AR movement who is able to gather together all of the ids, egos, and superegos associated with the so-called movement. There is anger, jealousy, hatred between varying groups who vie for the donations and cash flow. One group bashes another, and it's miraculous that Hershaft can assemble all of the players on the same playing field. He does so year after year, and somehow maintains his dignity by not yielding to enormous pressure from one group after another seeking to bar, ban, crucify, blacklist another group or activist.

Animal rights groups fight among themselves claiming victory for chickens. Humane Society claims that they made the difference, while PETA claims victory occurred as a result of their efforts. Farm Sanctuary and United Poultry have lobbied for humane slaughter, and they too claim credit while soliciting your donations.

Once chicken were allotted an average living space of 8 x 8 inches, or 64 square inches. Their living space has increased nearly 13 percent, so that the average bird lives in an 8.5 x 8.5 inch area. That's a major victory for some people. Not me. Chickens no longer live in teeny crates. Today, they live in tiny crates. A big deal to some humans is in reality rather meaningless to a chicken. They still die the same way.

What has this phony change accomplished?

The so-called dying industry will process 9.133 billion broilers in 2002. That represents an increase of 2.6% over 2001. If we were winning, people would be eating less chicken.

Our efforts relieve the consciences of chicken eaters, and they end up eating more chickens because they perceive that chickens are living more humane lives. Everybody is happy. Activists feel good. AR organizations get more money in donations. Purdue and Tyson make more money. The only ones to suffer are the poor animals. More birds die for the good things that we do.

So, while many things are wrong, and we are clearly not winning anything, except for an occasional delusion that we are making a positive difference, there still exists the possibility that good things can happen. We must continue to meet, just for the sake of doing so. It's a morale booster. It's the social event of the year for some. While some panel discussions are poorly attended, the after hours bar always remains packed, and all activists are in agreement when management closes down the real action at the stroke of midnight.

So, to answer the question posed as the point of this column: Is The Animal Rights Movement Dead?

Let's analyze. Ten billion animals will die this year in America to feed its citizens. There are 280 million Americans. That's 36 animals per citizen eaten per year.

Each new vegetarian represents 36 less animals to kill.

Of course, new vegetarians are created each day, but new compassionate slaughter laws translate into more animals produced on factory farms.

The movement may not be dead, but we are clearly losing. As a matter of fact, our actions seem to result in an acceleration of the numbers of animals being eaten.

I have a plan. I have a goal. I will create 100 million new vegetarians. I will save at least 5 billion animals per year. I now see with clarity the mistakes being made, and know what has to be done. See me in 2007, and tell me how I have done.

Unlike most animal rights activists, I will not be promoting compassionate slaughter laws. The same vivid images that motivated me to stop eating animals must be seen by young and old alike.

I will not be painting a pretty picture. Be ready for visions of horror. Bloody deaths are not pleasing to the conscience or palate.
---
70s invasion home -
https://www.angelfire.com/vt2/70sinvasion/