* 70's invasion; page 13, more 60's pysch, , garage, JAPANESE group sounds , ROCK en ESPANOL - 60's , Movie Stars music, etc *
updates as of Oct 2nd 2010
HARUMI.......info on this pop-psych singer of late 60s added in our japanese section
info on SPANISH glam acts of the 70s ; DUG DUG's, also MICKEY and more added below in our GLAM ROCK en ESPANOL section....
info added on GAYLE HANESS, also on the FRENCH REVOLUTION....
reviews of CLINT EASTWOOD musical number below in the movie star section....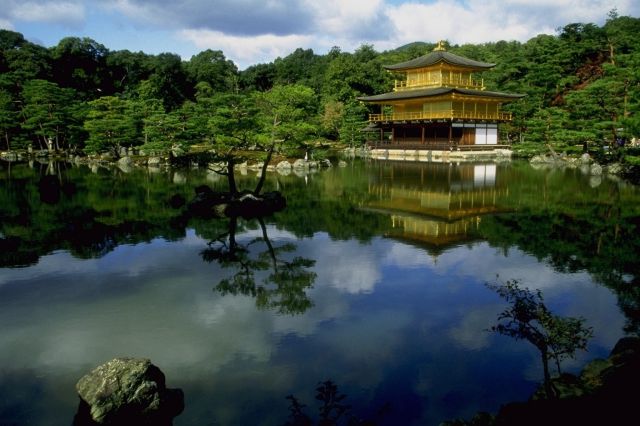 * BHAGAVAD GITA - 'LONG HAIR SOULFUL' '68
.........MIND BLOWING PYSCH ! instrumental electric guitar jam , superb musicianship, sounds like the heavens above opening up, nothing like it we could dedicate a whole site just to this song, thats how good it is......even better is the regular version of 'LONG HAIR SOULFUL' which is the flipside.........this was an ultra rare single released in '68 with an instrumental version of the same song as the b side.........actually this is the n.y. art band the NATIONAL GALLERY, ( see top of page 2 for a review) this instrumental jam can be found on the compilation cd 'BEYOND the CALLICO WALLS',
listening to this most people would presume they were a heavy pysch band, but aside from a couple of rockers, the lp is mostly quiet haunting music similiar to the VELVET UNDERGROUND..........and where did the NATIONAL GALLERY get the name for this single ? the BHAGAVAD GITA is the oldest documented book in the world, it's the essence of the HARE KRSNA religion, go ahead pick it up, compare to the bible and u will find a lot of parallels.....proves these folks were on the right track all along.........:)
NATIONAL GALLERY
'INTERPRETATIONS of the PAINTINGS of PAUL KLEE'
1 barbric classical solemn 2 diana in the autumn wind 3 boy with toys 4 self portrait 5 fear of becoming double
side 2
6 pond with swans 7 a child's game 8 a negro child does not understand the snow 9 i'll remain behind the curtain 10 long hair soulful
( reviewed on page 2 )
from the lp 'SELF PORTRAIT', one of the lp's best with the girl taking lead on the vocals, as she does on most of the songs, some songs like ' A CHILD'S GAME' have male/female vocals....
you can now see this ultra rare 45 on our 'gateway 2', follow the link from the bottom of our homepage.....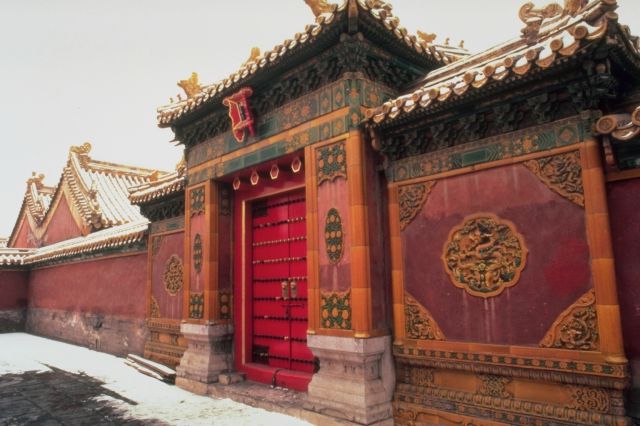 The FRENCH REVOLUTION
---
'AMERICAS'
......EXCELLENT LATE 60'S PYSCH WITH A REVOLUTIONARY THEME......begins subtle with strings and bass, then alternates between a slow song and some SUPER POP-PYSCH, with the chorus of 'AMERICA, GOD BLESS AMERICA, AMERICA YOUR GREAT', .....towards the ending it goes back then builds up slowly for a finale you'll never forget, ...HIGHLY RECCOMMENEDED this is one of the best pop-psych songs we've ever heard, ESSENTIAL !!, this band were from the tower label
the members of the French Revolution were : FRANCOIS GUY, RICHARD TATE and G. MARCHAND , their 45's were 1 Nine Till Five/Why '69 , 2 Americas/Shoo-Doo-Bee-Do '69 they were a french candian band from Montreal, Quebec, formerly they were called The Sinners, who recorded two 45s in english, the second was also cut under the name Kids as well as two albums and many 45s in French. 'Nine Till Five' is said to be great psych-punk.......u can also find Nine Till Five on the U.K. psych compilation, The Perfumed Garden which came out in '83. More recently it was compiled on Rubble 13 and Electric Sugar Cube Flashbacks, Vol. 4, you can see another review for this song on the pyschrlez site accessible thru our links section....
the TINGLING MOTHER'S CIRCUS
'FACE in my MIND' / 'ISN'T it STRANGE' '67
for a review of their EXCELLENT pop-pysch lp see page 2, ....the single is a wonderful pyschedelic pop gem, begine with keyboard squiggles, and sounds very plastic with really good background vocals of guys and gals supporting a wall of sound, actually sounds a bit influenced by the ASSOCIATION, but more plastic, and pyschedelic than that band...
and the b side 'ISN'T IT STRANGE' is even better, begins with a natural or unnatural wind sound used for special effect, then ushers in a wall of sound similiar stylistically, yet different musically from the single, they sing the question over and over''isn't it strange' in relation to a relationship,....HIGHLY RECOMMENDED for fans of BUBBLEGUM PYSCH... the lp has even better songs, and yes that is a picture of the lp above....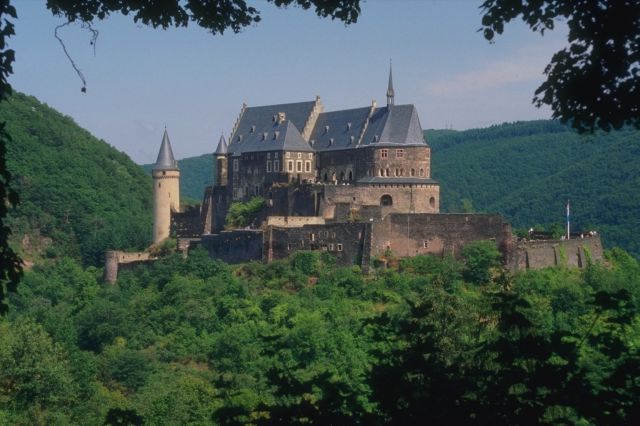 ---
FACTORY
from the u.k.this band had 2 excellent singles......... 'PATH THRU the FOREST'...HEAVY PYSCH song, strong guitar chords, a little similiar to early PINK FLOYD......the song has lots of pysch effects, and is very atmospheric :)......the 2nd single........ 'TRY A LITTLE SUNSHINE'......'69 pysch has a strong gutair sound, like a heavy MOODY BLUES,with lyrics - 'sounds of love are in my mind, try a little sunshine', in '95 some unreleased songs along with the singles and b-sides came out on a cd,wonder how the b sides sound
LEE KINGS
'ORIENTAL EXPRESS'......'68, what a GREAT tune !,strong drama, crazed lsd echoes, combined with an eastern sound, very atmospheric, with pysch effects, comparable i suppose to JOHN's CHILDREN's 'just what u want, just what u get', but 'ORIENTAL EXPRESS' is a lot better, and ranks with jc's best,..the singer's name was LENNE BROBERG, they had another song called 'Love on delivery........'..they were from sweden :)
PLANT LIFE
'FLOWER GIRL'.....'67..EXCELLENT SONG !.....guitar led pop-pysch, true flower power music with great vocals, almost as good as MUD's 'FLOWER POWER' (see page 2), with lyrics such as 'i can't help but stare at u, flower girl, flower girl, can u really change the world'.
PLANT LIFE were an orlando, florida band featuring; 1-GEORGE CLARK, 2-LOUIE GOLD, 3-RANDY WILIFORD, 4-TOM HARASZMIS, 5-MIKE PASTERNACK.............they were formerly known as the GO-MADS. "FLOWER GIRL" was a local hit on wlof, and was released on the date label...
SPONTANEOUS GENERATION
'UP IN MY MIND'.........HEAVY...super rave up along the lines of the SEEDS, and the YARDBIRDS.....has lots of feedback, came out on the cd 'BEYOND the CALLICO WALLS'....they were from georgia, there is also a great 60's website with this title on our links page, take a look...
the YANKEE DOLLAR
'JOHANN SEBASTIAN CHEETAH' '68......... GREAT pysch with great vocals by LISA GONZALEZ, they were from california.....SUPER ORGAN SOUND, they had a few singles, this song is similar in style to the music of 'UNITED STATES of AMERICA'...(see page 2), highly recommended...( lyrics to come soon), they were from california....
FERRIS WHEEL
' I CAN'T BREAK the HABIT'...........'i can't break the habit it's true, it's with me whatever i do' sings the girl, either MARSHA HUNT or LINDA LEWIS, as they were both in this band, this song is strong acid induced pysch, with a dirge organ, and EXCELLENT vocals....in fact if u took some acid and then played this song, it would sound like a musical FERRIS WHEEL, with flashing neon lights.....they were from the u.k....
the HAPPY MEDUIM
'FAIR ONE'
cascading slowly on a mirror, using folk pysch which sounds like BEAUTIFUL miedieval-type folk, then switches to an electric rocker with a static buildup, and alternates between the slow and fast styles, 'fair one, your hair hangs down along your side, and all i need is a kiss goodnight'...EXCELLENT !....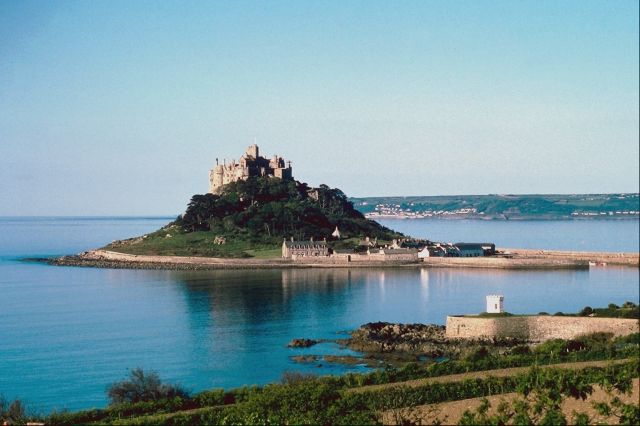 ---
the CISUM

'MRS ORANGE'

....one of those long lost pysch-pop songs that never goes out of your head after hearing it, wonderfully mastered song, well crafted, along the lines of the ZOMBIES slower psych of '68, think 'their 'brief candles'...

the SCARLET LETTER

'MARY MAIDEN'

begins with a slow elec. guitar sound building into pop-pysch, then the guitarist comes in with a wild electric solo, which alternates throught the song, GREAT one from this band, anyone know any more they did ?

the GATES of EDEN

'NO ONE WAS THERE'

experimental indeed !.....starts off like a miedieval folk sound u know u heard somehere, then in comes what sounds like monks chanting, or more like very , very, quiet church singing....and alternates back and forth into pop-pysch, with sparse instrumentation.... yes search for this one !

CRYSTAL FOUNTAIN

'the night behind us' '67....good pysch #, cool guitar, male/female vocals, a bit like JEFFERSON AIRPLANE,on this song you can hear crystal sounds.... they were from california

WEST COAST POP ART EXPERIMENTAL BAND

'SMELL of INCENSE'......'67....GREAT PYSCH....slow song with very good vocals similiar to PINK FLOYD, they were from california......this band has a large following today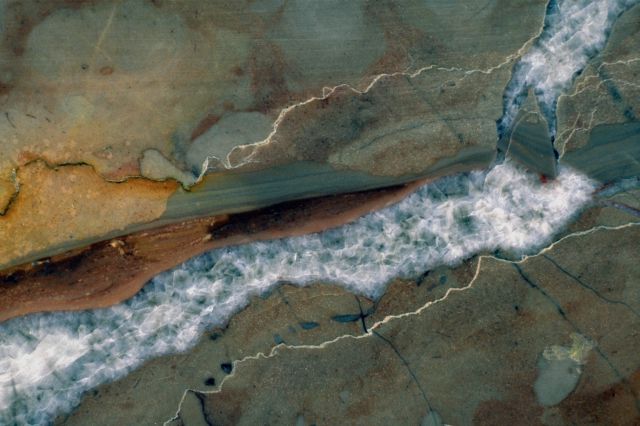 CRYIN SHAMES
'SAILING SHIP' '67 ...GREAT pysch with BAGPIPES ! strong drums in synch with the sound....they had another good one called 'greenburg, glickstein, charles, david smith and jones' '68, this one is more sophisticated pop, with guitar echo, and good vocals....they were from chicago....
SANDS
'LISTEN to the SKY'.....'67. sophisticated pop sound, similiar to the KINKS lp of '68 village green....lyrics that begin 'BUDDY BAKER was an ordinary guy'...this is actually the b side of a single called 'mrs. gillespie'......it has a bizarre pysch ending with fire engines blaring.... they were from the uk...
PROOF of the PUDDIN'
'COLOR WHEEL/FLYING HIGH'
......ever hear DEL SHANNON's 'MAGICAL MYSTERY BOX', of ' 68 ?, well this band used that similiar baroque sound on 'COLOR WHEEL' for a beautiful pop sound, with excellent vocal work from the band, exceptional song really.....'FLYING HIGH' is more a pop rock number, and a good one at that !
the GIANT JELLBEAN COPOUT -
'AWAKE IN a DREAM'
....'to be awake in a dream, to be awake in a dream' they ask in the chorus, actually their is a term for that scientifically,..........this GREAT pop song uses BEACH BOYS harmonies, in fact you'll swear it's off some PET SOUNDS demos, brings to mind the sun, and beach, very cheerful *.........:)
the RAVES
'DON'T CHOP DOWN MY TREE'
ever hear early ALICE COOPER, the 1st lp, well this song sounds a whole lot along those lines, even sounds like his first band that released 2 singles the SPIDERS ( see page 2 ).......this band the RAVES sing a defiant number in that style, just imagine :)
---
PLEASURE

'POOR OLD ORGAN GRINDER'

...a song about an old organ grinder, very slow, with very GOOD vocals, see also page 2 for a review on another song they did called 'DON'T TAKE THE NITE AWAY'.... :)

the HAUNTED

'1-2-5'.....'67....'HER FACE WAS PALE, AND HER SKIRT WAS FAT', and 'hey whats your name, my name's maryjane, i live down the lane ' !...version from the lp....... cool organ, harmonica blaring, somewhere between STONES raunch and SHADOWS of KNIGHT rock, they were from canada.........

ATTACK

we have a section for this band on page 2, we would like to mention a superb song they have called 'MAGIC in the AIR'......has a strong guitar, and resembles a WHO-like glam sound .......

the BOOTS

'GABY'......'66, +GREAT organ based rocker, solid drums, a DOORS type sound with 1,2,3, rythms, they really build up momentum here...they were from germany.........

CUBY and the BLIZZARDS

'your body and not your soul' '66 strong rocker, pounding drums, wild guitar similiar to the SONICS...they were from holland :)

UNDERDOGS

'GET DOWN ON YOUR KNEES' '66...GOOD song, great lyrics ! raunchy sound, similiar to ERIC BURDON's song 'gratefully dead'..... wonder if this influenced SLADE to write 'gt down and get with it' ?they had a song earlier in '65 called 'don't pretend' more in a solid rock style....they were from michigan....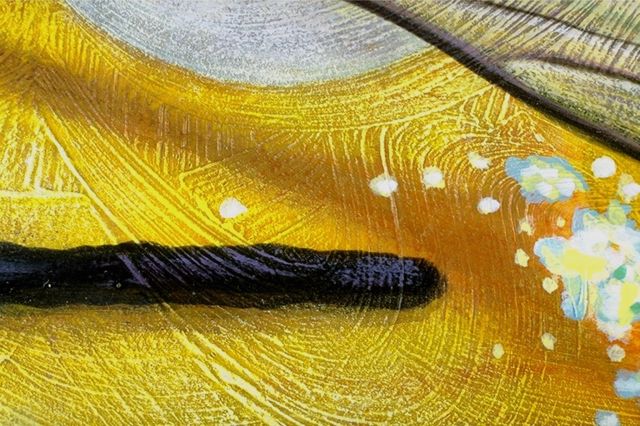 CAPE KENNEDY CONSTRUCTION CO. - 'ARMAGEDDON / ( coming eventually)
the DUKES
'unskilled worker'....... good one, atmospheric protest song about unemployment, strong organ sound dominates...they were from germany....
ROCKIN ROADRUNNERS
'DOWN' '67 .......solid rocker with crashing drums , good musicianship, they were from florida.........
the ZIPPS
'kicks and chicks' '66.......mainstream rock sound, defiant lyrics, pounding drums...they were from holland...
the END
'mistress bean'.....a previously unreleased song, this one is sophisticated pop, with hand claps, and good vocals...
FARFIELD PARLOUR
'i remember sunnyside circus '.......pop with a carnival-like organ sound, we have another song they did in '76 reviewed on page 5...:)
GARY STREETs and the TOM KELLY SOUND
'love's a burning fire'..'70....the vocals from the girls have a really good soul influenced sound, and they sound a lot better than the singer on this pop rock song, the singer is doing some fake-vegas -lounge routine, while the girls camp it up....they were from the u.k....
CEYLIEB PEOPLE
'CHANGES'.... '68 experimental instrumental with an eastern sound produced by a sitar :) , good guitar work with distortion....this can be found on the cd 'beyond the callico walls'....they were from california....
Le CIRQUE
'LAND of OZ/ I'LL BE THINKING OF YOU'
the first song here sounds true to it's name, a pop-pysch #, at the end it sounds like munchkins jumping around and talking, laughing, etc. very good !, the b side is a soft pop # ....
PEARLS BEFORE SWINE
Legendary folk band, we have their 3rd lp, it has some beautiful songs as penned by TOM RAPP, their first 2 are supposedly excellent recordings....a song we think is very good - 'ANOTHER TIME', soft acoustic guitar, very good vocals, with lyrics 'have u gone deep inside the velvet pond, to die again, try another time'
PETER SARSTEDT
'WHERE HAVE YOU GONE MY LOVELY'.....'69.......good folk tune from this singer, sounds a bit like DONOVAN, he had a few hits around the late 60's-early 70's, another was called 'my resistance is low'.......his brother had some singles as well.....for a laugh, i mean if you really wanna watch people laugh at a party play a song he did called 'SONS OF CAIN AND ABEL', it's a decent folk tune about the biblical sons amongst other subjects, but the way he sings a certain verse will really surprise you and you'll never forget it, it's also shocking to hear but FUNNY ! so then we won't tell you what it is, that'll be a surprise :)
MUSIC EXPLOSION
this band covered the NIGHTCRAWLERS 'LITTLE BLACK EGG', and also plagiarized the song in a rewrite called 'one potato 2'.....'67.....sounds just like little black egg, the song 'what's your name' '67 has a nice bubblegum pop-rock sound to it....they were from ohio...
the JURY
'who dat'.....'66 ...ragged sneaky sounding jangly pop-rock trash, but good trash , they were from canada.
the THOUGHTS
'all nite stand' '66...ok pop-rock tune in the style of the BEATLES....
ROVIN FLAMES
'how many times' '67...a b side of 'echoes', this tune has a mainstream rock sound, they were from florida...
MUSHROOMS
'burned'.........'67......routine rock sound ( trash ? )from this band featuring glenn frey, they had 1 single, from michigan.....forget this one...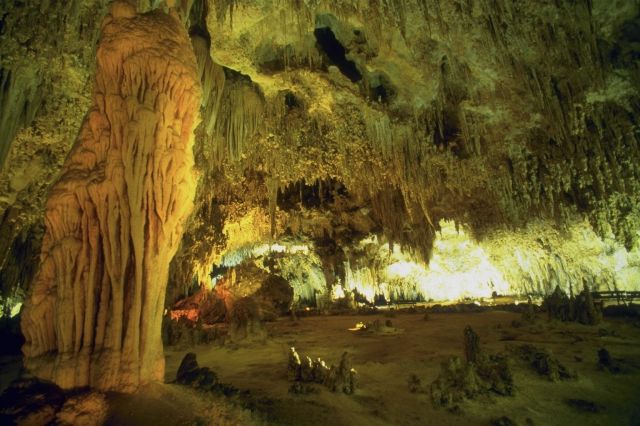 ---
more GIRLS of the 60'S
the GOODES 'CONDITION RED' '69
EXCELLENT pop rock camp, red lipstick charm.......starts out a bit like the SHANGRI-LA's, and has lots of drama and dialogue in the song similiar to glitter songs that came along a few years later from artists like THUNDERTHIGHS, and LYNSEY dePAUL ( see pages 4 and 5).........apparently they released a whole lp in '69, bet it's great...we had a picture but lost it, see the PSPOT bubblegum package to view these girls faces within the lp cover licking candy....the b side is 'DIDN'T KNOW LOVE WAS GOOD'.........
GAYLE HANNES
'JOHNNY ANDER' '
EXCELLENT song about a boy named johnny ander who lived from 1947-66. kinda a tale of woe, the kind u don't forget,slow folk tune with an ethereal sounding church organ in the background, with great vocals, and lyrics ' JOHNNY ANDER didn't hang out and he didn't have long hair', and he didn't like it when the hippies called him square' , 'and johnny ander don't pay attention to the fringes of society' and ,' he found the people who were waiting to be found'......she sounds a lot like CHER on the vocals....GAYLE HANNES went to sing in a band called JO MAMA, her name is mispelled in one of the girls in the garage comps, and she was originally named abigail...
Johnny Ander" appears on the compilation CD "Girls In The Garage Part 2", although it is said to sound much better on the Bang 45.....she also sang the role of Janet Weiss in the Roxy Cast of the Rocky Horror Picture Show, not the film, and she also did lots of session work, including Bill Wyman's "Monkey Grip" lp,................ also "We Got A Thing Goin, Baby'" and "I've Never Gotten Over You" are sought after by collectors and a rare prize for the serious Jeff Barry collector as he produced some of her material......... Jeff recalls cutting other original songs with Gayle, among them a blues number called "Takes A Good, Good Woman (To Keep A Bad Man Home)."....see this link for more info -
http://www.spectropop.com/hjeff_barry.html
'Johnny Ander didn't hang out, and he didn't have long hair,Johnny Ander, you know it bugged him when the hippies called him square,Johnny Ander, please don't listen to the fringe of society
I used to tell him, "Baby, I love you. Please stay here with me.",Johnny Ander started stayin' out, just hangin' around, Johnny Ander, he found the people who were waiting to be found,
No, no, no, no, no, no, no, no, no, no, Johnny no, that life is not for you,Oh, Johnny please don't do the things you know you shouldn't do!
...and they told him, "Johnny Ander, there's only one way to prove you're a man", and don't ya know he let his hair grow, then he changed his brand,"Johnny Ander! Hey, look what I got, and there's more where that came from!"
"Come on Johnny, come on try it. Try just one.", No, no, no, no, no, no, no, no, no, no, Johnny no, they're tryin' to mess up your head,Someday they'll find you dead,"Oh don't be silly," he said. "Maybe one in a million," he said...
Johnny Ander. Love couldn't stop him. He had to have his kicks.Johnny Ander-read the gravestone.
Johnny Ander - 1947 to 1966.
---
MAMA LION
this band played bluesy type rock in and the singer LYNN CAREY sang in the style of JANIS JOPLIN.....she was prevously in ivar avenue reunion, and also in the great girl rock band the CARRIE NATIONS ( see page 2)...they do a good cover of BLIND FAITH's 'can't find my way home'....'72 and on 'IT'S ONLY A DREAM' ....'72, they hammer the tune home with a strong rock sound, here is LYNN CAREY of MAMA LION
BUFFY SAINT MARIE
'THE CIRCLE GAME' ......EXCELLENT cover of JONI MITCHELL's GREAT original, but buff's version is improved with a great organ sound, it was the theme song for the 60's protest film the STRAWBERRY STATEMENT ( see page 9)....years earlier in '64 she had a good single called 'CODINE', about the tolls of drug abuse, we have a live version of this tune also on a NEWPORT folk festival compilation.........:)
VENUS FLYTRAP
'the note'...'66 a good folk-pysch tune with female vocals , it's the b side of'have u ever' SUSAN CHRISTIE
'I LOVE ONIONS'......'66 campy novelty song with sweet vocals from susan, kazoo playing dominates the song, with guest appearances by fazie bear, and elmer fudd !....but the song she did called 'YESTERDAY WHERE's MY MIND' is an LSD infused psychedelic freakout, it's far better than 'I LOVE ONIONS'....
http://uk.youtube.com/watch?v=m7hcbR7yTzE
---
- ROCK en ESPANOL -

after the BEATLES and STONES invasion of '64-'65 lots of bands in other countries picked up instruments and imitiated what they heard and often made new music with great results, in south america, mexico, spain and elsewhere youngsters would play crude gargae rock with lyrics in spanish and sometimes in english and / or a combination of the 2 languages, we first picked up LOS MOCKERS back in the late 80s and as time went by we've been lucky to come accross more of this lost 60s garage sung by hispanic bands, we did review an 80s salsa lp back around '99 by LOS VAN VAN a cuban band, see page 6 for that review here are a few bands, ellos es muy beuno !

LOS CHIJUAS

'CHANGE in the COLORS of LIFE'...GREAT one...organ based, ZOMBIES like sound, good vocals, lyrics in english.....- 'there's a change in the color of life, ...the trip u took wasn't far enough for u to love', and 'the best things in life are free' ( ending with a marching percussion sound) they were from mexico.....

LOS MOCKERS. and LOS SHAKERS..... both from uruguay,....see page 2

LOS WALKERS

'down with love'.....good song, sung in spanish, KINKS, STONES type sound '66, they were from argentina....

LOS GATOS

'LA BALSA'.....solid rocker, STONES guitar sound, they have a ballad, that sounds allright too, in spanish, they were from argentina.....

VICTOR JARA

everyone in Chile and most in south america know the story of VICTOR JARA folk singer for the people, he became a singer in the 60s after studying religion for 2 years, in '66 he released his 1st self titled lp, he sang folk songs in support of Salvador Allende, Allende was a part of the Popular Unity party, one day opposition soldiers surrounded the university where JARA worked and took many people including him prisoner where they were tortured and beaten for many days, VICTOR had his hands broken and he was tortured, then eventually he died after singing the "Popular Unity Party' song,

his wife JOAN JARA saw to it that he had a decent burial, but she had to escape the country with his music, how does his music sound ? ( well yrs ago the team behind this site used to listen to his '66 lp, but it's been yrs since we heard it because it is stored with the rest of our lps 1000's of miles away), actually it is acoustic folk music in the tradition of Chilean folk, some of it can be compared to BOB DYLAN, elsewhere his sound shows a similiarity to many of the singer-songwriters of the day, see this site for more info on VICTOR JARA -

http://www.msu.edu/~chapmanb/jara/eindex.html

RENNAISSANCE

'BURIED ALIVE'

HEAVY bass, rockin' drums, BLUE CHEER guitar 'DO U KNOW, DON'T KNOW WHY ?, DO U KNOW THAT I'M ALONE, DO U KNOW ? TELL ME..............this one were a psych band from Mexico, something about the prime minister's son involved, not exactly sure, it's from the early 70s, and very hard to obtain today....
---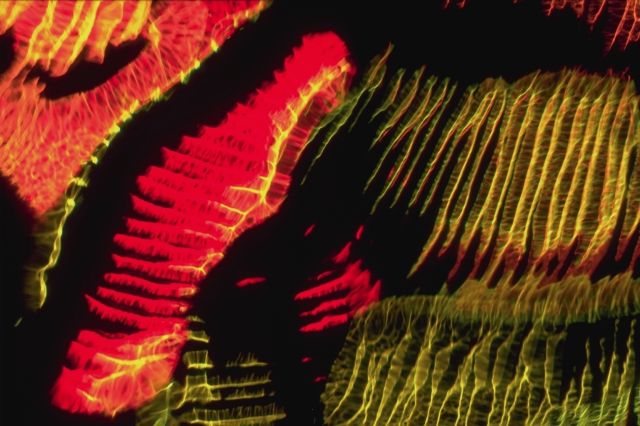 GLAM ROCK en ESPANOL
SECOS E MULHADOS
this one were one cool band ! releasing lps in '73 and '74 and later in '78 this band drew huge crowds in Brazil and throughout sounth america, they painted their faces kinda like KISS, maybe they did it first, who knows, they combined rock, theatrics and instruments such as the flute for a unique sound unparalled in rock....see this link from the bottom of our gateway 5 for more info ~
http://www.soltec.net/~java/oldhifi8.htm
BURNING
BURNING were from Spain and had some glam music released around '74 or so, we also have a RARE 45 photo from '75 in our gateway 5, one viewer said they sounded kinda like the DOLLS, see this link -
http://www.indyrock.es/burning.html
CARMEN
this band were cool and featured a beautiful girl, actually she and her brother were amongst the main musicians as well as a few others from Spain and L.a., they played Flamenco Glam and eventually BOWIE put them on his Midnight Tv show in '74 or so, we have a review and rare 45 photo, maybe it's in our gateway 3 or 4....
BRAKAMAN
had at least one single maybe more in ' 74, they were from SPAIN too
EDY STAR
this rocker from south america dressed the part with platforms and makeup, we have some rare photos of him and his lp he released in ' 74 in our gateway 1 along with a review of his lp.......
RONNEVON
info coming, see the Secos link for now....
BADGE
info coming, also pictured in our gateway 5...
Matthew 13:22
The seed that fell among the thorns represents those who hear God's word, but all too quickly the message is crowded out by the worries of this life and the lure of wealth, so no fruit is produced.
LOS BARBAROS
this band released an lp in '74 in argentina on Parnaso Records, began in the late 60s as a psychedelic band, and then turned into a soul band during the 70s, they added a talented Panamanian black singer called Lucas to their lineup (ex-Golden Boys). we have a photo of a 45 with both sides sung in english, they are original compositions 'Me Llaman Manuel' is the standout track here.....
MICKEY
rare single from '72 from Argentina, covers of famous glam numbers........'Endulzame (Sugar Me)/ Todos Los Tipos Modernos (All The Young Dudes)'..........despite the name it was evidently a band, which comprises male and female members, and not a solo artist. This rare single opens with a great version of Lynsey de Paul's Sugar Me, performed by a female singer. The flipside is the glam-rock anthem originally recorded in 1972 by Mott The Hoople, and it is performed by a male singer. Both versions are sung in english....released on the Fania label....
in '78 there was a latin punk band called WET PICNIC , see youtube and this site here on Gustavo Santaolalla
LOS DUG DUG's
Mexican rock band who began in the 60s and had their debut lp released in '71, they had a few lps in the 70s glam era, we have a pic sleeve from '78 where the band are dressed in cool glam threads, see this youtube clip for now,
http://www.umusicpub.com/spotlight.aspx?id=5107
WET PICNIC
Argentine punk band who began in '78 led by Gustavo Santaolalla, also featured Aníbal Kerpel, Aaurie Buhne and Robert Brill, they were active in L.a. for sometime, maybe the most well known latin punk band were the ZEROS whom we mention on page 6 as they had a great single with 'DON'T PUSH ME AROUND', they were sometimes adverstised as the mexican Ramones, and yet another band were the PLUGZ, we have a video of the band which is alright....
if you want some new Rock en Espanol or latin alternative as it is called sometimes, check out out new music section on our homepage for an L.a. band called LOS ABANDONED, they play some cool punk music...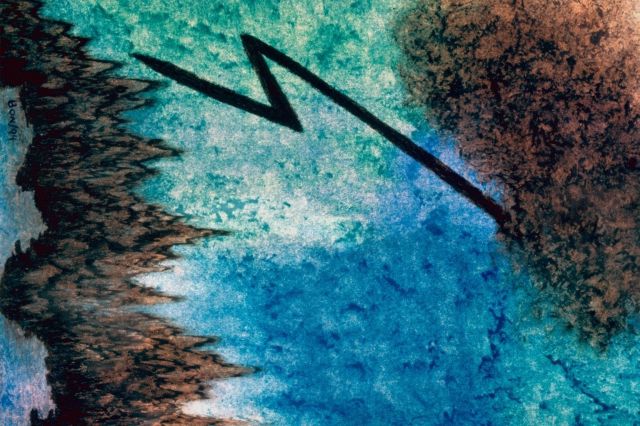 ---
---
- MOVIE STAR SECTION -

yes , many tv and movie stars have had their attempts with pop and rock music, here are a few who have had great results !

MAE WEST

'DAY TRIPPER' ! '66, GREAT cover of the BEATLES tune, ...a garage band backs up MAE, as she camps it up, with lots of fuzz guitar thru the song.....she did a whole lp, u can hear this one, and 2 others at frank's vinyl musuem....

GOLDIE HAWN

'I'LL BE YOUR BABY TONITE'........sings GOLDIE HAWN on the DYLAN cover........really good cover here, she has a great vioce, and on 'butterfly' she sings a pop tune in french, u can hear these 2 songs at frank's vinyl musuem, the link is up top in the NATIONAL GALLERY section......... :)

CLINT EASTWOOD

'GOLD FEVER', a umm country song done by Clint, some people put this song down, it's actually a decent country song done in the old style back in the early 70s , but with some interesting lyrics.......'wow i look out at them and see a duplicator of me, who can see why we can't.........where's the hope, where's the flame, were the same'........see and here this song now at youtube.com

https://www.youtube.com/watch?v=GzVM6Q4YwAA

BRIDGETTE BARDOT

'HARLEY DAVIDSON'.....'68 with the motorcyle itself doing the intro, BRIDGETTE sings a catchy pop-rock number in french with great results...........more to come

NICHELLE NICHOLS aka Lt. UHURA :)

'SUNDAY KIND OF LOVE'............this is the old HARPTONES number, Nichelle does a very down to earth version of this song with lovely vocals, similiar vioce to EARTHA KITT....funny thing right after this review one of us noticed an lp with the title 'down to earth' at this link for her -

http://ubl.artistdirect.com/store/artist/album/0%2C%2C1787089%2C00.html

LEONARD NIMOY

'PROUD MARY'.............thats right, the old CCR classic done right by SPOCK himself, at first listen u could swear it's JOHNNY CASH singing, but it's Spock allright, and a cool version here.....there is an lp out there called 'HIGHLY ILLOGICAL', and one by KIRK whcih has been poked fun of in the past, see FRANK's vinyl museum from our downloads page for more info....

PHYLISS DILLER

'SATISFACTION'.......mrs. DILLER camps it up on a cover of the STONES classic, in between humorous banter with lyrics like 'i wore a see thru dress, and nobody looked.....i can't get no satisfaction'........
---
---
---
some INTEREsTING quotes from GEORGE HARRISON

"Up until LSD, I never realized that there was anything beyond this normal waking state of consciousness. But all the pressure was such that, as Bob Dylan said, "There must be some way out of here." I think for me it was definitely LSD. The first time I took it, it just blew everything away. I had such an incredible feeling of well-being, that there was a God and I could see Him in every blade of grass. It was like gaining hundreds of years of expirence within twelve hours. It changed me and there was no way back to what I was before. It wasn't all good, though, because it left quite a lot of questions as well." - George Harrison.

"I still practice Transcendental Meditation and I think it's great. Marharishi only ever did good for us, and although I have not been with him physically, I never left him." - George Harrison

"My life belongs the Lord Krishna now. I'm just the servant of Krishna. I've never been so humble in all my life, and I feel great!" - George Harrison
---
* DEL SHANNON *

SPECIAL section on rock artist DEL SHANNON to the right is his pysch lp of '68 'THE FURTHER ADVENTURES OF CHARLES WESTOVER', which was his real name........in the early 60's DEL had big hits like 'RUNAWAY', and 'HATS OFF TO LARRY'.....he had a rather successful career, we will review some of his pysch output of the late 60's.......... we think his best work was on his lp of '68, that has his best songs like 'MAGICAL MYSTERY BOX', and 'COLOURED FLASHING HAIR'......( see page 2 for reviews).........

'SISTER ISABELLE' '68 was a GREAT pop-pysch number with 3 part vocal harmonies.........'SILENTLY'.. '67..has whispered vocals, evokews a sound similiar to SYD BARRETT, with children in the background....... 'easy to say' '67, and 'thinkin it over' '68, are harmonious pop, the latter with horns, whereas 'be my friend' , and 'BEEN SO LONG' are more bluesy, along the same lines as the GREAT 'NEW ORLEANS MARDI GRAS'.....

'SILVER BIRCH' '68...is a very nice slow pysch tune with traces of classical music.....'i think i luv u' '68.... features swirling guitars, and very nice vocals.......'RUNNIN ON BACK' '68.....is guitar led pop rock with handclaps, with a jam towards the end........and he redid 'RUNAWAY' in '67 adding a more pysch feel on the song that originally made him famous........he would go on to work with many others in the 70's including JEFF LYNNE of E.L.O., and was considered to be in the TRAVELING WILBURY's, but unfortunately died in the early 90's, but he left us with a great musical legacy, to read more go to the great PSPOT website accessible from pages 2, and 10....:)....some lyrics to come soon.....
---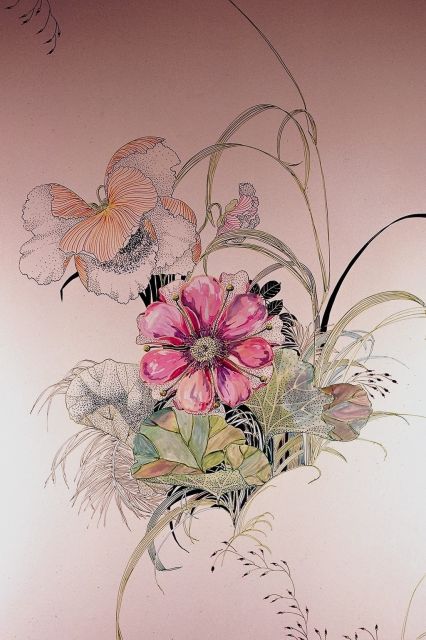 a viewer who identifies herself by a smiley face, offered 2 poems for our site, here is the first one;
the world, the earth turns on it axis The world is round It whirls around and around The globe, the earth spinning round and round causes gravitational pull perpetual motion How does anyone know?
Is it science or God? Too deep a question for here to ponder Does anyone wonder..
Many things go around and around Wheels, clocks, cycles, Records going around and around Emit sound
Calenders recording time repeat and go 'round..The seasons go 'round and 'round. History repeats.
A dog chasing its tail goes 'round 'and round.
What else goes around? This is all I can think of for now.
2nd poem
i've done it before, worked as hard as a slavedriver, i can do most of these things, i've never helped package a business plan, the best laid plans of mice and men...
Now I think I know who you're talking about I get your drift,They're getting old,They're not too swift
They've covered most of the deadly sins They think the world revolves around them
Around and around and around it goes I have found out that the world sucks, it blows. The north winds are swirling around my halo . Help! It looks like a tornado!
NOW HERE'S A POEM FROM SKYE, her latest offering which went here dec 27th '02....
poor is
what ones
got
left over
from minus
no
Love
---
WELL WE LOVE THESE 3 POEMS CAUSE THEY ARE FROM 2 GIRLS VERY CLOSE TO THE 70's invasion :) ! ~ * :)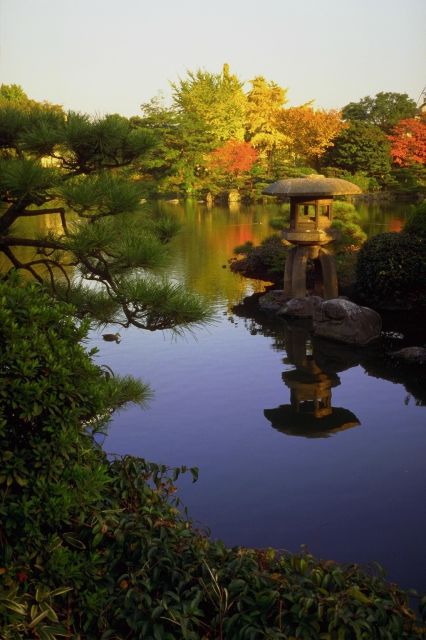 ---
---
DO YOU REALIZE WHEN U EAT MEAT, CHICKEN ,FISH, ETC. THAT YOU ARE EATING THE CORPSE OF A DEAD CHILD ?....THE CHILDREN OF AN ANIMAL, HERE ARE SOME SCENES FROM THE ANIMAL HOLOCAUST, to find out more,click here at http://www.meat.org/ excert from the HARE KRSNA FOOD FOR LIFE website :)

Proper eating has a double importance. Besides its role in bodily health-over-eating, eating in a disturbed or anxious state of mind, or eating unclean foods causes indigestion, "the parent of all diseases"-proper eating can help the aspiring transcendentalist attain mastery over his senses. "Of all the senses, the tongue is the most difficult to control," says the prasada-sevaya, a song composed by Srila Bhaktivinoda Thakura, one of the spiritual predecessors of Srila Prabhupada, "but Krishna has kindly given us this nice prasada to help us control the tongue."

Here are a few guidelines for good eating taken from the Ayur-veda and other scriptures.

Spiritualize your eating The Bhagavad-gita (17.8-10) divides foods into three classes: those of the quality of goodness, those of the quality of passion, and those of the quality of ignorance. The most healthful are the foods of goodness. "Foods of the quality of goodness [milk products, grains, fruits, and vegetables] increase the duration of life; purify one's existence; and give strength, health, happiness, and satisfaction. Such foods are sweet, juicy, fatty, and palatable."

Foods that are too bitter, sour, salty, pungent, dry or hot, are of the quality of passion and cause distress. But foods of the quality of ignorance, such as meat, fish, and fowl, described as "putrid, decomposed, and unclean," produce only pain, disease, and bad karma. In other words, what you eat affects the quality of your life. There is much needless suffering in the world today, because most people have no other criterion for choosing food than price and sensual desire.

The purpose of food, however, is not only to increase longevity and bodily strength, but also to purify the mind and consciousness. Therefore the spiritualist offers his food to the Lord before eating. Such offered food clears the way for spiritual progress. There are millions of people in India and around the world who would not consider eating unless their food was offered first to Lord Krishna.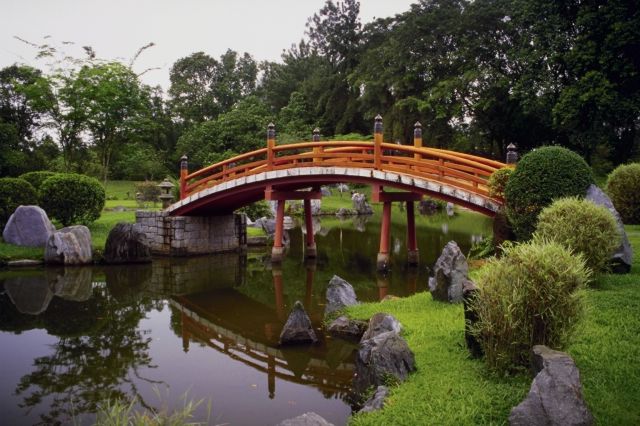 (picture of the MOPS above...see below)
*JAPANESE GROUP SOUNDS*
---
these bands were pop pysch bands from japan who were influenced by the STONES, BEATLES, KINKS, etc. AND SOME EXPERIMANTAL bands also...., many had big followings, and were chased by girls, many are pop-pysch, while some are heavier pysch, and a few fall into a more experimental category,others are surf-oriented rock, and on almost all the songs here 'CAMP' is a highly placed asset....almost all lyrics are sung in japanese, and many of the choruses are in english, as was usually indicated by thee song title...
---
ADAMS

'THE BIBLE' '68

EXECLLENT POP-PSYCH !...very surreal with sci-fi japanese pop element, a RELIGIOUS song indeed ! very different from most of these group sounds bands, this has strings added for a pysch effect, aand some of the best vocals ever heard, really an exceptional song, that is their picture below......wonder if ADAMS has released more ?

the MOPS

japan's premier pysch band.....previously we had 'IM JUST A MOPS' ' 66, , this one sung in english, is high camp pysch, with wild guitarsn and enthusiasm, fuzz attack

'OMAE no SUBETE wo' '68

GREAT wild psych, very atmospheric, the singer is very dramatic here, guitar zooms and breaks all over the place, this can be classified as experimental pysch....one of the best japanese pysch songs of the 60's!!

'BLIND BIRD' '67

GREAT song, solid pysch rocker, strong bass and guitar sound, drum patterns, this one is somewhat well known amongst group sounds enthusiasts....

'ATSUKU NARANAI' '68

'ASA made MATENAI' '68

these 2 to be reviewed soon by the MOPS

TOKEDASHITA GARUSUBAKO

'KIMI wa DARENANDA' '70

BEAUTIFUL pysch rock, with just the right element of 'pop'...plastic electric guitars flow freely over a pop-rock beat, with horns playing on and off, and some REALLY GOOD vocals from Tokedashita....later in the song the song fades away for 2 seconds, then the electric guiatrs kick back into sequence....we would love to get more music from this guy, SEARCH for this one....

the FINGERS

'I'M in LOVE' '67 UNRELEASED till 2000...

OUTTASITE ! this song begins with a chainsaw sound buzzing thru and has experimental elec. guitar work way ahead of it's time, the band builds up a frenzy of beautiful niose, this one again is different from the average g s japanese rock band of the time....
---
OUTCAST

'LET's go to the BEACH' ! '67

'LET's GO TO THE BEACH, LET's GO TO THE BEACH' !....pop perfection...sung in japanese with an english chorus as some of these songs were this one is a rock tune with fuzz guitars, a cowbell, and VERY 'NICE' VOCALS search this one out !

'YOU GOT A CALL ME '67

STONES-type raunch, with melodic background vocals, good one ! this band had the honor of backing HIBARI MISORI, see JAPANESE BEAT GIRLS section....

BUNNYS

'LET'S go SHAKE' '67

...in studio effects begin this tune and make echoes reverberate.....'1, 2, 3, 4, ba, ba, ba, bee, bee, ba, let's go shake', very GOOD rock #, campy approach...

'DEVIL BABY' ' 67

high pitched elec. guitar, over spaced out vocals, solid drums....another good one from this band...

WILD ONES

'LET's go YOUNG TOWN' '68

pop MASTERPIECE !, BEATLES-KINKS-type pop-pysch, beautiful vocals, piano, and horns playing a great melody, and a chorus of 'ba, ba, ba, ba, ba , ba , ba, ba , ba , ba , ba , ba , ( yes 12 times, then )let's go young town' !

coming soon ; 'ANITE' and 'AOZORA no aru KAGIRI' from the WILD ONES...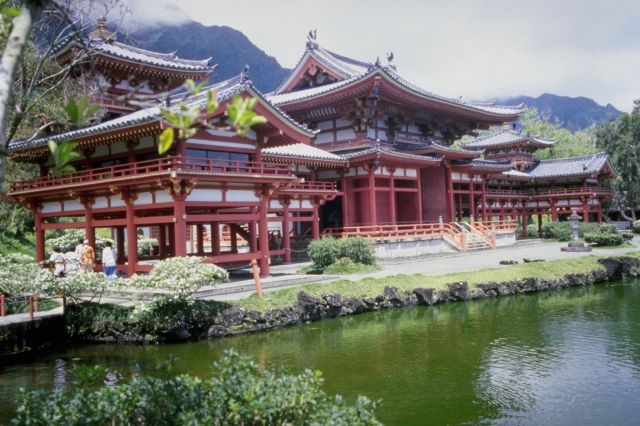 GOLDEN CUPS
<'LOVE is my LIFE' '67
NIOSY L o u d guitar, pausing for a moment of softly sung pop, then reverts to a streamlined bass and guitar led rock....
the DYNAMITES
'TUNNEL TENGOKU' '68
fuzz attack, loud, niosy, YARDBIRDS type number, and are they singing a chorus in english that says 'you came in' ?
---
SPIDERS

'NO NO BOY' '66

glamourous pop, with GREAT pop-pysch vocal approach, very good song

'SUMMERGIRL' '66

..on this one too the vocals are prominent, singing here about an old girlfriend one would have remembered froma summertime romance...

'ANATOKI KIMI wa WAKAKATTA' '68

by '68 many of the bands songwriting was maturing and progressing more so than the compositions they wrote in '66, and 67, as is indicated here by this one...

'BAN BAN BAN' '67

pop-rock with strong drums, repetive chorus and campy approach...
---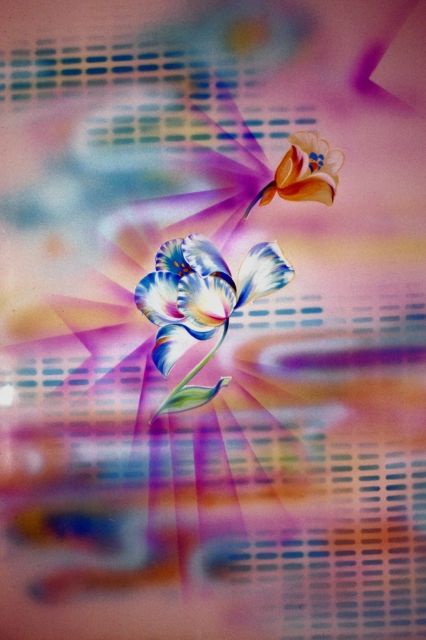 LAUNCHERS
'KANASHIMI ni SAYOUNARA' '68
very good pop with melodic vioces, 'goodbye'(in english) is sung as part of the chorus, ...towards the end experimntation sets in;...horns, then ocean waves, then wonderful carnival sounds, ...finally birds come in whistling and the song comes to a close...
'MAFUYU no KAERIMICHI' '67
wonderful BEATLES-type pop, sang sweetly :)
OX
'OX CRIES' '68
....Loony pop, with elec. fuzz guitar, campy intro, children yell 'OX' !, and in the chorus all the way thru the song u can hear the kids singing....... :)
PHOENIX
'GOODBYE BABY' '68
very nice smooth flowing pysch with good vocals, and a shimmering organ that shines all the way thru....
TIGERS
'SEASIDE BOUND' '67
'AAAHHHHHH' begins this camp pop-rock number, then the band kicks in with a playful guitar melody, in parts the singer yelles 'HEY LET's GO TIGERS', with enthuisiam !
'LOVE ONLY FOR YOU' '68
this attempt is much slower than their single above, can be callsified as pop-pysch....this band the TIGERS was one of the most popular GS bands in tokyo at the time....
TEMPTERS
'KAMISAMA ONEGAI ' 68
very good pop-pysch, great organ sound playing in the background, then sung as a chorus very, very, very, softly, 'SAYOUNARA BABY, GOODBYE, GOODBYE,'.....
'HIMITSU no AIKOTOBA' '68
pipeline intro into pop-pysch....GOOD song....
TERMITES
'HAKUCHO no NAMIDA' '68
this song actually recorded in '68, and not released till 2001....could it be because they steal the intro of the BYRDS 'so u wanna be a r-n-r *' ?.....after the intro the song becomes a good pop-pysch # with good vocals....*
JAGUARS
'DANCING LONELY NIGHT' '67
elec. pop organ leads this pop rock tune with rave ups in certain parts, shouts of 'HEY' in parts....good rhythm....
---
CARNABEATS

'SUTEKINA SANDY' '68

...bells signal the intro, into niosy guitars over pop music, towards end kids come in and sing very nicely.........:)

P.S. VENUS

'AOZORA wa NAKANAI' '69

good pop structure, softly sung vocals, with melodic guitars, and horns sounding off...

FIFI the FLEA

'GLORIOUS MORNING' '69

.....a song to be heard in the morning when one wakes up, pop song with the whole band jioning in and singing 'GLORIOUS'....
---
HARUMI

this one is down here because HARUMI sang very differently than the above garage bands did, ok maybe the first band listed whose epic masterpiece 'THE BIBLE' is more on par with this guy here, to begin this double lp was recorded in N.y. from '67 - '68 by TOM WILSON who also produced the VELVET UNDERGROUND, BOB DYLAN, etc. Harumi sings in english and acid, meaning his visions are strong acid-like visions of beauty, folk, pop-psych, and experimental sounds abound on this lp and the last 2 cuts are each very long and even have some of his family members on the song...... if you are looking for something very different, a lost 60s treasure this is it, and if you are looking for new japanese music very different from this here try ACID MOTHER's TEMPLE :) here is a track listing of this lp....

1. Talk About It 2. First Impressions 3. Don'T Know What I'M Gonna Do 4. Hello 5. Sugar In Your Tea 6. Caravan

7. Hunters Of Heaven 8. Hurry Up Now 9. What A Day For Me 10. We Love 11. Fire By The River 12. Twice Told Tales Of The Pomegranate Forest 13. Samurai Memories
---
YES WE HAVE MORE PAGES ON JAPANESE MUSIC, See PAGE 18 FOR JAPANESE BEAT GIRLS, AND OUR 'GATEWAY' FOR SEVERAL MORE PAGES....
---
JAPANESE MUSIC LINKS

1 KAMIKAZE

has a great site with some GS, and some beat girls, and new music from Japan too ! :)-

http://www.kt.rim.or.jp/~spunk/KAMIKAZE/

2 JAPANESE UNDERGROUND BAND LINK

as the title says, SHONEN KNIFE and bands like GUITAR WOLF have influenced a whole new generation of japanese punk , and popsters, take a look , this one is great

http://home.earthlink.net/~banananohana/japbands.html#index

3 JAPANESE GENEALOGY

this guy here made a family tree showing japanese rock and pop bands and their relative bands -

http://www.bb.wakwak.com/~buggle/jgenealogy.html
---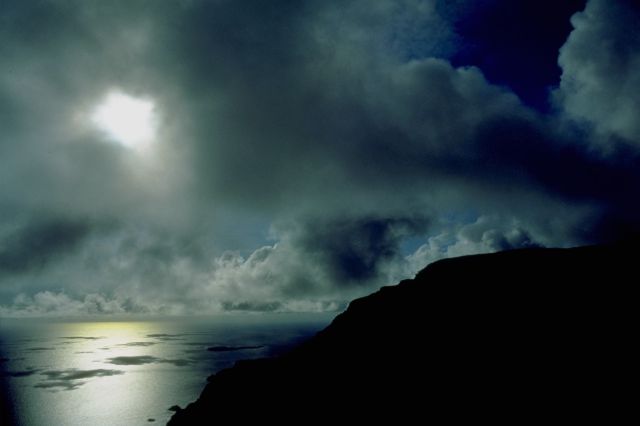 please read this excert about HARE KRSNA BOOK DISTRIBUTION in TOKYO JAPAN
CHAKRA (Tokyo, Japan) - I met a nice person on book distribution in Japan who already received Srila Prabhupada's book 5 years before. He had met Madhumangala das and Damodara das 5 years ago as well as seen a Harinam party. He also had met Caitanya Priya devi dasi just a week ago and bought a book from her, and again he bought all the other books that I had from me. He was obviously very appreciative of Srila Prabhupada's books. He had an amazing story.
"I spend my time half for work and the other half is for spiritual time and have been living for the last 40 years in this way. I want to know the absolute truth,?he told me.
He said that he tried to inquire into all kinds of religion but that he didn't find they taught the highest thing. "They have a similar way of teaching to what Krsna teaches, but it's covered. So I realized that it would be better if I went directly to learn from the Krsna Society.?
He said that he found it difficult to understand that God was a person but gradually he was able to accept that. "I have a lot of knowledge,?he said, "but I don't have a submissive attitude. So I have to be trained up by this process of bhakti yoga.?Recounting that Lord Caitanya Mahaprabhu's spiritual master told the Lord that He was a fool and should therefore just chant Hare Krsna, my friend said, "I want to follow in Lord Caitanya's footsteps.
---
I want to join the Harinam party. I have many kind of spiritual books in my room but they are all garbage. I realized that all knowledge is included in Srila Prabhupada's books.?He then told me, "I will throw away all these books. Gradually I want to finish my job and surrender 100% to Krsna. Srila Prabhupada is empowered by Krsna, and I want to become an instrument of Krsna also. Then I want to spread Krsna Consciousness in my birth land.?He was from Okinawa, Japan.
The man gave me a big donation and said that his money was Krsna's property. "So we don't have anything that is our own property,?he told me.
He said he wanted to try to come morning Srimad-Bhagavatam lecture in our temple here in Japan.
A few days later he came to the temple and was very enlivened. He was not young person. But he didn't care about what other people might be thinking. He was dancing and jumping in the kirtan.
He already started to distribute books to his friends. He was speaking with a pastor friend about spiritual life and the pastor told him that he wanted to read the Krsna Book and Bhagavad-gita. In this way he started to distribute books.
I am reminded of a verse from the Srimad-Bhagavatam, 4th Canto, Chapter 20, text 25: "My dear Lord, You are glorified by the selected verses uttered by great personalities. Such glorification of Your lotus feet is just like saffron particles. When the transcendental vibration from the mouths of great devotees carries the aroma of the saffron dust of Your lotus feet, the forgetful living entity gradually remembers his eternal relationship with You. Devotees thus gradually come to the right conclusion about the value of life. My dear Lord, I therefore do not need any other benediction but the opportunity to hear from the mouth of Your pure devotee.?
Trancendental Book distribution Ki jaya!
Your insignificant servant, Gita Govinda dasi (Japan)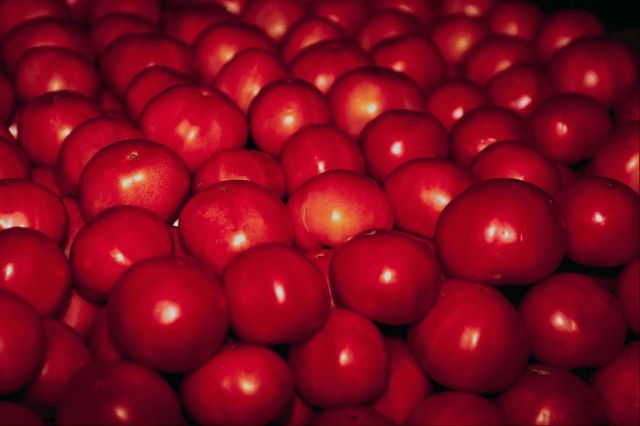 ______________________________________________________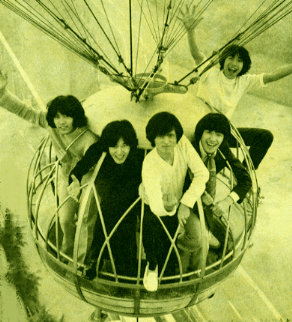 ADAMS - pop-pysch masters creator of a FANTASTIC song called 'THE BIBLE' , ..... see above
music we are looking for
1 PETER IVERS
'Mass in blue Communion' 69 supposed to be somewhat of a masterpiece, we heard a little of his mid 70's lp 'shot thru the heart', the songs had a slight HARLEY influence, but his first lp is supposedly the one to get....it has the song 'heaven' as recorded by Tuxedo Moon yrs later....
2 LOTTIE GOLDEN, and COLLEEN COLVERT, girl singers from the late 60's who were on the hippie goddesses section
http://www.gullbuy.com/buy/99/6_1.htm
3 CANDY and the CORPORATIONS
'THATS ALL WE NEED'......girl garage rock from '66 or '67 written by BILL KENT.
---
LINKS

1 MARSHMELLOW TALES FROM THE PLASTIC DEMENTIA huge database for pysch and 60-70's music http://wnyu.nyu.edu/plastictales/

2 HARE KRSNA MESSAGE BOARD

site with a discussion forum on spirituality and related topics http://www.harekrishnatemple.com/

3 a FANTASTIC site called FRANK's VINYL MUSUEM has a section for the NATIONAL GALLERY, u can hear 3 WHOLE songs !! take a look http://www.franklarosa.com/vinyl/Exhibit.jsp ?AlbumID=18

5 BEYOND the CALLICO WALL website

60's psych, garage, and folk music, you can get the cd here called beyond the callico walls, which has the rare singles by BHAGAVAD GITA, SPONTANEOUS GENERATION, and the CEYLEIB PEOPLE, as reviewed above - http://www.phinnweb.com/retro/garage/

6 ROXANNE and BOB KLEIN with support from musicians like BOB WEIR of the GRATEFUL DEAD , are leading the way in vegetarian cuisine, with their RAW FOODS diet, and their restaurant, TAKE A LOOK - http://www.wellnesstoday.com/raw_foods_ an_art.htm link to the pysch world of DEL SHANNON - http://www.delshannon.com/

7 the KLOWNS.......review of this rare bubblegum lp at this HI-FI site, they had a single called 'YELLOW SUNGLASSES', here are 2 photos - http://www.soltec.net/~java/oldhifi8.htm

8 the GOJO's.......these girls were dancers for the bbc top of the pops, in the 60's before eventually being replaced by PANS PEOPLE, at the Pans site they added new pictures, and rare photos of the gojos -

9 SUBLIMINAL SOUNDS GREAT site lists many odd 60's lps including spoken word lps and 45's :) http://home.swipnet.se/~w-64169/index.ht ml#lista

10 NORI's SURREALIST.ORG HARE KRSNA DATBASE - HUGE index with many links, she has a large section on scandals in ISKCON, and links to many devotees pages', one of the best KRSNA sites we have ever seen, forget everything on this page for a few minutes and visit this site http://surrealist.org/links/harekrishna.html
---
Proverbs 6;23 -

For these commands are a lamp, this teaching is a light, and the corrections of discipline are the way to life,
---
---
Detach sense from the body which is only a form of human belief, and you may learn the meaning of God, or good and the nature of the immutable, and immortal, breaking away from the limitations of time and sense, you will never lose the solid objects, an ends of life, nor your own identity....

(.......basically what they are stating here is to detach oneself fom materialism, and not to be too attached to material objects.......and also stating that your personality remains with you within your soul after you die.......so one never loses one's identity.........* )