* 70s invasion ; More PUNK and NEW WAVE; 70s - early 80s *
photo of the SCREAMERS ; 7 - 7 - 77 ................................... !

Screamers photo by ace punk photographer....
---
updated as of Aug 2010
most recent additions ~
CHEAP PERFUME......all girl N.y. punk band late 70s....see below...
PEROXIDE....late 70s punk band....see below
The RAZORS, german punk band of the late 70s, still playing,
---
t h e SIMPLETONES
SUPER pop-punk !! of the late 70s from L.a.
---
ROCK BOTTOM and the SPYS

futuristic punk from L.a. early 80s...see below

DEGENERATION

ultrarare unreleased tracks from ' 77 - ' 79 featuring PETER BLAST,+ an Interview.... chicago/vegas band, reviews below....

THE GUYS

also an Interview done with a member of the GUYS who were a 70s all girl punk band from colorado can be accessed from our gateway 4, gallery # 6, or see this link to get there faster -

https://www.angelfire.com/zine2/70s/theguys.html

for those of you wanting to see some more new punk reviews head over to our Gateway 3, 4, and 5 where you'll see recent reviews of the late 70s bands the VIOLATORS who were a pure DEAD BOYS/STOOGES act, also the CONTENDERS, and the BACKSTABBERS, 2 bands who sound more like JOHNNY THUNDERS and the HEARTBREAKERS than anyone else we've ever heard.........

************************************************

the bands are in no particular order

the SCREAMERS

***********************

- 1-6-78 live at the whisky in l.a.-

, we have been lucky to acquire another b and w bootleg video of this super punk band -

1 'THE BEAT GOES ON ' .....yes the SONNY and CHER song, a SUPER version of it really, droning , screaming, SPIZZ ENERGY meets the SEX PISTOLS........

2 'IN A BETTER WORLD'........shout-speak vocals, with wild electronic keyboards....

3 'PUNISH or be DAMNED' !...........funky sound, death vocals, bizarre, approaching slightly a PERE UBU -type sound......

4 'if i can't have what i want, i don't want anything'.....manic sound, TOMMY GEAR takes over the mike on this one,

5 'vertigo' more a straight ahead punk sound with pounding drums.....

---
SCREAMERS - 9-2-78 live in san fran.

( mabuhay gardens) w/DEAD KENNEDIES another EXCELLENT concert available on video this one in color,........ they perform even stronger versions of 4 of the songs mentioned to the left, they open with a slow piano intro, before launching their assault with ' 122 HRS. OF FEAR', death punk w/wild keyboards everywhere, VERY HYPNOTIC, the lyrics are so good we have posted them below

'LAST 4 DIGITS' is definetely a STANDOUT amongst the others here.... beginning with a poetry intro 'how hard must i run' before slamming into an instrumental jam, with piercing keyboards, and sporatic drumming, FUTURISTIC, 3-D SOUND ...an electric rollercoaster, SUPER ! way ahead of their time......... screams tomato at the end - 'placenta' !....

and 'magazine love is another tune included, keyboard grating, and shouting, they close with an over the top version of 'IN A BETTER WORLD'.....the crowd is real close to the band the whole way thru, everyone cheering and many looking dazed from the sheer onslaught of the beautiful niose....

check out this article from l.a. weekly for the week of dec 7-13- 2001, GERARD CASTLE of DEVO says the SCREAMERS were unbelievable ! DEVO offered them to tour with them, and TOMATO says they should have taken the offer, but never did for some reason...

http://www.laweekly.com/ink/02/03/books-s pitz.shtml

our other reviews on the SCREAMERS are on page 19, and 6,....check out this video clip of thm perfoming a song called 'VERTIGO'

http://www.pantheonarts.com/

some good info on the SCREAMERS aside from the sites -

http://www.allmusic.com/cg/amg.dll?p=amg &sql=Akxsyxd7b3ols

lyrics to the SCREAMERS

'122 Hours Of Fear'

(Taken from a headline in the Los Angeles Herald-Examiner.)

"Be quiet or be killed!" he said. In front of you and in front of me. He made the pilot get on his knees. Made him crawl, made him whimper, Made him cry out for his mother.

Wow! What a show! 122 Hours Of Fear. Wow! What a show! 122 Hours Of Fear. 122 Hours Of Fear. (x2) 122. (x4)

"You better shut up and listen!" he said. Danger, danger, danger, Mr. Schumann We are in a hurry, Mr. Schumann What are the odds, dear Jorgen? Am I disturbing You?

Wow! What a show! 122 Hours Of Fear. Wow! What a show! 122 Hours Of Fear. 122 Hours Of Fear. (x2) 122. (x4)
---
excert from a.z. tozer's 'ROOT OF RIGHTEOUS'

Among the gifts of the spirit scarcely anyone is of greater practical usefulness than the gift of discernment. this gift should be highly valued and frankly sought as being almost indispensable in these critical times. this gift will enable us to distinguish the chaff from the wheat and to divide the manifestations of the flesh from the operations of the spirit. for want of this gift many of God's good people continue to chase fireflies in the mistaken belief that they are following the fire and the cloud. and this they do to the great harm OF THEIR OWN SOULS, AND TO THE CONFUSION OF OTHERS.

There will always be those who hesitate to believe that anything is of God unless it has about it some flavor of the wierd, or at least of the supernatural. persons with a certain type of mentality think only in extremes, they can never achive perspective in anything, but they see everything so close as to miss entirely the corrective benefits of distance. they will believe as long as it is unusual, and just a little mysterious . their fire is not large, but by holding it always on one fine point they manage to generatea surprising amount of heat, only at that one point.

*************************************************

if you like what was discussed in these 2 paragraphs, then head on over to page 8 for more excerts from this book.......:)
:)

the MANIACS

This one were a Great London punk band who had only 2 singles released, many yrs later demos came out, indeed they had the sound of ' 77 down pact, see our page 6 for our reviews we did back in '99 of the Maniacs, here we have reviewed some other tunes and redone our original reviews.

1 'SHOOT YOU DOWN' ' 77

Good punk, but the riffs are very similiar to 'AIN'T NO LEGEND' , which is maybe their best number, this one's a bit slower....'YEA, HEY, HEY, HEY, ARE YOU COMING DOWN WITH ME, SHE's AROUND THE BEND,................YOU SHOOT ME UP WITH PILLS, THEN YOU CALL ME YOUR FRIEND, SHOOT 'EM DOWN NOW BABY'

2 'ME AND YOU' ' 77

melodic punk, 1,2,3,4, bubbly bass sound,....'I'M TRYING TO GET TO YOU IF IT's THE LAST THING THAT I DO, I'M SICK OF ALL THESE TRIALS AND TRIBULATIONS, HAD ENOUGH HONEY,.................I'M SICK, SICK OF ALL THE CHEAP RESTITUTIONS, ALL THE FEAR, ALL THE FRUSTRATIONS, WE SNIFF IT UP IN A LINE OR 2, WHAT ELSE CAN WE DO' ?

' TV TONITE '

streamlined bass attack, STRONG number.........' WATCH SOME TV TONITE, WANT SOME TV TONITE, , EVERYBODY IN THE LIVING ROOM, SITTING THERE IN THE MYSTIC GLOOM, NOW WE GOT TO WAIT TILL 1984, WELL HERE WE ARE READY KNCOKING AT THE DOOR, ALLRIGHT ........( x 10 ).........WANT SOME TV TONITE

' CHELSEA ' 77 '

as we reviewed this # back in '99 when we began, this track is KILLER ' 77 punk !, the supercharged sound of ' 77 is here........1,2,3,4 style......... ' wwwoooaaahhh yeah !..............THEY CALL IT CHELSEA, C-C-C-CHELSEA 1977, THEY TELL ME WHO ARE THE NEW MESSIAHS, COULD IT BE THEY'RE ALL LIARS, TELLING YOU IS JUST A PRETTY ( ? ), WHOSE ALIVE IN WORLD's END' ?............................................................' I DON' T WANNA BE YOUNG AND RICH, YOUNG AND RICH !, ONE THING I HATE IS BEING YOU, C-H-E-L-S-E-A, C-C-C-CHELSEA 1977, C-C-C-CHELSEA 1977, ALL YEA, ALL YEA' !

' AIN' T NO LEGEND' ( b-side)
even better than the a - side, this single shoulda got them more exposure in say TEXAS, but being a london punk band in ' 77 the exposure they may have gotten if any in a redneck state like texas was well pretty slim to none on the radio stations controlled by losers at the time ( some of that has changed nowadays )......if this were released it coulda made the punk scene a lot bigger, yea it's that great of a punk song, ranking with RAMONES, and them there PISTOLS...........super bass and guitar attack..........' I AIN'T NO LEGEND IN MY TIME, I DON'T WANNA MAKE YOU FEEL SO BLIND, I DON'T CARE ABOUT POP STARS, THEY AIN' T GONNA GO FAR, THEY DON' T MEAN NOTHING ANYWAY'......................'BUT THATS OK, AND I DON' T CARE.................OR WHY THE SAINTS ARE LIVING IN SIN, I GOT MY CAMERA AND I'M LOOKING IN ON YOU !! CAUSE YOU'LL DO, I'M LOOKING AT YOU, !! CAUSE YOU'LL DO,.................YEA, YEA, YEA !!!!!!!!!!!..................we'll stop the review of this song here and say that this was a highlight of the ' 77 london underground............they did also have 2 tracks on the LIVE AT THE VORTEX lp which can be seen here -
http://www.punk77.co.uk/groups/maniacs.htm
to get these rare singles and demos that came out many yrs later see this link here -
http://www.overgroundrecords.co.uk/release.asp?Release=OVER77CD
pre-MANIACS ? ....... well kids a lot of these punks were glam fans prior to '76/'77, and there is a rare indeed rare single by ALAN LEE SHAW – 'She Moans/ Bolweevil' that came out in '74 on the Alaska label in the u.k. featuring future members of the MANIACS and the RINGS ( the Rings were a band who had at least one single which ain't bad 'I WANNA BE FREE', they featured Twink of the Pink Fairies, it came out in '77 but the b-side ain't too good though ),......... as for this single, it's pure junkshop glam material, kinda proto punk with raw guitar sounds and glam drums, the guys behind the single Shaw - went into the MANIACS, and ROD LATTER the drummer eventually ended up in RINGS, check out how it sounds at the pure pop blog at this link, see aug. 16th 2010
http://purepop1uk.blogspot.com/ :)
the WASPS
'CAN'T WAIT TILL '78'
classic '77 frantic punk, with a razor sharp guitar attack, GREAT addition to their rare single 'TEENAGE TREATS/ SHE MADE MAGIC' which was reviewed on page 6 back in '99 when we began, an unreleased lp of demos is now available, from the uk we believe, one day we'd love to hear these demos,

SIMPLETONES
'CALIFORNIA'
if you've been searching for a lost 70s punk tune about life at the beach in california, search no further than this tune, a 10 out of a 10, EXCELLENT pop-punk with streamlined bass and RAMONES-BEACH BOYS type vocals,.....'THEY SAY THE CHICKS ARE REALLY NICE OOOHHH CALIFORNIA, AND THE CARS GO REALLY FAST, OOOOHHH CALIFORNIA'.....(later).....'I WISH I COULD STAY HERE ALL MY LIFE'....this was the b-side to their 1st single 'I LIKE DRUGS/CALIFORNIA' '78, they were featured on one of the RODNEY on the RQ lps, and also BEACH BLVD. were you can probably find this song, their original singer's name was SNICKERS, see this link -
http://www.cosmik.com/aa-june03/reviews/review_simpletones.html
and to hear this GREAT number see this link here ~
http://profile.myspace.com/index.cfm?fuseaction=user.viewprofile&friendid=155728007
this site here has lotsa info around the scene of L.a. underground punk
http://search.yahoo.com/search?p=snickers+simpletones+beach+blvd&fr=yfp-t-501&toggle=1&cop=mss&ei=UTF-8
and while your at it check out an underground glam band also from L.a. who had a snotty beach/bum pre-punk sound circa '73 at purepop1uk blog spot
Mogan David And His Winos –Savage Young Winos
http://purepop1uk.blogspot.com/
---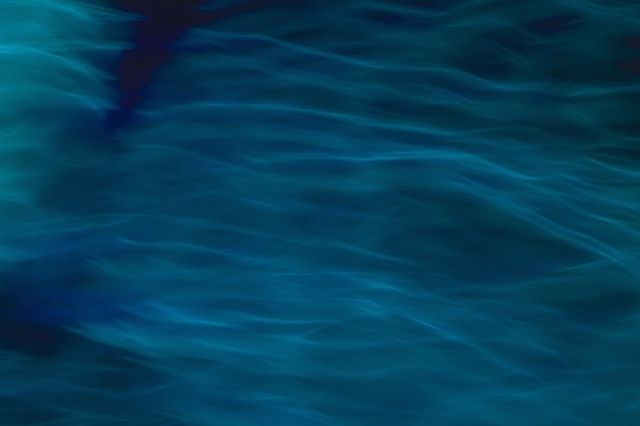 the FAST
( video review )
this band were friends of the NY DOLLS, RAMONES , and BLONDIE, see also page 6 for song reviews
1 'IT'S LIKE LOVE' ! ............ '78
SUPER-POP, PLASTIC bubblegum sound, approaching the sci-fi sound of SPARKS-like pop, and reminded us of MILK and COOKIES as well.....the pretty blonde who appears in the video is DONNA DESTRI brother of JIMMY DESTRI,see below for more info on her....
2 'KIDS JUST WANNA' ......'76
as reviewed on page 6, excellent new-wave anthem ! 3 'love me like a locomotive'...good pop rock, with solid bass....
4 'moontan' quirky synth pop....good one, from another RARE video MIKI ZONE performs
5 'PENCIL SOLO'.......
MIKI bangs pencils on his guitar,producing wonderful niose and feedback, and distortion, and the band eventually kicks into a punk version of 'THESE BOOTS ARE MADE FOR WALKIN'............EXCELLENT, this one is considered rare these days to obtain....
---
DEVO

were BIG fans of DEVO, look around the 70s invasion and u can tell, we love all their lp's, since they are well known we normally would not review their music however we acquired a RARE 3 minute video of them in their first public appearance in kent state university creative arts festival in 1972 ! thats right '72.......the performance begins with a carnival-like intro from the keyboards, then the band begins a jam that sounds slightly like surf rock, approaching a T.REX sound, with squiggles from the keyboards, following that are bizarre sci-fi sounds from the keyboards, actually it could have been classified as demented blues, sorta,.......for more info on this set including titles of the songs performed see this link -

http://www.ohio.com/mld/beaconjournal/6087336.htm?1c

says they opened for themselves in a christian rock mode called DOVE ( The Band of Love ), and sometimes thru the 70s they would use this name and open for themselves........check out 'HARDCORE DEVO,'a compilation of demos some of which date back to '74, we used to have this artifact, but lost it a few years back otherwise we would review it here............:)check out the great film 'SPIRIT of '76' to see DEVO in an acting role...........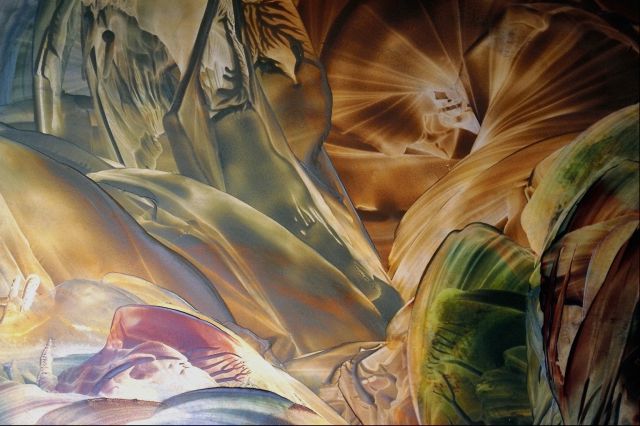 ---
RIPPER

this punk band was led by GERHARD HELMUT formerly of SHADY LADY in the mid 70s, the band managed to release one EXCELLENT new wave/punk single of which the a side got onto a BOMP compilation way back when........the band were ; Jerome T. Youngman - Lead Guitar, Piano,Quito Ecuador - Drums,Bobby Paine - Bass, Guitar, Gerhard Helmut - Vocal, Stylo 350 S,..... Paine was also the producer

'UNDER DER FAUST'

'1, 2,3, 4'...........synths ZOOM ! fast stomping drums, vocals a plus with lyrics in german, this tune is a cover of the STONES 'UNDER MY THUMB', except it sounds nothing like the original rather it's very close to the music MAGAZINE made on their debut lp 'REAL LIFE', consider it as good as the best songs on that lp......the melody in the song also sounds a bit like the VIBRATORS classis of '77 'SWEET, SWEET HEART'..............listen closely and the song brings the listener a feeling of deja vu.....

' TRAPPED LIKE A RAT ' ( b-side, written by ; B.Paine / L.Paine )

WOW ! this b-side is even better than the a side, again with GREAT synth work.....u can hear a ZOLAR - X influence but it sounds like Dracula at the mike, a comparison can be made to early GARY NUMAN as well, but the sound is closer to 'PUNK',.............'I'M TRAPPED LIKE A RAT, THOSE VAMPIRE BATS ARE SURELY ON MY SOUL, I'M TRAPPED LIKE RAT THE FUTURE's BLACK WELCOME TO THIS WORLD, LET THE GOOD TIMES ROLL ' !!

you can see a gallery with GERHARD HELMUT at the bottom of our gateway 2, and our page on SHADY LADY in our gateway 1, # 24, and a 2nd page on them in our gateway 2, he played bass for the band, they made great DOLLS/STONES type early glam, but it never was released.....if u cannot wait to see our page on RIPPER then simply copy and paste this link into your broswer, then come back here -

https://www.angelfire.com/vt2/70sinvasion/Ripper.html

ROCK BOTTOM and the SPYS

featuring YGARR from ZOLAR - X, and FRANK BLANK from the PLUGZ, this L.a. punk band released one very rare 3 song 45, let's call it an ep about '80 or so and it featured some great tracks, apparently it sold few copies to dedicated vinyl punk enthusiasts, you can read the whole story here which does not have a happy ending, stiil this band coulda been bigger as the music is what matters in the end, and they had some great songs.......

'RICH GIRL'

SCI-Fi Punk like no other, w/super charged synths, reminiscient of the rare RIPPER punk band which featured a friend named Gerhard from a 70s glam band related to ZOLAR X,.....' i don' t wanna be like the rest i see, looking thru my window.........i need a rich girl, i need a rich girl, i need a rich girl...........take me out to the street'...........another song on the single was called 'NO GOOD'........harsh attack and on this one the synths pop, and listening to the guitars it sounds not too far from what bands like the EXPLOITED and GBH did in the early 80s, GREAT song......'DEATH TRAP' is also real strong, hard grooves, chaotic sound like a pinball machine ' you keep on thinking that you are the one, i'm sick and tired of things that you done........get out and leave me alone....

the unreleased songs as offered by the site give a glimpse of what could have been, again this is strong material, check out the music and their story here ~

http://www.breakmyface.com/bands/rockbottom.html

U.X.A.
this frisco band who relocated to L.a. released an lp in '80 called 'ILLUSIONS OF GRANDEUR', they began with the first wave of punks bands in frisco sometime in '77 along with the AVENGERS and the NUNS, featuring vocals from a very very talented female vocalist name De De TROIT, we have a rare video clip of the tune 'PARANOIA IS FREEDOM', it's a GREAT song, imagine the punk approach of BLONDIE crossed with P.I.L. experimental no wave rock of the time, DE DE really outdoes the majority of women in punk of the time based on this performance alone, yes yes it's that good, one fan compared her looks a little to comedianne Sandra Bernhard, but we think she's a lot prettier, she has lots of sex appeal in her approach, a very natural sex appeal and phrases all the words p e r f e c t l y.........when the band broke up in the early 80s she formed the DE DE TROIT band, later she reformed U.X.A. around '95 with 2 new members one of whom was named SUZY OWENS aka SUZY HOMEWRECKER...De De's real name is DENISE SEMIROUX.......at youtube you'll find a video clip for their tune 'death from above' which is really good abrasive punk rock like they don't make no more,.......here is a tracklisting, also see this link for some photos and info ~
http://recordcollectorsoftheworldunite.com/artists/uxa/uxa.html
1 Paranoia Is Freedom 2 No Time 3 Uxa 4 Hand In Glove 5 I Don't Lose Sleep
- side 2 -
6 Tragedies 7 Sister Godfrieda 8 Innocent Bystanders 9 Non-fiction 10 Death From Above
2 more links, the first is a myspace page followed by another site with personal info....
http://www.myspace.com/unitedexperimentsofamerica
http://www.davidnigellloyd.com/id26.html
PEROXIDE
this band featuring 2 girls, and 2 guys released a strong punk/new wave lp before evolving into a band called NOW, they gigged around N.y. but like a lot of bands their release only had a small following, the sound is punk/new wave with synths and strong vocals, here is the track listing, followed by our reviews....
1 HEART DISEASE.....the first thing one notices is a 'nighttime sound', meaning the type of punk music best suited for nighttime listening, good synth work paired against guitar rock, very much in a new wave/punk mold approaching goth...... 2 CHRISTINE,...hypnotic sound about a girl who was in the scene, leans towards a goth sound, good song....... 3 BUY YOUR LOVE........4 PROMISES, PROMISES.......unique bass playing, cool stop, start rhythm... 5 HOLLYWOOD.......they slow the pace down here for a sound suited well for the night, very good male/female vocal pairings....
6 OH SO COOL FOOL......the pace speeds up here with a frantic punk number played real fast,...... 7 FROM THE START.......their sound keeps getting heavier as the lp plays on, another cool number 8 SHOULDN'T HAVE/LOOKING FOR YOU........on the last track they take everything they learned from 60s garage and cram it into a full blown punk number with full on organ blasting....
IMPERIAL DOGS
this band released at least one single that we know of in '77 the scathing harch punk attack of 'THIS AIN'T THE SUMMER OF LOVE' is more an experimental vein of punk, kinda like the GERMS a little, and the flip is a super charged version of the VELVETS classic 'I'M WAITING FOR THE MAN', they were led by singer DON WALLER.....previously unerleased video footage from a '74 concert has surfaced and must see witnessed to believe, the band do a killer set of STOOGES like music like you never saw in your life ( see page 23 )....
CHEAP PERFUME
this AMAZING band used to open shows for JOHNNY THUNDERS and the DEAD BOYS, and glam fringe bands like TUFF DARTS......... beginning in '77 but never getting any music out except thru bootlegs, they did amazing songs like 'ORDINARY GIRLS' ...where they sing 'WE ARE NOT ORDINARY GIRLS', they do a cover of 'BOYS', plus other great tunes like 'FOREVER DAMAGED' see our downloads page 8 for more info and recent reunion where they sound outtasite !!! ........the singer's name in LYNN O'DELL, drummer BRENDA, and guitarist BUNNY LeDESMA + 2 other gals on guitar and bass, their approach to punk music is perfect, hard, loud and trashy, really talented, after you see some of their videos on our downloads 8 section you won't believe how great they sound, we here at the 70s invasion wanna give these girls an award for best unsigned underground all girl punk band of the late 70s, yes indeed they are that good, are pretty hot looking too, and wait till you see how STRONG they all sound after all these yrs, yes this story has a happy ending, .....for more info seek out BESS KOREY's site on women in rock, it might be on our links 5 section or last links page, and see a site link put out by PETER LINDBLAD called FORGOTEN BOY........
The RAZORS
'ENEMY' ' 79
this is really an obscure gem from Germany of the late 70s, but wouldn't you know the band still plays to do this day........this is a GREATsong and they sound like they really meant it man........uk punk like vocals, 12,3,4,RAMONES style with ' woooo's' in the background, all the musicians play really well and the drummer got a good beat going on,........' WHERE YOU NEVER KNEW WHAT WAS GOING ON, YOU BETTER WORK IT OUT, YOU RUN AROUND YOUR GONNA GET NOTHING NO' !....another song released in 2004 '1977' is a decent punk tune too with lotsa chatter throughout, and they do a punk/glam cover of BOWIE's 'HEROES' too.....the late 70s 45 was originally released on Rock-a-Rama records,( this band is not to be confused with RAZOR led by the Great JIM AVERY from THIRD WORLD WAR the original uk punk band )see these 2 links for more info on the RAZORS ~
http://www.razors-punk.de/re-razors/html/disco.php
http://www.myspace.com/razorspunk

DEGENERATION
this band featuring PETER BLAST, they hailed from chicago the band began in ' 76 , later moving to vegas, and from the band's photos they look and dress like the HEARTBREAKERS and the SEX PISTOLS, the band featured PETER BLAST who was an old friend of JOHNNY THUNDERS and STIV BATORS amongst others, they played notorius live sets which did see a few riots at their gigs, the sound ?
'DECAYED U.S.A.' '77
EXCELLENT punk number, rates alongside the PISTOLS sound, of course like all punk bands nowhere near as good, guitars, heavy bass, drums all blur ahead for an all out punk sound, recorded in las vegas.......'New Yorks no place you'll want to go,Detroit ain't what it was before,Chicago has taken a dive, America's got no chance to survive, Feed the world while your country starves, and I ain't been pain yet, no I ain't been fed yet'....
'YOUR-A-NATION' ' 79
almost as good as the track above, by this time the band's sound has gotten more varied, recorded in chicago...'You want to tell me how it's gonna be, Then you try and tell me we're a democracy, Get off of my back, I'm sick of your crap I'm tired of your lies and hypocracy, Shove your diplomatic relations, Ask not what you can do....'
'WET LIPS'
booming bass, nasal whine, kinda more in a HEARTBREAKERS style .......'Standing on the corner, walking down her beat Lookin for some action, no stranger to the street Lookin for a lover whoever that someone might be Says she ain't too choosey about the men that come around Says it's just a livin, best that she has found'....... ps. The lead singer is not wearing the spoiled rotten shirt be careful there HAHA. the shirt. The singer is to his left in the center of the picture.
p.s. Chick Scorpion AKA Chip ZNuff is wearing a t-shirt in one photo which says 'SPOILED ROTTEN' wonder if the band had heard the LEFT END's lp of this same name ? that one were a cleveland glam outfit that Cheetah Chrome was fond of back in the glam days ( see page 23 for reviews of that band )
70s inv. mgmt -
These tracks get better every day, super ! Can you send us the tracklisting of the shelved ? lp/ ep, also can i ask also what ever happened to the band ?
PETER BLAST
Decayed USA Emergency Room Stab Me Gently Your-A-Nation
Wet Lips The Prince of Violence Controlling
This was a 7 song EP that sits somewhere on a shelf and I am still lookin' for the guy that stole the master. Degeneration fell apart due to poor management, drugs and alchohol abuse. The members included: Peter Blast - Vocals (main writer), still rockin; Chick Scorpion who is now aka Chip Z'Nuff of the group Enuff Z'Nuff - Bass; Ray Zore - Drums (he never played again and got into local politics); and good ol Dick Krepid - Guitar (He may have drank himself to death but he's definitely MIA).
we have recieved Blast's cd 'PURE ORGANIC JUNK', see the DEGENERATION gallery in our gateway 5 for an INTERVIEW with him and more info, you can get there quickly from this link -
https://www.angelfire.com/planet/desykes/Degeneration.html
see also PETER BLAST's site now for more info too ~
http://peter-blast.com/v-web/gallery/degeneration
---
the LAST
( video review )
'WEEKEND GIRL'/ 'subway sound' also acquired on video from a bootleg.......this band first released the EXCELLENT 'SHE DON'T KNOW WHY I'M HERE' in late '77, a great melding of 60's PYSCH, and 77 style PUNK !............the song
'WEEKEND GIRL' was never released, it should have been a single though, cause it's an EXCELLENT power-pop song with some of the best background harmonies we have ever heard from a new wave band, accompanied by slamming guitars, rates with the best of the JAM.....the next song 'subway sound' is more in the vein of rockabilly......all members wore black on stage, from around '80, they were from l.a.
SNATCH
'I.R.T.'........sharp edged barbed-wire pop, from this girl punk band, fronted by JUDY NYLON, and PATTI PALLADIN , the latter whom would go onto work with JOHNNY THUNDERS, one reviewer compared an early single to a PATTI SMITH - cheerleader type sound, they recorded a single with ENO called 'R.A.F.'.......'ALL I WANT' '78 is a Great punk single with a primitive backbeat, crashing piano notes, rapid fire drumming, electric guitar, the piano adds a unique and a rather uncommon touch for a punkrock single ......GREAT vocals too.............'FOUND A PLACE, WHATEVER IT TAKES, I GOT IT IN', and 'WHAT I CAN'T USE I LEFT IN THE PAST, .....ALL I WANT IS ALL I KNOW'.......
on the b side 'WHEN I'M BORED', the girls serve up an equally challenging number.........this one is has more a 1,2,3,4, beat, cute pop-punk style.....'NIGHTIME STREETS ARE FILTHY, THEY PUT ON A SHOW FOR FREE', and 'WHEN I'M BORED EVERYTHING IS MY BUSINESS', actually the single was recorded in '77, but not released till '78.....the players were; Keeth Paul (guitar), Bruce Douglas (bass), Nick, ex-Roogalator, Plytas (piano) and Jerry, ex-HEARTBREAKRES, Nolan (drums).........
here is the site on SNATCH -
http://www.almac.co.uk/personal/jash/snatch/
see also this one -
http://www.punk77.co.uk/groups/snatch.htm
---
REZILLOS well we have a section on them on page 6 allready,this review here is of a concert clip,.........from a video of this band from '78, they turn out a SUPER energetic performance on 'DESTINATION VENUS', a RAMONES-like pop-punk tune, razor sharp guitars,.......and on 'GET ME DOWN' this one is more rockabilly, manic -STONES- like pop-punk.........great cartoon inspired music ! .......'FLYING SAUCER ATTACK' .....GREAT song ! fast paced pop rock, campy, with sonic guitar sound, the REZILLOS whacked out approach in performance on video is unrivalved....
the MEMBERS
'THE SOUNDS OF THE SUBURBS' '79......what a GREAT single, this tune is rather CLASH-like with great melodies and guitar flash....'AND I CAN'T HEAR THE WOLF, THIS IS THE SOUNDS OF THE SUBURBS'.....one punk fan suggests a b side called 'SOLITARY CONFINEMENT', another one they had was called 'FEAR ON THE STREETS', for more info and a photo see this link -
http://www.punk77.co.uk/groups/members.htm
DONNA DESTRI
a great looking blonde appearing in the FAST's video, the performance was produced by STEPHEN ISRAEL,and BOB EPSTEIN for RAM records.......she was the sister of JIMMY who of course played keyboards for BLONDIE, the FAST were friends of blondie and the RAMONES,
she also sang backup vocals on BLONDIE's lp's ; 'eat to the beat' '79,and later 'no exit' in '99, and on jimmy's lp in '82 'heart on a wheel'....she also was in the bandthe PYSCHOTIC FROGS led by JIM LALUMIA , they had a few singles, one semi-famous single called 'DEATH to DISCO', and JOHNNY THUNDERS appeared on a single :),WAYNE COUNTY, and LORNA LUFT as well....
can someone send us a picture of DONNA DESTRI ?
CRISTINA
this gal performed a campy cover of the BEATLES 'Drive my Car' in '81, similiar in style to the FLYING LIZARDS tongue in cheek sound, she had at least 2 lps in the early 80s....

---
CRIME
( video review )
'Live at san quentin prison' 4 - 9 ' 78, this band all dressed in black played live at this prison in front of some enthusiastic prisoners in '84, not sure when this was recorded as we've saw '78 and '84 as the date,......hard to decipher the lyrics but they play in a more or less straight forward style, it's a scathing sound, the only lyrics we were able to decipher for now are when the singer screams 'IT's THE NEW YEAR', the name of the song is titled 'PISS ON YOUR DOG' ! this band were from SAN FRANSISCO see this site for more info complete with sound files, a guestbook and more -
http://www.geocities.com/SunsetStrip/Studio/7745/crime-page.html
RUBBER CITY REBELS
great punk band from ohio, they were good friends with the DEAD BOYS, DEVO, and PERE UBU..... the song 'CHILD EATER' has a wild STOOGES-like SOUND, with anthemic guitar, their performance on video from late '77 is raunchy punk, another good song they did was 'brainjob', a solid punk song with strong guitar playing, check out this site for more info -
http://www.rubbercityrebels.com/
the BAGS
led by ALICE BAG, and PATRICIA BAG ( Patricia Morrison ) the band began in '76 in Los Angeles and played with many of the early punk bands of the day like the LAST, X, and the WIERDOS.......one GREAT single they had was called 'WE DON'T NEED THE ENGLISH'....kinda a reaction to the SEX PISTOLS and early uk punk bands like the DAMNED....this song has a buzzsaw RAMONES sound; bass, guitar, drums, and obnoxious vocals from ALICE.....'WE DON'T NEED THE ENGLISH, TELL US ABOUT ANARCHY, TELL US HOW TO PLAY'....was this song ever officially released ? they had another single called 'SURVIVE'......GEZA X was once a member, the others were; BOB RITTER, CRAIG LEE, and TERRY GRAHAM,............PATRICIA left the band to go onto the GUN CLUB, and many others, and has been playing with the DAMNED as of recent yrs, see this link for more info -
http://www.punkrockers.com/rubber.htm

THE TESTORS
this one were a forgotten punk band, formed in N.y. in ' 76, they were the real deal, more info to come here, ....see this link for now
http://profile.myspace.com/index.cfm?fuseaction=user.viewprofile&friendid=76251661
THE RAGE
musically speaking THE RAGE ( 3 girls and 1 guy ) were an early new wave teenage act from west covina california, 'SIGNALS' and 'JAGGED TIME LAPSE' are both pretty good entries for the early new wave the latter is a cover of JOHN's CHILDREN of which rare video footage exists at their site, the band were only together for a year '76 - '77, you can read all about the band at their myspace page, one gal went out with TOMMY GEAR from the SCREAMERS.......eventually we'll move this band over to page 7 or somewhere else than here....
http://www.myspace.com/therage1977
the MIDDLE CLASS
'OUT OF VOGUE', a very early hardcore song, released in '78 with 3 other songs on a 45, the song is a little over a minute, played fast with hardcore vocal style as opposed to punk.......'WE DON'T NEED NO TV, WE DON'T WANNA KNOW', other songs were; 'you don't know', situations', and 'insurgence'......from santa ana, california....see this link for a rare picture
http://www.thisispunkrock.btinternet.co.uk/ps/us/4/middle.htm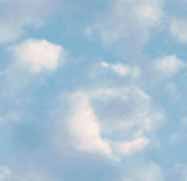 DENNIS MOST and the INSTIGATORS
MOST hails from the town of fairmount indiana, home of JAMES DEAN, to borrow a quote from his site - 'In 1972, he formed Punk, a trippy blues garage-rock combo that along with Most's originals included tunes by Lou Reed, Flamin' Groovies and Alice Cooper amongst others. Along with the name being a little prophetic, his favorite stage attire was ripped-up t-shirts.'
in '76 he formed AUDIOLOVE who first recorded 'Excuse My Spunk'..........these songs now available from RAVE UP RECORDS are from ' 76 - 83, we like 'em, check out the Instigators site at -
http://www.dennismostinstigator.com/# 1 ' EXCUSE MY SPUNK' ' 76
hyperactive early punk with hard bass......'I KNEW WHAT YOU WANT FROM ME, I TELL YOU I AIN' T, BUT I KNOW I CAN BE, COME ON AND LEAD ME TO YOUR BED, GET THIS GIRL OFF MY HEAD, COME ONE WHAT YOU WANT TO DO ?.....................I DON' T CARE IF YOU CALL ME A PUNK, PARDON ME EXCUSE MY SPUNK '
2 'DESTRUCTIVE LOVE'
doom rock sound.....' FIRST YOU CRITIZIZE ME, THEN YOU DESPISE ME, TELL DIRTY LIES ABOUT YOU DON' T LOVE ME, WELL I HAD ENOUGH OF YOUR DESTRUCTIVE LOVE'.......( drummer par excellence :) )
---
THE SHIRKERS

if you are wondering who this band was and never heard of them, well most have not, in '78 in the D.C. area they had one single, they played one gig in june and then broke up, but they did leave behind a good footnote in the history of D.C. punk.......'DRUNK and DISORDERLY' is a swell punk tune, fast and furious w/male/female vocals screamed, and the girls sound like they're having a hissy fit and a blast at that.......'Drunk and Disorderly,Tryin?to stand up, Drunk and Disorderly, Wearing Handcuffs, Drunk and Disorderly, You got nothing to lose, Drunk and Disorderly, Drinking that booze'......the b side 'SUICIDE' is a strong punk tune with a dirge-like punk feel......a more well known hardcore punk band who called themselves BLACK MARKET BABY later covered 'Drunk and Disorderly', THE SHIRKERS featured JEFF ZANG, LIBBY HATCH and a couple other musicians.......and now you can hear these songs at this site here, yippee !

http://www.somethingilearned.com/2006/07/shirkers

AZTEC CAMERA

your probably wondering what this pop band is doing next to all these obscure punk bands of the past, well we'd thought we would end this section on a light note and that would be this band's lead track off their debut lp in '83 'OBVIOUS'.......back when MADNESS and peers were getting attention in the early 80s with their dance rock music, well this single came out in '83 and we have to say it is a pop masterpiece with just the right vocal harmonies, and a danceable song at that.......'From the mountain tops down to the sunny street, A different drum is playing a different kind of beat,It's like a mystery that never ends,I see you crying and i want to kill your friends.......( Chorus ).......I hear your footsteps in the street, It won't be long before we meet,....It's obvious....
---
John 15 :

25 But this is to fulfill what is written in their Law: `They hated me without reason. 26 "When the Counselor comes, whom I will send to you from the Father, the Spirit of truth who goes out from the Father, he will testify about me. 27 And you also must testify, for you have been with me from the beginning.

***********************************************

( evidence of REINCARNATION )

from the ESSENE NEW TESTAMENT-

A disciple of Jesus asked him a question, saying, 'Master, if there come to us any that eat flesh... shall we receive them?"

"And Jesus said unto him, let such abide in the outer court till they cleanse themselves from these grosser evils; for till they perceive, and repent of these, they are not fit to receive the higher mysteries."

(evidence of vegetarianism)

from the ESSENE NEW TESTAMENT Jesus said:

"Verily I say unto you, they who partake of benefits which are gotten by wronging one of God's creatures, cannot be righteous; nor can they understand holy things, or teach the mysteries of the kingdom, whose hands are stained with blood, or whose mouths are defiled with flesh."

"God giveth the grains and the fruits of the earth for food; and for righteous man truly there is no other lawful sustenance for the body..."

"Wherefore I say unto all who desire to be my disciples, keep your hands from bloodshed and let no flesh meat enter your mouths, for God is just and bountiful who ordaineth that man shall live by the fruits and seeds of the earth alone."

the LAST POGO
( video review )
the LAST POGO was an event in Toronto Canada in ' 77 or ' 78, as one musician states it was the ending of a very small era, and a beginning of a much larger one, several bands played at this club called the HORSESHOE all shocasing their various talents within the punk community, the VILETONES who play close to the end are by far the best band here, the video is almost 30 minutes long, and features many punk bands of the day playing good to GREAT punkrock, it begins with clips of the scene with several snippets of SEX PISTOLS music interspersed with others like the RAMONES and Canada's own music.........
1 TEENAGE HEAD
this band supposedly took their name from a FLAMIN' GROOVIES song, they are interviewed before they begin and when asked how long they think they'll last one member jokes ' i hope it doesn't last more than 10 minutes'.....the song is very short, crude raw punk........
2 SCENICS
this band plays in a TALKING HEADS frantic style punk with cool bass......'NNAAAA 1,2,3,4.......I WOULD NEED U , YOU WOULDN' T SING THAT TO ME................U WERE SUCH A JOKE'...........
3 CARDBOARD BRAINS
rapid drumming and a wonderfully out of tune guitar plays along to lyrics such as 'I LIVE IN THE CITY ON THE 99, ............I DON' T LIKE THE........'
4 SECRETS
fast almost rockabilly style...........'I CAN' T KEEP MY HEAD FROM TURNING AROUND, I GOT TONIGHT.............MY GIRL SHE KNOWS WHATS COOKING NOW'............

5 UGLY
hhhhmmmm ugly is as ugly does, this band lives up to it's name and offers a very crude, and raw punk sound somewhat in style with the DEAD BOYS, the singer really puts up a good show with his pale white skin and drug induced aura, the band all wear striped t shirts, it's hard to make out the lyrics, somewhere in there u can hear him sing about 'LITTLE WHITE LIES'........at the song end he says 'if u don't like it u can kiss my little white ass'......
6 MODS
fast rock JAM-like, the band wears mod styled clothes like in the 60s, ' IF THATS JUST WHAT WE NEED, WERE THE NEW BREED'
7 VILETONES
by far the best performance here, one member of this band states at the beginning that 'the Viletones music is like a shot of junk', these guys do an anthemic rave up in a SEX PISTOLS / RAMONES style , maybe the song is called ' THE LAST GUY IN TOWN' ?...some lyrics ; ' THINK I GOT............YOU GOT GIMME, I'M GOING GET U FREE ???? .......CAUSE I'M THE LAST GUY IN TOWN TONITE'............here are some additional songs of the VILETONES -
'POSSIBILITIES'
more an experimental punk tune than 'LAST GUY', the guitar is a bit more say 'melodic'........., 'U KNOW THAT THEREs A BETTER WAY, YEA.......I KNOW A BETTER WAY............I NEVER GONNA GET, ........TRY TO TAKE THE POSSIBILITIES, BUT THEREs A BETTER WAY.........
'danger boy' .........good punk tune with strong drumming, distortion
'SCREAMIN' FIST'
powerful song, follows the rules of 1,2,3,4 punk, guitar, bass, drums,.....vocals screamed..........(more info to come.....)
'Screaming Fist/Possibilities/Rebel ' was a single in ' 77, they had an lp in ' 78 called ' LOOK BACK IN ANGER', then more music came in the 80s.............LESTER BANGS himself praised the band highly, u can see a download interview and song in the 70s invasion downloads 2 section.........see also our gallery on the VILETONES at the bottom of our gateway 3 which has some great photos, reviews, and more info....

---
here are some rare punk singles that sound pretty good to get, and we would like to hear -

the BRATS 'first rock star on the moon' from n.y. , early punk circa '76, RICK RIVETS was in this band,we now have a page for this band in our gateway 3 with reviews, Rivets also played on the pre-DOLLS lp - ACTRESS, which we have a page for , ( see page 21 bottom), he has a site as well.......the BERLIN BRATS were another story....see page 23 for them....

SHOTGUN RATIONALE and the DONS supposedly released wild fast punk in 76-77

N.Y. NIGGERS

black trio released at least one single in '79, tough streetpunk....sat have u saw the AFRO-PUNK site ? see our links section.........

the INNOCENTS

thought we heard that demos of this girl punk band (actually 4 girls and 1 guy) have surfaced, then again who knows.....they were an english punk band of the late 70s, maybe they opened some shows for the CLASH ?

IF YOU LIKE WHERE THIS PAGE IS GOING INTO OBSCURE EARLY PUNK, SEE YET ANOTHER PUNK SECTION ALLTHOUGH A SMALL ONE ON PAGE 12 OF the 70s invasion WHERE YOU CAN FIND OUT ABOUT SOME UNKNOWN BANDS SUCH AS THE PRE-RAMONES, AND PRE-CLASH BANDS :)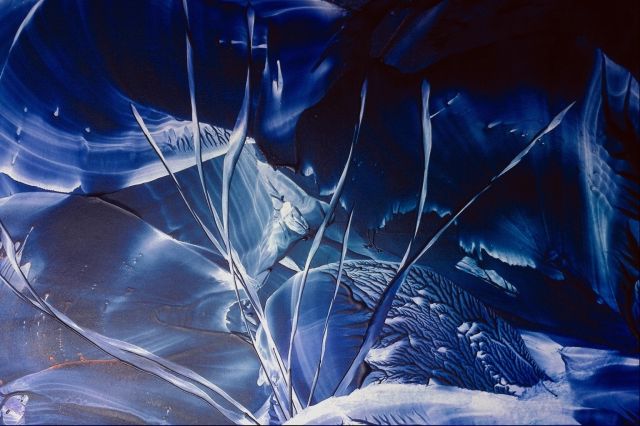 so you ask do we know more about punk bands aside from what is on pages 6-7, SURE, but both of our record collections are 1000's of miles away in storage maybe one day more bands will get on here.........
__________________________________
IDIOTS in AMERICA
if you have been on page 6 of the 70s invasion, then you know we mentioned several BAD BANDS, and movie stars........
we would like to add to our idiot list TOM LEYKISS, this loser runs a radio show, he is a complete male chauvanistic moron who degrades women, and thinks he's cool, what a moron, worse than howard stearn..............
also we must mention JENNIFER ANISTON and COURTNEY COX, could you imagine having to dance with one of these creatures ? BARF !....these 2 gals represent everything hollow and phony about hollywood....just imagine if you were locked in a room with these 2 dingbats having a party and they were dancing with street warrior COLIN POWELL, and SUPERSTUD DAVID HASSELLHOFF, man that would be some kinda nightmare ! everytime WE see a picture of COURTNEY COX in the news we get a sick feeling in our stomach....
all these phony hollywood stars are nothing but glorified porn stars anyways, nothing at all like the actors and actresses from the past, these people continue to degrade society with pointless films, have they no shame ? they only want to waste your time and steal your money, 90 % of hollywood films released in the last 20 some years are completely pointless, same said for tv....
---
what is worse than bad actors ? how about BAD MUSICIANS like BLACK SABBATH,

BLACK SABBATH

this band of alcoholic beer gut losers represent everything that was bad about the classic rock/heavy metal genre, OZZY OSBOURNE has to be the worst singer of all time, actually that award goes to ZZTOP who are a bunch of drunk hillbillies with no talent whatsoever, OZZY sings crap songs like 'WAR PIGS, and 'CRAZY TRAIN' with such a boring no-talent approach, along with fellow losers TONY IOMMI, and some GEEZER named BUTLER, that they continue to disgrace themselves and their peers everytime they play their tunes, 'ba-da-da-boo-boom' ?? NO this is not entertaining, rather torture for those who enjoy intelligent music, when the SEX PISTOLS came along they put all this crap ( zztop, black sabbath, kansas, ted nugent ) out of business !!

unfortunately a lot of stupid gullible americans exist and so they think they are buying into rebellious culture, when in fact if they have been listening to and buying the music of the above mentioned bands in the above paragraph, they have been swindled......

another whole group buys into music made by MADONNA and her clones, the close are countless, MADONNA represents a VIOD, there is nothing entertaining there, in fact there is nothing there, her music only deteriorates people's minds....
---
DEVO
---
SELECTED SONG LYRICS FROM PUNK AND NEW WAVE BANDS

as a cultural movement PUNK rock was really more important than anything that came before, sure glitter was a lot of fun, but punk saved rock from becoming a parody of itself, many songs from the 60's were revolutionary, as were some from the 50's and so on, and so on,.........and the same spirit was born again in '77,........we have posted lyrics from some of our favorite punk and new wave songs, hoping they will inspire u if u are looking to write a song or whatever...

the CLASH

'Complete Control' '77

They said release 'Remote Control' But we didn't want it on the label They said, "Fly to Amsterdam" The people laughed but the press went mad

Ooh ooh ooh someone's really smart Ooh ooh ooh complete control, that's a laugh

On the last tour my mates couldn't get in I'd open up the back door but they'd get run out again At every hotel we was met by the Law Come for the party - come to make sure!

Ooh ooh ooh have we done something wrong? Ooh ooh ooh complete control, even over this song

They said we'd be artistically free When we signed that bit of paper They meant let's make a lotsa mon-ee An' worry about it later

Ooh ooh ooh I'll never understand Ooh ooh ooh complete control - lemme see your other hand!

All over the news spread fast They're dirty, they're filthy They ain't gonna last!

This is Joe Public speaking I'm controlled in the body, controlled in the mind

Total C-o-n control - that means you!
---
The AVENGERS - 'CORPUS CHRISTI' '78

In The beginning there was a void except for the written word I was born in such foolish times my guilt is guaranteed Now I don't want to burn in hell, John told me that I would Unless I went down to the water my sins purged in his holy blood

See how they run..Sheep to the fold See how they fall..Corpse from the Cross

Now I've got my bleeding heart and I wear my crown of thorns and argue with the old men about the tapestry was torn I 've got to sacrafice my ego it's such a small price to pay I'm waiting for the resurrection. Gonna find out what christ would say

See how they run..Sheep to the fold See how they fall..Corpse from the Cross

See how they run..Sheep to the fold See how they fall..Corpse from the Cross

Read another bible story I've got to find the truth Sending loads of telegrams to God prove my faith is absolute Going down down on my knees and pray maybe I'll buy a talisman Somethings got to save me On the Judgement Day

See how they run..Sheep to the fold See how they fall..Corpse from the Cross

See how they run..Sheep to the fold See how they fall..Corpse from the Cross
---
SEX PISTOLS - 'E.M.I.' '77

There's an ulimited supply and there is no reason why I tell you it was all a frame they only did it cos the fame ! Who ?

E.M.I

Too many people had the suss too many people support us An unlimited amount too many out lets in and out Who ?

E.M.I

And sir and friends are crucified a day they wish that we had died we are an addition We are ruled by none

Never Ever NEVERRRRRRAAA

And you thought that we were faking that we were all just money making You do not believe we're for real or you would lose your cheap appeal ?

Don't judge a book by the cover Unless you cover just another And blind acceptance is a sign of stupid fools who stand in line Like

E.M.I

Unlimited edition with an unlimited supply that was the only reason we all had to say goodbye !

Unlimited supply there is no reason why I tell you it was all a frame they only did it cos the fame ! I do not need the pressure I can't stand the useless fools ! Unlimited supply Hallo E.M.I Goodbye A & M
---
the GERMS - 'FORMING' '77

Chorus:

Rip them down Hold them up Tell them that I'm your gun Pull my trigger I'm bigger than--

Mr. Prez in his big white house Listen he sez we're coming out Infiltration-- we're numbing your minds Concentration-- we've done time (ch)

Over there the queen she sez Let's stamp them out and dry those tears Saturation-- we want it in taxes Flagellation-- we've got gashes (ch)

In the cold, the czar's claimin Just protectin rockets aimin Alteration-- the Earth is changin Observation-- we want action (ch)

I the Emperor proclaim Us the masters we rule this game Inclination-- somethin to dream on Deprivation-- we are sons (ch)
---
*******************************************************

DEVO - 'GATES OF STEEL' '80

twist away the gates of steel unlock the secret voice give in to ancient noise take a chance a brand new dance twist away the gates of steel

twist away now twist and shout the earth it moves too slow but the earth is all we know we pay to play the human way twist away the gates of steel

a man is real not made of steel

but the earth is all we know we pay to play the human way twist away the gates of steel

the beginning was the end of everything now the ape regards his tail he's stuck on it repeats until he fails half a goon and half a god a man's not made of steel

twist away now twist and shout the earth it moves too slow but the earth is all we know we pay to play the human way twist away the gates of steel

a man is real that's how he feels
---
GARY NUMAN - 'Remember I Was Vapour' '80
There's nothing here but us There's nothing here but us
Remember, I was vapour Remember, I was just like you Remember, I was liquid Remember, I was someone too
Remember, I need others Remember, I need oxygen Remember, I need lovers Remember, I need to forget
Chorus
Remember, I am human Remember, I feel just like you Remember, I had reasons Remember, I had friends like you
Remember, I grow tired Remember, I could end all this Remember, I have memories Remember, I need to forget
Chorus
---
**********************************************

BLONDIE

'EUROPA' '80

Based on the desire for total mobility And the serious physical pursuit of religious freedom The auto drove mankind further than the wheel And in remote areas even today is forbidden as a device too suspect for human conveyance This articulate conception has only brought us all more of the same Thoughtlessly locked into phase two gridlock keyed up on it's rims and abandoned on the expressway
---
DEAD KENNEDYS

'MOON OVER MARIN' '81

The crowded future stings my eyes I still find time to exercise In uniform with two white stripes

Unlock my section of the sand It's fenced off to the water's edge I clamp a gasmask on my head

Chorus On my beach at night Bathe in my moonlight

Another tanker's hit the rocks Abandoned to spill out its guts The sand is laced with sticky glops

O' Shimmering moonlight sheen upon The waves and water clogged with oil White gases steam up from the soil

Chorus

I squash dead fish between my toes Try not to step on any bones I turn around and I go home

I slip back through my basement door Switch off all that I own below Dive in my scalding wooden tub

My own beach at night Electric Moonlight

There will always be a moon Over Marin
---
the DAMNED 'Smash it up' '79

We've been playing now for much too long, And never gonna dance to a different song, I'm gonna scream and shout til my dying breath, I'm gonna smash it up till there's nothing left, oooh, smash it up,

Smash it up, smash it up, oooh, Smash it up Smash it up, smash it up, People call me weird, oh it's such a shame, Maybe its my clothes, must be to blame, I don't even care if I look a mess, Don't want to be a sucker like all the rest,

oooh, Smash it up, Smash it up, Smash it up, oooh, Smash it up, Smash it up, Smash it up ooooh, Smash it up, smash it up Smash it up, Smash it up Smash it up, Smash it up smash it up

You can keep your crystal glasses, and your You can stick your frothy lager,

We've been playing now for much too long, And never gonna dance to a different song, I'm gonna scream and shout til my dying breath, I'm gonna smash it up till there's nothing left,

oooh, Smash it up smash it up, smash it up, oooh, Smash it smash it up, smash it up, everybody's smashing things up,
---
*******************************************************

the SCREAMERS 'I'm Going Steady With Twiggy' '77

I got a face full of Marianne Faithful Penelope Tree don't do nothing for me Jane Asher is a teenage trasher

I'm going steady with Twiggy I'm going steady with Twiggy I'm going steady with Twiggy Going steady Going steady Going steady

(Repeat Chorus)

Jean the Shrimp, she leaves me quite limp Mary Quant is not what I want How can I feel for Miss Emma Peel?

(Repeat Chorus 2X)

(Speech varies from show to show) Dear Twiggy I look at your picture every day I think that you are so cool I love your face I want to stab it

My friends, they all laugh at me They say that you're dead already But I know, someday, you and I will always be I love you, Tomata

(Repeat Chorus 2X, last time add)

Going Steady (Ready Teddy) Going Steady (Ready Steady) Going Steady
---
THIRD WORLD WAR

'ASCENSION DAY' '70

WAITING ON A SIGNAL, COMIN' DOWN THE LINE, 'LOAD YOUR MAGAZINE CLIP, I'LL LOAD MINE,

AND DON'T U KNOW I FEEL PROUD JUST TO SHAKE YOUR HAND, AND DON'T U KNOW I FEEL PROUD JUST TO MAKE A STAND,

WAITING ON THE ROOFTOPS, LOOKING FOR A SIGN, PULL YOUR HAND-GRENADE PIN, I'LL PULL MINE

AND DON'T U KNOW I FEEL PROUD JUST TO SHAKE YOUR HAND, AND DON'T U KNOW I FEEL PROUD JUST TO MAKE A STAND, WHEN THE OLD MAN DIES,

ON ASCENSION DAY WHEN WE RISE !

NOW WHEN WE RISE, POWER TO THE PEOPLE,

WHEN WE RISE, POWER to the poor,

WHEN WE RISE , POWER TO THE WORKERS, WHEN WE RISE POWER TO US ALL

AND DON'T U KNOW I FEEL PROUD JUST TO SHAKE YOUR HAND, AND DON'T U KNOW I FEEL PROUD JUST TO MAKE A STAND, WHEN THE OLD MAN DIES,

ON ASCENSION DAY WHEN WE RISE !

WAITING IN THE SHADOWS, WHEN THE BULLETS WHINE, BLAST YOUR AUTOMATIC, I'LL BE BLASTING MINE

AND DON'T U KNOW I FEEL PROUD JUST TO SHAKE YOUR HAND, AND DON'T U KNOW I FEEL PROUD JUST TO MAKE A STAND, WHEN THE OLD MAN DIES,

ON ASCENSION DAY WHEN WE RISE !

RICHARD HELL and the VIODOIDS

'ANOTHER WORLD' '77

Head wrapped in your hair In a box lined with silk You can't learn to talk and the air is your milk

Erasing my face I want you so bad I want to be you it's futile it's sad

Oh, oh baby Oh, oh baby Oh, oh baby Oh oh oh I could live with you in another world I could live with you in another world I could live with you in another world

Muscle against silk Tears fall from the burn A smell of perfume In a moment you'll turn

In a moment you'll turn Your face will change shape We exchange just one gift: to see like an ape

Oh, oh baby Oh, oh baby Oh, oh baby Oh oh oh I could live with you in another world I could live with you in another world I could live with you in another world

Oh so easy to go drawn in the vacuum At the time I'm in you I'm alone in the back room

Down to the last raw My eyes open wide To collect all the scraps Ten more years and they'll cry

Oh, oh baby Oh, oh baby Oh, oh baby Oh oh oh

I could live with you in another world I could live with you in another world I could live with you in another world
---
from the ESSENE CHURCH site

( LINK ON PAGE 10)

Those readers familiar with the New Testament story in which Jesus miraculously fed 5,000 persons with but a little bread and a few fish, might ask: "Didn't Jesus eat fish?" The answer is: NOT IN THE ORIGINAL, AUTHENTIC NEW TESTAMENT! In the original, unadulterated version of the New Testament (The Gospel of the Holy Twelve), Jesus fed those 5000 persons with but a little BREAD AND GRAPES! The vegetarian teachings of Jesus were removed by merchants of death, persons who earned money from the flesh of animals -- after they forcibly took over the early Essene-Christian church and established a State-run religion.

TODAY, THERE IS MUCH EVIDENCE TO SUPPORT THE WISDOM OF THE VEGETARIAN TEACHINGS OF JESUS.

***********************************************

does it all end here ? no, we have quite a few more pages of reviews and info on punk music,see our links page for many punk links, see page 12 for some rare info on 70s punk bands, see page 19 for reviews underground 70s punk bands,

see page 22 for reviews of new punk bands from china, page 23 for some pre punk bands, also our gateway 3 and 4 has several recent reviews of lost punk music, and look elsewhere on the site cause it's so big even we get lost sometimes in our own creation ! :)....
---
MAGAZINE 'BURST' '78
Once you had this promise on the tip of your tongue but it went without saying it went on too long
all the straws you clutched at have burst into flames and so you smile that way tantalisingly lame
The smart ones understand how your heart bursts like a bottle of champagne your just desserts
the smart ones understand you shouldn't settle for less you're gonna forget yourself in my happiness
Keep your silence to yourself (in my happiness)
you will forget yourself (in my happiness)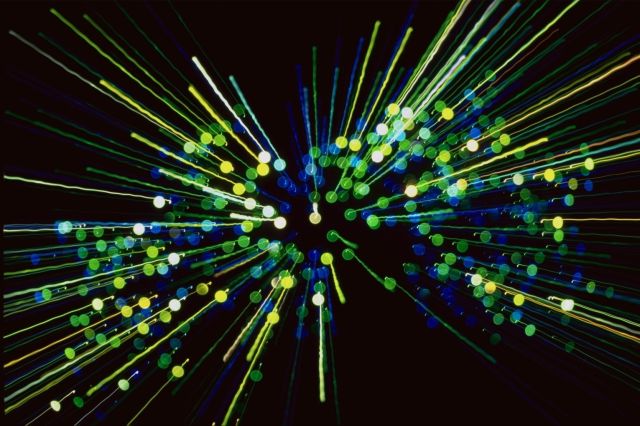 ---
70s invasion home -

https://www.angelfire.com/vt2/70sinvasion/