FireFly Music Video By: TruNeVar
18.7 MB

Music : Boulevard of Broken Dreams

By: Green Day

My idea is to create a video for each episode of FireFly, using clips from only that episode. Since the first episode- "Serenity" is a two part episode, I used both episodes for this vid. There's nothing from the movie "Serenity" in this video. So don't worry about any spoilers if you haven't seen the movie.

This is the first video I made using clips from my own dvds. The quality is much better than the videos I've done before. Also, this is the first I made with a limit on what clips I used. I love the way it came out. So far, this is my favorite FireFly video I've made. Enjoy!

AWARD WINNER!!!!
FireFly is COPYRIGHT Twentieth Century Fox 2002. The videos are made for entertainment purposes only. No infringment on FireFly or the music artist was intended. Sometimes it helps to save the vid before watching it.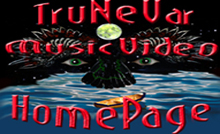 This site is a member of WebRing. To browse visit here.