WELCOME to BLACK KNIGHT KENNELS WITH COLOR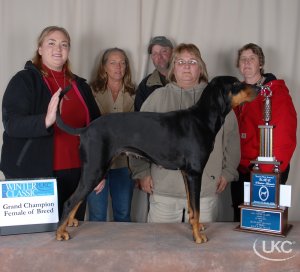 Hi There
Hello and thanks for visiting our website. My name is Debbie Crump and my husband is Nolan Crump. We would like to tell you a little bit about us. We have been in coondogs for about 5 1/2 years and they have brought us so much joy. We want to thank the GOOD LORD for allowing us the privilege of owning some top hounds. We have also got the privilege for our Granddaughter, her mother and lil sis for helping us. Alexa Heiser has been a blessing. She helps us show and hunt our dogs along with her own. We also get a lot of help from her Mother, Tyann and lil sis Kayla. Through owning these hounds they have taken us to many places in the U.S. and we have met some of the most awesome people which have become what we call our hound family.
COME VISIT OUR FRIENDS
CCH,GRCH BLACK KNIGHTS SHADOW SEEKER
BLK KNIGHTS HAWKS SHADY SHADOW
BLK KNIGHTS TREE SLAMMIN JAKE
GRCH BLACK KINGHTS WITCHY LIL ANN
GRCH CODY'S TREEPICKIN BLACK CLOUD
CH BLACK KNIGHTS BALU POWER
BAMBI
REBA
CHERRY CREEK SEMINOLE SQUAW
LIL BIT

Thank you for visiting my page at Angelfire.Please come back and visit again!
Email: d.crump@insightbb.com