SOME THINGS ABOUT 'CARRIE'
DESIGNER DIGS BY JW ANDERSON; AN APPRECIATION OF DONAGGIO'S SCORE BY JIM HEMPHILL; JENNIFER REEDER ON GENRE FILMS ABOUT WOMEN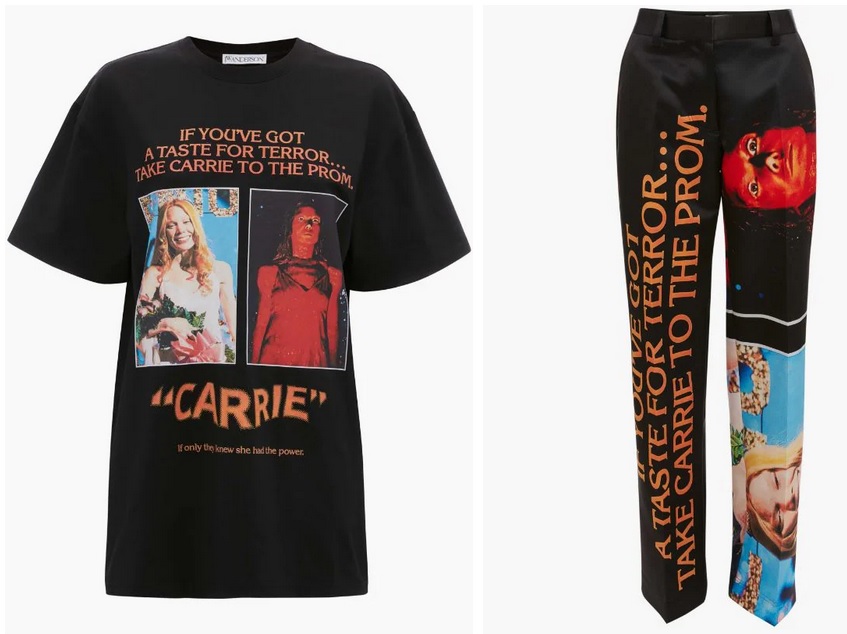 Remember
last month when Dua Lipa walked around Buenos Aires like a tourist wearing her Carrie sweatshirt
? Yesterday the
JW Anderson Carrie Capsule
went live. Here's the writeup from
Hypebeast
:
Jonathan Anderson's eponymous British brand, JW Anderson, doesn't shy away from a bold print or a heavy reference. In recent times, the designer has drawn influence from the South Korean cartoon Run Hany, delivered a Spring/Summer 2023 runway show dispersed with kitsch nods like goldfish swimming in a bag, and has also released his infamous FW22 pigeon clutch. Now, the designer gears up for spooky season as JW Anderson has collaborated with MGM on one of its most notorious horror films, Carrie.

Released in 1976, the Stephen King-adapted film directed by Brian De Palma went on to become a cult classic. With Carrie White — played by Sissy Spacek — as the film's protagonist, it was a film unlike many others of its time as the bullied Miss. White became the unlikely star of the film, using psychic powers at her school prom to release her telekinetic terror.

As for the capsule collection, Anderson spotlights Carrie herself across a number of key womenswear-centric items (although, much of JW Anderson's clothes lean into the genderless realms of fashion). Here, a black shirt sports classic Carrie masthead branding alongside a depiction of a prom tiara, while another graphic shirt shows the moment Carrie is crowned prom queen — moments before she massacres students en masse.

Printed co-ords expand this theme with the help of formal pants, while T-shirts, hoodies and a puffer jacket round off the capsule's RTW, with accessories including the Bumper Moon bag, a baseball cap, and tote bags also making an appearance. Take a look at the Jurgen Teller-shot campaign (staring the model Lily McMenamy) above, and shop the collection online or in JW Anderson's flagship Soho, London store, now.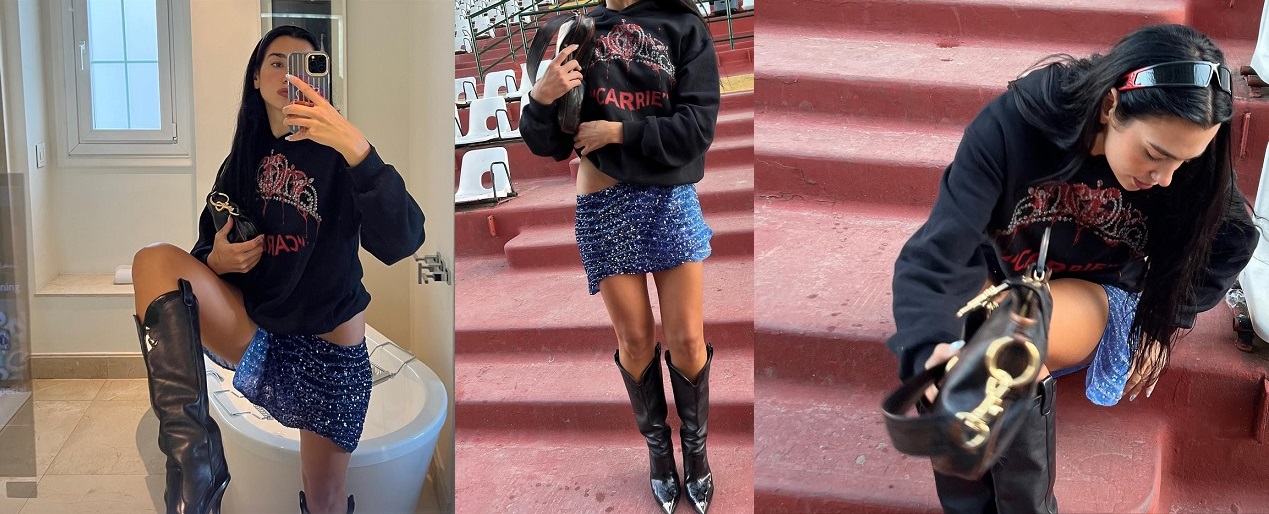 Also yesterday, IndieWire posted an article with the headline, "Spooky Strings and Scary Synths: IndieWire's Favorite Horror Scores." It features a nicely-stated appreciation of Pino Donaggio's score for Carrie by Jim Hemphill:
Brian De Palma worked with one of his heroes, Bernard Herrmann, on "Sisters" and "Obsession," and he planned to have Herrmann score "Carrie" as well. When Herrmann passed away, De Palma was faced with an unusual challenge: How do you find a composer worthy of following in the footsteps of arguably the greatest that ever lived? The director must have been happy with what he found in Italian composer Pino Donaggio, because they would go on to collaborate on many future films, including "Dressed to Kill," "Blow Out," "Body Double," and "Raising Cain." "Carrie" remains one of their greatest triumphs, a film in which Donaggio's lyrical strings and woodwinds seem to be speaking for telekinetic high school outcast Carrie White herself — and in which the stabbing, shrieking strings interrupt her reveries to pave the way for her assaults on her enemies. Donaggio viewed "Carrie" as less of a horror film than a tragedy, and his music evokes almost physically painful feelings in the viewer toward the doomed title character. It also makes the film all the scarier when the horror does kick in, because we've grown to care about Carrie to a degree uncommon for a film of any genre. —JH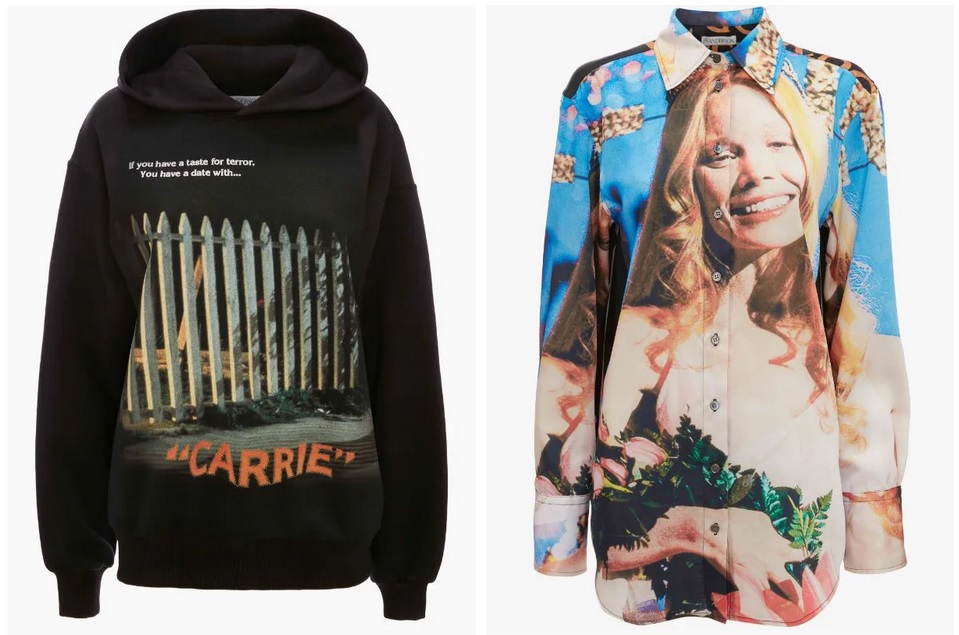 And on a final note, last week, New City Film posted an article by director Jennifer Reeder, with the headline, "Made for Horror: Favorite Genre Films, Led By Women." The article focuses on films directed by women, but at the end, Reeder adds on "Special-mention genre films I love about women but directed by men." --
Carrie (1976), Brian de Palma
This film features the most perfect ending to all films ever made. It's a great example of why the "teen film" is a perfect nest for horror. Sissy Spacek is brilliant as both hero and villain.

Rebecca (1940), Alfred Hitchcock (based on a book by Daphne de Maurier)
A wickedly morose telling of a lady love triangle between a newlywed, her maid and a ghost. I saw this film for the first time when I was very young, and it's been under my skin ever since. It's possibly one of the reasons I am a filmmaker who works in genre.