'A MIRACLE OF MODERN TENTPOLE FILMMAKING'
SCOTT MENDELSON ON DE PALMA'S 'MISSION: IMPOSSIBLE'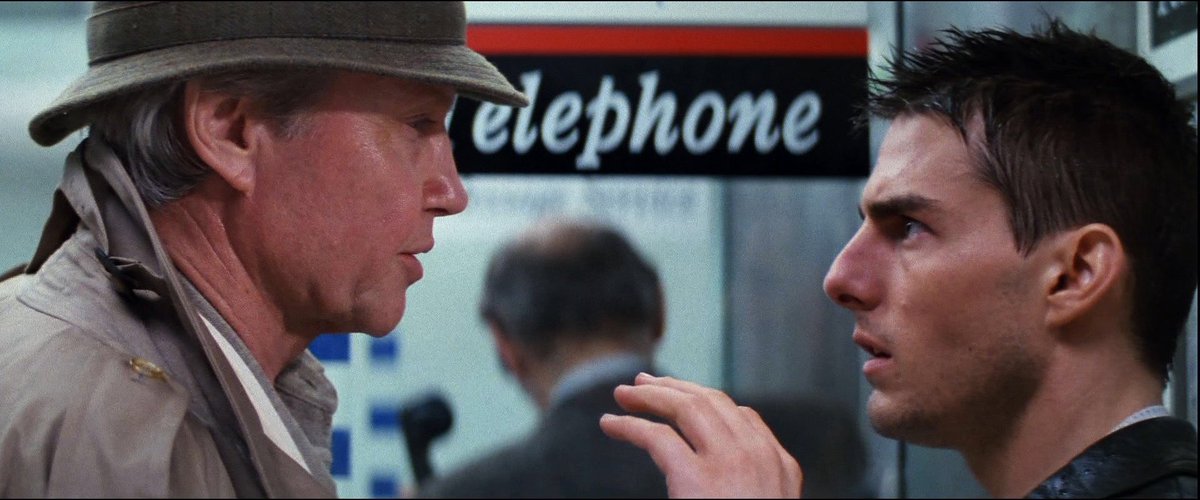 "Had things gone according to plan, today would be the opening night for
No Time to Die
,"
Scott Mendelson stated this past Thursday at Forbes
. "The 25th official James Bond movie was supposed to open in the UK on April 3 and in North America on April 10 (or April 9 at around 7:00 pm counting previews). Alas, MGM and Universal delayed the movie to November due to concerns about the Coronavirus impacting overseas box office."
Mendelson's article carries the headline, "(00)7 James Bond Imitators To Stream Instead Of No Time To Die." Later in the introduction, he explains, "The bad news is that 007 fans now have to wait another seven months for their fix, which is particularly vexing since Spectre opened way back in November of 2015. So, in the name of charity, here is a list of temporary substitutes while you wait. No, these aren't James Bond movies, but they exist in the same sandbox, and in some cases are entirely inspired by the Ian Fleming-penned spy saga (and resultant EON-produced movies). So, without further ado, here are 007 alternatives while you wait to Die Another Day and patiently figure out Another Way to Die. All of these will leave you feeling [like] you're on an All Time High. I'll see myself out. Oh, and I've tried to spread these out a little, in terms of years and decades. I could make this list just from the various spy flicks that debuted in 2015."
Among the list of seven titles, which includes films as diverse as James Cameron's True Lies (1994), Jay Roach and Mike Myers' Austin Powers: International Man of Mystery (1997), and Susanna Fogel's The Spy Who Dumped Me, Mendelson includes Brian De Palma's Mission: Impossible (1996).
While the stunt-filled and action-packed franchise today stands side by side with the 007 franchise (and the Fast & Furious films) as A-level action blockbuster franchises, this first (admitted mega-hit) was indeed a buttoned down and cynical look at the spy craft, with more in common with The Spy Who Came In From the Cold than GoldenEye. Although both Tom Cruise's first Ethan Hunt flick and Pierce Brosnan's first 007 movie are rooted in the cynicism and weariness of lifetime government operatives questioning their purpose at the end of the Cold War. The Brian DePalma film is very much a DePalma film, just as the first five Mission: Impossible films matched the persona of their director (Mission: Impossible II is so John Woo almost spoofing himself). The film earned plaudits in its day for its adult-skewing narrative, its emphasis on suspense over carnage, and its comparatively stripped down narrative. Today, it qualifies as a miracle of modern tentpole filmmaking.