VISIONARY FILMMAKER BRIAN DE PALMA TURNS 80
HAPPY 80th BIRTHDAY TO BRIAN DE PALMA!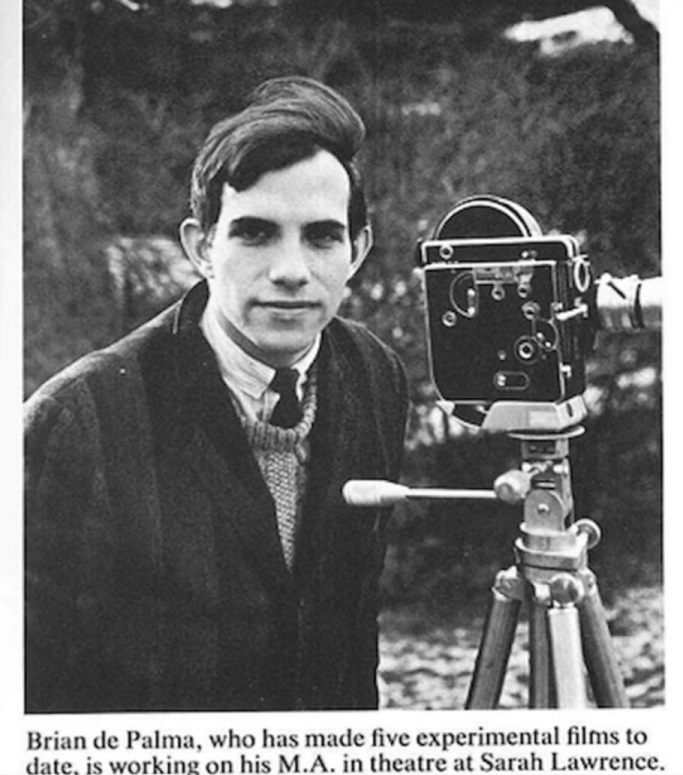 As most of you know, today marks the 80th birthday of
Brian De Palma
.
Piers Marchant
at the
Arkansas Democrat Gazette
just happened to post a high recommendation this morning of the Baumach/Paltrow De Palma documentary (now streaming on Netflix) that sums up his career, with just some of the reasons why we love De Palma's films:
What modern American director: a) Went to Columbia for college to study "math, physics, and Russian"; b) Directed the feature screen debut of one Robert De Niro in 1965; c) Was present immediately after composer extraordinaire Bernard Herrmann, having just completed recording the score for "Taxi Driver," went back to his hotel and promptly died; d) Directed Orson Welles in his first big studio picture, at the tender age of 32; e) Helped cast "Star Wars"; f) Was best buds with fellow burgeoning auteurs Marty Scorsese, Francis Ford Coppola, George Lucas, and Steven Spielberg after arriving in L.A. in the late '60s; and g) Went on to make no fewer than at least a half-dozen (by my unofficial count) truly extraordinary pictures?

Right, well, as you may have already guessed, the correct answer is Brian De Palma, a filmmakers' sort of filmmaker, not just because of his many homages to past masters, including Eisenstein, and, of course, his beloved Hitchcock, but also because he had his own vision and worked very hard to make the movies he wanted to make, usually at the expense of the castigating suits who funded his pictures.

Noah Baumbach and Jake Paltrow's documentary dispenses with all but the essentials: De Palma sits in a chair and methodically works his way through his rather extraordinary career, from his earliest days, making films as part of a workshop at Sarah Lawrence College, to his biggest hits -- including "Carrie," "Dressed to Kill," "Scarface," "The Untouchables," "Mission: Impossible" -- to his worst box office misses -- "The Fury," "Wise Guys," "The Bonfire of the Vanities," "Mission to Mars," among them. Through it all, he's open and honest as to the work he's proud of, and what he sees as a failure, as well as actors with which he worked (loved De Niro, Tom Cruise, Sissy Spacek; detested Cliff Robertson, found Welles stunningly unprofessional). What's more, representing the most venerated and decorated generation of American filmmakers in history -- one, it must be restated, given vastly more studio carte blanche in the early '70s than at any other point in Hollywood's existence -- he speaks of the problems he sees with modern studio films, finds the use of CGI both sort of thrilling, and ultimately bland (correctly pointing out the directors mainly have to pack off the footage and let the effects team figure out what happens in those many, many cliched battle scenes). But he's also almost eerily optimistic, in a way that gives you a better understanding of a director who has produced a kind of schizophrenic filmography of extreme highs and bitter lows. How a man took on massive disappointment, and heavy studio beef, over and over, and keeps picking himself up and coming back to try again.