R.I.P. ROBERT FIORE
CINEMATOGRAPHER ON GREETINGS, DIONYSUS IN '69, TO BRIDGE THIS GAP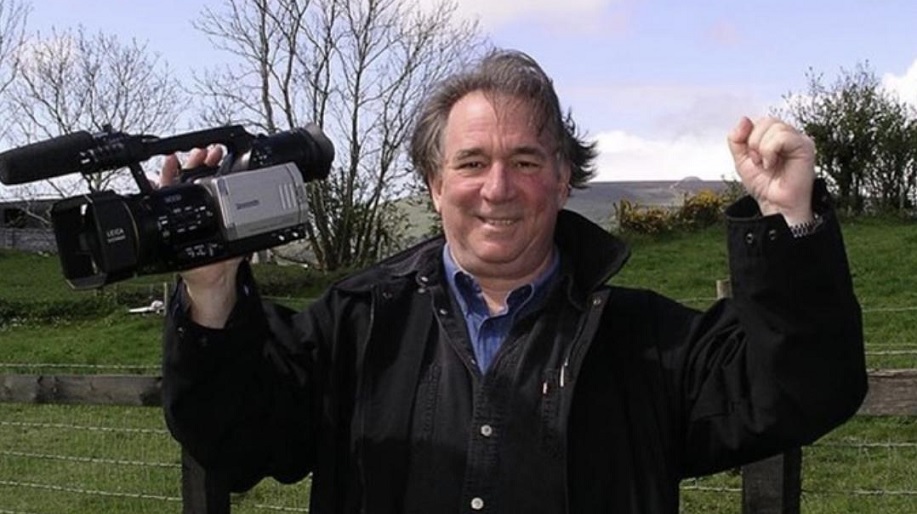 Robert Fiore
has passed away. His daughter,
Jessamyn Fiore
, announced his death on July 14, following a long illness, according to Milestone Films.
Fiore collaborated with Brian De Palma on several films in the 1960s. Along with Bruce Rubin, Fiore did a little of everything in the De Palma camp. He was the sound recordist on Murder A La Mod (a clip from which ended up playing on a TV in a scene from Blow Out years later). Fiore was the cinematographer on Greetings, and shortly after, co-filmed the split-screen documentary of Richard Schechner's Dionysus In '69 with De Palma and Rubin (the latter recorded the film's sound). Fiore was the cinematographer on To Bridge This Gap, a documentary by Ken Burrows and De Palma, which was edited by Rubin.
There was one other project, a lost documentary from earlier in the 1960s that was to be titled Mod. Fiore, De Palma, Rubin, and William Finley had all shot footage in England. It was Finley's idea, circa 1964, a movie about mods and rockers within a then-burgeoning scene in London. In Justin Humphreys' book, Interviews Too Shocking To Print, Rubin explains that Finley's father had died and left him money, which he was going to use to finance the film. "And I was amazed at the audacity of somebody taking money that they had inherited and immediately spending it on making a movie," Rubin tells Humphreys. "But he was so enthralled by what was going on in London - the whole new music scene and he wanted to document it - to get it on film before it went away because this was the moment of birth for that whole [movement]. I mean, The Beatles were just coming out, and The Stones, and everybody - The Animals, Herman's Hermits, on and on."
After arriving in London ("there was a whole group of us," Rubin says in the book), Finley asked if Rubin would go to France with De Palma to pick up a light Eclaire sound camera, mentioning that he also needed another person to work on the film. Rubin had known Fiore from film school, and De Palma had known Fiore, as well. Fiore happened to be on a Fulbright grant in Paris, "and so he agreed to come back from Paris with us to work on the film," says Rubin, adding that they all had "an incredible two days" in Paris before heading back to London, where they worked on the film for two weeks, "through Christmas and New Year's."
Rubin continues in Humphreys' book:
"Bob Fiore and I went to Birmingham, I think... We drove up there and we went to the Beatles' Cavern (The Cavern Club in Liverpool] and there was a group showing there that night called Herman's Hermits. We got permission - I had a card that said I was from ABC News. I don't know how I got it but people thought that's who I was. They made a lot of things available. We went in and I had enough film to shoot one act of the concert. And it was Herman's Hermits, so I got the camera and Bob Fiore was my sound man at that point. I shot this amazing, exciting number using every element of the zoom lens. It was really very, early '60s exciting experimental cinema. I really shot a great roll of film of Herman's Hermits.

"And then, right after it was done, and we were out of film, the announcer onstage says, 'And, now, everybody - here's Herman!' I had shot the whole backup group without their leader, so I had wasted every bit of film of some of the most brilliant filmmaking of all-time.

"We were very ragtag as a group and we did what we could do. We did shoot some stuff of a group called The Who in a room in a hotel but nobody had ever heard of them, really, but people were saying, 'This is going to be a big group.' It was a small hotel performing area in a restaurant, like. I did shoot some of their performance."
Much of the film shot in England was impounded by Customs agents at the airport. Finley did not want to pay Customs taxes, so they had tried, unsuccessfully, to pass the rolls of film off as bits of tourist footage shot by each individual. On top of all that, the agents ran the film rolls through x-rays, likely destroying much of the images. Rubin, who was paid by Finley to transcribe the sound tapes they all recorded, says that Finley did manage to get some of the film back at some point, but doesn't know much more than that.
Mod
remains, for now, a lost film.
Fiore went on to work with the Maysles brothers as a camera operator on Gimme Shelter (1970), and was a cinematographer on a key Vietnam documentary, Winter Soldier (1972), in which former U.S. soldiers testify in Detroit about their experiences in Vietnam. Fiore was a co-director and cinematographer on Pumping Iron (1977), the doc that made a star of Arnold Schwarzenegger, and he was a camera operator on Robert Townshend's Eddie Murphy: Raw (1987) and Al Pacino's Looking For Richard (1996).
Milestone Films shared some words from Fiore's daughter, Jessamyn: "My father was a really good man. That description may seem overly simplistic but I think we can all agree that actually, at this moment, being a good man is a great accomplishment. He was incredibly generous; he had a talent for making people feel at ease and welcome. This was the skill that made him such a great documentary cinematographer — putting people at ease in front of the camera — but also made him a great friend, a trusted confident, and a wonderful father.… He was a modest man, but also very proud of the films he made, proud of their endurance and continued relevance, knowing they could be experienced long after he was gone."