Film Fest Items of Interest
KOEPP & HOLLAND AT TORONTO, HURT LOCKER IN VENICE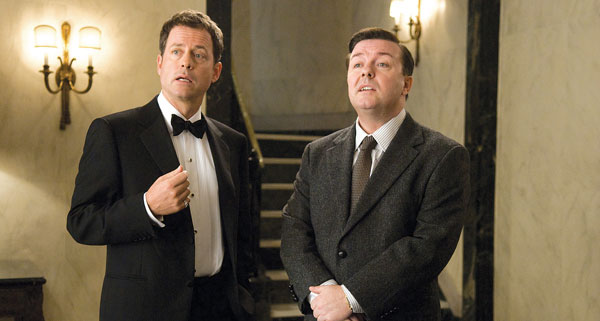 David Koepp
's latest film as director,
Ghost Town
, will premiere at the
Toronto International Film Festival
tomorrow. While the new film, which Koepp cowrote with
John Camps
, shares certain supernatural themes with Koepp's previous directorial outings, this one is a comedy that stars
Ricky Gervais
,
Greg Kinnear
, and
Téa Leoni
.
Also premiering at the Toronto fest this weekend will be two new films featuring Brian De Palma's step daughter, Willa Holland. Holland stars alongside Colin Firth and Catherine Keener in Michael Winterbottom's Genova, and also stars with Susan Sarandon in John Stockwell's Middle Of Nowhere. Holland will also appear on TV's Gossip Girl this fall.
Kathryn Bigelow's The Hurt Locker will also appear at Toronto, but it makes its world premiere today at Venice. At the Venice press conference today, according to Variety, Bigelow said of the film, "My interest was to give this conflict a human face, and to enable the audience to actually experience what a soldier experiences, based on personal observation from the battlefield." Screenwriter Marc Boal described the film as "primarily observational, as opposed to polemical." Boal added, "It's almost a dirty little secret of war that, as horrible as it is, there are some men who through the intensity of the experience come to find it alluring."