F. MURRAY ABRAHAM ON BEING BETWEEN SCARFACE & AMADEUS
"BY THE WAY, BRIAN DE PALMA WAS TERRIFIC TO WORK FOR"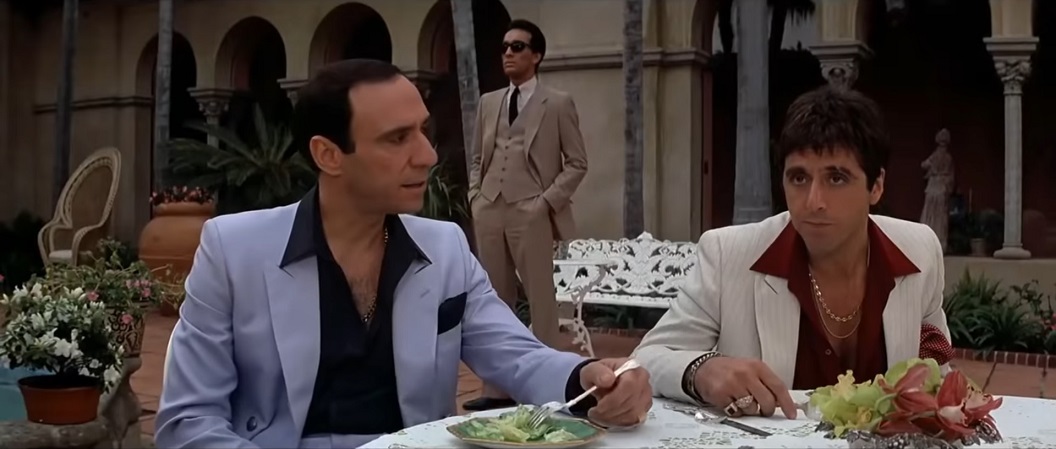 GQ's Gabriella Paiella
asks
F. Murray Abraham
about
Scarface
and
Amadeus
:
I want to go back to your breakout role in Amadeus. You were also filming Scarface at the same time. What are your memories of having to shift between the two?

I'd film in Prague, get on a plane and go to Hollywood, film a little in Hollywood, go back to Prague. The plane trip was lengthy. It gave me time to adjust to the next thing I was going to do. Scarface became a vacation from Amadeus and, in reverse, Amadeus became a break from Scarface. Because the two characters were so completely different, it wasn't difficult to perform the two characters distinctly. If they had been closer together, that might have been a problem.

In fact, it was very romantic. It was movie making! The old glamorous stuff. It was every actor's dream.

I know that Al Pacino also wanted the role of Salieri.

Well, everybody did. Everybody.

Did he ever bring that up to you?

When I was on the set of Scarface, we were preparing. By the way, Brian De Palma was terrific to work for. I'm only going to talk about the directors I liked. Brian De Palma is one of them. Otherwise, I don't have much regard for them.

When I was on the set, the second or third day of the rehearsal, I got news that they had decided to give me the part of Salieri. When the word spread, everybody was pretty nice about it. Pacino came over and he said, "Congratulations. Don't try to carry the whole film by yourself. Just do the work." It's very good advice from a man who wanted the part.

Are you two still in touch?

Oh, yeah. We run into each other from time to time. We function in different circles. He's in the multimillion dollar pictures and I'm in the almost-million dollar pictures. But he's devoted to the theater, and so am I.