COSTUME DESIGNER PICKS TOP 10 PARTY SCENES
MEL OTTENBERG - "THE CLUB SCENE IN BODY DOUBLE IS ANOTHER MIND-BLOWER"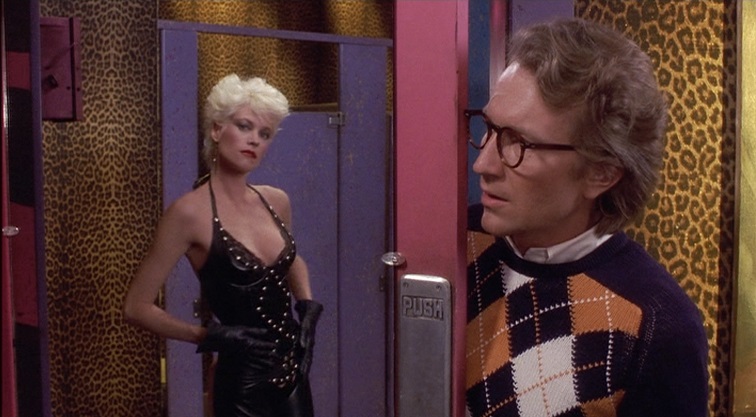 "Welcome to Club Mel," begins the description for the Club Mel column at Interview Magazine, "a weekly ode to vampire kisses, candy flipping, and all things going out. Remember leaving the house past 10pm? Our Creative Director Mel Ottenberg does. This week: Mel brings the party inside with his list of the top ten party scenes in modern cinema to watch right now. Behold, the bygone days of boogie nights."
At number 6 on Ottenberg' list is Brian De Palma's Body Double:
The club scene in Body Double is another mind blower that I'll continue to watch all the time forever. And this one is directed by Brian De Palma! And stars Melanie Griffith as adult film star Holly Body! And features "Relax" by Frankie Goes To Hollywood in a club scene within a porn scene within the movie! It's a lot to take in, and it's all perfect. Remember one-night-stands when you met people out in the clubs? Remember THAT? This scene is giving that to you, and then some. I love you Melanie Griffith!