EXPLORING GREENWICH VILLAGE WITH CARLITO
'CARLITO'S WAY' & 'REAR WINDOW' INCLUDED ON 'EPIC GREENWICH VILLAGE WATCH-LIST'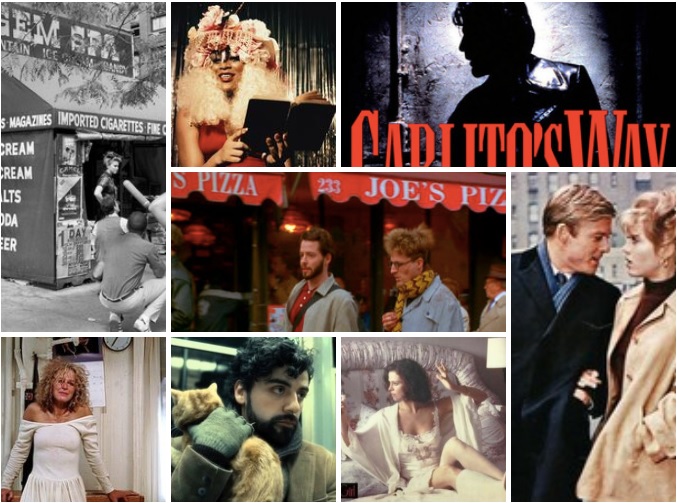 Yesterday,
Ariel Kates
at the
Greenwich Village Society For Historic Preservation
posted their "Epic Greenwich Village Watch-List." The list includes
Brian De Palma
's
Carlito's Way
,
Alfred Hitchcock
's
Rear Window
, which are both on HULU right now, apparently. "It's time to dive into our beloved neighborhoods of Greenwich Village, the East Village, and NoHo as they're seen through the movie camera lens," Kates states in the introduction. "Presented in no apparent order, this list is full of Village locations, Villagers behind and in front of the camera, romance, action, drama, intrigue, and all the things to keep us occupied when we're looking for something to watch.
Here's the entry for Carlito's Way:
Carlito's Way – 17 Gay Street, Greenwich Village (Hulu)

Ten years after they made "Scarface," Al Pacino and director Brian De Palma returned with "Carlito's Way," another large-canvas portrait of a professional criminal. Carlito Brigante is older and wiser, and for a time seems to be luckier… you'll have to watch it to find out what happens to him and his luck, but *spoiler alert* our hero Pacino is arrested on Gay Street. He also watches a dance at the Joffrey Ballet Theater, and explores other sites in the Village and beyond.
And the entry for
Rear Window
:
Rear Window – Christopher Street and Hudson Street (Hulu)

It's not often that a building plays a starring role in a major motion picture. But in Alfred Hitchcock's Rear Window, which premiered on August 1, 1954, that is exactly the case. Most people know that Hitchcock set the film in Greenwich Village, but did you know that the location he used as a reference for the setting actually exists? The multi-dwelling apartment building and complex of next-door buildings that share a common courtyard at the corner of Christopher Street and Hudson Street is the object of Jimmy Stewart's obsession and where the murder in the lauded Hitchcock film takes place.