LARA PARKER - BATHTUB SCENE WAS CUT FROM 'HI, MOM!'
"I WAS VERY NAIVE AND NOT VERY COURAGEOUS"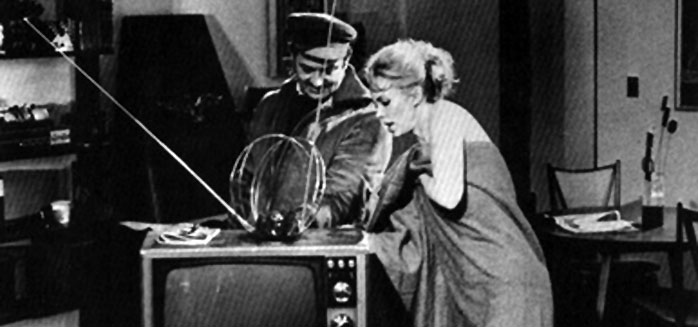 In 2016,
Lara Parker
spoke a little bit
about working on
Hi, Mom!
to
Den Of Geek's Tony Sokol
. Yet somehow, until now, I missed
this Collinsport Historical Society article
from three years earlier, in 2013. In this interview, Parker had talked about a bathtub scene that De Palma asked her to improvise. Parker was used to having lines to read and wasn't really into it, and the scene ended up being cut from the film. Here's the bit from the Collinsport article:
(Director Brian De Palma) ended up not liking me. I was very naive and not very courageous. There was a scene in a bathtub, which was cut out of the movie, where he wanted me to be nude. I didn't want to do it. It was all improvised. He wanted me to improvise sexual fantasies ... in a bathtub … with bubbles … in the nude. It seems strange today, because actresses will do anything to get successful. But I was way too shy and way too inexperienced to come up to his standards. I couldn't do it.

He was a brand new director. He was treading water, too. He asked us to improvise these scenes, 'You guys just talk,' which is hard to do when you've been learning lines for however long I'd been acting. I didn't know how to do it.
In the 2016 Den of Geek interview, Parker mentions that her own children appear in
Hi, Mom!
Just before delving into the De Palma film, Sokol asks Parker whether she sees her character on the TV series
Dark Shadows
as a kind of historic symbol of Women's Lib:
I've been asked that so many times because the women's movement had begun. Looking back historically, Angelique was one of the earliest strong women characters portrayed on television. She was really the first "Bitch Witch" that became so popular later. But at the time I wasn't aware of being any kind of social figure. I just felt that I had a good part and I was happy to have a job and go to work and be an actress. It's a gift. But I certainly didn't see myself in the larger sense of being any kind of a social influence.

I think it's rare to pick up on that in the moment. I think only looking back I see that I was actually fortunate to be, in a small sense, one of the movers and shakers in the women's movement.

I see you as more than that. I happen to be a big Brian De Palma fan and you were also part of the New York City independent film revolution. At the time, were you aware of how different Hi Mom! was from the Hollywood machine?

Well again, no. Brian De Palma cast me and they actually put in my two children. He was doing improvised theater. We were improvising on film, without lines, without a character to play. It was a whole different thing and I actually was not very good at it. But, yeah, I was aware that there was an experimental film movement, very much so, yes. It was actually very politically focused.

Hi Mom! has some kind of show [in] it called Be Black Baby where the people were all dressed up in black face. I was very young and I wasn't really very aware of what Brian De Palma was trying to do. He was young too. He was experimenting but he went on to do some wonderful films.