Christmas 2001
Will this be the last Biology Department Christmas Party at Hawes Hall?
Voracious feeders emerge

More feeders.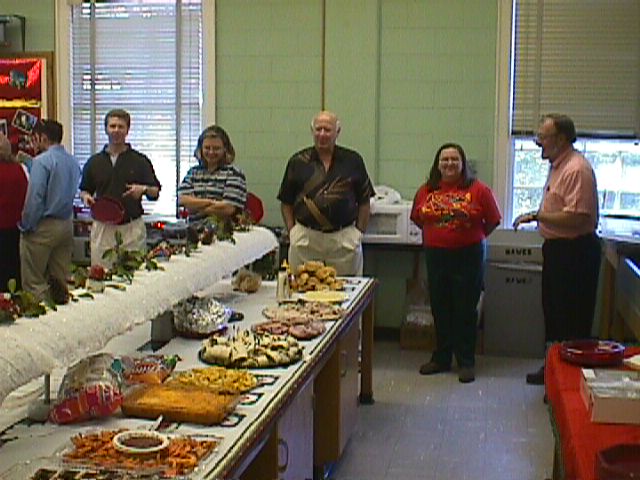 Instructors wait for the feeding frenzy to subside.
The Psychology Department Observes and Wonders if there will be any dessert left!

Over 120 years of experience watch knowingly.
Why can't we do this every week?