William Thomas Sherman
BOOK SHOP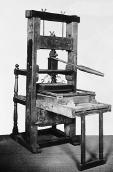 "No nation ancient or modern ever lost the liberty of freely speaking, writing, or publishing their sentiments, but forthwith lost their liberty in general and became slaves."
~ John Peter Zenger (1697-1746)
==================================================
* At present only orders using Pay Pal are accepted.
* Shipping automatically included with price. Sorry no shipping discount on volume purchases at present.
* Overseas buyers please contact me before ordering.
* Prices may in future be subject to change.
* Domestic purchasers allow up to 4 to 6 weeks for delivery.

* Each book is signed unless you request otherwise.
* Hardbound editions are made of quality handbinding, with the text printed on durable #60 lb. paper.
* Softbound edition have front and back cardboard cover stock and are comb bound.
==================================================
Calendar and Record of the Revolutionary War in the South:1780-1781 (hardbound)
ISBN: 0-9787684-0-X
price: $150.00

Calendar and Record of the Revolutionary War in the South:1780-1781 (softbound)
ISBN: 0-9787684-5-0
price: $100.00

==================================================
Mabel Normand: A Source Book to Her Life and Films, 5th edition (hardbound)
ISBN: 0-9787684-2-6
price: $145.00

Mabel Normand: A Source Book to Her Life and Films, 5th edition (softbound)
ISBN: 0-9787684-6-9
price: $95.00

==================================================
Peithology; Christ and Truth; and A New Treatise on Hell (hardbound)
ISBN: 0-9787684-1-8
price: $85.00

Peithology; Christ and Truth; and A New Treatise on Hell (softbound)
price: $45.00

==================================================
Poems by William Thomas Sherman (hardbound)
ISBN: 0-9787684-4-2
price: $80.00

Poems by William Thomas Sherman (softbound)
price: $35.00

==================================================
Visits of the Forgotten; The Escape; and The Ghost of the Traitor (hardbound)
ISBN: 0-9787684-3-4
price: $70.00

Visits of the Forgotten; The Escape; and The Ghost of the Traitor (softbound)
price: $35.00

==================================================
VIEW CART or CHECK OUT
Return to Mabel Normand Home Page