By providing links to other sites, EX RAAF ATC MEMBERS does not guarantee, approve or endorse the information or products available at these sites, nor does a link indicate any association with or endorsement by the linked site to EX RAAF ATC MEMBERS
Ex RAAF ATC Members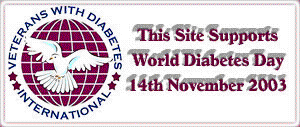 This is a picture of the patch worn on our flying jackets, the unnoficial flying jackets that is!!!
SQUADRON STAND AT
E A S E!!!!!!!
I have created this page cause lets face it it would be outstanding to see old faces and read up on a couple of past anecdotes to get the mind drifting back to those years we all thought we were the AIR TACTICAL COMMANDOES. Please email me pics and stories so that I may begin to add to the pages currently on file. Looking forward to hearing from you guys in the future. Who am I??? Have a recon. and find out .
SQUADRON DISMISS!!!!!!

Previous 5 Sites | Previous | Next
Next 5 Sites | Random Site | List Sites
P.S:PLEASE BE PATIENT AS SOME PAGES DO TAKE TIME TO LOAD