Salisbury Spiritual Meditation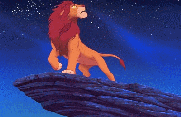 Cast aside those Demons of Distraction!
NEVER A CHARGE...ALWAYS FREE!
Salisbury Spiritual Meditation Activities
now forming, call for next official and unofficial gathering, there is always somebody in our group practicing skills somewhere in the area
Meeting times vary
Sacred Silence guided meditation available for those interested
Feature Skill this month; dropping pulse rate through altered states of consciousness
Need info? Contact Chi @ 410.749.4942 or email, leave a message and we'll be sure and get back with you.
Directions to meeting point: Varies, call for details
WHAT DO WE DO? We get together to practice meditation skills with respect and appreciation for the natural world. Have a particular skill you want to practice? Let us know and we will work it into one of our gathering sessions
BEGINNERS ALWAYS WELCOME. Main focus is on teaching you how to teach yourself to enter altered states of consciousness.
Tracker Club Links
Angelfire - Easiest Free Home Pages
WhoWhere? - The Best Communications Guide on the Web
DigitSmith, Inc. - Embroidery Digitizing & Custom Embroidery Services
Matt's Script Archive - Awesome Web Server Scripts
Tom Brown's OFFICIAL Tracker school homepage
Tom Brown's UNOFFICIAL Tracker school homepage
related links to Tom Brown Jr.
Andrew Koransky National Tracker club focalizer

Email: pazio@rocketmail.com