* 70's invasion page 26 : Glam girls of the 70s , section 2 *
updated as april 2016

:)
LYNSEY de PAUL, and STEPHANIE deSYKES were friendly rivals, both made GREAT music, see page 4

latest reviews ;

KUNY......70s pre-punk glam girl....

Band of Angels....( Neil Merryweather's girls )

GLAMOUR PUSS from '76

DIANA DEMON......circa '74....

GILLY MASON BAND.....circa '74 tambien...

SANDY POWERS - uk sci-fi glam girl wonder, '74

ASIAN GLAM GIRLS of the 70s section made below includes ~ BIG SECRET,

and MRS. GWEN WELLES ! :)

and be sure to checkout our downloads section 8 for some far out rare mid 70s videos of CELIA YANCEY and KRISTINE SPARKLE, if you'd like to listen while you read some reviews here then see this link

https://www.angelfire.com/vt2/70sinvasion/downloads8.html

you have reached the second glam girls section of the 70s invasion, the first can be viewed on page 4, under the title ' Glitter Girls '............these girls excelled in rock and pop music.....basically here we will bring hard to find info on 70's girls who are allready reviewed on the site, as well as reviews and/or info of others not anywhere else on the site.....
---
article on the girl band sensation -
THUNDERTHIGHS
Musical Express. It appeared on May 18th 1974.Citations from the article:- Karen Freeman is the ultimate in fat Ladies with an enormous laugh....Dari Lallou is a more controlled American who found her way to London via San Francisco and a bit part in Satyricon. Casey Synge is cooler again, an English lady, once a singer with Gringo.....
They claim they got the name from a man who visited a clothes shop in SF where Dari Lallou worked - he asked for jeans for thunderthighs (the gent in question was an American footballer). Originally a US based group, and including fourth member
Jacki Hardin
, they moved to London and worked with Dana Gillespie and Pilot before being involved in Transformer (they found the text to Walk on the Wild Side so funny that they couldn't stop laughing).
( see reviews of THUNDERTHIGHS on page 4; 3 singles and 3 b sides, 2 45 sleeves are in our gateway 1 )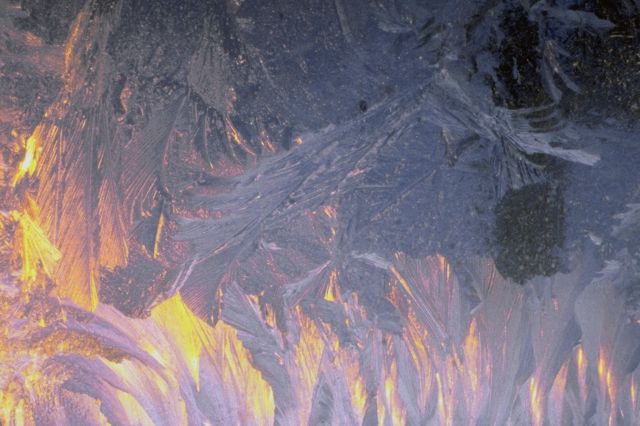 in Sept of 2004 we found then wrote and received a few small letters from THUNDERTHIGHS member CASEY SYNGE, she now has a professional career, and was nice to tell us the following ;
No we did not record an LP. How very unusual for you to have a copy of 'Stand up and cheer' our final single produced by H B Barnum for EMI, as I understood it was never pressed in any capacity for the marketplace. 'Lady in Question' was written by ThunderThighs,the only one of our own songs we were given the opportunity to release (as a B side). I am in contact still with Dari Lalou (We have a song writing publishing company called 'Sing & Win Music') Karen Friedman died in 1991 and I have lost track of Jackie Hardin ( who was a member of the group briefly before any of the group's recording career).
Casey Synge

comment sent in by CASEY SYNGE in sept '04......in reference to us asking her about the 'CENTRAL PARK ARREST' 45 sleeve we have posted on our Thunderthighs gallery in our Gateway....
I didn't scroll down the page enough past the picture of Lyndsay de Paul, but I have now, and found this very funny picture of Thunder Thighs. We are from left to right , Casey, Karen and Dari. This image was never meant for publication at all, or not to our approval, it just us larking around at the end of a photo session. The single 'Central Park arrest' was written especially for us by Lyndsay de Paul.
In may of '05 we found a dutch label who are selling lost Thunderthighs tracks thru their lable BRMusic
( 70s inv. mgmt. )
hi casey, i found some songs thru a dutch label who claim these are lost thunderthighs tracks, i thought you said you guys only released 6 songs ? thanx
( Casey )
We only released 3 singles but recorded many more songs including some we had written ourselves . I too am curious as to what these 'lost'tracks might be.
( well folks here is the url, you can also get there thru our links page 4 )
http://www.brmusictwo.com/masters/list.html
in '09 we added a video of Thunderthighs to our downloads 6 page, it's maybe the 5th selection or so filmed in wales....
---
---
KRISTINE SPARKLE

here is a partial discography and info sent to us on this pretty girl who sang some glitter rock, and pop tunes in the mid 70's ( see page 4 for reviews ) "Highway Song/In his Kiss" Decca F13544

"Gone but not forgotten/Street Corner Lady" DeccaF13557 Kristine was a former member of Family Dogg (as Christine Holmes) with Steve Rowland (who produced Central Park Arrest and Dracula'sDaughter).

Other singles include: "Hokey Cokey/Baby, I Love You" Decca 13485 ( this one is reviewed on page 21)

"Eight days a week" Decca F 13515"You're My Honey" PX 113

"For The First Time" PX 213 (Brian Keith and KristineSparkle)

"Late Night Movies" PX 221 "Pussycat Tiger" PX 229 "Photo Album" PX 241

As Christine Holmes she released the following singles: "Goodbye, Boys, Goodbye/Is It Love?" Mercury 831 "I Am/Ain't It Funny" Decca F13389 "Oh My Joe" Buddah 316

"The Drum" Polydor 2058117 "This Is My Prayer/My Dream" Mercury 813

anyone know anymore ?

in the late 60's she was in a band called FAMILY DOGG, they had 2 lp's, and a hit called '' way of life '
---
DEBRA CLINGER

DEBRA CLINGER made some GREAT music similiar to the artists above, she began her career singing with her sisters in the CLINGERS, they had a great 45 produced by KIM FOWLEY 'GONNA HAVE A GOOD TIME' which was actually a cover of the EASYBEATS, she surfaced again in the early 70s in the ROCKFLOWERS who had 2 fantastic lps ( see our reviews on page 18 ), and again in KAPTAIN KOOL and the KONGS as SUPERCHICK whose tv appearances singing glitter rock for kids was much better than what eventually surfaced on their lp in '78, see page 5 for reviews of the band, and our gallery on our 'gateway 1' for more info.....
---
excert from 'A SECOND TOUCH' by KENNETH MILLER , p. 43

' The next night it 'just happened', I was also cross during dinner. Again in my prayers I said, 'Dear Lord forgive me for being cross at dinner again tonight and help me not to be fussy again. I really don' t want to be that way. Please help me to try not to be. ' There was the same silence. Then with eyes clinched shut my little girl said God please forgive me for teetering out in the backyard under the big tree last summer.' I almost laughed and cried at the same time. This was real confession at a five year old level ( of a behavior which is against the rules at our house ).

I saw that from Christ's perspective, one does not teach people to pray; he prays with them out of his own life as Christ did ( See Luke 11:1 f. ) . They learn by example. :)
NOOOSHA FOX on a french 45 of FOX's first single of '74, they made 3 Stunning lps ! see page 4
---
src="http://gallery.angelfire.com/clipart/Animal_Kingdom/Birds/G0460121.GIF" width="192" height="182" alt="img" />
ASIAN GLAM SCENE
well this section may be larger than one would think, we decided to make it in 2008, back in the 70s there were quite a few though at the time they didn't neccessarily call themselves 'Glam', sometimes or not style didn't render such a tag, sometimes musically people just aspired to this sound naturally, some got the label just because of the way they dressed....so these girls came from Japan, China, Korea, The Philipines, Vietnam, and other countries in Asia, some below had uk or us production, while others were prodcued in their own country, let's begin with
SADISTIC MIKA BAND
from Japan this band featured the lovely singer MIKA KATOH, and not only did they release some superb lps of japanese rock beginning in '73, by ' 75 they had a famous world tour with ROXY MUSIC, see our JAPANESE Music section in our Gateway 1 which is in galleries 11 - 15 at this link here for reviews of the SADISTIC MIKA BAND ~
https://www.angelfire.com/rebellion/70sinvasion/70sgateway.html
FANNY
the MILLINGTON sisters JEAN and JUNE were from the Phillipnes, see our page 4 in our first Glam Girls section for this info on FANNY whom can also be called the FIRST female rock band of the 70s....
BIG SECRET
' KING KONG / IT's ON MY MIND ' - ' 74/' 75
BIG SECRET sure developed a GREAT sound here, classify under - sUPER 70s pLASTIC - , with elec. guitar, and big plastic keyboard notes, and a riff stolen from T.REX, nonetheless ENRY and JULY had some Excellent vocals and they look pretty nice on the cover ......' KEEP THE FIRE BURNIN', KEEP THE WHEELS A TURNIN' , WE CAN TURN YOU ALL THE TIME, WHATS ON YOUR MIND, TURN BACK YOUR MIND, WHATS ON MY MIND, TURN BACK YOUR LINE ONCE YOU GOT IT GOING, TEENAGE ROCK-n-ROLLIN'.......'......this single is outtasite and this is the b-side review which is better than the a side 'KING KONG' which is an enjoyable rocker, JACKI BARRON also does a version ( see below )
well we came accross another single from these girls circa '73 thanks to the crazee kids website, it is called 'RIDE CAPTAIN RIDE/DESERT TRAIN' and the girls enry and july are looking hot in their short white dresses and silver go-go boots, the other side of the picture sleeve shows them in their bellbottoms, see this link to see their photo and hear the song which is NOT a cover of the Blues Image, ( soon we'll review this song here )
we have 2 galleries on BIG SECRET in our gateways 6 and 7 probably and more of ENRY DAVID who sometimes went under the name EN DAVY and released a few singles under this name and also released one with her sister MYRNA, they were both actually members of the LES HUMPHRIES singers who were a large group of pop singers who ang together in the early - mid 70s somewhat reflective of the music of say GODSPELL, sometimes the L.H. Singers released songs also of a spiritual nature, see this link for some great photos on ENRY
http://www5a.biglobe.ne.jp/~miz/lhs/MEMBERS/enry.html
you can hear 'It's on My Mind' by BIG SECRET at PURE POP BLOG, and check out also the Crazee Kids site at this link -
http://crazeekids-music.blogspot.com/search/label/Big%20Secret
CARMEN MAKI
beginning to release music in her native Japan, her song 'HANNOU' from '69 is way, way out there, see went on to play with BLUES PROJECT a japanese band and later OZ in the 70s, in '74 she released at leaset one glam single in english that we know of, see the bottom of our gateway 6 for a photo, see the link above for our Japanese section for a page on Mrs. Maki, and pretty she is :)....
SAMPAGUITA
from the Philipines ! sure glam was everywhere even in the far east, see the link below for a photo and record info on this RARE release which is in our gateway 4 -
https://www.angelfire.com/al4/jook/Gisela.html
MIEKO KAJI
on page 18 we have a small review for her from the 60s, later in the early 70s this beautiful girl developed an acting career of which STRAY CATS ROCK ( 1970 ) is a highly sought after film amongst others, she also had some unique music of which you can find a rare early or mid 70s lp photo of in our gateway somewhere, maybe gateway 2 or 3....here is a site on MEIKO....
http://community.livejournal.com/meikokaji/
well we'll try and bring more asian gals here for more info on an earlier scene see our Japanese Beat Girls page, page 18 accessible from our homepage.......
- HAIKU -
hmmm a deja vu... it happens when they change things whirlybird go boom
:)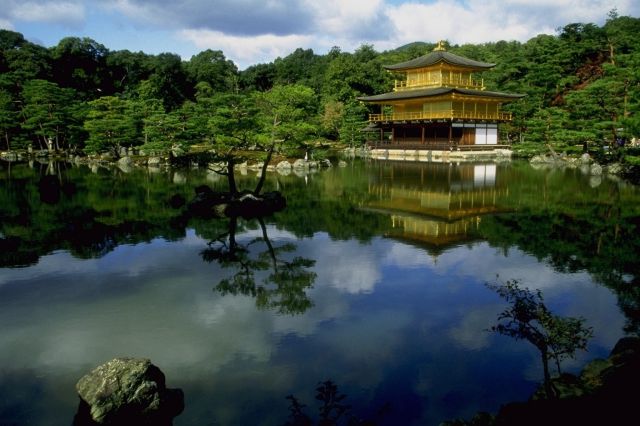 ---
The rest of the gals here are mostly of the u.k., few u.s. and elsewhere from europe as stated......and not in any particular order....

KUNY

KUNY

who you ask, KUNY was a pre-punk / glam girl with a blond crew cut and a cute smile on her single release of '73, this is a real treasure find if you ever come accross it, produced by RICHARD de BOIS who produced LEMMING the dutch glam rock act, who also did some horror glam rock...... ( see our gateway 1 for in-depth reviews on that band )....on the a-side ' I CAN SEE THE CHANGES ' the band plays tight like JOOK, definite pre-punk and she sings really swell........ AS YOU SIT ON DOWN AND YOU STICK UP FROM YOUR CIGARRETTE, BUT YOU CAN'T COME AROUND CAUSE ( ? ) GOT TO SIT DOWN CAUSE YOU JUST CAN'T FOCUS, BUT THE KID AROUND THE BLOCK.....'....the b-side 'hangover blues' is more straight ahead rock than the a-side with a rockabilly tinge.....lyrics and more info to come, check out our latest gateway for a RARE photo....

YANCEY

YANCEY was CELIA YANCEY who released a gem of an lp in ' 76 and then maybe dissappeared or who knows where she went really ?.........music ranges from glam rock - disco rock - funk, the song ' MAKIN' MUSIC FOR MONEY' is cool funky glam, with gutsy vocals alongside the lines of SUZI QUATRO, and she looks really hot on the lp and 45 cover, and she wins our

~ 70s invasion Award ~

for trashiest perfromance by a female glam artist ( prior to punk rock of course ) and we mean this sincerly in a good way :) see this rare clip to see what we mean

https://www.youtube.com/watch?v=lR1Gca6Ve9c

here are the complete lyrics for this song.......

' I woke up this morning I was tired as I could be I think I was counting my money When I should have been counting my sheep. My agent he just called me And he told me what I should be That I should make my music for money Instead of makincl my music for me. I said I know that this may sound funny But money don't mean nothin' to me I'm gonna make my music for money I'm gonna make my music for me. He said the people buy the love song Rock'n'roll but not too long. He said Girl you've got to be commercial If you want to turn the people on I said turning on the people Now that's a beautiful place to be But if I spend my time making them up a rhyme Who's gonna turn on me? I know that this may sound funny . . . I said I know that this may sound funny . . . I know that this may sound funny . . .'

YANCEY lp tracklisting ~

1 Makin' Music For The Money ( 3:11) , 2 Sha, La, La, La, La, La (I Guess It Was Meant To Be) (3:16),3 Honey Bee (Huh, Huh, Huh, Huh. Huh) (7:13), 4 Race Horse (3:04)

B: 5 Southern Lady (3:08), 6 Wake Me Up Before You Leave ( 3:13 ),7 If Love Is For The Asking (3:29),8 Roll Um Easy (2:55), 9 Fallen Angel (3:10)....

'Honey Bee' is the b side for the single 'Makin' music for money'......the lp came out on the JANUS label....see our gateway 5 for a gallery with RARE photos of CELIA YANCEY, and see this link for a sample and more info -

http://cgi.ebay.at/Celia-Yancey-Funky-Debut-LP-1976-Bellaphon-listen_W0QQitemZ290102152282QQcategoryZ26720QQcmdZViewItem

CAROL and the BOSTON GARDEN

long forgotten and sounds like it too, but WHAT a song ! 'SUZUKI ' 75' is a song available to download at the Crazee Kids website, perhaps the flip is called 'ONE WAY STREET' or is that maybe a whole lp ?? SUZI - Q-type drums paired with GLITTER band-like synth, Carol shrieks like Suzi too and the band sings in a kind of bizzarre hypnotic vocal take while LSD-induced synths fire away, EXCELLENT !....this song is way out there in the land of junkshop glam rock the way EDWINA BIGLET and other obscure girl glamsters are......' IS IT A TIME TO BE ?, A TIME TO BEGIN AGAIN, IT IS A TIME TO BE SHUFFLING '.....( more lyric translations to come, stay tuned )

SLACK ALICE

' MOTORCYCLE DREAM ' ' 74

this is cool sounding hard rock, leaning towards SUZI's glam sound, raw vocals.......' MORNINGS HERE AND I PACKED MY BAG AND I' M ON THE ROAD AGAIN, CRUSIN' IN THE MORNING SUN'.......the b side is 'RIDIN' THE WIND' and is said to be hard rockin' blues, see this gallery which is on the gateway 3 of the 70s invasion -

https://www.angelfire.com/clone/pictures11/SlackAlice.html

PATRICIA PAAY
this pop singer sang with the dutch glam band HEART, releasing 3 KILLER singles before going on a solo career in ' 75, later she worked with STEVE HARLEY, her singles are GOOD songs in the pop style and disco-pop of the day....to see reviews of HEART our gateway, # 8 ....
'PLEASE CRAWL OUT YOUR WINDOW'
heavy electric sound begins the number, 'HE SITS IN YOUR ROOM, HE's TOO WITH A FISTFUL OF TIES, PREOCCUPIED WITH HIS VENGEANCE, CURSING THE DAY THAT CAN ANSWER HIM BACK'......and........'U CAN GO BACK TOO ANYTIME U WANT TO'......chorus - 'HEY PLEASE CRAWL OUT YOUR WINDOW, USE YOUR HANDS'......and....' THE RELIGION OF 10 LITTLE WOMEN'......the background vocals recall COCKNEY REBEL a bit, easy to see why HARLEY worked with her later....
' WHOSE THAT LADY WITH MY MAN '
this single hits the mark better, with SOULFUL background vocals that really make an impact, more disco-pop similiar to 5000 VOLTS ( see page 4 )....'WHOSE THAT LADY WITH MY MAN, WHO CAN SHE BE OOOWWWW WITH MY MAN, WHATS SHE DOING WITH MY MAN, WHAT CAN U SEE,OOOWWWW, HE WOULDN' T, HE SHOULDN' T, SHE WOULDN' T SHE SHOULDN' T '


PANS PEOPLE
'YOU CAN REALLY R-n-R ME'
this BBC dance troup that appeared on Top of the Pops were talented singers as well, seems their producers wanted to capitalize on the success of LYNSEY de PAUL and THUNDERTHIGHS, and came up with a glam pop number that draws on both these artists music , complete with strings, handclaps and that indistinguisable sound........' WELL THERE WERE CATS IN THE ALLEY AND THE JUKEBOX WAS PLAYING MY TUNE, AND WHEN I LOOKED OUT THE WINDOW THERE WAS HOUNDOGS HOWLING AT THE MOON, WE BEEN THRU A ( ? ) IF U KNOW WHAT I MEAN, COME AND GET ME IF U WANT TO'.........'OOOHHH MY BABY U CAN REALLY R-n-R ME , U CAN REALLY R-n-R ME'.......and....'I WAS THE SISTER OF THE SUN, LIKE A FOX ON THE RUN , U WERE A SHADOW IN THE NIGHT, U DIDN'T GIVE ME ANY WARNING'.....
these gals led by dance choreographer COLBY FLICK were thee dancers for the BBC TOP of the POPS, they introduced many of the 70's glitter, and later punk and new wave to audiences in europe by dancing to the songs.....they did try their hand at 2 singles, a b sides, 4 songs in all, these are supposedly very rare to find these days, we do have their cover of FOX's 'HE'S GOT MAGIC' on tape, it's a fine cover with lovely harmonies from the girls, not as good as the original but what covers are ?....they also covered 'SOMETHING ELSE' maybe around the time the PISTOLS version came out in '79 or so.......from the way these songs sound here, we'll bet the rest sound just as good....
1) You Can Really Rock And Roll Me / The Singer Not The Song (1974)
2) He?s Got Magic / Sooner or Later (1975)
to hear a sample from PANS PEOPLE sing go to this feature link on the PANS SITE
http://www.panspeople.freeserve.co.uk/sing.htm
this one is nice syrupy-pop that u can't help but like with piano, and handclaps :) ! * ~
just look at these lyrics
There are smiles that make us happy There are smiles that make us blue There are smiles that steal away the teardrops As the sunbeams steal away the dew
There are smiles that have a tender meaning That the eyes of love alone can see But the smiles that fill my heart with sunshine Are the smiles that you gave to me
to see a gallery on PANS PEOPLE see our 'gateway', there and page 10 has a link to them....

---

ASHYEA
'FAREWELL'
GOOD song ! you can feel a true 70s pop sound coming thru this number complete with strings and lovely background vocals, perhaps this was her most 'glam' release, you could compare it somewhat with the sound of WIZZARD, which makes sense since she was the grilfriend of ROY WOOD for a while ( see page 4 for reviews of WIZZARD ).....this track made the cut for the cd 'MORE GLITTER FROM THE LITTER'
'ANOTHER WITHOUT YOU DAY' ' 74
this pop song was a minor hit, but it's ok nothing great, in the style of LYNSEY.....'QUIET IN THE MORNING TAKE IT AS A WARNING ANOTHER WITHOUT YOU DAY, SUDDENLY I'M PRAYING WISH THE DAY AWAY, ANOTHER WITHOUT YOU DAY, IT's ALMOST TOO MUCH TO CHANGE THE WAY YOU ARE, YOUR A STAR A SHINING * ' .........
' TENNESSEE WALTZ'
glam-country ? is there a genre ? no, actually this is a country song with handclaps and elec guitar and that glam beat, it's not bad....' I was dancin' with my darlin' to the Tennessee Waltz When an old friend I happened to see , I introduced her to my loved one And while they were dancin' , My friend stole my sweetheart from me'.....ASHYEA's full name was Ayshea Brough
NANETTE WORKMAN
a french canadian singer, one lp we have is in english, one of us bought it yrs ago because it was from ' 75 and featured a brothel scene on the front and back cover, basically worn out whores sitting around a room, as we recall it was mostly typical disco, the opening track being 'WHO CARES', # 2 was 'THE QUEEN', and so on, but the last track a hard glam-styled rocker called ' THINGS OF THE PAST ' is well worth the cost of the lp, some liner notes say - All songs written by A. FINALDI who played bass on the lp and Nanette is the singer, not sure if the gals pictured on the lp played on the lp or not, allthough the blond on the back cover has an acoustic guitar in her hand,.........Big Tree rec. recorded at marin heights, quebec........not sure how the rest of her output, here is her site ~
http://www.nanette.qc.ca/html/main.php?p=biographie_e.php
GINNY ROYCE
' WONDERBOY / IF THE WORLD NEEDS LOVE ' ' 75
.....innocent pop with the glam synths, very much in the style of Mrs. LYNSEY de PAUL....., sings Ginny.....' WELL HE's GOT GOLDEN HAIR AND BRIGHT SHINING EYES AND HE REALLY GETS TO ME, I MET HIM IN THE SUMMER......this one was released 2 - 8 ' 75 to be exact and she had at least one more released 12 - 20 ' 75 called ' LOVE ME LIKE A LADY'.......a picture sleeve can be seen in our gateway 5....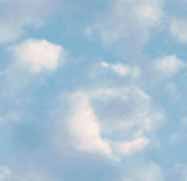 MORE gals of the 70s
well as you have figured out if you've read this far, the 70s 'girls of glam' was never really defined as it has been done on this site and Glam Rock Bear's section as it was never really a movement per se as NEW WAVE and PUNK which came along a few yrs later, but it was fun nonetheless, and while SUZI QUATRO, NOOSHA FOX , and LYNSEY de PAUL seemed to gain the most commercial attention for their music,as the other gals mentioned on page 4 were not what is termed commercially successful, some having a hit or non-hit or 2 here and there, most went by only with recognition in the back of record stores and by word of mouth, etc. we'd like to mention a few other gals in this genre whom are well worth investigating;
1 EDWINA BIGLET and the MIGLETS
this band had a SUPER !! sci-fi glam styled single called 'THING' released around '72 this one is the last track on the 'MORE GLITTER FROM THE LITTER' cd put out by Sanctuary records which is related to RPM's Junkshopglam genre, see page 21 of this mess for an in-depth review, we would love to see a photo of them !
2 DEBBIE and the DREAMBOATS
'Donny / Come Into My Heart' '72 kinda glam, leaning more towards northen soul of the 70s which was popular in the u.k., sweet sounding vocals like the 60s girl groups( PHIL SPECTOR )"Donny" is "Donna" cover.....( RICHIE VALENZ )'Come Into My Heart' is A groovy instrumental with breaks and chants....a picture sleeve from Belgium can be seen in our gateway 4........another single they did in '73 was called 'A Boy Named David ' .......could this band have been the same as RUBY and the DREAMBOATS with a different singer ? ( see pae 4 for that band )...........:)
3 FLAME
'BIG WHEEL TURNING' was the name of this track which made the VELVET TINMINE cd, along the lines of SUZI QUATRO, actually much more like RICKI WILDE, this was no doubt a female fronted band, we have info on another 45 from this band, the followup was called 'Big Bopping Boy' and they faded into obscurity afterwards see our gateway 5 for a picture....
4 GISELA DRESSLER
german glam girl who had at least one single being a SUZI Q cover, see this link at our gateway 4 -
https://www.angelfire.com/al4/jook/Gisela.html
5 LYNN REYNER
Lynn was the redheaded singer of RUBY and the REDNECKS who used to open shows for the N.y. DOLLS back in the early 70s in N.y. city, they have rejioned and had a new release in '05, we posted in-depth reviews + an interview with Ruby on the bottom of page 23 - The u.s. underground - see this link for more info ~
http://www.rubyandtherednecks.com/
6 TEENAGE LUST and the LUSTETTES
since the MAGIC TRAMPS 70s demos were released in the year of '05, others have sprang out from the lost N.y. 70s underground, this group which consisted of one LORETTA LUSTETTE and other Lustettes sure dressed the part with platforms and boa feathers, for some photos see the MAGIC TRAMPS site at this link ( look under 'Cast of Characters ) -
http://www.magictramps.com/pages/characters.htm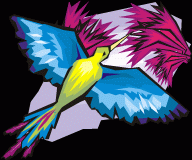 7 GLAMOURPUSS
5 beauty queens who managed to get on TOTP on Bbc tv in the mid 70s, to see a great RARE photo see our gateway 4, on the single SUPERMAN they sing.....'SUPERMAN, SUPERMAN ARE YOU GONNA LOVE ME, SUPERMAN, SUPERMAN, WEREN'T YOU THINKIN' OF ME, YOUR THE ONE I NEED, I'M GONNA FOLLOW YOU WHEREVER YOU LEAD'....
and you can see these hot chicks now at youtube at this link ~
https://www.youtube.com/watch?v=i524U9YfyXs
1 'SUPERMAN / YOU GOTTA LOVE ME MORE' ' 76
2 'YOU ARE THE ONE / MEN WILL BE MEN ' '76
anymore ?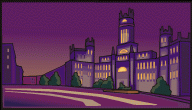 8 HOLLY SHERWOOD
'YESTERDAY AND YOU / TIME OF OUR LIVES ' ' 73, glam-pop single, an american artist, she scored the single 'DAY BY DAY', broadway version for Godspell, and sang here and there in the 70s and 80s , see this link for more info -
http://en.wikipedia.org/wiki/Holly_Sherwood
9 LINDA KENDRICK
'HOUSE OF CARDS/MUSIC BRINGS US JOY' ' 75, glam rock single, something about this one intrigues us....she also did a cover of the Stones 'sympathy for the devil' around '74 or so and if you ever find it you'll be treated to a fullblown orchestrated version with bongos pounding with soft and hard effects, 'He Wrote Me A Letter' is the b-side, not sure of her total output but she had a single in '83 with 'stupid cupid', and must say Mrs. Kendrick your looking pretty nice on the cover of the Stones 45.....then again a lot of gals in '74 in the glam scene looked great...*
10 SALLY J
'IT's SO EASY/SECRET LOVE', pop single, early 70s ?
11 WEI WEI WONG
'PING PONG SONG/THIS IS MY LIFE' , ' 71, not glam, rather a novelty single feauting a singer from the YOUNG GENERATION....
12 MARIANNE
' QUEEN TO THE PHAROAH/ HONEY LIPS ' ' 78
rock kinda disco with heavy synths, with a middle eastern sound permeating..........sounds a bit like BONNIE ST. CLAIRE, but not as good.......( some lyrics )......' QUEEN to the Pharoah dancing a little tune, waiting for the moment when, hey whatcha ' (well don't get too excited about this one).......a picture sleeve is on our gateway 5.....she was really a disco gal not glam...
13 GLADYS SHOCK
around '75 Mrs. Shock surfaced, on a cover of TITBITS ( uk tabloid ) she has red teased hair and a sex kitten dress kinda like ANN MARGARET, she was said to strip while she sang and dance, not sure how many songs she recorded ? we have a photo on our gateway 5
14 DESIRA
not sure who she was exactly but 'GORILLA' was a cool hard rocking glam tune from '76 in the style of SUZI Q.....ANGEL DEMONIC ( Saga to Kong )was the b side, it came out on the Thunder label......she screeches in the beginning then sings 'IN A JUNGLE MEETS A HEART, I HEAR AN ANIMAL, I HEAR AN ANIMAL, .......(later ).....NO MATER HOW BIG YOU ARE REMEMBER A LITTLE GIRL CAN KNOCK YOU DOWN'.......', you can a RARE pcampy hoto of this 45 in our gateway 6....
15 THE MOODIES
not sure if they recorded anything, but we have saw some photos of them dressed in funny costumes playing instruments onstage, they were associates of one BRIAN ENO and played together around '73 - '75 roughly, they were an all girl band except for one MARTIN KAUFMAN ( is that right ? ) who was a sometimes member, one member ANNE BEAN did release an obscure lp in the 70s called 'DOWN TO EARTHA' anyone with the right info please send it in.....
16 GIRLIE
this one were a 5 piece all girl band of the late 70s who dressed in shiny glam outfits and played basic hard rock, we have a photo maybe on our gateway 5, ( if it's not there then we lost it ) one will be surfacing in our gateway 6 soon for the dutch single release 'ANDY/MY MY BABY'.......the song 'ANDY' is STONES-type rock.....'remember the time we spent together, how we used to make......bye, bye baby'.......good but not great, we have saw 2 singles in all these yrs, what else did they do, maybe an lp somewhere ?
17 PUSSYFOOT
' THE WAY THAT YOU DO IT ' ' 76
this band were not glam at all, they were a dutch kinda country-pop band fronted by 2 females, this song is similiar in style to Mrs. dePAUL, not bad, but nothing to rave about......'IT's NOT THE WAY THAT YOU DO IT, IT's HOW YOU DO IT TO ME, IT's NOT THE WAY THAT I WANT IT, BUT HOW I WANT IT TO BE, THEY SAY THAT 1 AND 1 MAKE 2.......chorus - 'OO, NA, NA, OOO, NA, NA'
'OO - JA - JA'
similiar in the above style, this one is more danceable....'YOU HAD TO SKIP THE FANDANGO, WALTZED AROUND THE FLOOR, THEY DID THE SPANISH FAJITA, THE SPANISH MONITA IN OLD MEXICO.....chorus - 'DO THE OO -JA-JA-JA', both these songs can be classsified as bubblegum pop.....
18 The ROCK MEN
from italy not sure who they were but they featured an attractive redhead singer who did some glam covers one of which was 'DEVIL GATE DRIVE' in '75, we have A 45 photo in our gateway 6.......
19 VALERIE CHRISTIAN
most of you will not recognize the name, but she was the wife of guitar player JOHN CHRISTIAN of L.a. 70s glam shock band SHADY LADY.......when the band split in '73 this couple went to london and recorded an acetate which were not sure ever had an official release......a cover of S.L.'s 'all night long' was one side with Valerie singing enthusiastically and doing very good, and the flip ' Down on 42nd St.' is a great lost relic from this era, sounds just like it sounds, with the special glam sound of '74, somewhere between SUZI Q. and ROCKY HORROR, want to hear this now ? seek it out on the Pure Pop Blog
http://purepop1uk.blogspot.com/
20 RAFAELLA CARRA
this gal was a pop singer and actress in italy in the 60s - 70s, in '74 she recorded a campy number called 'RUMORE', and the 45 sleeve had a cool picture of her in a ski mask/cat mask kinda hat, another song from that same year was called 'GET MOVIN', both are GOOD pop-rock tunes, check out a neato video she did in '75 complete with silver glam outfit and platforms at youtube.com called - Rumore TVE 1975.mpg
https://www.youtube.com/watch?v=61zXKspRqDI
while your there check out another italian girl named RITA PAVONE singing 'MY NAME IS POTATO' which gets our award for the BEST pure pop camp ! :) !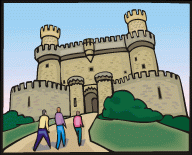 21 SANDY POWERS
'ROCK IT OUT'
classify under the Glam Girls Hall of Fame.....GREAT glam rock circa '74/ '75, this girl is dressed in sci-fi clothes and has a cool futuristic hat to match, raunchy sound with echoes ! ' TONITE, STARFIGHT, PRESSURE' s MOUNTING ALL THE TIME , WHAT A FIGHT, AND KNOW WHEN WE....................ON THE LIGHT OF MODERN TIME........AND WHAT CAN YOU DO, ROCK IT OUT, ROCK IT OUT, ROCK IT OUT, TONITE ' !.....we'd really love to find out anything else on her, see a gallery with a rare photo of her in our gateway 6.......we also placed it below...
22 MOTHER TRUCKER
classify under the Glam Girls Hall of Fame.....this mid 70s girl band from the u.k. but from the 2 45 sleeves we have of these BEAUTIFUL girls looks like a different band, but you'll notice on our gallery there are 2 different 45s for the song 'tonight', the 2 songs are STONES-like glam rock with pretty good vocals to back them up, electric guitars and horns add for a great mix........'TONIGHT' is cool laid back glam rock ....'I'VE BEEN TRAVELIN AROUND THE COUNTRY, BACK THEN I COULD USE SOME CHANGES IN EVERYDAY, I HEARD SOME PEOPLE SAY WE CAME ON WELL JUST A LITTLE BIT TOO STRONG FOR THE THINGS WE SAY, WE SANG A N.y. CITY FOLK SONG ABOUT THE DIRT AND THE GRIME'.........
the b side 'PROPELLER LOVE' shows the band playing a tighter number with the STONES-type sound, the girl sings confidently.......'I LOVE WHAT I SOLD, WALKIN' DOWN THE STREET, MY HEAD WAS DANCIN' ( ? ) .......A MINUTE, IT LIFTED ME UP AND FLEW ME AWAY, WHERE THE HOT PANTS........'....see our gateway 6 for a gallery on these beautiful girls ! :)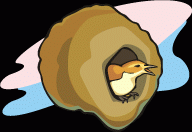 23 MOTHER SUPERIOR
all girl band from the u.k. released a rare lp in '75, and they featured one hot bass player named JACKIE BADGER, she can be seen seated at this link here and you can also order the cd here -
http://www.rockadrome.com/superstore/product_info.php?products_id=1483
here is a track listing,
No Time Toulouse Lautrec , Just One Look , Mood Merchant, Love The One You're With ,
Ticklish Allsorts Lady Madonna Years Upon Tears
good version of the BEATLES 'Lady Madonna', also a cover of 'Love the one your with' can be seen at youtube.com, the band were ; Leslie Sly - Keyboards, Audrey Swinburne - Guitar, Jackie Badger - Bass, Jackie Crew - Drums, their only was recorded in London in 1975, but unfortunately it was only released in Scandanavia, they coulda been bigger....
24 PEARLS
'YOU CAME YOU SAW YOU CONQUERED' '72
these uk gals released at least some singles around ' 74 in a pop style sometimes leaning towards bubblegum,....this one is a GOOD song with lovely enthusiastic soaring vocals, and of course HANDCLAPS........a bit bubblegummish too.......'I DIDN'T HAVE A CARE OR WORRY, I WASN'T IN THE SLIGHTEST HURRY TO FALL IN LOVE AND GIVE MY HEART IN THE WAY'.......'OHH BABY YOU CAME YOU SAW YOU CONQUERED......
'GUILTY' also from ' 74.......they come up with another good song allthough we like the above single better, this one has the same lovely harmonies and emphasis on vocals......'AS A LOVER YOU RUN FOR COVER WHENEVER TROUBLE APPEARS, KISS AND RUN YOU, KISS AND RUN YOU ALWAYS END IN TEARS'......( chorus )...CAUSE YOU BEEN FOUND AND HELD FOR A SUSPICIOUS CRIME, AND I'M LOCKING YOU AWAY FOR A LONG, LONG TIME, YOUR GUILTY'.............
recently in late april '05 we posted 2 photos of these blondes in our gateway 4, CHERRY RED records in the u.k. will be releasing a retrospective cd spanning their career which will include some of the following, you can also get a cd thru a dutch label called BR Music -
http://www.brmusictwo.com/masters/list.html
and below is a discography sent in by a viewer -
Third Finger Left Hand (BELL 1217 '72) forgotten the flipside
You Came, You Saw, You Conquered (BELL 1254 '72) Sing Out To Me (BELL 1254 '72)
You Are Everything (BELL 1284 '73) She Say, He Say (BELL 1284 '73)
Yo Yo (BELL 1311 '73) Deeper I Love With You (BELL 1311 '73)
Guilty (BELL 1352 '74) I'll Say It Over Again (BELL 1352 '74)
Wizard Of Love (BELL 1372 '74) Playing Around (BELL1372 '74)
Doctor Love (BELL 1394 '74) Pass It On (BELL 1394 '74)
Lead Us Not Into Temptation ( PVT 28 '75) Love Sensation (Private Stock PVT 28 '75)
The Cheater (Private Stock PVT 39 '75) I'm Gonna Steal Your Heart Away (Private Stock PVT 39 '75)
I'll See You In My Dreams (Private Stock PVT 47 '76) Pearly (Instrumental by the Pearls Orchestra) (Private Stock PVT '76)
Let's Make Love Again (Handkerchief 10 '76) We Can Make It Baby (Handkerchief 10 '76)
Double Trouble (Ebony EYE 8 '78) One In The Eye For Love (Ebony EYE 8 '78)
these next 2 songs are from the cd by Br music, but were not sure of the dates ?
'Nine Times Out Of Ten' and 'Tender Loving Care'
25 Chicago Women's Liberation Rock Band
aka.......New Haven Women's Liberation Rock Band.....this was a little before glam rock came into being, this was a back to basics type rock band featuring all girls, watching them sing 'don't give me none of your shit papa' is funny and shows they had the right attitude........you can now find an lp'w worth of tracks compiled and if you wanna see their video see our downloads 6 page under 'W'....or see this link here -
http://www.cwluherstory.org/vintage-video-of-the-rock-band.html
26 BIRTHA
not a glam act but again a group of gals who played rock and sometimes dressed up in great looking threads and some photos show them wearing platforms....they had 2 or 3 lps in the early 70s, their style was along the lines of bands like FANNY but they were not nearly as good as them.......Rosemary Butler (bass, vocals), Sherry Hagler (keyboards), Liver Favela (drums), and Shele Pinizzotto (guitar, vocals ) you can find some songs uploaded at youtube.com....
27 NQB
this one were an all girl rock band from sweden who were active in the glam era, the single 'LONG, LONG WEEKEND' from '73 is an enjoyable stomper simimiliar in style to what BONNIE ST. CLAIRE was doing at the time, enthusuastic cheerful glam pop-rock with good vocals, the b side 'FREE THE PEOPLE' is said to be more gospel influenced, see the Pure Pop Blog for a download..... 28 Unknown Swiss band
to locate a more obscure all girl band from Switzerland see our downloads 6 page, this one were a 4 piece act but we don't know their identities, maybe you will when you see them do a cover of an old SLADE song :)
29 RADAR
'Sweet Baby Sweet/ Midnight Fire', this single was released in '76 and featured a female singer, strong production, cool glam number influenced by SUZI Q.......cool picture sleeve with the band in silver and a sparkle reflecting off of the girl... bet the rest of their output is as good as this one, they also released 2 more singles -'One Way Ticket' and 'Donít Ever Go Away' all on EMI records.....see the Pure Pop Blog for a download.....
30 RENEE
this gal dressed in silver and platforms on her band's single from '74, we have a photo on one of our gateways, maybe gateway 4 or 5, not sure how many singles she released in her homeland of holland but we have a superb video donwload of her singing 'Sweet Nothing' from about '78 in our downloads 6 page and she sure looks pretty sweet in the video and does a fine job ! ....more info on her to come....
31 MADELEINE CHARTRAND
'Ani Kuni' was the name of her hit in france from '73 and she was an actress who appeared in a few french films beginning with BAR SALON in '74, this song was a hit in france , it was a native american indian song and she dresses in an indian outfit in the video, the pop-rock style is on par with glam a bit and she's sings pretty good here as well as dances with her tambourine too :).......this number is an Arapaho ghost song, and the lyrics translate to
"Father, have pity on me" "now I am wailing-fasting-thirsting" "there is no food"
en francais: "Pere, aie pitiť de moi" "maintenant je pleure-jeŻne-ne boit pas" "Il n'y a plus de nourriture"
here is the link for the video download followed by a link with rare photo + more info on this singer -
https://www.youtube.com/watch?v=t61k5bsa-bo
http://hiptran.typepad.com/blog/2009/05/ani-kuni-everywhere.html
32 The ALISON MARKLEW BAND
'Midnight Rider (Ride On)/Tumbledown'..........decent glam single released in '75 with female vocals, similiar in style to say small bands like SLACK ALICE, roundhouse sound, basic beat electric guitar, bass, drums,.......'I'LL PICK YOU UP TONITE WHEN THE MOON IS FULL, I'M A HOT ROD SILVER MACHINE, I'LL TAKE YOU DOWN THE HIGHWAY I'M A HOT ROD ( SILVER ?) MACHINE, RIDE, GONNA RIDE, GONNA RIDE, RIDE YOU.....MIDNUIGHT RIDER WON'T YOU COME OUT TONITE.... ( later sings about goin' down to frisco )
33 VICKY FURY
from france, in '75 this blonde had a single 'Flipper story/Amazone de banlieue',.......she dressed in a c and w shirt on her picture sleeve, which shows her hanging out next to a pinball machine, (very 70s).....the sound ? somewhat futuristic cool plastic synth rock with pre-punk vocals sung in french, we like this song, it slightly reminds us of italian singer RAFAELLA CARRA ( see above )......the b-side is more plastic synth glam but tamer than the first.....:)
34 TWINKLE RIPLEY
....somewhere on this site perhaps back in '08 we made a site for this pop girl, not sure where that section on her is on this site, maybe page 3,4,5, who knows, so allthough she did some nice pop tunes of the mid - late 60s such as her most well known 'golden lights', we urge all fans of NOOSHA FOX to hear the b-side of her '74 single 'CAROLINE', wow !! what a great song, really captures the pop spirit of '74, sounding so much like NOOSHA you wouldn't be able to tell the difference, this song rates very highly with u.k. glam-pop acts like RAIN and BLUE MINK, as good as their output, and TWINKLE was pretty cute too ! you can hear this long lost gem at Crazee Kids....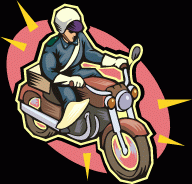 35 GWEN WELLES !!!
....somewhere in all the lost pop that came out of the 70s there exists a fringe area between lost pop and novelty music, and that is where we want to bring your attention to a gal who had more sex appeal than most women in the 70s, make that most women period. as GWEN WELLS did of her portrayal of SUELLEN GAY ( pronounced SUE LEEN ) in the superb film NASHVILLE which came out in '75, true this was a film about country music and it showcased fine performances the best of which actress BARBARA HARRIS did at the end ( which incidentally is one of the greatest perfromances by a singer in the last century ), you'll also find the lovely KAREN BLACK doing some great numbers some of which she wrote, as well as CRISTINA RAINES, newcomer RONEE BLAKELY, and LILY TOMLIN all portraying women who really sang their hearts out for this film, but you have never ever in your life heard someone as unique as GWEN WELLES singing pop ditties so totally mindless and giving Mrs. LYNSEY de PAUL a run for her money in the bubblegum dept. as you will when you see this film, at first you'll be struck by how bad her singing is, but then again it's so bad it's good as certain types of glam rock was back in this era,
her style of pop brings to mind slightly the girl pop duo from the u.k. The PEARLS but she really outdoes every gal who ever stepped up to the microphone, she sings very innocently, and so authentic without any pretense at all that you can't help but love her unqiue dingbat style, so see for yourself at these 2 youtube links and see our review of NASHVILLE on page 9 as well as a gallery on our gateway 7, Mrs Welles who was a successful actress prior to this film starred in several more films before passing away at the age of 46 in 1993
https://www.youtube.com/watch?v=0dDF5_iz9FQ
36 NINA MARTIN
recorded in '76, released in July '77 this leather clad glam rocker had a single that went straight to the bargain bins but judging from the cover it had to be a good one, she released 'I'M AGGRESSIVE/NEVER FALL IN LOVE AGAIN' in the u.k., the style is said to be angry and just in time for a pre-punk entry, but then what happened to her ? she's a pretty good looking gal, with her long blond hair and aggressive looks, she coulda been a model...see a gallery in our gateway 7....
37 NORAH
'BATTLE FOR MY LOVE/R-n-R FEELING' '74
outtasite single released by this gal Norah and her backing band in the glorious glam year of '74, these guys must have been listening to the GLITTER BAND because it's obvious in the vocal stylings and in the 3-D synth styled glam rock on these 2 cuts........the a-side is well played synth-led glam pop with campy vocals from both Norah and her band doing backup.......'I ALWAYS NEEDED SOMEONE AND YOU KNOW HOW, YOU CAME TO ME'.........the b-side 'R-n-R FEELING is in a similiar style NOrah sings in a cute girl voice...'R-n-R FEELING, 'R-n-R FEELING HEY, HEY, TAKES ME ON AND TAKES MY CLOTHES AWAY......... 'R-n-R FEELING, 'R-n-R FEELING, USE MY SOUL'.......overall reminded us a little of MRS. SANDY POWERS...... see a rare photo for NORAH in our gateway 7....
38 GILLY MASON BAND
we have a rare 45 sleeve of this band from holland circa '75, not sure if they're from there or the u.k., the cover shows a leather jacketed girl standing amidst her band all wearing leather jackets as well, the music as one can expect is above cool glam rock.....'KEEP IT UP' ....'standing on the dance hall floor, wondering whom i'm gonna see, then you walked in thru the door, i said hey little girl wanna dance with me,....i have nothing else to do'.....has strings and they're used like SUZI Q. and THUNDERTHIGHS would use in their music, with enthusiastioc background vocals...on the b-side 'OH YEAH' she whispers sweet nothings like 'it's so good' and 'mmmmmmmm' while the band plays a number with a 1,2,3, beat, good drumming here....eventually we'll get a photo up in our gateway 7....
39 JUTTA WEINHOLD
this gal was in bands like AMON DULL II, also in 'HAIR' and 'JESUS CHRIST SUPERSTAR', not sure if in plays or the actual films, in '77 she had a decent single 'Keep On Running / A Better Aim', she had an lp in '76 called 'COMING' and another followed in '78, see this link for more on her career, eventually we'll get the 45 sleeve up on our gateway 7
http://www.jutta-weinhold.de/
40 LAINEY WALKER
'Make Up / Guilty' uk pop single, sounds like she is imitating Mrs. de PAUL, this is a decent attempt at pop gum, a different sleeve for this 45 single came from spain, she was probably from the uk....see our gateway 7 for the sleeve
41 FREYA
'Danny / Alaska'.......'76 single from this german gal, 'hey people' begins the song 'alaska' and the rest is in german, alright music......not sure what else she did....
42 ANITA GARBO
if you search back our gateway 6 and also maybe 7 you'll find some cool looking photos of this glam gal, however some songs we heard before were nothing like what came forth in '77 which sounded like they coulda been recorded from '74 - '75 and very much influenced by BARRY BLUE's 3-D electric glam pop-rock, this single 'RACE WITH the DEVIL/MEAN MEAN MAN' is true camp, a lost treasure of the era.......the a-side sounds very much influenced by Barry Blue's 'DEVIL's GUN' and also 'MISS HIT and RUN'......sings Anita........'YOU BETTER RUN, YOU BETTER RUN, FROM THE DEVIL's GUN, THE RACE IS ON, YOU BETTER RUN.....HAPPEN IF YOU STAY THE DEVIL WILL CATCH YOU ANYWAY'.....synths zoom in and out and her singing is well above par for this single, as for the b-side she camps it up here too and it too sounds like it's straight from '74/'75 rather than '77.........'Mean, mean man, when he comes home late at night he musn't ( can't read our notes here ), i can see those misty traces'....... check out some of our galleries on Mrs. garbo at the following links ~
http://robotperson.angelfire.com/Garbo.html
https://www.angelfire.com/ex/pop0/AnitaGarbo.html
43 DIANA DEMON
this gal sang with the rock band BEGGAR's OPERA for a bit in '75, maybe stretching into '75, she dressed in sci fi outfits as can be seen in a new book called CHILDREN of the REVOLUTION 1970 - 1975 by Dave Thompson,they did open a show with the N.y. Dolls a BIBA, not sure if she was at that show.......In 1974 Beggars Opera songwriting team Virginia Scott and Colin MacFarlane wrote 13 songs for the Beggars Opera Diana Demon project. This was to be a concept album with strong sci-fi leanings. In the end only 6 of the 13 songs were actually recorded in the studio as demos......these 6 Demo tracks are in the Beggarís Opera archives, including the 2 interesting productions by Tony Visconti, Colin MacFarlane, poet and journalist, was also owner of Liberated Lady Boutique Kingís Road London and dressed many of the punk stars including Blondie.Soon after Ricky Gardiner was off to work with David Bowie and Iggy Pop. we have heard a couple of songs from this band in the past and they were pretty good psych rock from about '70, not sure how these songs with diana from '74 sound.......see the following sites for this info and photos....
http://beggarsopera.wordpress.com/tag/diana-demon-project/
http://www.beggarsopera.co.uk/node/583
http://www.beggarsopera.co.uk/node/590
44 BAND of ANGELS
this trio were the backup singers for NEIL MERRYWEATHERS Great sci fi lp excursions he did in '74 ( Space Rangers )and ( Kryptonite ) '75 sometime after his work with LYNN CAREY, he produced 2 singles for them....more info to come...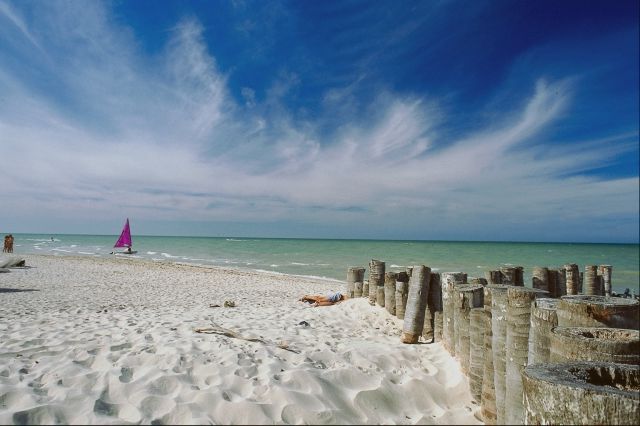 ---
: )
photo here of SANDY POWERS, rare glam power-rock single released in '74, an example of the junkshop glam genre.......( see above )
---
excert from the book 'DAUGHTERS OF THE GODDESS' ( Woman Saints of India ) by LINDA JOHNSEN.

Ammachi also known as Amritanandamayi Ma is considered today one of India's most beloved saints, she began life in extreme rural poverty in a small fishing village by the arabian sea, her mother's illness when she was 9 forced her to drop out of school and work in the household, she was a devoted devotee of Krsna, today she is revered as what the people of india call a 'Mahatma', a great soul, the embodiment of pure unconditional love........

says AMMACHI ; ' The path of devotion is best for western children. In the west society is such that people even from early childhood take an intellectual approach to everything. Their analytical minds are well developed, but their hearts are dry'

'Reasoning is necessary, but we should not let it swallow the faith in us. We should not allow the intellect to eat up our heart. Too much knowledge means nothing but a big ego. The ego is a burden, and a big ego is a big burden.'

'Devotion without knowledge cannot free us, but knowledge without devotion is like eating stones.' On the path of devotion we can enjoy the fruits from the very beginning, experiencing bliss in every action. In other paths this occurs only at the end. We can get fruit from the jackfruit tree by picking it at the base, but in the case of other trees we must climb to the top to reach the fruit.' The bliss that comes from higher states of awareness cultivated thru years of rigorous penance is freely available at any moment to those who love God. We have only to open our hearts. See her site for more info -

http://www.ammachi.org/
---

MIRA BAI
Mira was a girl who lived in India in Rajput,she was a strong devotee of Krsna's and is now regarded as one of the greatest woman who lived in india,
She was born about 1500 and was married at the age of 13. From an early age she showed more interest in religious devotions than to her worldly responsibilities. It is said that she neglected her marital responsibilities. When queried about it, she said that it was impossible for her to be married to the king when she was already married to Krishna.
A major change in her life occurred at the time of the death of her husband. It was customary in those days for a wife to commit satti. Satti is the self immolation upon the husband's funeral pyre. She refused to comply, whereupon her in-laws began harassing her. She then left the palace and began wandering throughout Rajasthan, preaching and gaining followers.
Mira is known for the many bhajans that she left behind. These bhajans are in praise of lord Krishna and held in great esteem for their high literary value.
She is believed to have died around 1550.
here is one of her poems called 'WE DO NOT'
We Do Not We do not get a human life
Just for the asking. Birth in a human body
Is the reward for good deeds In former births.
Life waxes and wanes imperceptibly, It does not stay long.
The leaf that has once fallen Does not return to the branch.
Behold the Ocean of Transmigration. With its swift, irresistible tide.
O Lal Giridhara, O pilot of my soul, Swiftly conduct my barque to the further shore.
Mira is the slave of Lal Giridhara. She says: Life lasts but a few days only.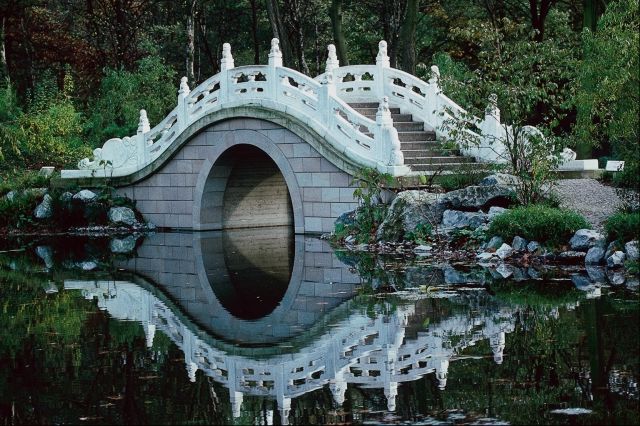 take a step further onto the Gateway of the 70s invasion.......