* 70's invasion page 20 ; BONNIE ST. CLAIRE , and UNIT GLORIA *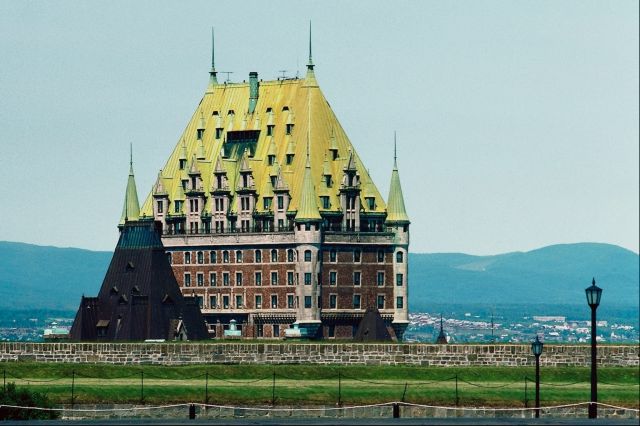 * * * WELCOME to MARLEY PURT DRIVE * * *

updated as of sept 1st '04
BONNIE ST. CLAIRE began in the sixties as a pop artist, later in the early 70's she teamed up with UNIT GLORIA, they played not only pop, but some HEAVY glam rock as well, we had recieved a tape of their music in sept. '02 , and reviewed the band in that month, and have revised the reviews as time goes on..... BONNIE is indeed one of the great undiscovered women in rock, in the top ten we say *.......
MOST OF THE SONGS ARE IN ENGLISH, AND A FEW IN DUTCH, ELSEWHERE SHE HAS SUNG A FEW IN GERMAN AS WELL :)
here are some reviews of a few songs...after listening one can hear 70's glam, as well as pop, and some beautiful folk songs from this band, they had some EXCELLENT singles, too bad they were never promoted in the states.......some comparisons can be made to another dutch band MOUTH and MACNEAL( see page 5), as well as pop band MIDDLE of the ROAD from scotland, (also reviewed on page 5 )
we will review their rockers first followed by the softer folk-pop, and some singles BONNIE released under her own name in the 60's, followed by a section of songs which the band sung in their native dutch :)we've added some dates of the songs, but not all, if anyone knows some dates let us know, see the homepage for our addresses, also check the NEDERPOP enclyclopedia, thru ALEX GITLIN's site for some history on this band...
---
'THATS my MUSIC' '74
excellent song ! HEAVY GLITTER ROCK, actually close in sound to SUZI QUATRO's 'GLYCERINE QUEEN', and the NEW YORK DOLLS, that is evident here,elec. guitar, handclaps, barrelhouse drum sound, solid glam rock guitars, horns, etc..... 'HERE ARE THE BOYS WITH THE GUITAR SOUND, THE BEST SOUND YOU'LL HEAR FOR MILES AROUND, R-N-R MUSIC IS WHAT WE NEED SO CLAP YOUR HANDS AND STOMP YOUR FEET' !
'ROCCO'( don't go! )) '75
.....EXCELLENT !...on this SUPERB glitter rock song it begins with a crowd in a stadium chanting 'ROCCO , ROCCO, ROCCO !' ...over and over, the band kicks in with an old time rock crunch, and bonnie sings this one roughly,.....'ROCCO PLAYS BETTER THAN A ROLLIN' STONE'..........and 'WE NEED YA, LOVE YA, ROCCO DON'T GO' ! the band chants along in the background.....
---
'CLAP YOUR HANDS AND STOMP YOUR FEET' '72

with a title like this, naturally it's a glam stomper, call this one pop glam!, elec. guitar, STONES riff, handclaps, the guys sing 'wwwwwoooooo' while BONNIE sings 'WHAT I WANT TO SAY WAS IT YESTERDAY THAT I SAW U OH SO NEAR, WELL CLAP YOUR HANDS AND STOMP YOUR FEET, AND I'LL COME RUNNING BABE, JUST WAIT AND SEE' !.....one of their biggest hits ! ( lyrics below )

'DO U FEEL ALLRIGHT' '75

tight driving guitar, glam pop, bonnie sings 'do u feel allright', the guys sing 'oh yeah' !, GLITTERBAND sound here, with handclaps, and elec. piano....

'CATCH ME DRIVER'

remember that KINKS song where RAY sings 'catch me now i'm falling, this is captain america calling' ? well sounds like the KINKS took cues from right here......this original from BONNIE ST. CALIRE, sounds like SWEET-type rock, begins with a cowbell , strong organ sound comes into play, guitar, and the whole band carries the song home....'1, 2, 3, whats become of me, catch me driver, ride me thru the nite, make me feel allright' ! ...and 'mama was a stripper' sings bonnie.....

'KNOCK on my DOOR'

this one begins very slow then plays into charming pop-rock that sounds a LOT like BLONDIE only this is yrs before that band came about...wonder if DEBORAH HARRY ever heard this one.......the vocals from BONNIE and UNIT GLORIA reach their most 'pop' sound here perhaps......'IF I HEARS ONE TIME THAT IS MILKMAN JACKS WITH THE BUTTER AND AXE, IF I HEAR 2 TIMES, THAT IS GROSER LEE, WITH THE COFFEE AND TEA, IF I HEAR 3 TIMES, THAT IS SITER SUE WEARING SOMETHING NEW, IF I HEAR 4 TIMES, THEN BABY, OH BABY IT'S U
---
'PUT a LITTLE LOVE in YOUR HEART'

EXCELLENT cover of a classic pop song, this version is by far much better than the original, the band utilizes elec guitar and keyboards for the mix, and turns this into glitter rock pizazz...... one imagines lots of possibilities after hearing this version of this song...'FOR U,FOR U FOR ME, FOR ME, JUST WAIT AND SEE, PUT A LITTLE LOVE IN YOUR HEART, PUT ALITTLE LOVE IN YOUR HEART'.........

'WILL IT HELP ME' '73

'2 YRS OF YOUR LOVIN' BUT WHAT DID IT BRING ME, YES I CAN MOVE U, HONEY BUT WILL IT HELP ME ' ? and 'MAMMA TOLD ME 2 YRS AGO THAT MAN AIN'T GOOD FOR U', and in the chorus she asks 'will it mooooove me' ?..........this song is a SUPERB SUZI Q -type glam rock, with cool bass sound

'VOULEZ- VOUS' '74

...handclaps here too, elec. guitar flash, a few lyrics in french, bonnie sings a glam-pop sound similiar to MOUTH and MACNEAL........'what do u see in me shari, what do u see in me, mademoisella, girl u are so bella'.......( well thats how it's sounds ) : ) voulez vous, yes i do', the guys sing 'hey, hey, hey'....'

' WAIKIKI MAN ' '73

'ohh la la , waikiki man, waikiki man, dance to the music as fast as u can', and ' will u do the hula with me' are some of the lyrics from this charming glam pop-rock number with good guitar playing......'i hope it never ends' says bonnie somewhere in there, to see a pict sleeve of this single see our GATEWAY located at the bottom of page 21*

'MANANA MANANA' '72

rock guitars, keyboards, good drums, GREAT song, 'sings BONNIE, 'i'll be the richest girl in beverly hills' :)
---
'CAT and MOUSE' '70

good pop tune with some extra gals assisting Bonnie with background vocals.....

'I'LL WRITE YOUR NAME THRU THE FIRE' '70

well this begins ok but then plays out into a bland disposable pop song, rather corny but enthusiasm is there...
---
the TERM 'MIDRASH ' IS FOUND AT LEAST TWICE IN THE OLD TESTAMENT, IT REFERS TO AN EXTENTION IN BIBLICAL LITERATURE, JEUS REFERRED TO SOME PARABLES IN THIS WAY, THIS ONE HERE FROM MATTHEW 13;13-15

13 Therefore speak I to them in parables: because they seeing see not; and hearing they hear not, neither do they understand.

14 And in them is fulfilled the prophecy of Esaias, which saith, By hearing ye shall hear, and shall not understand; and seeing ye shall see, and shall not perceive: Isa 6:9, Ezek 12:2, Luke 8:10, John 12:40, Acts 28:26, Romans 11:8

15 For this people's heart is waxed gross, and their ears are dull of hearing, and their eyes they have closed; lest at any time they should see with their eyes and hear with their ears, and should understand with their heart, and should be converted, and I should heal them.

---
---
Bonnie St. Claire Vol. 1 ( track listing)

1. Clap your hands and stamp your feet 2. Manana Manana 3. Marley Purt Drive 4. Come home 5. I surrender 6. Close the door 7. I won?t stand between them 8. Catch me driver 9. Don?t let me down 10. I?ll write your name through the fire 11. Cat and mouse 12. Put a little love in your heart 13. Waikiki man 14. Will it help me 15. Voulez-Vous (Yes I do, I love you) 16. That?s my music 17. Knock on my door 18. Do you feel alright 19. Rocco (don?t go)
---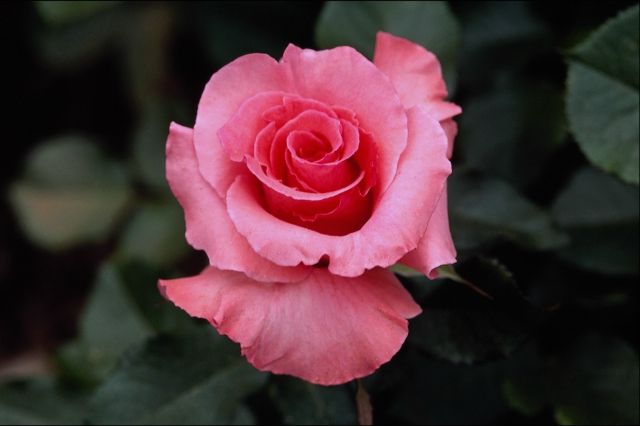 ---
and some of the 60's , and early 70's singles are TRUE GEMS, later we'll organize this section better, for now here are a few more songs reviewed...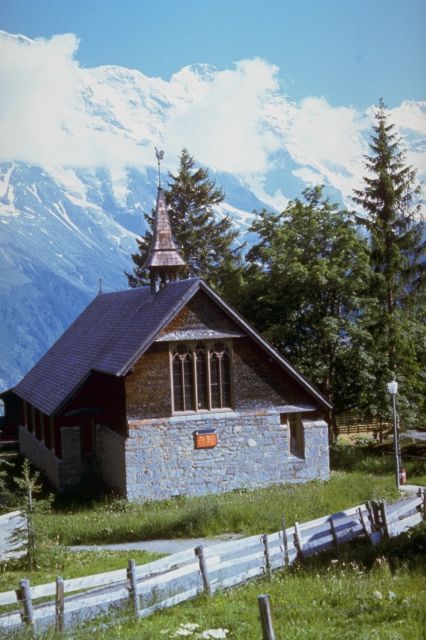 'MARLEY PURT DRIVE' '69
...WOW,...when hearing this song for the first time, u know you've discovered a great LOST classic, wonder if this was ever released in the states ?...the song is an EXCELLENT FOLK-POP rates with the BEST of FAIRPORT CONVENTION, and BUFFALO SPRINGFIELD, BONNIE's vocal talent shines thru, shows wisdom beyond her years, 'woke up this mornin' and 'looked in the mirror just to see if i was in' ....more lyrics to come here....
'COME HOME' '68
BEAUTIFUL POP-PYSCH, very atmospheric,shimmering organ with the background singers sounding like an angelic church chior, BONNIE shines thru here with lyrics 'YOU USED TO CALL ME AN ANGLE, AND I WAS AN ANGEL, THEN I FELL DOWN', rates with the best of 60's artistes *
<
---
'I WON'T STAND BETWEEN THEM' '70
a GREAT ballad, similiar in style to SIMON and GARFUNKEL's 'brigde over troubled water'....piano begins , then the song builds up into an EPIC sound with a whole chorus of singers jioning in supporting BONNIE....rates with the best of JONI MITCHELL, and FAIRPORT CONVENTION....
'DON'T LET ME DOWN' '69
the whole band sings along with Bonnie in parts to a lovely ballad, with piano and very good musicianship and vocals....'i know that u said u love me, i'll never let u down'.......more lyrics to come.....
'CLOSE the DOOR' '72
...very sophisticated folk pop, slow piano playing with strings soft pysch sounds spring forth thru the gentle playing, comparable to the best of MARIANNA FAITHFUL and JUDI COLLINS, 'CLOSE THE DOOR AS SOFTLY AS U CAN' more lyrics to come....this one stands out...."
'SURRENDER' '69
pop with horns, the background singers go wwwwwooooooo.....'i'm ready to surrender, catch me if u can, this one is very close in sound to 60's pop soul music....
---
---
.....while the above songs are sung in english, the next few are sung in german, and with lovely vocals we must say....

Bonnie St. Claire Vol.2

1. Kai-Uwe Schmidt 2. Entweder Oder 3. Mister Bumblebee 4. Rauchen im Wald ist verboten 5. Der Sohn vom B?ker ?. 6. Klopf an bei mir 7. Liebe kommt niemals zu sp? 8. Let me back home Mama 9. Locomotion

'LIEBE KOMMT NIEMALS ZU SP'

SUZI Q-type glam, cowbell, and the elec. guitar rocks OUT ! especially in the solo at the end, strong organ playing, background singers on high singing '1, 2, 3' ! one of the best songs in their catologue....

'KLOPF AN BEI MIR'

this is the dutch version of 'CLAP YOUR HANDS, AND STOMP YOUR FEET'....super-STONES guitar sound, the style more like SUZI Q, handclaps, guitar rocks out, singers go 'wooooo', one of their very BEST, wish someone would send the lyrics....
---
'KAI-UWE SCHMIDT'

haunted pop sound, played with 3-D keyboards which manage to make it sound both old and modern at the same time, kinda an old time beer hall vaudeville sound, charming,........., and to hear Bonnie sing in her native dutch is wonderful * the 3-d electric piano sound is similiar to what LIEUTENANT PIGEON used in the early 70's ( see page 15,) she also mentions JAMES BOND here....

'MISTER BUMBLEBEE'

LOVELY POP SONG guided by Bonnie's lyrical range, with horns....sounds a bit like a nursery rhyme, she sounds mysterious here, this is the type of song to listen to late at nite and listen in awe, if u ever come accross this listen closely as she evokes a european sound reminiscient of the past.....reminded one of us of the movie 'RED BALLOON' ...i know even film about the kid with the red balloon is from france, but the european sensibilities sound great when one has listened to dumb boring american bands for most of their life....
---
'Entweder Oder'

old fashioned cheerful pop w/elec. guitar, elec. piano progression, nice background vioces.....plastic bubblegum vocals from Bonnie, and the band, GREAT zippy organ solo here....

'Rauchen im Wald ist verboten'

pop song, reminds one of 30's music....lovely vocals from Bonnie who sounds like a european maiden, with childlike symphonies playing on strings and horns, the percussion in the chorus sounds like giant sandpaper blocks.....

'Der Sohn vom B?ker' ?

ok pop, horns flash.....old fashioned sound.........

well we did not get 'LET ME BACK HOME MAMA' nor 'LOCOMOTION', nor did we get the 3 german songs below, however we would have reviewed the more recent dutch songs below allready, but they were on a tape with CATAPULT which was lost in the winter of '02,.........anyways BONNIE sings pop and pop rock numbers we suppose from the 80's, some are good, some just ok, curious to see how she sounds, no doubt as good as she looks today ....
---
Bonnie St. Claire (dutch) 1. pierrot 2. adieu amour fini 3. Bonnie komje buiten spleen 4. sorry ik weet nu precies wat ik wil 5. vlieg nooit to hooy 6. lemand die om me geeft 7. doe alles noy een keer over 8. ik weet
---
---
these 3 below were sung in german....

Bonnie St. Claire 1. Ich kann nicht 100 jahre warten 2. Sugar-boo-boon 3. Ich wei? dass ich kein engel bin
the sweet gal who sent us the music of BONNIE ST. CLAIRE, and also CATAPULT also sent in some spiritual questions for us, we feel honored to answer them, please read the following conversation -
At the moment I mediate about the subject of > manifesting and I'd like to > hear your opinion: HELLO GABY, FINALLY I HAVE TIME TO ANSWER.... >
> * Our immortal souls become manifested in our > bodies from time to > time like putting on and off. > * Now I have a clue if also thoughts, dreams > etc. could become > manifested sometimes.
YES THATS RIGHT, THOUGHTS ARE MATERIAL IN NATURE BUT WHEN THE THOUGHT IS RELATED TO GOD IT BECOMES SPIRITUALIZED....I USED TO DO RESEARCH INTO 'SOUND VIBRATION' WITHIN GOD CONSCIOUSNESS AND I OFTEN WONDERED IF WE HAD SOND FREQUENCIES TO OUR THOUGHTS WHEN DIRECTED THEM TOWARDS GOD, AS I SOMETIMES IMAGINED GOD TO BE A MASSIVE RESERVIOR OF SOUND......
> * I.e. artists - the idea for a picture or a > song originates in > their divines, shaping their thoughts and after > putting it down to paper > it became manifested, apparent. > * Our respect to all life became manifested in > vegetarianism.
YES GOOD ANAOLGY HERE :) ! * ...I FEEL SO PROUD !
> * And is it also possible that our outsight > might be a kind of > result or protocol of our insight?
CAN U CLARIFY THE WORD 'OUTSIGHT' ?
> * Another example for "manifesting": > Relationships. When they exist > at first on a spiritual base and maybe sometimes > transform to a material > or bodily platform; this would be a reflectance of > the spiritual world > and the spiritual gets manifested on the material > platform - but it will > remain on the "platform of live" because the > underlying trend here is > spiritual.
YES GOOD, BUT REMEMBER THE SPIRITUAL WORLD HERE IS - REFLECTED- IN SMALL WAYS, SO ANY REFLECTION IS BUT A SMALL GLIMPSE INTO GOD'S WORLD AND THOUGHTS....
A GREAT METAPHOR CAN BE FOUND IN THE MIDDLE OF PAGE 2 RIGHT BEFORE THE GIRL GARAGE SECTION ABOUT A TREE WITH IT'S ROOTS UP, HAVE U SEEN THAT SECTION ?
* anbetungsw? dig fraulein * ? *
Contrary so-called 1-nightstands: The only > importance here is the > body.
Here is nothing to become manifested because > there doesn't exist > anything. This must be the "death platform". Same > applies i.e. for any > other relationship based on similar wrong intentions > like profit, > advantages etc. - stillbirths from the start.
CAN U CLARIFY HERE ? I HAVE AN IDEA WHAT U ARE WORKING TOWARDS IN THIS PHRASE....REMEMBER 'DEATH' IS A PART OF LIFE, IT MEANS ONLY THE BODY, THAT PARTICULAR BODY DIES, BUT THE SOUL LIVES ON, AND IS REBORN INTO A NEW BODY....
SO DEATH IS NECCESSARY FOR REBIRTH, HOWEVER IN THE SPIRITUAL WORLD THERE IS NO DEATH, AND TIME ALSO HAS NO RELEVANCE, ONLY IN MATERIAL WORLD TIME EXISTS....
> * Is this the difference between real and > unreal? Is every material > and fading thing unreal - dedicated to the death > platform - whereas the > spiritual sphere is the platform of live - thus > real?
WELL WHEREIN THEIR IS LIFE THERE IS A SOUL; HUMAN ANIMAL,PLANT, ETC...
> * Krishna advised Arjuna that the immortal soul > (the Athman) is > inviolable. How about our today's quirks - didn't we > take them along > from our past lives?
YES TRUE, MANY THINGS THAT HAPPEN TO US OUR BECAUSE OF ACTIONS PERFORMED IN THE PAST LIFE, KARMIC REACTION YA KNOW....
Afflictions of anxiety state or > the like - isn't > there a damage of soul available?
WELL YES WE DAMAGE OUR SOUL WHEN WE COMMIT SIN, SO BE A GOOD GIRL, AND DON'T PUT BAD THINGS INTO YOUR MOUTH LIKE A HAMBURGER, BARF !
! > * Please explain to me the difference between > Soul, Ghost and > Intelligence?
AHH YES VERY GOOD, REMINDS ME OF MYSELF WHEN I WAS A YOUNGER LUNATIC...
WELL YOUNG PERSON WE HAVE THE BODY, BEYOND THAT IS OUR MIND AND SENSES WHICH MAKE UP THE SUBTLE BODY, THERE THE SENSES WE RELATE TO OTHERS AND OURSELVES...AND TO STIMULI, BEYOND THE MIND IS INTELLIGENCE - WHAT THE MIND HOPES TO OBTAIN, FINALLY WE HAVE THE SOUL TAT ERSIDES WITHIN THE BODY.... A SOUL IS A SPIRITUAL SPARK THAT RESIDES IN THE HEART, THIS IS VERY TRUE....AND THE SOUL IS BEYOND ANY HUMAN CLASIFICIATION REALLY IT IS A PART OF GOD WHICH WE ARE :)
A GHOST IS NOT A SOUL, A GHOST IS BELIEVED TO BE SOMEONE WHO DIES ACCIDENTALLY OR VERY TRAGICALLY BEFORE THEIR INTENDED TIME, THEE GHOST HAUNTS AN OLD HOUSE, A CHURCH YARD ETC.,,,,,,,,,,,,A GHOST IS NOT A SOUL AT ALL, FOR FURTHER EXPLANATION WE SEE THAT THE SOUL DOES NOT RESEMBLE HE BODY IN ANYWAY , BUT A GHOST DOES....
Up to now I thought that each one, > Soul and Ghost would > have their own intelligence.
WELL LIKE I STATED ABOVE THE INTELLIGENCE IS WHAT THE MIND CAN HOPE TO OBTAIN.......MANY PEOPLE TODAY END UP WITH HE FALSE EGO WHICH IS AN INFLATED FALSE SENSE OF PRIDE, MAINLY PEOPLE WHO THINK 'I AM THIS HUMAN BODY' FALL PREY TO THEIR OWN MIND.... >
> The rest is clear - our "nature" is our bodily or > the death platform > (just the car and not the driver - Prabhupada).
> YES U ARE UNDERSTANDING ! :) *
> And now to you: > Did you overcome your moods like anger, joy and > excitation, are you calm > and detached?
INDEED, I REALIZED LONG, LONG AGO EVEN BEFORE I HEARD OF KRSNA CONC. THAT ANGER IS UNECCESSARY, UNLESS WHEN NEEDED
> How about your secular appetencies, did you > overcome? > Whatever you do, do you act selfless without any > view to yourself?
WELL MY WORK IS DONE FOR OTHERS I DON'T GET ANY MONEY FOR IT, WE ENJOY INFORMING OTHERS ABOUT SPIRITUALITY AND OBSCURE MUSIC :)
> You are working hard - do you work with regard to > earn money or in view > to serve to community? WELL BY TERRORIZING CONSERVATIVES ONLINE I AM DOING GOD'S WORK....I MAKE SOME MONEY BUT SPEND MORE TIME ON MY CRAFT *
> And - if you should answer all these questions with > yes - do you have > any fun?
OH YES ALL THE TIME, DOING GOD'S WORK WITHIN MUSIC IS LOADS OF FUN....
> Hope that my questions came over right. I'd better > stop now - seems like > my thoughts found their own feet and now they are > running away.e
WELL THEN RUN OVER TO THE KRSNA TEMPLE TONITE, MAKE A FRIEND THERE,.......>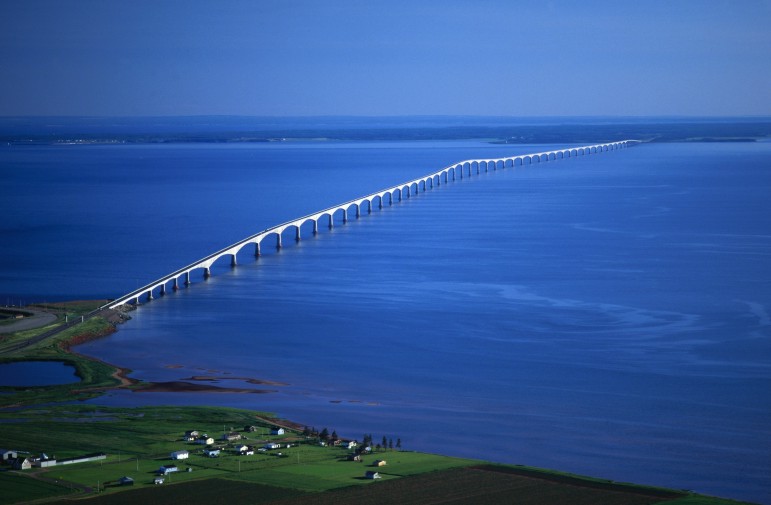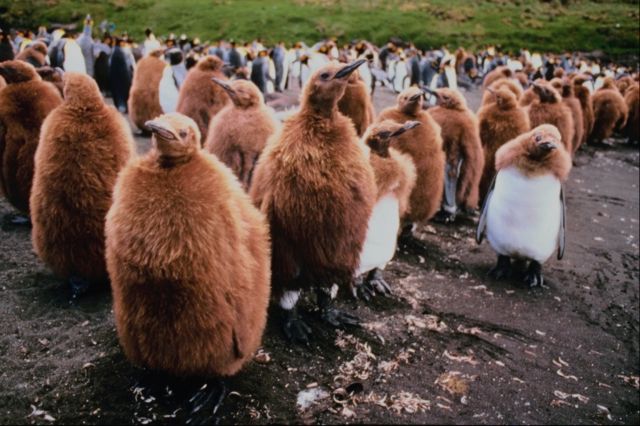 ---
lyrics to 'ROCCO DON'T GO'

Beat it He is twenty four and is doing more Than a rolling-stone rolling That's for sure Rocco is an ace and the band is leaning on him Sure he is the man we can't miss But now he's leaving because of lizz A model with nothing under her sundance skin

Rocco don't go, oh no, don't go, no Rocco don't go Oh no, Rocco don't go, oh no, don't go, no Rocco Don't go, oh no

She ain't the right woman for a boy like you She ain't the little blond innocent you think She don't feel for you like she ought to do

And we need you, love you, beg you, Rocco don't go Oh no, don't leave us, believe us, we can't miss you Rocco don't go, oh no, oh no, oh no

He's a handy man on stage and on the band For the sound and the light he's all the right man Rocco is a winner and the band is leaning on him

Rocco don't go, oh no, don't go, no Rocco don't go Oh no, and we need you, love you, beg you Rocco don't go.....[herhalen]
---
this is a recent photo of bonnie, beautiful we must say !!
*IN EUROPE THERE ARE MANY CASTLES LIKE THIS *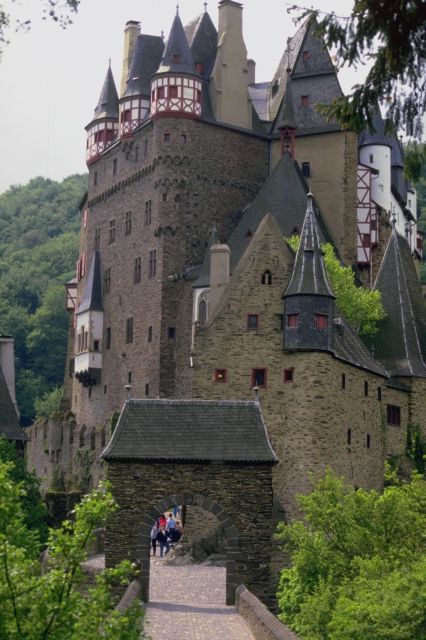 U CAN ALSO SEE A PICTURE OF BONNIE FROM '76 at the bottom of page 26, that page has from another dutch glam band called CATAPULT....also we have 2 galleries on BONNIE, see our -GATEWAY- , accessible from the bottom of page 21, and our homepage, look closely and you'll find more pictures of her too....
to see a great site on her with many pictures past and present, see this dutch site -
http://www.bonnie.rulestheweb.com/
---
'Clap your hands (and stamp your feet)'

(P. Koelewijn) What I wanna say, was it yesterday That I also saw you here Yes I know you tried, by my side To draw my attention dear

But you understand that I really can´t Come in touch with you But if you really will If you want it still I tell you what you have to do:

(well) clap your hand, and stamp your feet And I´ll come running Running, running baby Well clap your hands and stamp your feet And I´ll come running Just you wait and see

Hu-ma la la la 2x

And it´s great to see, that you just want me And i think I´m the happiest girl That you´ve ever met, just be sure of that I´d like to tell it the whole wide world:

Every moment dear, I wanna be near I wished I had a crystall ball So that immediately, I´d know you needed me By doing our strange way to call.......
---
70s invasion home -

https://www.angelfire.com/vt2/70sinvasion/