70s invasion presents ; SHADY LADY - early '70's L.a. Glam Rock *
SHADY LADY promo picture ; Leonard Denault, Stefen Shady, Billy McCartney, Gerhard Helmut, John Christian
---
updated as of Feb 10th '06

Stefen Shady now has a place at Myspace see the bottom of the page LINKS SECTION for the link,................. also a comment sent in by Stefen Shady to us in mid jan '06:

Shady Lady should be coming out with a double CD package in June as well as another vinyl LP. The vinyl will be a limited edition LP though. The CD package will have newly mastered 'Raving Mad' album cuts as well as some other SL songs that have never been released before such as 'White Flash', 'Keep On Movin', 'A Man's A Man', 'Queen Of Old', 'Pole To Pole' and 'On And On'. There will also be some other bonus tracks added along with the SL story, photos, lyrics, etc.

see our SHADY LADY section 2 for an interview with STEFEN SHADY as conducted by SLAMROCKS.......

did u know -

Johnny Thunders was originally asked to join the SHADY LADY ? The Dolls manager asked SL to tour with them,.... see below for a great story....

greetings glam fans, we just made this page on feb 18th '04, since then it has been revised and edited, we have been sent info and lyrics corrections by one former member of the band, he is a different member than the one who sent in the writeup on page 23,
---
from the above picture BILLY the drummer in the middle would go onto sing lead for ZOLAR X, GERHARD would go onto punk music with RIPPER, and later his own music,the others would continue in music, still nothing sounds quite like the songs of SHADY LADY....

SHADY LADY were as RODNEY BINGENHEIMER said ' THE BAND THAT STARTED IT ALL ',

well credit should be given to this band of the early 70s L.a. scene who broke up due to the fact that the record company vetoed their record deal, the fact is their sound sounds a lot like the DOLLS, as well as the STONES, and ALICE COOPER,........after listening u can see how they influenced quite a few bands, and they would have influenced many more had people of known,......many came to their shows ; IGGY POP, DAVID BOWIE, KIM FOWLEY, etc.

1. NightWitch 2. Circle Of Fools 3. All Night Long 4. It's No Crime 5. Save Me side two: 6. Spin This Disk (Mr. DJ) 7. Stranger 8. The Move 9. Down 'N Dirty 10. Raving Mad
this small writeup was sent in by a former member -
The album title was to have been "Meet Shady Lady - Raving Mad" It was planned to be a two sided front cover with "Meet Shady Lady" title on one side and "Raving Mad" title on the other side. I really don't know what our final decision would have been in the end though. Norman Seeff was to do the cover with our final approval. Norman was a great photographer to work with as he gave us freedom to express ourselves. He also became a good friend.
( here is what we heard from the 6 tracks we were given, then tracks 7 - 10 were sent to us later....)
1 'NIGHTWITCH'
'Hey now honey-honey, She got hot wax lips and bedroom eyes, good looks with an evil smile.....night witch - black witch, she got the devil's soul, black witch - night witch she'll shake you off the floor'....this is a RAUNCHY song about a bad girl with elec. guitar, and the glam stomp, in the style of ALICE COOPER, and SLADE.........Lyrics end with; 'Witch of the night don't fake me, a spell like yours might shake me, so just come on over and rape me'
(this comment sent in by a band member )
.....The song is about...a chick in an audience watching a band. She is very alluring, seductive and into witchcraft...she casts her spell on the singer who is then smitten with desire for her'
2 'CIRCLE OF FOOLS'
WOW ! this one is the best of the lot, what a song !! , KILLER glitter rock metallic stomp, this is pre-DOLLS music, and the vocalist STEVEN SHADY sounds a lot like JAGGER here, but it's the beautiful niose the band makes behind him, had this ever gotten to a mass audience it woulda been a HUGE hit, one gets the idea that this band influenced a whole scene of people, and they did, listening closely one can hear a very original glam sound within the mix ......'Tried and tried to show you how, you lied and lied but didn't find out, it's your kind I just can't see, you fool yourself and laugh at me - you know you do girl....we're only a circle of fools, you and me - ahh yeah girl'..........

3 'ALL NIGHT LONG '
funky STONES-type rock with horns.......'Boppin' and a hoppin' - bumpin' and a humpin' - spangled and sequined and rock 'n roll.................I can't get my fill, I can go all night long.........jukin' and a honkin'.......actually this one kinda sounds like they are just goin' thru the motions , but the band are having fun camping it up.........
4 'IT's NO CRIME'
DOLLS-type HEAVY rock, heavy guitars, smashing drums......'Ya make me afraid of places to go - yer sadistic power and the people ya know - you lurk in darkness, faces unseen, voices unheard, eyes a gleam....It's no crime....no, no, no........my pockets they do bleed for you - far better than the life I lose'..........later the guitars lock into 3-D grooves and jam, and the band delves into some psych similiar to HAWKWIND, this was ' 71 afterall,............
5 'SAVE ME'
well this one clocks in at least 8 minutes long, it's slower than the rest, electric guitars play shining notes, congos added to the mix, maybe to jump on the T.REX bandwagon at the time!..........' (Well I've been a killer, yeah I've been a thief, now can you give me any relief...save me - from the fire within, save me - from the fire.......Well I've had diamonds, some silver and gold......and many a fag I have ro-o-olled......hellfire and damnation - it ain't gonna take my soul....if you take me outta the flames...before they get hotter....before they get higher......................hard stuff it's on my list.....give me whiskey, now give me a gun, I don't wanna know just what I've done, done, done'....
6 'STRANGER'
afterall that heavy rock the band wanted to do a ballad as well, and this one is the icing on the cake, slow acoustic guitar, STONES sound........well u know the HOLLYWOOD BRATS ( see page 4 ) had one ballad on their lp right called 'broken bottles', this song here is in a similiar style.........'It's so hard for me to see when you're being so good, mmmmmm how I feel for you, then you turn right around and treat me like a stranger, treat me like a stranger sometime.....when your friends come around you put on your aires, treat me like a stranger, treat me like a stranger sometime'.........
7 'SPIN THIS DISC'
REALLY FAST number, strong STONES 'EXILE' era sound here, horns blare at amazing speed, harmonica wails...........' Howl and a growl on the radio...L.A. DJ spin this disc. It's a top ten, a big dance song.....make a girl wanna clench her fists, Mr DJ won't ya spin this disc...............Mr DJ...uh huh...spin me now....spin it..........(later) Dance Mary Lou...hug Peggy Sue.....grab Suzie Q...do the french kiss...........(towards end)......I wanna hear it everyday......spin it....spin it.....boss city, u.s.a......I'm gonna go all the way....top forty hits everyday.......L.A. DJ.........L......A............L.A. all the way

8 'THE MOVE'
whew ! this is some heavy rock here kids, sounds like JAGGER fronting an ALICE COOPER type down, right down to the flares, at first one notices a similarity to 'SAVE ME', whereas the notes on that song cling to the whipping post, here the post crashes down on your head and leaves u dazed, this song is also faster than that one.........begins with jagged guitar notes then the band kicks in and rocks out real strong, this is pure raunch......sings Mr. SHADY ' I'M SITTING STILL......THE WAY U MOVE......THE ( TIME ? ) IS FLYING, DON' T NEED NO CRYING.............( later )........ALL YEA I'M SITTING STILL, I'M DYING TO KNOW WHAT IT's ALL ABOUT.........
( says SENOR SHADY about this tune -
'The Move' is an anti-war song from a soldier's point of view while stuck in the middle. - " I'm sitting still...waiting to move..bullets flyin', people cryin', some are dying..and there's an odd smell to the air..I'm sittin' still, I'm tryin' to know what it's about...man you better watch out...that dirty-mouth snake's gonna bite you....there's fire in their eyes and the Eagle's on the wing...to scour and plunder...now are they gonna find you? " "move...move with me now....move" )
---
In jan '05 we finally received 2 more songs of SHADY LADY, with them our complete lp reviews can be finished, of the 2 'RAVING MAD' is a REAL standout, an amazing futuristic number.........read on.... 9 'DOWN TO DIRTY'

song about sex and male / female relations so to speak, an allright number, but have to say all the songs on the lp are better than this one........with defiant guitar, strong bass..........'THEY CUT UP AND HIGHER, WHEN U LOSE THEY'LL BE YOUR LIAR, NAILS ON YOUR BACK, HER TEETH ON YOUR THROAT, LIKE A WILDCAT.......( chorus ).......LET's GET DOWN TO DIRTY, I'M SO DIRTY,........LOOKS 16, BUT LOOKS SO DIRTY, THE KIND OF LADY U OUGHT TO GET TO KNOW............SHADY LADY A SONIC BLAST' ! ( synth niose comes in )..........( later )........'GET ON YOUR KNEES, GIVE ME HEAD, FEELS SO GOOD, OH IT FEELS SO GOOD'.........

10 'RAVING MAD' !!

!! an epic tour de force, this is SHADY LADY's finest moment, this song is a long ( 8 min. ) futuristic glam rocker, with our singer sounding like the original mad hatter, seething with anger, and raving mad,......the band locks into a futuristic groove at times sounding at times throughout like MICK JAGGER fronting a sci-fi ALICE COOPER band,........... electric guitar notes fill out negative space created by the cool synth which makes this song sound way ahead of it's time,.............musically this number is different than the rest of their lp, and it's somewhat of a surprise to find them playing in this new style, well for ' 72 with synths like this, it was a new style and u can hear the band forging this 'new' sound with some GREAT work on the part of the producers too...........it being the last song reminded us of a couple other glam bands of the era whose last number was completely different musically than the rest of the lp........

PANDORA whose previously unreleased lp finally saw the light of day in the late 90s had a song at the end of their lp which sounded more an homage to the WHO than anything else.........the BRATS led by former N.Y. DOLL RICK RIVETS did a great song called '17' , which was more whimsical almost vaudeville as compared to the rest of their strong glam output, it's these songs at the end by these bands which make all the difference in the world, they show versitality, and talent way beyond their yrs, and so is the case with 'RAVING MAD' which comes as a BIG surprise after listening to their brand of 'tough' glam rock on either side of the lp............selected lyrics ~

'IN THE SHADOW OF MY BLACK PLUMAGE, HIDING LIKE AN EVIL GHOST, IT IS ME YOUR ANGRY HOST, FOR I..................YEA THE LORD OF HADES........OH I CAN' T TALK, CAN' T TALK ABOUT IT...........YOU'LL HANG LIKE HIDES IN HELL, ..............AND WILD, WILDE SCREAMS WILL SHOW THAT PAAAIIINNN, YEA I CAN TASTE IT, IT's EVERYWHERE U LOOK, EVERYWHERE U GO.......................NO TIME FOR MERCY, I SAID CRAWL OUT OF YOUR GRAVE, A NEW NEW LIFE AWAITS U.................I CAN' T, CAAN' T TALK ABOUT IT, I'M RAVING, RAVING, CAN' T U SEE CAN' T U SEE, I'M RAVING, INSANE, I'M CRAZY ABOUT U, I LIKE YA, I HATE YA, I LIKE YA, AAAAAAHHHHHHHH MAD !, MAD !, MAD, MAD MAD.........drums pound away to a primitive ending........maybe this was a preceding sound for ZOLAR - X...

well there a lot more lyrics than that, u try writing them down as this raver speeds away at 100 mph, anyways listening to this masterpiece conjures up thoughts like WHAT MIGHT HAVE BEEN................, indeed the u.s. glam scene woulda been a lot bigger had this lp been released................here are more comments sent in ~

The person who played the Moog synthesizer on 'Raving Mad' was Malcom Cecil who has worked on a number of Stevie Wonder albums. In fact it was Stevie's Moog we borrowed as well as his bandmate. Stevie was recording in the studio room next to ours at the time. Unfortunately the song's ending with synthesizer is cut off on the recording that you have. I have a version with it on it but the overall quality of the recording is not as good. It's unfortunate as the ending is really cool.

We never did the song live with a synthesizer. The synthesizer idea came to me when we were in the recording studio. I spoke to John and Max about it. I think that Max then talked to Malcom and Stevie about it. We tried it and it worked. I don't think anyone was using synthesizers in rock 'n roll music at that time, at least that I recall.
---
'POLE TO POLE'
well now this tune were a number they used to play onstage, but never recorded, for the lyrics and comments sent in by Gerhard, see our 2nd section on SHADY LADY in our gateway 2 close to the bottom, a link is there if you'd like to hear the new version Gerhard plays also....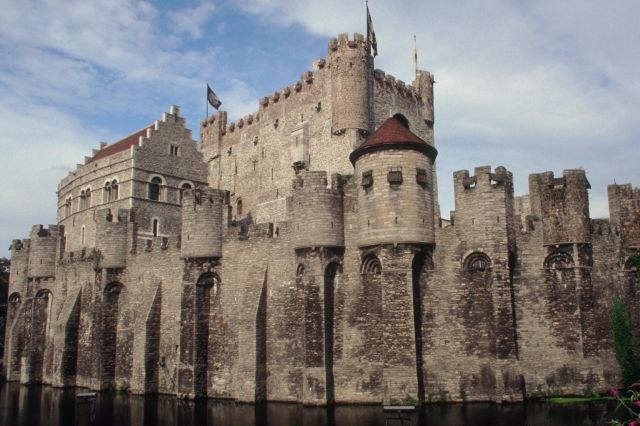 makes us wonder just how many people in the world have the recording we have ? probably not many,.....perhaps the world is not ready, and maybe these tunes should and will remain hopelessly obscure forever, drummer BILLY McCARTNEY became ZORY ZENITH singer for ZOLAR X around '74, they were a sci fi glam band quite different from S.L. and everyone else ( see reviews on page 23 of the 70s invasion for that story )
there has also been talk of maybe a book as well....
................ better be eating VEGETARIAN food only while reading this or else you'll be cursed :)
---
---
an ad featuring SHADY LADY which ran in a photo magazine
says STEFEN about this ad 'The picture you are referring to was an ad we modeled for (minus Jon who was layed up somewhere stoned I imagine), which advertised a wide angle camera lens for Vivitar. The ad ran in some photographic magazines. Funny because they got swamped with mail from girls wanting to know who those guys were along with some hate mail from religious fanatics concerning our looks. You just can't appeal to everyone. lol'
---
---
The reason why worry kills more people than work is that more people worry than work.

A jury consists of twelve people who determine which client has the better lawyer.

Don't ever take a fence down until you know why it was put up.

The world is full of willing people, some willing to work, the rest willing to let them.

--Robert Frost (1874-1963) American poet
---
THE INFORMATION FOR THE FOLLOWING STORY WAS GIVEN TO US ON FEB 21st '04 BY STEFEN SHADY OF SHADY LADY, IT IS ESSENTIAL READING, AND GREAT UNDOCUMENTED HISTORY, ENJOY -

Around 1969 in Greenwich Village, New York, Stefen Shady, Gerhard Helmut and John Christian got together and started forming a band that would become known as 'Shady Lady'. They were having a difficulties finding the other two members to complete the group. They had been auditioning musicians for months to no avail. One night at a 'Doors' concert in the East Village they ran into Johnny Thunders, (pre 'New York Dolls') whom Stefen already knew. Stefen told Johnny that they were putting this band together and that they were looking for another guitar player and a drummer. He asked if he was interested in auditioning but Thunders was playing bass at the time and they already had a bass player in Gerhard. After having run out of prospects they soon headed west to Los Angeles where they met guitarist, Leonard Denault. They had already been conducting auditions with other musicians and decided on Leonard as their fourth member. They hadn't had much luck with drummers as they were looking for a dynamic Keith Moon type.
One day they got a call from Billy McCartney who turned out to be the drummer they were looking for. Now, all the musicians were finally in place. Stefen and John already had a pocketful of tunes that they had written and were continuing to write more all the time. Soon after, a manager was procured but after a short while decided he wasn't leading them in the right direction and gave him the boot. Robert Stigwood then found the band and offered his expertise. The only problem was Stigwood's involvement with some other significant major projects which caused the band to shy away. Not long after, Robert Fitzpatrick approached with his offer of management. It turned out that Fitzpatrick had formerly been partnered up with Stigwood and together they had successfully managed Eric Clapton's band, 'Cream' as well as 'The Bee Gees' along with some other noted musical talents. 'Shady Lady' signed with the Robert Fitzpatrick Corporation, who also was managing Taj Mahal, Buddy Miles, Genya Raven and Bobby Whitlock at the time. Robert was their business manager and his associate Max Byfuglin became the band's personal manager. Fitzpatrick invested a good deal of his time and money in the group. Also, Max Baer (Jethro from The Beverly Hillbillies TV series) and football great turned actor, Jim Brown had investments in the band. Under Fitzpatrick's guidance the band started playing the local venues, always being introduced as "the world's most beautiful rock 'n roll band." It wasn't long before they had an army of ardent fans. 'Shady Lady' held all of their rehearsals at either Dress Revue or at the S.I.R. Sound Stages. (Sorry, if anyone thought that they were really a garage band although it sounds good) Actually, at one point they did play in their garage once in awhile. That was when they lived across the street from Ricky Nelson in Nichols Canyon. But hey, 'Ricky Nelson And The Stone Canyon Band' rehearsed in the Nelson's garage.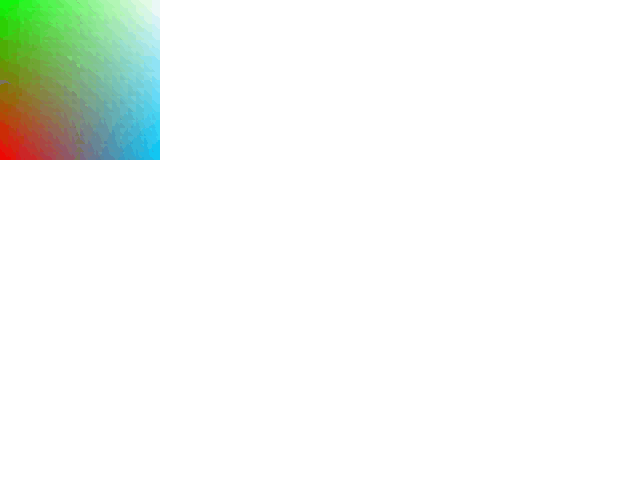 Sometimes the band held open rehearsals at the studios but soon found out they had to hire security when they did. The studio would be packed as so many kids would show up and there would be a line formed down the sidewalk. The fans were great though, lots of cute girls all dressed up getting into the whole glam thing, the guys did too. However, 'Shady Lady' as well as 'The New York Dolls' didn't just start "glam rock" but they also were the jump-starters of "punk rock" along with the infamous 'Iggy Pop'. 'Shady L' and 'The Dolls' may have looked glam but both bands had punk attitudes. One time, this obnoxious reporter from some local L.A. rag got all miffed because he was ejected from Shady Lady's dressing room at Oop-Poo-Pah-Doos. Stefen had asked Bill Rhodes, the band's road manager to throw the guy out as the guy was being an asshole and Bill promptly did so. The next time the paper was published there was an article calling 'Shady Lady' a shitty litter of young "punks." That really was probably the very first time a rock band was referred to as punks. Anyway, the band didn't care, they thought any and all publicity was good publicity and they got their share of both good and bad. As long as people were talking about you it didn't matter is what they said. They just kept playing and having a good time with an occasional bar brawl here and there. Numerous recording offers came their way including such companies as Atlantic, MCA and CBS records but they ended up signing with Scepter Records.
The band had three albums worth of new material to record but only ever recorded one, which by the way was never released. They recorded all but one song at The Record Plant in Los Angeles. That one song being, "Night Witch" was recorded at Larabee Sound Studios also in Los Angeles. Max Byfuglin, John and Stefen produced the recordings. They also had some really talented musicians helping out on some of the sessions such as John Hobbs on piano, Genya Raven, who sang backup on the very nasty lyric tune, "Down 'N Dirty" while Bobby Whitlock played the Hammond B3 organ on "Stranger". Stevie Wonder was recording next door in the studio and they borrowed Stevie's Moog synthesizer along with Malcom who played with Stevie to make it sound right. Buddy Miles showed up regularly for moral support and there seemed to be plenty of white powder daily to keep the band going into the wee hours. Leonard says, he thinks the sax player they used was the then unknown, Dave Sanborn but can't say for certain. The album was coming along fine and was almost complete except for some fine tuning when they got word Scepter Records were in trouble and were going bankrupt. Everything crashed at that point.

Drugs, ego clashes and now the defunct record label had exacted it's toll and the band split up. Fitzpatrick and Max called Stefen into a meeting and asked him to go solo which he declined. The band members went their seperate ways. John took off to London, England and Stefen returned to New York City. Stefen ran into The Dolls at Max's Kansas City not long after he arrived. The Dolls manager immediately asked if Shady Lady would go on an upcoming tour with The Dolls not knowing they had disbanded. After a couple months had gone by Johnny Thunders, his girlfriend Sable Starr and Stefen decided to get an apartment together. The winter was approaching and upon the day of the move-in Stefen called from the airport telling them he was going back to Los Angeles. He had gotten homesick for the warmer city on the West coast. After arriving back in L.A., Stefen and Gerhard attempted to reform the band but it never happened. John had returned but he had been just too overcome by drugs and alcohol.
It was all over and the world would never see what could have been one of the biggest bands in rock ' n roll history. Most of the band members have lost touch with each other. Leonard Denault lives in Riverside, CA with his wife Jackie of many years. He has a blues band called, 'LD and the Monkey Kings' which he is the singer for. John Christian and Gerhard Helmuts now lives in Portland, Oregon. Billy McCartney who has various aliases was last known to be in Eugene, OR. Stefen Shady resides in Studio City, CA and can still be found at some of his old haunts like Barney's Beanery or the Rainbow . But he has some new ones as well, such as The Fox and The Hounds English pub near where he lives. He's hard to miss as he is usually sitting around with a beer in front of him and a smile on his face, swapping tales with other musicians and friends and looking very 70's retro.
---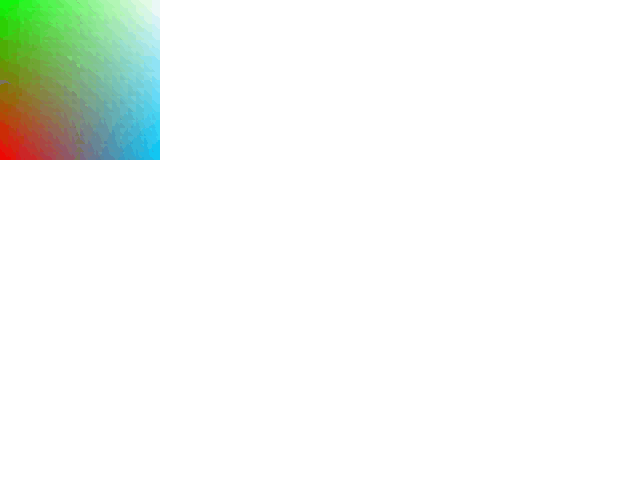 ---
On March 20--the first day of spring--thousands of caring people in all 50 US states and a host of other countries will hold informative and educational Meatout events. Events will include colorful 'lifestivals,' street theater, lectures, public dinners, cooking demos, food samplings, leafleting, information tables called 'steakouts,' and a Congressional Reception in Washington, DC.

The occasion is the 20th annual observance of the Great American Meatout, the world's largest and oldest annual grassroots diet education campaign. Every spring, thousands of Meatout supporters educate their communities and ask their friends, families, and neighbors to pledge to "kick the meat habit (at least for a day) and explore a wholesome, nonviolent diet of fruits, vegetables, and whole grains."

Meatout draws massive support from celebrities, public officials, educators, health care providers, meatless food manufacturers and retailers, and consumer, public interest, environmental and animal advocates. Mainstream support has grown extensively with more than 30 governors and big city mayors signing Meatout proclamations.

Meatout has past and present support by celebrities such as: Ed Asner, Bob Barker, Dirk Benedict, James Cromwell, Doris Day, Peter Falk, Frances Fisher, Jennie Garth, Sara Gilbert, CHRISSIE HYNDE, Casey Kasem, Rue McClanahan, Bill Maher, HAYLEY MILLS, Mary Tyler Moore, Kevin Nealon, Cassandra 'Elvira' Peterson, Joaquin Phoenix, and (the late) River Phoenix,
---
STEFEN also says
We recorded 'Queen Of Old' on vinyl but I don't have it. Leonard does but says the record is badly damaged. At one point you asked me about ballads. We only wrote four that I can remember, 'Stranger', 'Sweet Misery', 'Color Me Gone' and 'Lady Blue'.
We only ever recorded one which was 'Stranger'. Only one time did we perform 'Stranger' live on stage acoustically and I don't recall ever playing the other ballads on stage.
---
STEFEN SHADY in concert circa '72
ya know there's a rumor going around that BOWIE wrote 'LADY STARDUST' about this band, and why not, afterall he was in the audience at their shows way back in the early 70s glam days of L.a., we've read where the song was said to have been written about BOLAN, who knows, take a look at these lyrics below
'People stared at the makeup on his face, Laughed at his long black hair, his animal grace, The boy in the bright blue jeans,Jumped up on the stage'.....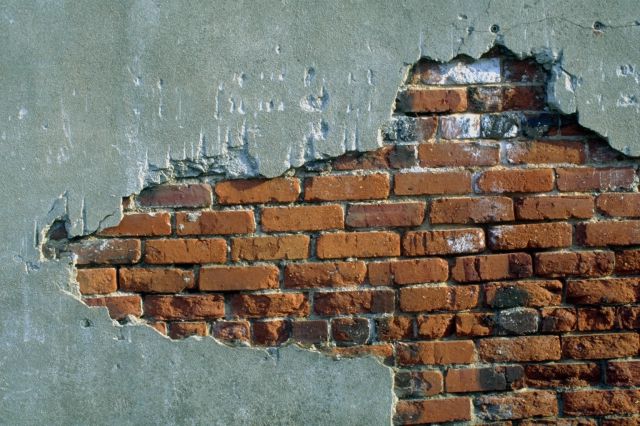 so maybe you have some questions for the former leader of SHADY LADY, or maybe u think u can lend a hend in getting out the cd, his email is -
BloodSinger1@aol.com
SOME LINKS
1 SHADY LADY page 2,see our gateway 2 for a gallery of SHADY LADY with some RARE pictures of this band, and info not available anywhere else,u wanna read about how STEFEN almost got an apt with JOHNNY THUNDERS and his girfriend right ? u can get there from the bottom of our gateway, or just use this link -
https://www.angelfire.com/clone/pictures11/shady.html
( also see the original writeup sent to us on page 23 )
2 THE GREAT HOLLYWOOD HANGOVER for a writeup on SHADY LADY by STEFEN SHADY himself, and pictures, we'd like to say this site ran by NANCY is really something else, lotsa info on the L.a. 70s underground here -
http://www.hollywoodhangover.com/shady_lady_bio.htm
3 THE HOLLYWOOD DIARIES......more info, and pictures on the band, from a groupie's point of view, including interviews with both STEFEN, and GERHARD, this GREAT site ran by MORGANA -
http://www.hollywooddiaries.com/
4 ERIC NORDMARK - Well nothing to do with the above story, but please read this story of a homeless man in Garden Grove california who was accused of a terrible crime by 3 preteen girls and spent 8 months in jail, only then the girls recounted the story and said they made it up, what a crime this is, most conservatives would rather sweep this story under the rug -
http://www.digitalcity.com/losangeles/news/article.adp?article=1461440
5 LOS ANGELES PUNK SCENE
Find out about the current state of the L.a. Punk Scene here, sign their guestbook while yuor at it....
http://www.suburbias.com/la/
6 STEFEN SHADY tells a personal story about JIMI HENDRIX here -
http://www.hollywoodhangover.com/jimi_hendrix_recollection_from_s.htm
7 GERHARD HELMUT - the former bass player for SHADY LADY sent in his site which went up in sept '04, he dwlees further on the times of SHADY LADY,and RIPPER, and has some downloads for u there as well, check out his site at -
http://gerhardhelmut.net/
8 STEFEN SHADY MYSPACE LINK ~
http://www.myspace.com/shadyladyrocks
---
in early june of '04 thru a series of letters Stefen revealed this note ;
I did not personally know Tom Petty nor was he a high school pal of mine. But yes he used to come to some of my gigs when I was in high school and we used to nod to each other and/or say hello but that was it. It was mostly due to the fact that both of us had long hair and around that time in Florida...no one had long hair. I did meet him many years later at a party in L.A. and we talked at that time about our days in Florida growing up and our bands renting out and playing small halls and venues and us playing the local clubs, etc. in our towns and the surrounding area. He lived about 40 miles away from where I grew up, in a different town. Anyway, it's no big deal and I was just ribbing you but really he and I aren't buddies nor do we even know each other. I am a fan of his music though
( 70s invasion mgmt. ) well we too are fans of TOM PETTY's music, allthough not all songs, he had a few bombs, but most of his songs we'll say range from Good to Great from 'AMERICAN GIRL', to 'FREEFALLIN' to Great pop songs like 'YER SO BAD', Petty is one of america's Great musicians.........ok we figured this is a nice way to end this page, but wait it does not end,......... don't forget the 2nd page on 70s glam rock phenomenon SHADY LADY in our gateway 2, now if only we could get some updated news on when that cd is coming out......some of u allready know ZOLAR - X's cd will finally be released in aug '04....

---
well ok we got some news for u folks, here it is -

a deal has been finalized with Rave Up Records for a very limited edition release of Shady Lady's 'Raving Mad' lp to be done in a transparent red vinyl and slated for December '04 release. These will probably even be hand numbered as there will only be 500 copies of these available in the US, UK, Germany, Italy and Japan combined.
---
70s invasion home -

https://www.angelfire.com/vt2/70sinvasion/

'.........treat me like a stranger, treat me like a stranger, sometime.......'.............

*

:)