* 70's invasion page 12; more 70's GLAM trash ,70's PUNK and COUNTRY Music *
ultrarare 45 pict. of the BOSTON BOPPERS ' 74

Updated Aug. '11

recently reviewed here;

DUMP , obscure 70s italian rock band with a junkshop glam sound,

the MONKS, not the 60s band, this one was an obscure glam 45 from ' 74 , review sent in by PAMELA The Bubblegum girl, see below

COUNTRY section updated with reviews and info on ; CAL SMITH, and BILLY SWAN, and in mid '04 we added LORETTA LYNN, and JACK WHITE of the WHITE STRIPES, and more,.......see below

*

the artists are in no particular order
MUSTARD
'GOOD TIME COMIN' '74 ! whew !....WHAT A SINGLE !! rates with the very best of '74.....this is a Super Glitter rock stomper with GLITTER BAND guitar and sound and STOOGES-like bass and stomp, the complete sound sounds like a giant robot on LSD stomping over mountains.....'ROCKIN' ALL AROUND, YEA ALL OVER THE PLACE,.............. YOU OUGHT TO LOVE HER, SEE HER EVERY DAY, I'M MAKING IT EASY TO POUND ALL THRU THE DAY !!!! TELL ME WHAT YOUR THINKING, I'M WHAT YOUR LOOKING FOR !!!! YOU LIKE TO SEE IT LIKE TO FEEL IT, IT's A GOOD TIME, IT's A GOOD TIME COMIN'.....horns blare, this is one of those singles highly sought after worth about 1000 dollars today, it packs a real punch, can almost be classified as pre-punk, the b side is 'I SAW I HEARD'.....we ask.....WHAT ELSE HAS MUSTARD DONE ?
JIMMY JUKEBOX - 'MOTORBOAT' '72 ........( this is actually KIM FOWLEY )]
this was one of the underground singles FOWLEY has been releasing since the 60's, we put this tune up top of this page cause it's super-pop ! on 'MOTORBOAT' he sounds way ahead of his time considering this was an early glam single....vocals, guitar playing, everything here is in top form, this song really ROCKS OUT !....a little like BOWIE, with an old-time piano rock sound ......
lyrics ; 'MONDO-DECO - IKE-ROCK FUGITIVE, ( not sure about the next verse)FOLD IN THE ZONE OF CLOAK DON'T JIVE, STAY ALIVE, SHAMPOO YOUR HEAD IN A HURRY, LET's GO DANCING, DANCING ON THE CEILING, DANCING WITH A FEELING, MOTOR....MOTORBOAT' !......surprised this has not gotten more recognition, it rates with the best of '72, or 73 for that matter...couple yrs after we posted the review it went onto the comp. MORE GLITTER FOR THE LITTER from Rpm records ( see page 21 )
we have back home an old lp called 'VAMPIRES from OUTER SPACE', an lp FOWLEY produced in '79 with many new wave artists, pretty good lp the band the LONESOME BOYS is the standout, elsewhere LAURIE MCALLISTER ( ex RUNAWAY) makes a good contribution with her band the ORCHIDS......info here about KIM FOWLEY and this tune - http://www.ifrance.com/LaFuite/musique/fowley/disco/outlaw/outlaw.html
you can hear FOWLEY's 'the trip' from a great link on page 10 called ALTERNATIVE SIXTIES JUKEBOX......
The BOSTON BOPPERS - 'DID YOU GET WHAT U WANTED/WHIRLWIND GIRL ! * '74
....'DID...DID U......DID U GET..........DID U GET WHAT U WANTED TONITE ?....WAS IT ALLRIGHT ? ALLRIGHT, ALLRIGHT, ALLRIGHT, WAS IT ALLRIGHT ?.....DID U BOP, GONNA BOP IT DID U ROCK, GONNA ROCKI IT, DID U GET WHAT U WANTED TONITE ?........IT WAS ACTION PACKED ! take a good look at this picture sleeve (above), the BOSTON BOPPERS sound better than they look, the singer sounds like DRACULA, with the guys in the background playing MUD-type glam with a ROCKY HORROR influence...true camp !....3-d keyboard zooms in, with solid drums pounding away, this is some SUPER-GLAM ! ....wonder what else they released ?....NOTE: GEORDIE had a Great song similiar to this called 'BLACK CAT', on that one a background singer makes Dracula-type prounciations, but this song is much better.............on the b side 'WHIRLWIND GIRL' the guys come up with another Great one as well, sounds more like MUD meets the GLITTERBAND with glitter drums *....'DOWNTOWN NOT A SOUND, ALL IS QUIET NOON DAY RAVERS LOOKIN' FOR A RIOT, 10 p.m. AT THE 'GAP' ( ? ), SHE CAME LIKE A HURRICANE, SHE BOPPED IN'.......and 'WHIRLWIND GIRL IN A HURRICANE TELL ME WHATS YER GAME, YOU'D DRIVE A MAN INSANE....
---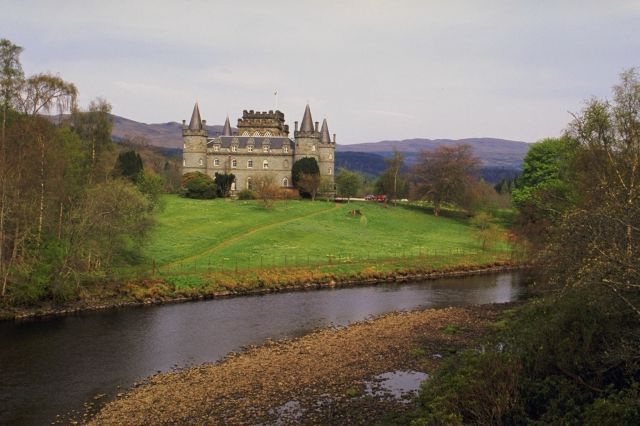 ---
BARRY BLOOD
'POOR ANNIE' ' 75
SUPER-COOL glitter rock, could be classified as pre-punk as well, begins with metallic handclaps and rough electric guitar, rapid fire drumming,........this tune is more in the style of CHRIS SPEDDING than anyone else, 'IT WAS A ( ? ) DAY IN NOVEMBER, IT WAS A CLOSE SIGN ON THE DOOR, SOMETHING TELLS ME MY GIRL AIN'T HERE NO MORE, SHE USED TO WORK ALL DAY'..................chorus - ' WORK, WORK, WORK ANNIE HAD TO WORK ALL DAY'.........so who is BARRY BLOOD ? we'd love to find out more as this song is dynamite !......on ebay in this last week of oct. ' 03 there was a single by someone with the same name , not sure if it's the same guy, this one is for a song possibly from the 80's called 'killing time' for the show called Eastenders.........
---
1 SKYBAND - 'BANG! OOH ! U GOT ME '!'75
well as u can see this is the cover of SKYBAND's lp below, however we did not intend for it to come out so big, it just happened that way.......this song 'BANG ! OHH ! U GOT ME !'is from Skyband's lp of '75, ....from the beginning u can tell it's from '75, this is sci-fi rock, GREAT guitar, bass and drums, and keyboard squiggles, and a violin as well !....'thought i was a midnight cowboy riding on the midnight range', then come some squiggles from the keyboard, later a violin plays along and some more lyrics are 'tried to be a deep sea diver catching all the fish', and 'i used to be a main attraction, now i'm just a falling *'.....surprisingly this song made the soundtrack for the super 70s U.k. Glam rock released in '75 'SIDE by SIDE' see our in depth reviews of this film in our Gateway 3....
well D.O.M. used a violin in their mid 70's punk glam, but this is more pop, and rock oriented compared with the DOCTORS dark punk sound, ...the FAST had a GREAT punk song in '76 with 'WOW, POW, BASH, CRASH', SKYBAND's song here has some campiness like the one from the FAST here, however they are not as fast or punk oriented like the FAST, probably closer in style to the TUBES, and they have a whole lp from '75 which our friend says has some good ones on it,here is the track listing -
1. Bang! Ooh! Ya Got Me! - 3:38 2. Me and the Raver - 3:28 3. Pie in the Sky - 2:35
4. Hollywood - 2:57 5. Dream Machine - 3:33 6. Spotlight on the Dancer - 2:42
7. Cold Light of Day - 4:47 8. Small Talk - 2:30 9. Can't Keep My Love Undercover - 2:54
10. Roll It Over - 3:40 11. Easier Than Saying Goodbye - 2:55
---
The Absolute Truth is Sri Krsna, and loving devotion to Sri Krsna exhibited in pure love is achieved through congregational chanting of the holy name, which is the essence of all bliss.

" (Caitanya-caritamrta, Adi-lila 1.96) Book distribution inspires us to live the following verse:

trnad api sunicena taror iva sahisnuna amanina manadena kirtaniyah sada harih

"One should chant holy name of the Lord in a humble state of mind, thinking oneself lower than the straw in the street; one should be more tolerant than a tree, devoid of all sense of false prestige, and should be ready to offer all respects to others. In such a state of mind one can chant the holy name of the Lord constantly."
---
FRANKIE and the PHANTOMS
'ROCK and ROLL BAND' ' 74
rough thick sound, raunchy glam rock, really GREAT number similiar to GEORDIE, the song grows on you after a few listens....... 'NOW I WANNA USE IT, LISTEN TO THE MUSIC ON THE RADIO GRAND, I BOUGHT A GUITAR JUST TO LEARN A FEW BARS, NOW I'M PLAYIN' IN A R-n-R BAND, R-n-R BAND,R-n-R BAND, I GOTTA START PLAYIN' IN A R-n-R BAND'.......this song is GREAT 70s TRASH, would love to hear the b-side....
THE GARNETS
this song coulda made our page 5 in the Miscellaneous section, but we think this one were a glam band who experimented with prog and came up with something really OUTTASITE......not really sure how much output this band had, one thing's for sure 'GO LEILA' is one INCREDIBLE piece of GLAM/PROG reaching over 6 minutes in length, this song is completely originally and hard to classify ,allthough on the vocals the band goes for something along the lines of SLIK' 'FOREVER NOW' with incredible MONK-like chanting, maybe they were into ROXY music a little also, the 8 piece band on this 45 features a gal all dressed in black who looks and is dressed like CHERRIE VANGELDER SMITH ( see glam girls section 2 ) complete with big black hat, they're sitting around some antiques in an old house, this is intriguing to say the least.... released in '76........'GO LEILA, LEILA LY, GO LEILA LY, .....YOUR THE ONLY WINNER, TO SEE THAT I HAVE DONE, WITHOUT YOU DAY CAN'T TOUCH ME, AND I WON'T HAVE TO RUN, I DIDN'T WANT YOUR MAN TO DIE'....
---
---
MICHAEL FENNELY
'LANE CHANGER' ' 74
cool glam rock, GREAT guitarist playing hard, and VERY FAST riffs, 'I USED TO BE SOMEONE U CARED FOR, I USED TO BE , I USED TO BE SOMEONE U KNEW, I USED TO BE, I USED TO BE, I USED TO BE SOMEONE LIKE U'......and........'I USED TO BE YOUR MOTHER's BABY, I USED TO BE YOUR MOTHER's FRIEND, I'M A LANE CHANGER......at times the riffs sound like an automobile changing lanes........fades, comes back strong......this tune came from an lp FENNELLY released an lp in '73, he had another lp in '74, before that he played with CRABBY APPLETON a rock band who had 2 lps.....he was also in the MILLENIUM a 60s pop-psych band who had a great 1st lp ( see our gateway 4 for reviews )
---
STRETCH - 'MISS DIZZY', '75

EXCELLENT song from the lp 'ELASTIQUE', this one sounds very influenced by STEVE HARLEY and DAVID BOWIE as well, soft rock with very good musicianship, 'SHE CAN SPRINKLE * stardust ON HER SILKY HAIR, BLOWING TACKY KISSES WHEN THE CROWD IS THERE, DON'T U KNOW SHE CAN'T MAKE IT, CAN'T FAKE IT, SHE'S SO SQUARE', and HOLLYWOOD PRODUCTION THEIR HARLEQUIN (SOMETHING) COLUMBINE' , and 'SHE THINKS HER PUBLIC CAN GO ON WITHOUT HER, SHE'S GONNA BE A *', yes these are some of the lyrics from this gem, search this one out, they had a few lps in the mid 70's.... in late 2010 we added a photo of this band to our gateway 7,

VILLIAN 'PHOTOGRAPH '75

sophisticated pop with violin, very similiar to STEVE HARLEY and COCKNEY REBEL....GREAT song ! good vocals, with a girl whispering throughout the song words like 'i love u' who sounds like LYNSEY de PAUL......with lyrics ; 'u came in thru late last nite, i didn't say a word', and 'photograph let me take your photograph'....if u like GRAME GRACE you'll like this single....

MARMALADE 'OUR HOUSE IS ROCKIN' '73

EXCELLENT glam rocker, yes this was the 60's pysch band, and after releasing some pop-pysch gems in the 60's they held on thru the early 70's and as we have been told most people did not know they released some glam rock singles...this one rocks out like HELLO on a field day !, heavy bass and drums, great guitar work, .......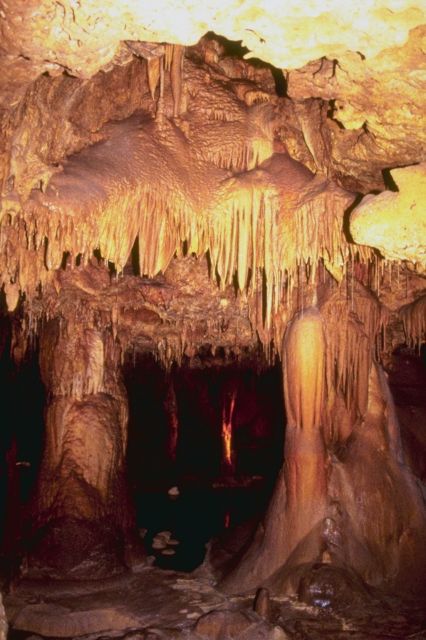 MICK RONSON - 'ONLY AFTER DARK' '74
Bowie's guitarist, this song from RONSON's 'SLAUGHTER ON 10th AVE. sounds exactly like Bowie's vocals, but thats not surprising since he played guitar alongside him for yrs, this one has solid guitar playing , solid drums as well, 'let my spirit fly, only after dark, ahh'.....'love me tender' (a cover of the ELVIS classic ?) is the b side....
RON DAVIES
'IT AIN'T EASY' '70
'all the people got their problems, that ain't nothin' new, it ain't easy, it ain't easy when your goin down......yes this is the original version that Bowie would cover on his 'ZIGGY STARDUST ' lp later..... and Ron sure sounds a lot like Bowie, no we are sure he is not related to ray...we'll bring more info here on this person soon....'silent song thru the land' was the b side....
DAVE ALEXANDER
Alexander released a really GREAT single in '74 entitled 'LOVE,LOVE,LOVE', with shimmering STONES-like elec. guitar and really good vocals, came out on the Rare Earth label, 'Missy' was the b-side......selected lyrics.....'WELL I SPENT THE NIGHT AWAY IN A RAILWAY STATION, I THOUGHT NEVER AGAIN WOULD I FALL IN LOVE, BUT IT STARTED SLOW AND MAN I'M FEELING COLD, SO I LENT MY THOUGHTS ON THE.......LOVE, LOVE, LOVE YOU BROKE MY HEART' !
WOODY WOODMANSEY - 'U BOAT' '77
from Bowie's Spiders, he played drums, glam-pop-rock, has BOWIE-type guitar, elec. piano, 'this is your agent calling, isn't it good to be back home', and 'i'm beginning to see the light, turn on your tv and watch the fight', later, 'the dive, the dive, the dive, 10,000 bodies fill the night', GOOD song here, '* machine ' was the b side..... and we have read he was in the 'SPIDERS' lp that was released in '75......
---
GIGGLES
this glam-pop band released at least 5 singles, and opened some shows for SWEET in the era, that in itself is quite an accomplishment, they singles are mostly in the glam-pop category, and they really rock out on one single.....
'MARIA ( the enchilada song ) '74
glam-pop #, charming appeal,good musicianship,...... begins with handclaps and a spoken-word intro.....'I BEEN HEARING SOME TALL TALK ABOUT HOW TOUGH U ARE AND HOW U GONNA WALK ALL OVER ME, SO I'LL COME BY AND GIVE U A TRY.............(hey) U BEEN GONE NOW,AAALLLLL WE GOTTA GET IT ON MAN, MY GIRL MARIA SAYS SHE DOESN'T WANNA SEE U NO MORE, CAUSE U BEEN BAD TO MY BABY, AND IT's DRIVIN' ME CRAZY, NOW U BETTER BE MOVIN' ON AND ON'.....
'GLAD TO BE ALIVE' ' 74 (april)
POP-PERFECTION ! complete with an indian tribal beat, GREAT vocals, and an all around attitude that makes for what shoulda been a BIG hit, but what happened ? probably received little airplay and faded like the rest, allthough that tour with SWEET gained them some recognition........' I DIDN'T COME HERE TO SEE THE WORLD OR SELL IT, I DIDN' T COME HERE TO HOLD YOUR MIND OR TELL IT, IF U DON' T LIKE ME THATS NO CRIME, YOU GO YOUR WAY AND I'LL GO MINE, THERE's NO DOUBT THAT I'LL SURVIVE,........ CAUSE I'M SO GLAD TO BE ALIVE, Y E S I ' M S O G L A D T O B E A L I V E...drums fade perfectly....
'GIGGLE WIGGLE'
well if they wanted to kill their career in a heartbeat, they could have done it with this FLOP, this song has very pretentious lyrics, corny, and would have caused them to get booed off a stage in a minute, it's nothing like their other 4 singles here.......( synth intro)....'you must take care about the clothes you wear if you wanna be a girl you got to take care, late to bed late to rise, don't want you out groovin'............VERY FORGETTABLE
'JUST ANOTHER SATURDAY NIGHT'
they took a step in the RIGHT direction with this piece of HEAVY glam rock which sounds influenced by the bands playing around the time ' 74-' 75, similiar sound to BROWNSVILLE's STATION 'SMOKIN' IN THE BOYS ROOM'......glam guitar, handlcaps, synths 'SHE's SITTIN IN THE BACK OF A LIMOUSINE, SHE WEARS A REAL TIGHT DRESS, MAN SHE WAS MESSIN' MY MIND, OOOHHH SHE WAS HOT....I TRIED TO TAKE HER DOWN TO THE MOTEL STAND SHE's STARIN' AT THE OTHER LADIES SAYIN' WHO DO U THINK I AM' ?......AND IT's JUST ANOTHER NIGHT IN THE CITY, JUST ANOTHER NIGHT IN THE CITY, ( streetwalkin' ) , JUST ANOTHER NIGHT IN THE CITY, JUST ANOTHER NIGHT IN THE CITY, ( streetwalkin' )'.........................'DRIVED HER DOWN TO DETRIOT, .................I'M SITTIN AND DRINKIN' WITH SOME GUY, CRASH DANCE, HE SAYS THERE's A BRAWL OUT ON 57th st.....
'REACHIN OUT' '77
allright single with good guitar playin'...' I'M REACHING OUT WITH BOTH MY HANDS, TOUCH - TOUCH OOHH TOUCH TOUCH, REACHING OUT TO SOMETHING IN A FAR AWAY LAND, OOHH TOUCH TOUCH'......
---
the MONKS

'ROLLER COASTER ROCK_N_ROLLER'......'74...... review sent in by PAMELA GWYNN the Bubblegum Girl from sunny San Diego California....'I have to say it's an awesome single. It has that early 70's good time feel. Makes you want to dance. It has all the elements that make a good bubblegum/glam song. "Sweet little rock and roller moves like a roller coaster." It has a Kenny feel to it. Cool slide on the guitar and a good beat. A must find'!.....Pamela says in San Diego there are a few folks into the bubblegum/glam music of the 70s write her at bubblegumgrl1972@yahoo.com........to see a picture of this rare 45 see the latter half of our Gateway 2, or else enter this link into your browser -

https://www.angelfire.com/yt3/screamers/glam74.html

NUTZ

if you ever see a 45 in a record store or thrift store called 'ROUND and ROUND' by Nutz from '74 BUY IT !, it's a perfect 70s pop song, somewhere in it you can hear a similiar sound of the GRATEFUL DEAD, but it's more pop as compared to them, it has syncopated drumming and the whole band sings along to what has to be a long lost classic 45,...'ROUND AND ROUND WE GO AGAIN, BUT WE STILL CAN'T SEE THE LIGHT'.... this was the band's 2nd single of ' 74, the 1st single 'AS FAR AS THE EYES CAN SEE' also came out in that year, it has a slide guitar for a blues effect and a good outlook.. 'AS FAR AS THE EYES CAN SEE, YOUR LOVE BELONGS TO ME'.....the band had an lp in '74, another in '75, and their 3rd in 77 before quitting alltogether, read more about them here -

http://www.lewys.co.uk/nutz.htm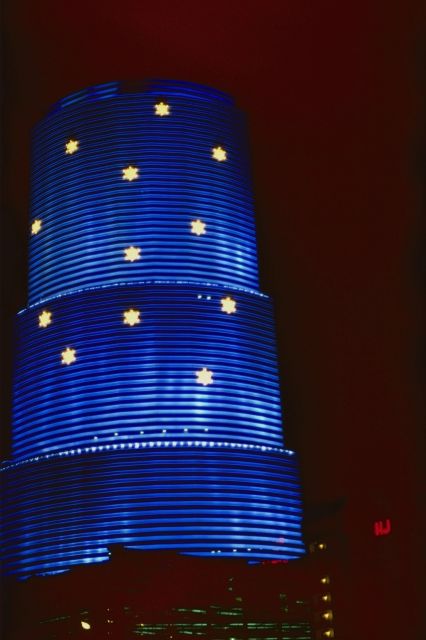 DAVID KUBINEC - 'SIT ON IT' '78
former member of the RATS ( see page 15), no not RONSON's rats, but a different band who sang an excellent power-pop glam # called 'TURTLE DOVE' '74, also they had a GREAT lp '74 as well ( see page 14for review), a few yrs later KUBINEC released this song as well as a few others we have been told, this has to be one of the most decadent songs since the HOLLYWOOD BRATS 'SUCKIN on SUZIE' '75 ( see page 4), 'SIT ON IT SUGAR, SIT ON IT', yes he's referring to his face, this is hard rock with a good PUNK edge, strong keyboards, rough guitar and vocals, and the girls in the background do a great chorus of 'sit on it'.....Note; the ROTTERS came out with a punk single in '78 called 'STEVIE NICKS SIT ON MY FACE' , but thats another story....
and guess what KUBINEC released an lp in 78' with JOHN CALE producing !! guess who played guitar on some songs ? CHRIS SPEDDING who else....SPEDDING has played on every lp ever recorded......here is a track listing from this hard to find lp
1 Another Lone Ranger 2 Some Things Never Change 3. Love in the First Degree 4. Comin' Home 5. Out in the Rain
6. Sit on It 7. Line Shooter 8. On the Edge of the Floor 9. Tear Myself Away 10. The Elf Sires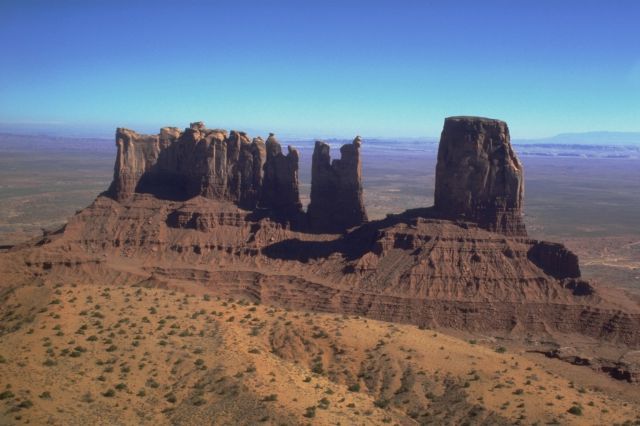 ---
excert from page 31 of the 'SWORD and the FLUTE' by DAVID KINSLEY

'in the heavenly sporting ground of Krsna's paradise, ordinary thing such as walking and speaking lose their pragmatic nature alltogether and become dance and song. For this is where Krsna is, and where Krsna is nothing is ordinary, nothing is harsh, nothing is graceless.

The sound of Krsna's flute, though is more than melody. It is a summons, a call to come to him. It calls the souls of men back to their Lord.
---
---
BABE RUTH - 'AIN'T THAT LIVING' '73
this hard rock band had a few lps in the early 70's and they were led by a gal named JANITA 'JENNY' HANN' ,this song is hard rocking glam with a good-time rock sound, the girl sings very well' 'hey hey' sing the guys while she sings 'ain't that living, if u want u should have been by now' ! this was their 2nd single,......'we are holding on' was the b side.... their lps are said to be great, they played progressive hard rock, as well as some glam....
DUMP
'ANNABELLA/BABY BABY'
judging from their picture sleeve one could say that this band were a rock band who at the time made at least this glam rock single, don' t know much about them other than they were from Italy and on the Fontana label, whatever the case this song 'ANNABELLA' could be considered part of the junkshopglam genre.....sounding like a scarier version of the GLITTER BAND with Gary Glitter styled vocals and that scream/chanting in the background.......'BA,BA,BA,BA.....GET OUT OF MY WAY, GET OUT OF MY WAY.........YOUR GONNA GET IT TONIGHT, GONNA GET IT TONIGHT, ALL U GET OUT OF MY SIGHT, AHHHH'...........campy to say the least and like a lot of this lost 70s music this band were sure is long forgotten, but what a Great name eh ? ......see our Gateway 4 for some photos, this review is there also....
GRINGO
featuring HENRY MARSH who would later jion SAILOR ( see page 4), this band featured a girl singer named CASEY, and 2 other guys, allthough this song here has a male singer and has BOWIE influenced vocals, with an original rock sound, strong guitars, and tambourine,...... later comes a carnival interlude....'ORANGE AND GREEN THE MINSTREL STANDS AND PLAYS HIS FAVORITE SONG FOR YYOOOUUU, RIDING ALONG THE WINDS OF TIME WILL BURST THE SILVER BALLOON IN 2, IN 2,......I CAN'T BELIEVE IN ALL U SEE, COMPLETE SIMPLICITY, PURPLE UNICORN SHE RIDES U INTO THE NIGHT IT's ALLRIGHT, IT's ALLRIGHT..........I'M ANOTHER MAN'.......later......'LIVING BETWEEN THE SOUNDS OF TIME U LOST YOUR SILVER BALLOON FROM BILL, FROM BILL'.......
ABACUS
INDIAN DANCER ' 73
this band was from germany, a rock band who had a few songs that could be considered glam, this song is an original number, cool glam with handclaps, the drums have a certain kinda indian tribal beat, thus the title name.........' I DREAMED IN THE NIGHT, AN INDIAN SIDE, THE MUSIC WAS PLAYING , THE ROOM CAME ALIVE, I LIT A FLAME, MY WOMAN SHE CAME SHE WAS A DANCER ( DANCER ), SHE DANCED TO THE MUSIC, SHE DANCED TO THE BEAT, MY BODY WENT COLD FROM MY HEAD TO MY FEET'.....the b-side was called 'be that way'
'FLY WITH US' ' 74
different than the single above, this song has 60s pop sensibilities, and features an intro with synths rolling .........'I'D LIKE TO WELCOME U ABOARD THE CAPTAIN SAID, AND MAN U KNOW I KNOW HE WASN' T JOKING , I TRIPPED AWAY TO THE SEAT U KNOW THE PLANE IT WASN' T FULL, FLY WITH US, FLY WITH US, B. E. A. WILL GET U THERE..........later............' THE FATHERLAND WAS LAID OUT LIKE A MATTRESS, THE BEER CAME BY.........ends with.......' YOUR POPPA DON'T DANCE AND YOUR POPPA DON' T WARN YA' .........the band released a few lps in the 70s....
for more info on ABACUS see Puckner's German rock site -
http://mitglied.lycos.de/MartinPruckner/abacusstory.html
In the Glam film Side by Side there is a door with the name Abacus on it, maybe it was probably a recording company of some kind ?
BITCH
'GOOD TIME COMIN' / AT THE PARTY' ' 72
hard STONES-like rock, not great, but not bad, and no this is not the same junkshop glam rocker as done by MUSTARD in ' 74, it just has the same title.......' WENT TO A PARTY, GREAT FUN ROCKIN' THE BLUES, WENT TO A PARTY, KNOCKED ME OFF OF MY SHOES'.........the band fatured a girl singer, se our gateway 5 for a photo....
---
BROTHER SUSAN
'SEE MY FINGERS FLY' - mar. ' 74
ok single, KENNY sound, handclaps .....'I COULDA BEEN A DOCTOR, PILOTING A HELICOPTER, U CAN HAVE POSITION, NEED TO HAVE POSITION BABY, HAD TO MAKE A BIG DECISION, HEADED UP A ROCK MUSICIAN, IT's THE ONLY WAY TO DO'......interlude with 50's vocal style sing-speak....
'RIDE, RIDE, RIDE' - july ' 74
this single is MUCH better, has a girl singing soulfully in the interlude which improves the song, 'IVE GOT THE FREEDOM OF THE GREASE HIGHWAY, BUILD MY REPUTATION, AND I'LL MAKE IT STAY, I'VE LIVED THE LIFE I WANNA, ( chorus ).....WERE GONNA RIDE, RIDE, RIDE, RIDE......TAKING OFF THIS SUMMER, I'M GONNA OWN 2 WHEELS'........( interlude; girl - ' 95 DEGREES, CRUISING OUT OF TOWN, DO THE MOTORBOUND'......enthusiasm builds towards the end........
KALEMARIS
KALEMARIS were a 4 piece band from denmark, they released a glam lp in '74 called 'Staldfraes', they had a little paint on their faces, from that lp 'ROCKEN PULS' is a great one in the style of SWEET with cool synths, and an electric guitar attack.....other songs from that lp which are good ones were ' Frk.Arm og Dr. Konto', and 'Giv mig din hand', the band sang in their native danish dialect.......the lp was as were a lot of these bands not promoted and sank fairly quickly, however these days it's regarded highly amongst collectors because of it's a RARE find.....
this lp reminds us stylistically of TEARS who were a 4 piece swedish glam rock band, they painted their faces like a few of the genre did , they were a glam band who rocked out like SWEET in the mid 70s and did so very well, you can find 2 reviews of this band on page 31, accessible from the links at the bottom of page 21 we have a gallery on the band also somewhere in our gateway, check out another review of KALEMARIS here -
http://www.thewonder.co.uk/lost.htm
Kalemaris lp tracklisting ~
Staldfræseren, Balladen om det kvadrede æg, Aftægt, Rocken's puls,
Gi mæ di hånd, Mi nøj travtor, Skotøj og andre ting, Frk. Arm og Dr. Konto, Ringdans.
here is the link to page 31 featuring reviews of TEARS who were from sweden,
https://www.angelfire.com/rebellion/70sinvasion/catapult.html.

APRIL
' I WANNA FALL IN LOVE WITH YOU ' ' 75
this obscure glam-pop band were from the uk, and did not feature a girl with this name as far as we know, the guys sound like a ROLLERS type pop band, and rather innocent, this song is a BEATLES imitation with ROLLERS flair, and just a bit of the 50s retro sound thrown in......'WANNA, WANNA, WANNA,WAAOOO,WANNA,WANNA,WANNA, WAAOOO,WANNA,WANNA, WANNA WAAOOO, FALL IN LOVE WITH U, SOMETHING ABOUT THE WAY U MOVE ME THE WAY U SOOTHE ME, I CAN'T GET U OUT OF MY MIND, I-I-I-I- WANNA FALL IN LOVE WITH U LOVE TO FEEL THE SAME WAY TOO'
'ROLLIN' IT OVER' ' 75
this single ( or b-side ? ) is better than the song above, features cool glam guitar and again the ROLLERS sound 'SHE DIDN'T WANNA STOP, I KNEW SHE HAD TO ROCK ON , THE PLACE WAS GETTIN' HOT, REALLY MOVIN' ALONG AND THE KIDS STARTED GATHERING 'ROUND........ROLLIN' IT OVER AND KICKIN' IT UNDER, AND DANCIN' THE NIGHT AWAY.....
---

SPIDER
'COME BACK BABY' '74
good glam number but nothing great, MUTT LANGE is the writer, he sounds familiar, anyways this band has a glam-pop attempt trying to be like SLADE, sounds like they were jumping on the bandwagon like everyone else.....'WHILE I WAS FAST ASLEEP U TOOK MY LIFE.........WHILE I LAY HERE AND WEEP........GOTTA KEEP RUNNIN' TOWARD THAT BIG DREAM, BABY COME BACK, BABY COME BACK, BRING IT ON HOME TO ME.....'stay a bit longer' was the b side.....see our downloads 2 page for a sample.....SPUNKY SPIDER was another band who had a much better single ( see page 21 )....
---
BIG JOHN's R-n-R CIRCUS

this band had 3 lps ; 74, 75, and another in ' 77, not sure if they had anymore lps, they had some singles which had circus intros that sound like they were part of a concept lp.......

'LADY ( SHE PUT THE LIGHT ON ME )

good song , enthusiastic singing from the members....a ringmaster makes an announcement ( 'children of all ages, john welcomes u to the greatest show on earth ) ' OH YEA, OOOOHHHHH....I USED TO RUN AROUN, MY FEET ARE HOMEWARD BOUND, AND I DO LOVE U, SHE PUT THE LIGHT ON, SHE PUT THE LIGHT ON, LADY SHE PUT THE LIGHT ON ME '....towards the end the ringmaster says ( ' and now Lazlo the great'.... ).....categorize under classic rock with a twist....

'ROCKIN' IN THE U.S.A.' ' 74

sounds like a HELLO title, this one is our favorite from the 3, a GREAT song, cheerful pop number with glam flair ; Ringmaster ( ' the time has come for the grand finale, yes the time has come' ) ' WELL DO U DIG THAT ROCKIN' MUSIC ( YEA ), WELL DO U FEEL IT COMIN' ON, WHY DON'T U GET ON YOUR FEET AND USE IT ' ....carnival sound ends the song.....more lyrics to come....

' WHEN WILL U BE MINE ' ' 74

a pop song, nothing special, dissappointing and rather boring when compared to the other 2 singles here.......' I BEEN LOVED BY U, WHEN OF WHEN WILL U BE MINE, I' VE BEEN TAUGHT BY U' ....sounds like they borrowed lyrics from the Linda Ronstadt tune of the same title however this is a different composition.........
---
FLASH CADILLAC and the CONTINENTAL KIDS
this retro-style 50s band began playing back in ' 68 when pyschedelic music was the big thing, playing very much against the popular music of the time, their music was refreshing and they are viewed today as more authentic and rockin' than say SHA, NA, NA,......they played in the film 'AMERICAN GRAFFITTI, later in APOCALYPSE NOW, and in ' 75 most americans can recall their 'HAPPY DAYS' episode ( under the name Johnny Fish and the Fins )where they played a GREAT version of 'YOUNGBLOOD' ' 74 which was supposed to be a promo for their next single, but their record company Epic did not release it as a single, it's a shame because it's a GREAT one.....'I SAW HER STANDING ON A CORNER, A RED RIBBON IN HER HAIR, I COULDN' T KEEP FROM SHOUTING ( background singer stutters ) YOUNGBLOOD, I CAN' T GET U OUT OF MY MIND' !................they did some GOOD glam covers; BARRY BLUE'S 'DANCIN' ON A SAT. NIGHT' ' 74....'HEY LITTLE GIRL GET YOUR GOLD SATIN JACKET AND YOUR FADED BLUES, IT'S GONNA BE ALLRIGHT '......
they also chose to cover WIZZARD's 'SEE MY BABY JIVE' ' 77, 'LOOK OUT, LOUK OUT YOUR MOMMA WILL SHOUT U MIGHT AS WELL GO HOME'.....which makes sense since that one sounds straight from the 50's, another good song they had was 'DID U BOOGIE WITH YOUR BABY' ' 76 ......( intro from WOLFMAN JACK; 'oh do u remember when u first started to date ? )....'DID U BOOGIE WITH YOUR BABY IN THE BACK ROW OF THE MOVIE SHOW, DID U BOOGIE CAUSE U HAD NOWHERE ELSE TO GO' ?....GOOD background vocals here from the band....
see this site for more info on FLASH CADILLAC and the CONTINENTAL KIDS -
http://www.flashcadillac.com/
---
BLOODCHAINS

'SUZIE' ' 75

ok glam pop in the style of BARRY BLUE, .......' TILL I DIE MY HEAD HANGS HIGH, KEEP WALKING PROUD, SAYING THE FEELINGS LOUD,......(chorus)...'SUZIE MY LOVE YOUR A GIRL IN A MILLION'............wonder if they had SUZI QUATRO in mind when they wrote this ?.....'tired guy of the road' was the b side....see GLAM ROCK BEAR's site for a picture of this rare 45

ICE CREAM

'SHOUT IT OUT'......'75.....somewhere between the GLITTERBAND and KISS, came this song, strong rock guitar and handclaps, great beat !.... the b-side is more of the same.........in '76 KISS had an lp track called 'shout it out loud'...there is an old time bubblegum song from the 1930's called WE ALL SCREAM FOR ICE CREAM, ...in '96 LOU REED used some lyrics for a song on his lp of that year....
---
HUSH

this band were from australia, they had some lps and singles in the mid 70s, the songs were allright but not great we think, and some were HORRIBLE,.... KEITH LAMB was the leader and later in his career he suffered from schizophrenia, he tried to deposit a check for 4 million dollars by the band STATUS QUO, then tried to withdraw 200 dollars, ( actually they did owe him royalties, they just did not know how to contact him ) u can read about the story here -

http://www.nostalgiacentral.com/music/hush.htm

' GOT THE FEELING' ' 74 ( oct. )

heavy glam SLADE-like, but not as good.....'HEY THERE IN THE BACK ROW, HAVE U GOT THE FEELING, HEY THERE IN THE FRONT ROW HAVE U GOT THE FEELING, GOT TO MAKE U GET THE FEELING, SO BAD, SO BAD, SO BAD,............HEY THERE ALL THE GOOD GIRLS HAVE U GOT THE FEELING'.......and so on......

' GET ROCKED' ' 74 ( may )

HEAVY glam-metal, strong bass lines with kids singing ( GET ROCKED ! ) in the background..........somewhat pretentious but in those days it was a big hit in australia,.........'COME ON BABY LET ME HEAR U SING IT NOW,.........HEY LISTEN HEY U SUPERCOOL'...........and.........'ONLY THOSE HERE GET ROCKED ! ONLY WANNA SEE U GET ROCKED ! ( rocked ! ) actually this is pretty slummin' rock.........

' WALKING' ' 74 (aug.)

similiar to the HEAVY METAL KIDS, ......solid drum beat, 'I'M WALKING BACK TO U THIS MORNIN', I'M WALKIN' BACK TO U THIS WAY, I'M STEPPING OUT FOR U BABY, I'M STEPPING OUT FOR U BABY, I USED TO BE A WEEKEND POP STAR.....

' C'MON WERE TAKING OVER' ' 74 ( oct.)

better than the preceding single this number has a stronger purpose of statement, talking about the rock fans taking over.......in the style of the HEAVY METAL KIDS is this protest glam rock #.........( with some of those fans jioning in ) ......' OH COME ON EVERYBODY, WE MEAN EVERYBODY,,COME TOGETHER RIGHT NOW'.............later...........DO U WANNA TAKE OVER ( yea ! ) REVOLUTIONS IN THE AIR JUST TRY AND STOP IT IF U DARE.....WE NEED U EVERY LAST ONE OF U, IF WE COULD ALL STAY TOGETHER AND STICK TOGETHER WE COULD ALL TAKE OVER, CAN U UNDERSTAND THAT ?

' BONY MARONIE ' ' 75 ( sept. )

the band caused a sensation when they played this live on australia tv on COUNTDOWN.......this sounds cheap but fun,'I GOT A GIRL NAMED BONY MARONIE, SHE's AS SKINNY AS A STICK OF MACORONI, I SEE HER R-n-R WITH HER BLUE JEANS ON, NOT VERY FAT JUST SKIN AND BONES'

'GLAD ALL OVER' ' 75 ( nov )

this is a BAD cover of THE DAVE CLARK 5, .......SUZI Q did this song much better in ' 80

' YOU REALLY GOT A HOLD ON ME'

they went from bad to HORRIBLE with this cover, blah !, man this cover BLOWS !
---
---
RAY EDEN
'DESDEMONA'
a current member of the uk glam scene, his cover of the old JOHN's CHILDREN classic is GREAT !, unique bass playing and modern spaced-out Punk guitar bring new life, and a different twist on one of the original mod-pysch uk singles from '66...soon we'll find out the year of release....
GIRL 'HOLLYWOOD TEASE' '79
this was a late 70's glam band that played with a punk/metal edge, this song about a girl from hollywwod is a dark rock number with strong guitar and heavy bass, it came out on a 45 with 'u really got me', and my #'
---
FLAME - 'BEG ME' '77
late glam rock band from the lp 'QUEEN of the NEIGHBORHOOD'......this song with female lead vocals can be classified as trash, but pretty good trash at that, sounds like one of thoe n.y. city street bands from the mid 70's, the girl builds up an act that sounds a bit like PATTI SMITH, allthough not as good, actually sounds closer in style to MEATLOAF's 'PARADISE by the DASHBOARD LIGHTS'
---
CUDDLY TOYS 'MADMAN' '78
good cover of the unreleased and unfinished song written by Marc Bolan and David Bowie, we've never heard that one before , this version is dramatic and has a down side allthough it's not bad....don't know anything about this band, to see a great picture of BOLAN and BOWIE together see gallery 1 accessible from page 21....
---
excert from PRABHUPADA NETWORK, do u realize innocent people, including HARE KRSNA DEVOTEES ARE IN JAIL ? some must have to overcome great difficulty in the violent prison atmosphere.........
Prison Ministry Gets Books
I'm glad to say the kindness you showed by placing my email on the Hare Krishna news site really helped. Within a few days weve been able to get 5000 Bhagavad Gita As It Is donated for our prison project. Lord Chaitanya and Srila Prabhupada have been merciful to us. Thank you so much. Hare Krishna Bhakta Chris (11-14-02)
THE BOOKS WERE DONATED BY THE ATLANTA HARE KRISHNA TEMPLE THE TEMPLE PRESIDENT BALADHABRA DASA WAS SO ENCOURAGING IN IMPLENETING THIS. THE LARGE INDIAN COMMUNITY IN ATLANTA ARE ALSO TO BE CREDITED WITH FUNDING THE DONATION.
THE CHRISTIAN PROGRAMES ARE JUST NOT ATTRACTING INMATES ITS JUST THAT SIMPLE.THE REASON BEING THAT THE CHRISTIAN INMATE POPULATION LARGELY CONTINUES TO ACT IN THE MENTALITY OF EVERYDAY PRISON LIFE. DRUGS VIOLENCE HOMOSEXUAL ACTIVITIES. OF COURSE THERE ARE INDIVIDUAL EXCEPTIONS.
THE QUESTION HOW CAN OUR PROGRAM NOT BECOME LIKE THEIRS?
IT CANT AND WONT UNTIL MORE DEVOTEES ARE WILLING TO GIVE THERE TIME IN CORRESPONDENCE, GOING INTO THE PRISONS HOLDING KIRTAN AND DISTRIBUTING PRASADAM. OTHER WISE THE PRISONERS WE HOPE TO REACH ARE SIMPLY READING THE BOOKS. WHICH IS THE FIRST STEP. GETTING THE MATERIALS INTO THE PRISONS.
BUT IN THE FUTURE WE HAVE TO PERSONALLY SACRIFICE OURSELVES TO THE SUFFERING SOULS INCARCERATED. ITS THAT SIMPLE, AND ALSO THAT HARD.
WERE TRYING TO GET INFORMATION ON GETTING A GRANT SO THAT WITHIN POSSIBLY 5 YRS WE CAN HAVE A FARM COMMUNITY TO HELP THOSE WHO HAVE BECOME DEVOTEES WHILE INCARCERATED TO SMOOTH THEM BACK INTO SOCIETY.
THESE ARE MEN AND WOMEN WHO HAVE THE MENTALITY FOSTERED IN THEM BY THE VERY PRISON'S THERE IN THAT THEY ARE GOING TO FAIL.
I'VE BEEN OUT FOR ALMOST 2 YRS NOW. I STILL CANT FIND A JOB. WE HAVE TO HAVE DEVOTEES WHO OWN BUSINESSES ETC. WILLING TO GIVE THESE PEOPLE NOT ONLY BOOKS BUT TIME AND OPPORTUNITY BOTH SPIRITUAL AND MATERIALY.
IT'S A HUGE UNDERTAKING. BUT WE CAN'T SIMPLY THROW BOOKS INTO THE PRISONS WITHOUT FOLLOWING UP.
ISKCON PRISON MINISTRIES IN 16 YEARS HAS ONLY PRODUCED 200 NEOPHYTE DEVOTEES ACROSS THE NATIONS PRISONS. WITH ALL OF THEM SCREAMING FOR DEVOTEES TO COME IN AND ASSOCIATE WITH THEM.
ITS A HARD UNCARING ENVIRONMENT IN OUR NATIONS PRISONS. THE MAIN THING BEING SURVIVAL.
SO THESE MEN ARE LITERALLY IN ANIMAL MENTALITY BECAUSE NO ONE, BUT A FEW RARE SOULS OF ALL FAITHS ARE WILLING TO BE LIGHTS AND A SOURCE OF GUIDANCE TO THESE MEN.
HARI BOL
BHAKTA CHRIS MATTHEWS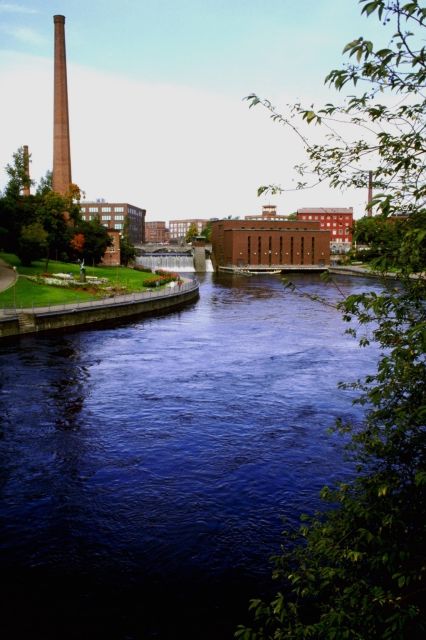 the following are some OBSCURE 70's glitter bands, whose music seems very hard to get today...

ERAMUS CHORUM
a BLACK GLAM ROCK BAND from north london who sound like SLADE ! the same viewer said they wore platforms, and had big afros, they had at least 3 singles ; 'MARY JANE'/OH LORD/THE HOLY HOUSE( on sunday) '72, and 'JUNGLE' also from '72, ( not sure of the b side), and later released just under - ERASMUS - 'I DON'T WANT OUR LOVING TO DIE', note sure of the date, ( note this last title is also the title of a song by the HERD, ANDY BOWN's band before STATUS QUO, not sure if it is a cover or not, we would love to hear them..........u can now get one song from this band on the RPM latest JUNKSHOPGLAM release 'BOOBS', ( see page 21 for more info ) and see GLAM ROCK BEAR's SITE for possibly the only picture on the web, and an accompanying article !
http://hometown.aol.co.uk/glamrockbear2/page2.html
---
2 writeups sent in by NO BRAINS mailorder site yrs ago maybe 2003 not exactly sure.....we have both of these bands reviewed somewhere on the site...

EARTHQUAKE

we have an old lp back home in our vault that we haven't heard in yrs, it's from around '76 or so and came out on the Beserkley label the same as Jonathan Richman and the Modern Lovers, the band actually had 4 lps, the lp we have is not bad, it's just been many yrs since we've heard it, then we came accross a download of a glam single they did in '74 'It's A Tall Order For a Short Guy'........'Mr. Security / Madness' is the b-side.......it's a decent enough rock number that flirts with a glam sound, equal parts KISS, SPARKS-rock and their own brand of rock if you can imagine......not as good as say REDDY TEDDY's 'GOO GOO EYES' which has more of a STONES-like riff ( copy ) but decent enough, see Proudfoot Sound for a download....

- PLASTIC FEET -

- big blond baby/magic queen 1973 7"?m-/m-?15 US$ ?UK 70s glam rock, german pressing, picture sleeve

IT'S LIKE HEAVY ROCK SONGS FROM SLADE (THINK "CUM ON FEEL THE NOIZE",...). IF YOU LIKE THE GREATEST SLADE STUFF - IT'S BAND FOR YOU, EVEN VOCAL IS VERY SIMILAIR. IT'S HEAVY GLAM WITH GREAT SING-A-LONG CHORUS. B SIDE SOUNDS BIT MORE LIKE MIX BETWEEN DEEP PURPLE AND SLADE. IT'S MID TEMPO SONG.

- ZIPPER -

- gettin' it on/good morning 1974 7" m-/m- 10 US$ ?

great UK 70s glam rock like Sweet, etc., german pressing, picture sleeve, ZIPPER SOUNDS LIKE T. REX AND LITTLE BIT SWEET + DAVID BOWIE, BUT THEN AGAIN LITTLE BIT DIFFERENT. VOCAL IS SOMETHING BETWEEN SWEET AND T.REX. IT'S R'N'R NOT POP, WELL A LITTLE BIT STRANGE, YOU CAN SAY PSYCHEDELIC GLAM ROCK. ( Zipper was added to our page 15 sometime in '04 after we got this cool song 'gettin' it on'

---
GILMORE and HACKETT

allthough the 'I HAD A DREAM' lp was released in '82, it sounds like it coulda been released many yrs earlier, , from the cover you would think they were run of the mill folk or rock duo of the 70s, but just one listen and you can trace all sorts of glam and pre-punk, songs like 'democracy' are totally innovative, .......interesting to say the least, see this link for now

http://www.sshackette.com/

BILBO BAGGINS

'SATURDAY NITE', from '74 ? ....yes the B.C ROLLERS hit covered by this glam band who supposedly were not clean cut like the rollers, ....they also had another song called 'back home' which is good, and a really really bad song think the one we have goes, 'i can be good, i can be bad' it's so bad we can't remember the title.......they may have taken their name from a mythological creature, they were managed by Tom Patton, we reviewed 3 songs by this band on our page 4....

( small writeup sent to us)

There was a band called Bilbo Baggins who released a 45 on Polydor in the early 70's called "Back Home"/"What's Going On"(Polydor 2058667). I have a feeling they might have been related to Dutch band Golden Earring as a Dutch friend of mine wanted a copy. I saw the record I mentioned about 5 years ago and haven't seen another copy.

PAPOOSE
this is a cool looking 45, circa '74 has 5 guys with their mops of hair dyed shades of green and blue, the band were from france and they have more releases...'LE GRAND CIRQUE' is mellow pop rock w/SWEET-like backing vocals, indian-type percussion ( WIG WAM BAM must have been the influence somewhere in there ).....'PETIT POIS' is a cool glam rock instrumental, not as nearly as strong as a band accross the pond like STARLUST but decent....see our gateway 7 for a 45 picture sleeve....
RAINBOW COTTAGE
'CLOPPA CASTLE'.........ultra rare single, early 70's pop band, anyone know how this sounds ????????????????????
QUACKY DUCK
for yrs we have had a brief description of this band, a powerpop band from the mid 70's who played in some n.y. clubs, featuring both of TONY BENNET's sons, they released an lp in '74 called "Media Push" and were really a country rock band before they ventured into powerpop territory, in '77 3 members went off to form this band called -
METEOR
this band came from the ashes of QUACKY DUCK and had a very rare powerpop single which came forth at the Pure Pop blog in aug 2011, since we've been after the music of Quacky Duck for a long time now but never came accross any, here we review the single by METEOR which is a swell powerpop tune by a small time band called 'ANY MINUTE'......' Any Minute, any minute, she might walk thru the door, you just wait for the game to begin ', this one features unique synth work with bells chiming, may have been the only thing they reelased, then again......see this link for more info on Quacky duck -
http://www.people.com/people/archive/article/0,,20064236,00.html

MEDICINE HEAD
a band that a few singles in the glitter era, we have a song reviewed on page 4, here are a few of their singles for a discography go here http://www.johnfiddler.com/home.html
1 pictures in the sky 2 one and one is one 3 rising sun 4 slip and slide
(writeup sent to us)
the best of the 4 medicine head singles [i know] is 'rising sun', same minimalistic sound as 1+1=1, but has more deepness, almost in a trance-like groove, i always loved this one. 'pictures in the sky' reminds me of t.rex' electric warrior period, even has similar vocals. at the time 'hot love' and 'get it on' were mega-hits in europe, so it's no wonder. 'slip and slide', well it's okay, you won't feel hurt or need to scream, sounds like a load-out song, a cool groove
METHOD
this was a good glam single released in ' 75 in the u.k. on the Uk label which put out lots of cool glam singles in the blue sleeve ...a side 'HOLD ON TIGHT ' has kninda punky vocals with solid drum beat.....'don't lose your grip girl, don't let it slip girl, knickers in a twist girl', alright a-side but the b-side is a lot better.......'RUN, RUN, RUN', has neato synths with a solid glam beat and enthusiasm and some 3-d percussive effects....' run, run, run cause the devil's on his wicked way, you better believe it, run, run, run, though you know you'll never get away...............early on a misty morning.....listen to these songs at the Proudfoot Sound site

---
SKY PEOPLE

back in the mid 70's MARC MORELAND was in a band called SKY PEOPLE, maybe from l.a, a glam band who mixed prog rock into their songs, does anyone know how many singles they released ? ...marc went on to play in a punk band called the SKULLS, before finding fame in the early 80's new wave band WALL of VOODOO, who had a hit with a good song called 'MEXICAN RADIO'...not to be confused with SKYBAND....
---
SIMON STROKES and the BLACK WHIP THRILL GANG
.....lp from '74, supposedly sounds a bit like ALICE COOPER, and CAPTAIN BEEFHEART.....ONE LP WAS A BANNED....apparently because of the cover, the band were popular with outlaw bikers and that scene, we got a rare 45 picture sleeve saved on file, if we ever come accross their music we'll do a review....
OUR KID
a small band pop from england who were teenagers, see a picture thru the 70's invasion gateway, see bottom of the homepage....
LES VARIATIONS
this band was a French Glam Rock Group.......who released an lp in '75, this LP has outstanding cover art by Belgian artist GUY PELLAERT (who did some fine paintings of rock'n'roll artists, and several album covers, including David Bowie 's " Diamond Dogs " and The Rolling Stones ' "It's Only Rock'n'Roll ") ..........BUDDAH RECORDS BDS-5625........for some more FRENCH GLAM ROCK of the 70s see our gateway 1 ( THE FRENCHIES ), and our gateway 3 (BLUE VAMP )....
SMYLE
this band was a dutch pop-rock band they had a few BEATLES pop style singles in the early 70's, here are some lyrics to 'TANDEM'... see our section on SMYLE on page 5 with more songs reviewed....
The tandem/Muys' I want to have a tandem to rush through the streets. Well we go together for a trip all through the week. I went down to the dealer and bought myself a bike. A cute bright trans two wheeler, get right on the ride On the tandem, on the tandem, on the tandem, on the tandem.
reviews still planned for RABBITT ( fast glam rock ) going here, for more info on these artists below be sure to visit GLAM ROCK BEAR's site accessible thru our links page 1.......cheers............
Elsewhere....
---
DO WHAT THOU WILL
this one was a very, very RARE lp released in the u.k. of hard rock bands that were active from '70 - '74 or so, most only had demos out, we only knew of YELLOW's 'the hobo song' from yrs ago of which there is a download on our downloads 7, or maybe 8, not sure if we even have a donwloads 8 page, anyways the hobo song is a d.i.y. kind of track, and we had the pleasure to have heard songs from the great SIOUX thru the PURE POP BLOG back in 2010 which we have a small section below this compilation info......the music these bands made ranges from psych rock - metal - glam - pre-punk, etc.....the great looking cover looks like it was designed in 30 seconds, to hear some of these bands check out the Pure Pop blog....
1 CAMELOT 'Time Around Me'
2 PONY ' I'm a Mover'
3 SHADO 'Evil City'
4 HEATWAVE '9-9-9-'
5 GRIND 'Rip-Off'
6 SIOUX - 'Warlove'
7 SARDONICUS 'Nymph'
- side 2 -
8 YELLOW 'The Hobo Song'
9 SARDONICUS 'Evaporated Brain'
10 TONGE 'Looking at the World'
11 WOODEN LION - 'Rise of the Moon'
12 GRIND ' Earth Song'
13 BARE SOUL 'Flash' UNICORN
14 'Another World'
15 LUCIFER 'Fuck You'
SIOUX –Prosmoe/Warlove/You're All I Need/Happiness In The sKY
this was a 4 song 45 released in the uk in '73, don't know about the band other than these songs, but they did have 2 tracks on the above comp 'DO WHAT THOU WILL' the songs kinda go nowhere but thats why your here right looking at all these obscure bands, but bu going nowhere it strays into good musical territory, we'll say these songs are good and interesting hard rock with a thin production kinda reminded us a little bit only production wise and not stylistically of The STENCH BAND who were a 70s act from the midwest, totally different sound, , but the production is good and cheap like their 2 unreleased lps and they are more obscure than SIOUX.....the Stench band's 'Street walking lady' is very similiar to Sioux's song about a similiar gal in theme
---
CREME SODA
GOOD SINGLE FROM '74 'Keep It Heavy/And That Is That', not glam but really good pop-rock, they had an lp.... more info to come, see the Pure Pop blog for more info....
'Over and over again we come to crossroads in our lives----critical junctions where we are forced to take leaps of faith to regain what is essential. As Guardian of Thresholds, Ganesh teaches us that these junctures are the times to jump, to make decisions and embrace any changes that are necessary to move forward. The choices we make at these moments largely determine the course of our personal development and the circumstances that lie ahead of us. every stage of our lives comes to a natural end. Our work and our relationships, which largely define our sense of identity, are pervaded with a sense of finality. At some point, an inner shift occurs when all of these chapters of our lives hold no meaning for us and we are called to address higher pursuits '
excert from the book ' Ganesh'. Removing The Obstacles
James H. Bae
---
$27 Snap On Face
from sonoma county , Ca, this band were a legend in their own time.....Bob O'Connor and vocalist David Petri founded the band then added bassist Steve Nelson, guitarist Jim Doherty, keyboardist Frank Walburg and drummer Ron Ingalshe........they had a rare single in '75 then an lp in '77 called '"Heterodyne State Hospital" , the music is said to be like FRANK ZAPPA, an acquired taste ya know....
CRYSTAL HAZE
this lp that came out from this band from decatur illinios is said to be so rare that copies have been known to sell for over thousand of dollars, the 2 guitarists Greg Bickers and Dave Ellis are said to have laid down some real cool riffs on this gem in '77, at the time how could punk rock really make an impact in a small town in the midwest except thru magazines and in clubs so you had bands like this who were obviously very talented and this lp in particular is said to be hard to classify.... BIKE
from flint michigan this band released a strong lp of hard rock in '78, Don Pierle was the vocalist.......the reviewer compared them to the LEFT END, so you know it's probably got some gems in there, suffice to say to come accross this one in a thrift store is a rare find.....one day we'll get to download and add some reviews here....
TRIGGER
from jersey, forming in '73 this band released an lp in '75 called 'TRIGGER TREAT', ( as in trick or treat ).......it was a very rare release in a power-pop style with elements of disco, some of the highlights are "Little Girl (My Sweet Babe)" and "You Can't Stop Now".......they had another lp in '78...
SNAKEYE
"Choked Up" b/w "Blue Feeling" was a single from this band in 1973, an lp followed in '75, said to be tightly played rock, ranging in style from moody ballads to hard rock, not sure where they are from.......
info on these 4 bands mentioned here were taken from a site called ROBOTOS FOR RONNIE, check it out at this link here -
http://robotsforronnie.blogspot.com/
JOEY VALENTINE 'GOIN' TO THE MOVIES' '76
'were all goin to the movies, da, da, da,da' and so goes this innocent pop song with traces of glam; elec guitar, and pop sounds spring forth,........ actually reminds us a bit of the DRIFTERS singin their old tune about the back row of the movie theaters, and that one is available from the BELL uk '75 record that had bands like HELLO, and the GLITTER BAND....
PAUL da VINCI 'Your Baby Ain?t Your Baby Anymore'
the falsetto approach mr. DA VINCI uses here is a bit overdone in parts, however that does not distract this enough in being a good pop song, which it is, sounds like the RUBETTES, thats cause he was a member ....( see page 4)
BEANO 'R-N-R (Gonna Save Your Soul)' *
this is ok pop with some good lyrics ,nothing more however they have released more singles some of which are said to be better than this one.....we hope so....
KUSH
well we'll squeeze this band in here, 'easy street' a 45 from '74 blows pretty bad, sounds like the worst from BLOOD , SWEAT, and TEARS, the band had a few singles, and an lp in '74, and '75, the other song we have from them is a cover of 'MACARTHUR PARK' which is pretty good even if at times the singer sounds a bit overdramatic......some nice organ playing there....
HELLO - 'I LOVE R-n-R' '96
yes from the current lineup starring BOB BRADBURY, whom many of our viewers say is not the real HELLO, featuring only one ORIGINAL member, well this song does not reflect the true Hello we say, it ain't that great and sounds like a cheap take on the MERRILL classic, actually for purists like ourselves this sounds offensive, thumbs down....:(
---

and we'll add some info on OBSCURE uk punk bands here....
pre - CLASH bands,
the following featured members of the CLASH, in their glam, and pub rock days before punk rock really ever existed, we wonder if any of the following bands ever released vinyl 45s ?
the YOUNG COLTS
PAUL SIMONON, KEITH LEVENE, MICK JONES,ALAN DRAKE, BILLY WATTS circa '76.........
the DELINQUENTS
we saw a picture of MICK JONES in this 4 piece band, they all had long hair and were decked out in glam threads....the other 3 were; JOHN BROWN, MIKE DOWLING, and PAUL WAYMAN
the VULTURES
featuring JOE STRUMMER in '73 and JIVIN' AL JONES.....Joe's was in a pub rock band called the 101ers as many of u know, we review one great song on page 6 called 'KEYS TO YOUR HEART' *
some friends of the CLASH were in a band called SISTER RAY, later they changed their name to LITTLE QUEENIE....

---
pre- RAMONES bands

SNIPER

glam band featuring JOEY RAMONE, before he jioned the RAMONES in '74, he wore pink go go boots, and said everyone people hated him and wanted to kill him :)

DUST

hard rock band who released 2 lps in the early 70's featuring future RAMONES drummer MARKY RAMONE :) for more info and reviews see this link at allmusic.com -

http://www.allmusic.com/cg/amg.dll?p=amg&uid=UIDCASS70312061935201968&sql=B56jeeai04xk7

---
MENACE
working class punk band who played some gigs with SHAM 69, had a pure punk sound, the first single 'SCREWED UP SOCIETY' charted, but it was the 2nd controversial single 'GLC' a song about getting banned by the bbc, got them banned..... there is a cd of the singles available at OI records......here is the MENACE singles track listing -
Screwed Up / Insane Society (1977 Illegal Records). Last Years Youth / Carry No Banners (1979 Small Wonder) GLC / I'm Civilised (1978 Small Wonder). I Need Nothing / Electrocutioner (1978 Illegal). The Young Ones / Tomorrows World / Live For Today ( 1978 Fresh Records).
MENACE site http://www.menace77.co.uk/
INTRAVEIN
'SPEED of the CITY' , '78 supposedly has a 60's garage sound mixed with 70's punk, b-side is more like pub rock, released on BUM records, they had another called 'i lose control to r-n-r'.
JOHNNY CURIOUS and the STRANGERS
formed in '76, released a great song called 'BACK in PISSHEADSVILLE AGAIN', similiar to TELEVISION , and WIRE..... the singer left and they released another single, ...
---
lyrics to the

MOTORS - 'AIRPORT' '78

(Andy McMaster)

So many destination faces going to so many places Where the weather is much better And the food is so much cheaper

Well, I help her with her baggage for her baggage is so heavy I hear the plane is ready by the gateway to take my love away

And I can't believe that she really wants me And it's getting me so, it's getting me so

Airport - airport, you've got a smiling face You took the one I love so far away Fly her away - fly her away Airport - airport, you've got a smiling face

You took my lady to another place Fly her away - fly her away The plane is on the move And the traces of the love we had in places

Are turning in my mind - how I wish I'd been much stronger For the wheels are turning faster as I hear the winds are blowing

I know that she is leaving on the jet plane way down the runaway And I can't believe that she really wants to leave me And it's getting me so, it's getting me so

Airport - airport, you've got a smiling face You took the one I love so far away Fly her away - fly her away Airport - airport, you've got a smiling face

You took my lady to another place Fly her away - fly her away

And I can't believe that she really wants to leave me And it's getting me so, it's getting me so

Airport - airport, you've got a smiling face ....
---

---
---
---
scene from the film 'DARKTOWN STRUTTERS'

so how do we follow this section above on rare 70's glam and punk music -
---
* COUNTRY MUSIC SECTION *
NASHVILLE - the 'Girls of Nashville' circa '75 to be reviewed here soon, for now see our gateway 7, and we reviewed the film on page 9, yea nobody could sing like GWEN WELLES !
KRIS KRISTOFFERSON
yea thats right, right in the middle of all this 70's music we are gonna review KRISTOFFERSON'S lp of '75.......we like country music, but the real kind, no top 40 trailer trash that dominates the charts, from '75 kristofferson's 'WHO'S TO BLESS AND WHO'S TO BLAME', was repackaged on cassette, and came with 2 extra songs.......
the lp has a few rockers, and ome quiter acoustic tunes, and GREAT vocals from his wife RITA COOLIDGE......... 'THE YEAR 2000 MINUS 25' is a great opener with stell guitar, and great background harmonies from RITA........:) with lyrics 'crime just don't pay just like it used to', and 'ain't it better when your high'.........'EASY COME ON' is country-folk, in a similar style to JIMMY BUFFET, with good percusion...'stallion' is acoustic folk with nice organ sound...and 'rocket to stardom', has a novelty organ sound, and is not the ame song as the ledge's :)............
'STRANGER' is clasic country with RITA again shining out on vocals....and the 8 minute closer 'STRANGER' is an acoustic epic with lyrics such as 'never looking backwards he surrendered to the flame'...more lyrics to come, our copy came repackaged with 2 extra folk songs from '68....'help me thru the nite', and 'FOR THE GOOD TIMES'...the latter one sounding a bit like LEONARD COHEN.........HIGHLY RECOMMENDED if u want an intro to country music...other country artists we recommend are JOHNNY CASH, JOHN DENVER, GRAM PARSONS ( see page 3), EMMYLOU HARRIS, BUCK OWENS, DOYLE HOLLY,GENE AUTRY, LORETTA LYNN, DWIGHT YOAKUM, LUCINDA WILLIAMS, and so on........:)
JERRY REED
'EAST BOUND and DOWN'
EXCELLENT song by mr. Reed, country rock/blugrass style, some call this 'hard country', maybe because of the attitude, howvere u classify it, we'll say it's a very strong nuber all the way thru, here are some lyrics -
East bound and down, loaded up and truckin' We gonna do what they say can't be done We've got a long way to go and a short time to get there I'm east bound, just watch ol' 'Bandit' run
Keep your foot hard on the pedal Son, never mind them brakes Let it all hang out 'cause we got a run to make The boys are thirsty in Atlanta and there's beer in Texarcana And we'll bring it back no matter what it takes
....always wondered if ALVIN STARDUST is singing about JERRY REED in his song 'GUITAR STAR' ?...listen closely and you'll see what we mean , afterall mr. Reed is often referred to as the 'guitar man'........
MERLE HAGGARD
this man needs no introduction, he is country, we got old videos ya know and we acquired a few yrs back some bootlegs of KAPTAIN KOOL and the KONGS, now what have they in common with this man ? probably not much, however they were both on a DONNY and MARIE show back in '78 !, man i know by now you are thinking 'oh man what next' ?............anyways he sings a song here called 'IF WE MAKE IT THRU DECEMBER', it's an old fashioned country folk tune with MERLE on acoustic guitar.....'If we make it through December I got plans of being in a warmer town come summer time Maybe even California If we make it through December we'll be fine I got laid off down at the factory, And there timings not the greatest in the world, Heaven knows I been workin' hard, I wanted Christmas to be right for daddy's girl, Now I don't mean to hate December, It's meant to be the happy time of year, And why my little girl don't understand Why daddy can't afford no Christmas here'.............elsewhere his old hits like 'MAMA TRIED' are milestones, covered by the GRATEFUL DEAD and others.....
LORETTA LYNN
'VAN LEAR ROSE' is the name of her new single, and lp just released in the spring of '04, and produced by JACK WHITE of the WHITE STRIPES, WHITE plays on the lp as well and LORETTA is backed by a group of young country rock musicians, do u folks know she is 69 yrs old ? looks great for her age, WHITE is 27, they duet on an lp track called 'PORTLAND OREGON', the video for this is great with a lot of charisma sparking between the 2, one writer says White shows some LED ZEPPELIN influence on this number,........'TROUBLE ON THE LINE' is a GOOD honky-tonk ballad......the music on this lp ranges from country to folk to rock, and lots more in between, we have our reviews written down on paper, soon we'll transfer them here......
well seems we found partial reviews, but were unable to distinguish from the notes, so at least a partial review is here....
'VAN LEAR ROSE'
the title track is some GREAT country rock, with steel guitar playing....sings Loretta...'WE TALK ABOUT HER BIG BLUE EYES, AND HELP HER BEAUTY', and 'SHE WAS THE BELLE OF JOHNSON COUNTY'......(
CAL SMITH
this country singer was once a member of ERNEST TUBB's country band of the 60s, he had some hits, but it well known for a smash hit in '74 called 'COUNTRY BUMPKIN', we here at the 70s invasion received this song on a country comp in the fall of '04 and were amazed at the simplistic and innocent nature of this number which brings great happiness to the listener, it really is an amazing number, so GOOD, here we will add the complete lyrics....
CAL SMITH 'COUNTRY BUMPKIN' '74
'He walked into the bar and parked his lanky frame upon a tall barstool And with a long soft Southern drawl said "I'll just have a glass of anything that's cool" A barroom girl with hard and knowing eyes slowly looked him up and down And she thought "I wonder how on earth That country bumpkin found his way to town'
She said "Hello, country bumpkin" "How's the frost out on the pumpkin?" "I've seen some sights but, man, you're somethin'" "Where'd ya come from, country bumpkin?"
It was just a short year later in a bed of joy-filled tears yet death-like pain Into this wondrous world of many wonders one more wonder came That same woman's face was wrapped up In a raptured look of love and tenderness As she marveled at the soft and warm and cuddly boy-child feeding at her breast
And she said "Hello, country bumpkin" "Fresh as frost out on the pumpkin" "I've seen some sights but, babe, you're somethin'" "Mamma loves her country bumpkin"
Forty years of hard work later in a simple, quiet and peaceful country place The heavy hand of time had not erased The raptured wonder from the woman's face She was lying on her deathbed knowing fully well her race was nearly run But she softly smiled and looked into the sad eyes of her husband and her son
And she said "So long, country bumpkin" "The frost is gone now from on the pumpkin" "I've seen some sights and life's been somethin'" "See you later, country bumpkin"
She said "So long, country bumpkin" "The frost is gone now from on the pumpkin" ........"I've seen some sights and life's been somethin'"
the song is about a girl the narrator meets falls in love with marries, the whole life story in a song, then sadly she dies with her husband and son by her bedside, CAL had other hits with songs such as 'the Lord knows i'm drinking', and ' it's time to pay the fiddler', his real name is Calvin Grant Shofner.......we highly recommend this song for anyone who likes 70s music.........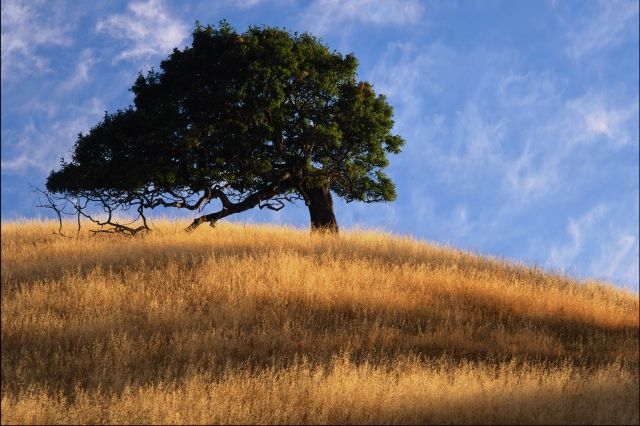 BILLY SWAN
this singer's style spanned more than just country, he's done ; rock, pop, folk, etc, he too had a big hit in '74 with a world-wide smash called 'I CAN HELP', actually the vocals sound like a black guy doin' folk music, whatever the case this song is more a pop-folk number with acoustic guitar, it's an Excellent sing-along number with a good-time feel to it.......'If you've got a problem, don't care what it is,If you need a hand, I can assure you this,I can help, I got two strong arms, I can help It would sure do me good to do you good, Let me help, It's a fact that people get lonely, ain't nothing new, But a woman like you baby should never have the blues, Let me help, I got two for me, Let me help, It would sure do me good to do you good, Let me help'.........SWAN has other hits like 'Everything's the Same (Ain't Nothing Changed)' and also worked with KRISTOFFERSON on and off for yrs......we highly recommend this song for all 70s pop and country fans....
BILLIE JO SPEARS
'BLANKET ON THE GROUND' '75
GREAT song, authentic and pleasant tune from this gal who had a few hits in the 70s, this one reached # one, she always seem to have a much bigger following in the u.k. than in the states, she was from texas....
---
, see page 3 for the FLYING BURRITO BROTHERS, whom we think made the BEST country music ever, ............ here are some lyrics to A GREAT SONG -
GORDON LIGHTFOOT -
'If You Could Read My Mind' '72
If you could read my mind, love What a tale my thoughts would tell Just like an old time movie About a ghost form a wishing well In a castle dark or a fortress strong With chains upon my feet You know that ghost is me I don't know where we went wrong But the feeling's gone and I just can't get it back If you could read my mind,yeah
(Verse) If you could read my mind,love What a tale my thoughts would tell Just like a paperback novel The kind that drugstore sell
When you reach the part where the heartache comes The hero would be you Heroes often fail Never thought I'd feel this way And I've got to say that I just don't get it I don't know where we went wrong But the feeling's gone and I just can't get it back If you could read my mind
(Chorus) If you could,if you could If you could read my mind If you could,if you could If you could read my mind If you could read my mind, love What a tale my thoughts would tell Just like an old time movie About a ghost form a wishing well
---
, may be the best thing u have read today, won't u please take a minute.........

We see so many educational institutions in this world, so many universities, colleges and schools. Every variety of education is available. If we analyse all these educational institutions we find they are all only imparting knowledge concerned with the material body. It's all knowledge meant for fulfilling the animal instincts of the body. Madhudvisa dasa (04-15-02)

We have four basic animal instincts; eating, sleeping, mating and defending. We have these instincts in the human form of life and they are common with the animals. All the universities, all the colleges, all our educational institutions are simply imparting knowledge meant to help us engage in these animal propensities in a more advanced way, in a more "civilized" way. But in reality there is no difference.

If We consider society has advanced because we have made a more elaborate arrangement for sense gratification, but this is not real progress in life. The real purpose of life is not to simply improve on the animal activities. The real purpose of life is to understand who I am, to understand what is my position. This is the real education. It is described at the beginning of the Vedanta-sutra that one's life is meant for enquiring into the meaning of Brahman. Brahman means spirit.

We are in this material world and we are identifying with this material body. Our body is made of the material elements: earth, water, fire, air and either. We can very easily perceive this body so we identify with it, we think, "I am this Australian man," or "I am a beautiful women," I identify with whatever position my body is in.

This is the beginning of our bewilderment. By identifying with the body we automatically identify with a particular family, we identify with a particular group of people, we identify with a particular country. From this single identification with the body our whole illusion grows and grows and grows. It is called aham mamadi. This illusion of bodily identification is what is keeping us in the material world and any education we can find on this planet at the moment is reinforcing the bodily concept of life.

Todays universities and colleges are slaughterhouses

The students going to todays universities and colleges are actually going to SLAUHTERHOUSES, because the real purpose of life is to understand the soul and to understand the relationship of the soul with the supreme soul, Krishna. But our universities and colleges are not speaking on this, they are simply imparting some technical knowledge and this technical knowledge is not even very useful. Technical knowledge is for the sudra, for the lowest class of men. A sudra can learn this technical knowledge, it is not difficult. Any sort of technical knowledge, even engineering or computer science, or something we consider to be very great, is not actually a very great thing, it can be learnt by a sudra, a less intelligent person.

The real purpose of life and the real education as described in this verse is to understand the nature of the soul and to understand the relationship of the soul with the supreme soul, Krishna.

Krishna consciousness is the king of education

Raja-vidya, vidya means education, raja means king so raja-vidya means king of education. So this king of education is Krishna consciousness. This verse is the beginning of the ninth chapter of Bhagavad-gita. In this ninth chapter the process of devotional service is described. The king of knowledge or the highest knowledge is that we are eternally servants of Krishna and our business is to engage in the service of Krishna. This is actually quite high knowledge. People generally can't even conceive of God as a person, it's very difficult.

We understand that I am a person and we can see all the problems I'm having so it's difficult for us to conceive of God as also being a person. Because we think of a person as being like us. But God, Krishna, is not like us, He's the Supreme Person, and His nature is different, His nature is sat cit ananda vigraha, He's eternally youthful, He's full of knowledge and He's full of pleasure. It is described: om ananda-mayo'bhyasat, "By nature the Supreme Lord is blissful." So this nature of God as a person is different from our nature here in the material world.

and we have forgotten our original spiritual nature, because we are identifying with this body.

nityo nityanam cetanas cetananam eko bahunam yo vidadhati kaman
---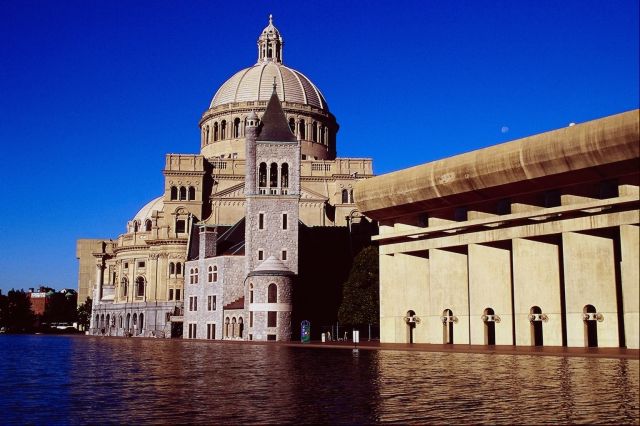 NEW GLAM MUSIC
WE HAVE RECIEVED the following new music, and we will be reviewing either here or on a new page accessible from here, no none of these are any of that cheap hairband stuff called glam, the following are sophisticated artistes....
............... the new glam was recieved on 6-13-02, the new glam music has not yet been reviewed....
1 RUSSELL MAEL w/ PIZZACATO 5
'kimono' 2000
2 MAEL w/ KRISTIN HOFFMAN 'devil may care' '02
3 BOWIE 'pretty things are going to hell '99
TREXTASY; 4 zip gun boogie , 5 baby factory '99, 6 vioce from a silent heart '97
BABYLON ZOO
7 chrome invader '98 8 'honeymoon in space' '98 9 honaloochie boogaloo '98 (m t hoople cover ) 10 all the money's gone '98 11 bikini machine '98 12 stereo superstar '98
the ARK 12 echo chamber '00 13 calleth u, cometh i, '02 14 patchouli '00 15 joy surrender 00 16 it takes a fool to remain sane '00 17 ain't too proud to bow '00 18 angelheads '00
SHAKESPEARS SISTERS 19 i can drive '96 20 suddenly '96
GAVIN FRIDAY 21 king of trash '92
SUEDE 22 trash '96
S S SPUTNIK 23 the king of r-n-r-
and many others, and a 80's goth section to come also; JULIAN COPE, BAUHAUS, CASSANDRA COMPLEX, SHRIEKBACK, and others...check back next week for some reviews
---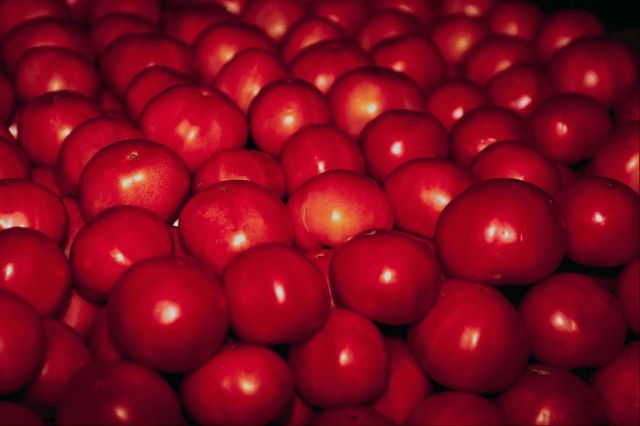 a viewer offered this poem -
After a while you learn the subtle difference Between holding a hand and chaining a soul And you learn that love doesnt mean leaning And company doesnt mean security, And you begin to learn that kisses arent contracts And presents arent promises,
And you begin to accept your defeats With your head up and your eyes open With the grace of an adult, not the grief of a child And you learn to build all your roads on today Because tomorrows ground is too uncertain for plans And futures have a way of falling down mid-flight
After a while you learn That even sunshine burns if you get too much... So you plant your own garden and decorate Your own soul, Instead of waiting for someone to bring you flowers And you learn that you really can endure... That you really are strong And you really do have worth And you learn and you learn... With every good bye you learn
--Author Unknown
---
Silly criminals & other strange stuff

...

Police in Oakland, California spent two hours attempting to subdue a gunman who had barricaded himself inside his home. After firing ten tear gas canisters, officers discovered that the man was standing beside them, shouting pleas to come out and give himself up...

An Illinois man pretending to have a gun, kidnapped a motorist and forced him to drive to two different automated teller machines. The kidnapper then proceeded to withdraw money from his own bank accounts...

A man in Taormina, Italy was hospitalized after swallowing 46 teaspoons, 2 cigarette lighters, and a pair of salad tongs.

A man walked into a Topeka, Kansas Kwik Shop, and asked for all the money in the cash drawer. Apparently, the take was too small, so he tied up the store clerk and worked the counter himself for three hours until police showed up and grabbed him.

In Ohio, an unidentified man in his late twenties walked into a police station with a 9-inch wire protruding from his forehead and calmly asked officers to give him an X-ray to help him find his brain, which he claimed had been stolen. Police were shocked to learn that the man had drilled a 6-inch deep hole in his skull with a Black& Decker power drill and had stuck the wire in to try and find the missing brain.

More than 600 people in Italy wanted to ride in a spaceship badly enough to pay $10,000 a piece for the first tourist flight to Mars. According to the Italian police, the would-be space travelers were told to spend their "next vacation on Mars, amid the splendors of ruined temples and painted deserts. Ride a Martian camel from oasis to oasis and enjoy the incredible Martian sunsets. Explore mysterious canals and marvel at the views. Trips to the moon also available." Authorities believe that the con men running this scam made off with over six million dollars...

A bank robber in Virginia Beach got a nasty surprise when a dye pack designed to mark stolen money exploded in his Fruit-of-the-Looms. The robber apparently stuffed the loot down the front of his pants as he was running out the door. "He was seen hopping and jumping around,"said police spokesman Mike Carey, "with an explosion taking place inside his pants." Police have the man's charred trousers in custody...

In Modesto, CA, Steven Richard King was arrested for trying to hold up a Bank of America branch without a weapon. King used a thumb and a finger to simulate a gun, but unfortunately, he failed to keep his hand in his pocket.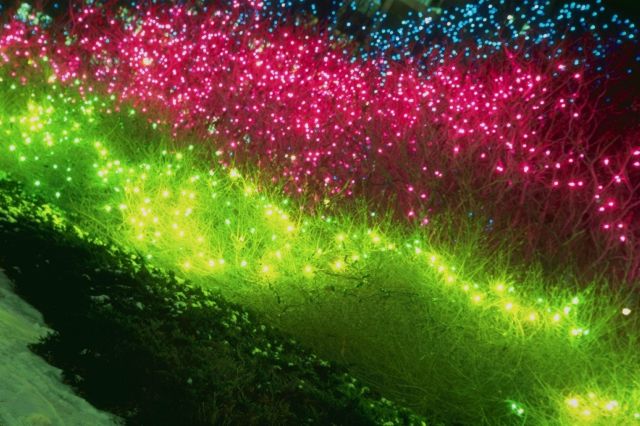 LORD CAITANYA Mahaprabhu advises that one chant the names of the Lord always, since the Lord's names and the Lord are nondifferent.
A reader who got in touch with us on the vast network of computer networks known as the Internet wonders how this is so. "No symbol can be the same as the object or entity it symbolizes," he writes. "That is against the whole concept of names or symbols. Also, the names of the Lord exist only in our minds and while we think them or say them, but the Lord is omnipresent in space and time. If the two are the same, there is a clear contradiction. How can this contradiction be resolved?"
Here is how I replied.
If by "symbol" we mean "something that represents, and differs from, something else," then according to Vedic literature the names of the Lord are not symbols.
The Padma Purana says:
nama cintamanih krsnas caitanya-rasa-vigrahah purnah suddho nitya-mukto 'bhinnatvan nama-naminoh
"The holy name of Krsna is transcendentally blissful. It bestows all spiritual benedictions, for it is Krsna Himself, the reservoir of all pleasure. Krsna's name is the form of all transcendental tastes or relationships. It is complete, it is never contaminated by material qualities, and it is always liberated and spiritual; it is never conditioned by the laws of material nature. The name of Krsna and Krsna Himself are identical."
In the conditioned soul, there is a difference between one's name, one's form, and one's self. But in Krsna, the Absolute, no such distinction exist. That is the nature of the Absolute.
Therefore, if the Lord is omnipresent in space and time, so too are His names. We may sometimes think of the Lord, but His existence does not depend on our thinking of Him; He exists before we think of Him and after. Similarly, when we chant or think of the holy name of the Lord, the holy name exists independently, both before and after.
To our conditioned mind and senses, this is fairly well inconceivable. Therefore the Padma Purana says:
atah sri-krsna-namadi na bhaved grahyam indriyaih sevonmukhe hi jihvadau svayam eva sphuraty adah
"Material senses cannot appreciate Krsna's holy name, form, qualities, and pastimes. When a conditioned soul is awakened to Krsna consciousness and renders service by using his tongue to chant the Lord's holy name and taste the remnants of the Lord's food, the tongue is purified, and one gradually comes to understand who Krsna really is."
In other words, as Krsna says in Bhagavad-gita: bhaktya mam abhijanati yavan yas casmi tattvatah tato mam tattvato jnatva visate tad-anantaram
"One can understand Me as I am [as the Supreme Personality of Godhead] only by devotional service. And when one is in full consciousness of Me by such devotion, one can enter into the kingdom of God."
Lord Krsna is nondifferent from His words as found in Bhagavad-gita and His holy names as found in the maha-mantra: Hare Krsna, Hare Krsna, Krsna Krsna, Hare Hare/ Hare Rama, Hare Rama, Rama Rama, Hare Hare. So by reading books such as Bhagavad-gita As It Is, by chanting the Hare Krsna maha-mantra, and by rendering devotional service to Lord Krsna under proper guidance, one can attain perfection of life.
As the representative of Vyasa for this modern age, Srila Prabhupada stood as a colossus astride this planet, holding aloft the torch of transcendental knowledge. Through his words and deeds he reinterpreted past history, reevaluated present events, and shaped the course of the future for the next ten thousand years.
To properly and fully assess the effect his presence has had on this world may be possible only after centuries have passed. What field of knowledge has he not commented upon? What aspect of human endeavor has he not redirected? That time will surely come when the people of the world will recognize Srila Prabhupada's preeminence among all the great personalities of history.
Time alone separates our humble devotee gatherings today from the hundreds of millions who will celebrate his second Centennial and the others to follow. When his Bhaktivedanta purports have chastened their intellects and calmed the heady euphoria of their temporal achievements, they will appreciate that their leaders are misleaders, the blind leading the blind; that the glut in purchasable commodities has only increased human desire and tightened the knot of material bondage; that in spite of all discoveries in the field of medicine and improvement in human welfare, no cure has yet been discovered for birth, old age and death; that their furthest explorations into outer space can reach but one fourth of the Lord's creation;
that their philosophical investigation has led to existential hopelessness, concluding in suicide rather than enlightenment; that their literary taste prefers pornography and comics, food for crows; their taste in music and art, cacophony and chaos; their taste in family relationships, enmity; their taste in human relationships, animalism; their taste in education, everything but the science of the soul; their taste in religion, everything but the Supreme Personality of Godhead. There is no end to this index of misconceived human "advances." What the millennial celebrants herald as human triumph, devotees debunk as mankind's folly.
When will the world catch up to Srila Prabhupada? When will it realize that he offers the solutions to the questions that have perplexed the best thinkers through the ages? When will it throw off the shackles of sensual bondage, cease following blind leaders and believing false prophets? When will it hoist Srila Prabhupada upon its shoulders and glorify him as he truly deserves? When, depends on us. Srila Prabhupada has drawn up the blueprint for future world sanity and placed it in our hands
SKYBAND circa 1975 *

ARROWS

'A Touch Too Much' ! * '74 *

Well you got me shakin' from my head to the bottom of my toes Shakin' all over like nobody knows

With your head on my shoulder and your hand on my knee Losin' up baby now mama can't see

All I can do is hold on tight And make it together all through the night Mama don't mend when mama don't see It's gettin' so hot but you're burnin' me

I wanna touch too much of your tender love A touch too much of your good good lovin' A touch too much of your tender love Now I'm runnin' a fever of 90 above

Well it ain't easy to figure out the way I feel Somehow honey it don't seem real Gimme the fire of my desire Now the flames of love burn higher and higher

Every little word you say to me Make my back bone shiver, I get weak at the knee Oh my my, you turn me on How can anyone say that you won't let love

I wanna touch too much of your tender love A touch too much of your good good lovin' A touch too much of your tender love Now I'm runnin' a fever of 90 above

Ah - come on now honey Let's slow it all down, just a little I wanna feel your touch 'Cause honey, you know you make me shake

And I just want you to ??dress up??, a little bit for me Oh honey, you know what I want

I - I - I - I - I wanna touch too much of your tender love A touch too much of your good good lovin'

A touch too much of your tender love Now I'm runnin' a fever of 90 above .......

************************************************

CLASH - 'TRAIN in VAIN'
Say you stand by your man Tell me something I don't understand You said you love me and that's a fact Then you left me, said you felt trapped
Well some things you can explain away But my heartache's in me till this day
[Chorus] Did you stand by me No, not at all Did you stand by me
No way
All the times When we were close I'll remember these things the most I see all my dreams come tumbling down I won't be happy without you around
So all alone I keep the wolves at bay There is only one thing that I can say
[Chorus]
You must explain why this must be Did you lie when you spoke to me
Did you stand by me No, not at all
Now I got a job But it don't pay I need new clothes I need somewhere to stay But without all these things I can do But without your love I won't make it through
But you don't understand my point of view I suppose there's nothing I can do
[Chorus]
You must explain why this must be Did you lie when you spoke to me?
Did you stand by me Did you stand by me No, not at all Did you stand by me No way Did you stand by me No, not at all Did you stand by me No way
---

---
LINKS ;
1 DIONYSUS .....our friend Bill's site on the biblical figure dionysus -
https://www.angelfire.com/ca4/seneca/diony sius.html
2 BUBBLEGUM MUSIC of the 70's they have a section of songs about God from pop stars
http://www.rockinwoman.com/70s/bubbleg um.html
3 the NOSTALGIA SITE, 70's section
http://www.batej93.fsnet.co.uk/seventies.ht m
4 GEARHEAD.....huge database of music links; 60's music, glitter, punk, pop, etc.
http://www.gearheadmagazine.com/HTML/l inks.html#
5 SWEET back home
http://70sinvasion.homestead.com/home.ht ml
6 CHRISTIAN VEGETARIAN GROUPS
Christian Vegetarian Association
http://www.christianveg.com/
7 Hallelujah Acres
http://www.hacres.com/home.asp
Order of the Cross 8 The Nazorean Way Monastery
http://essenes.crosswinds.net/which.html
9 PETA's "JesusVeg" Site
http://www.jesusveg.com/index2.html
10 FUNKLORE, tons of 70's FUNK, SOUL, R and B, links
http://www.kalilight.com/nsites/funklink.html
11 RUDI..
..irish punk band who took their name from JOOK's 'OO-RUDI' single....
12 ALAN MERRILL new site
has info on a 60's band called LEAD that had 2 singles, and a japanese band called GARO he worked
with http://www.alanmerrill.com/
13 go back in time to feb.3, '75
http://devotees.krishna.org/Articles/2000/0 8/00094.html
14 CBGB punk and glitter bands of '76 record review from artist direct site, mentions MINK DEVILLE, TUFF DARTS, MANSTER, and others
15 ARTIST DIRECT site......huge database for research on all bands...EXCELLENT
www.artistdirect.com
16 what do KRAFTWERK, the BF2's, actresses LINDSAY WAGNER, and HAYLEY MILLS have in common ? they are all on the updated list of famous vegetarians from the HARE KRSNA spiritual network.......go here
http://www.hknet.org.nz/Veg-famouspeople -page.htm
17 HELLO
yes finally someone made a site on HELLO, however BOB BRADBURY is the only original member, so my friends and i say, this is really not hello, however it's worth a look
http://www.helloband.co.uk
18 DELTA of VENUS
hip store in london, has lots of music, fashion, magazines, etc. ...u may be able to find some of the rare glitter 45's on this page here
http://www.deltaofvenus.co.uk/home.html
20 GOD'S CHANELL.......
go to this informative site on spirituality, then afterwards come back here -
http://www.godchannel.com/talk.html
---

70s invasion home -
https://www.angelfire.com/vt2/70sinvasion/