70s invasion ; Dutch glam rock ; LEMMING, and THE LEFT SIDE
updated as of dec 1st '03
LEMMING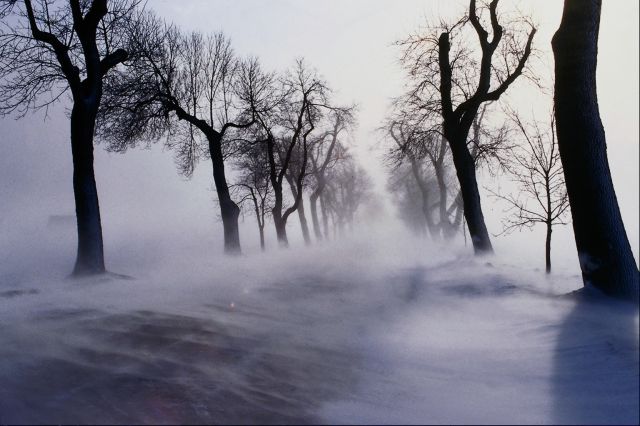 this dutch glam rock band were part of the scene in holland, they came from the town of Rockanje,....... ALICE COOPER could be the closest comparison, and they sang with BEATLES -type melodies on some songs as well, the songs we received are GREAT, and stand on their own, 'PLANET OF LOVE' is ESSENTIAL in any 70s glam rock fans collection.......when they began the lineup was WALLY SLOT, TONY GLOUDIE, HANS VOS, HARRY BRUINTJES, and TINNY DURELL, later in ' 74 VOS was replaced by MARTIN VAN WIJK.....their shows featured smoke, fire, and blood for theatrical effects and dancing by one REBECCA DE KOSTA, on their site she is credited on the 'LUCIFERA' single, perhaps for background vocals, ( whatever happened to her ? ) she is pictured with the band members here.... here are reviews of 5 singles we received.......
1 ' LUCIFERA ' ' 73
glam rock comparable to ALICE COOPER and SWEET......unique intro...GOOD vocal input from the band.....(laughter)...'DOO, DOO, DOO,DOO,DOO,DOO,DOO,DOO,.........LET's GO BACK 2000 YRS WITCHES RULE ANCIENT LIFE, ONE AND ALL CRYSTAL BALL, SEE THE WARLOCK TAKE HIS LIFE..........WHISPERS LIKE A VAMPIRE AND GUARDS ME TO DEATH '......and.....'I'M RID OF LIFE IT's GONE.....LUCIFERA, LUCIFERA, LUCIFERA, LUCIFERA IS HER NAME'.......
2 'BANGON' ' 74
much differnt from their 1st single, BEATLES -type melodic number with good vocals and T.REX bongos......'HE's SO MIGHTY, HE's SO MIGHTY, THEY SING AND PRAY FOR HIM, WELL BANGON THE JUNGLE JIM, JUNGLE.......U SEE BANGON...........WWOOOAAAHH BANGON, EVERYBODY CALLS HIM'........' OOGGAA BOOGGAA, BOOGGAA, OOGGAA,.............AAAAAAAAAHHHHHHH...........AAAAAHHHHHHHH.....( fades )
3 'FATHER JOHN'
intro is monk chanting, this one is more folk rock, if u like some of SLADE's BEATLES-like melodies,then you'll like this one.....' NOW, I HAVE FOUND MY REFUGE TO, A MAN WHO I SUED, CAUSE HE's THE ONLY ONE WHO CAN DELIVER ME, DELIVER ME FROM U'.........and...........' OH HOW I BEEN PROFESSED, SHE MAKES ME FEEL DEPRESSED'.........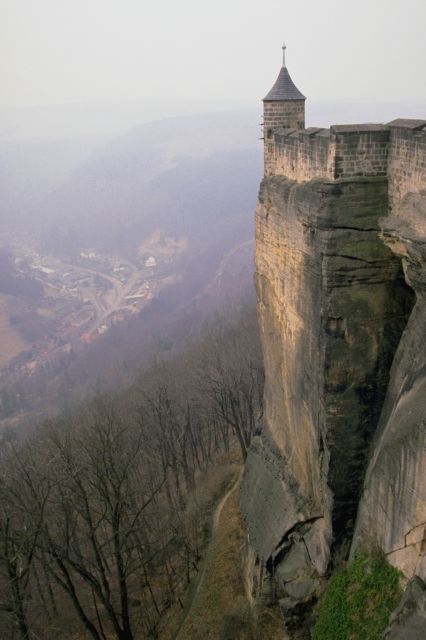 4 'QUEEN JACULA' ' 75 ( feb )
GREAT song !, it's about a vampire queen with a similiar name to one COUNT DRACULA, better than the previous 2 singles, more like ALICE COOPER with very melodic vocals.....' YOUR MY QUEEN OF MYSTERY, YOUR MY QUEEN OF LOVE, AND EVERY STEP U TAKE I'M WATCHING FROM ABOVE ( aaaaahhhhhhh ).........and......' WILL TAKE THE BREATHE FROM EVERY HUMAN BEING WE ADORE U JACULA, AT YOUR SERVICE JACULA'......later.....' TAKE MY HAND AND BE MY CRUTCH, OH I CAN SPEND MY LIFE WITH U'........
' PLANET OF LOVE' ' 75 (oct.)
EXCELLENT song ! now this is GLAM !! , STONES/DOLLS guitars, raunchy tough glam sound, and attitude......you'll find that sound of '75 right here, one of the best singles of '75, and our personal faavorite...........'U THOUGHT WE WERE DEAD, NO, NO DON'T BE AFRAID'.......and......' COME ON, COME ON LOVE IS HERE, OH MY PLANET OF LOVE, I'M COMING FAST, I'M COMING FAST, I'M SEARCHIN SO HARD, OH MY PLANET OF LOVE..........( melodic - ......YOUR SO FAR AWAY MY DEAR, WON'T U COME JION US )......'U KNOW WHAT I SAID, YEA, YEA WERE FREE, SAID FEELINGS ARE GONE.......WE KEEP U HANGING ONTO A DREAM THATS LONG BEEN GONE, OH MY PLANET OF LOVE ( doo wa, doo wa )...........(fades)

....... as Jesus was going with some of his Disciples he met with a certain man who trained dogs to Hunt other Creatures. And he said to the man, Why doest thou thus? and the man said, By this I live and what profit is there to any in these Creatures? these Creatures are weak, but the Dogs they are strong.
And Jesus said, Thou lackest Wisdom and Love. Lo, every Creature which God hath made hath its end, and purpose, and who can say what good is there in it? or what profit to thyself, or mankind?
And, for thy living, behold the fields yielding their increase, and the Fruit-bearing Trees and the Herbs; what needest thou more than these which honest work of thy hands will not give to thee? Woe to the strong who misuse their strength,
Woe to the Hunters for they shall be Hunted.
.......and the man marvelled, and left off training the dogs to hunt, and taught them to save life rather than destroy, And he learned of the Doctrines of Jesus and became his Disciple.

LEMMING with REBECCA DE KOSTA

a LEFT SIDE 45
THE LEFT SIDE
this band were a popular dutch act in their native land and enjoyed success elsewhere in europe in the glam era with their unique brand of power-pop, and fuzz guitars, led by HARMAN VEERMAN, and produced by PETER KOELEWJIN, the band developed a good size following in the early - mid 70s....
1 ' LOCOMOTION ' ' 73
handclaps and the super 60s fuzz guitar riffs make this song a GREAT single, this is glam, but can also be classified as- power pop -.....' HEAVENS GOOD HEAVENS THERE SHE GOES WITH A MAXI SMILE AND THE MEAN CLOTHES, SHE MAKES MY BLOOD AS HOT AS THE SUN, HEAVENS GOOD HEAVENS I GOT TO RUN'.... ( see our friend's site at 'YEAH, YEAH, YEAH' lyrics for the complete lyrics, accessible thru page 10 )
2 ' MAMA MIA ' ' 74
again utilizing the 60s fuzz guitar sound, a good beat, they released another GREAT sing-a-long number.......' WHAT HAVE U DONE TO ME SENORITA, WHEN U WALK U DO IT LIKE A BALLERINA, OH YOU'VE GOT A LOVELY DAUGHTER, AND I LOVE HER, LOVE HER LIKE NO OTHER.........chorus.......' MY, MY, MY, MY, MY MARIA OOOHHH GIRL EVERYTIME I SEE HER'.........later....... ' I DON'T WANNA GO HOME WITHOUT YOU, NEVER LEAVE YOU NEVER WILL ROAM'......guitars, horns flash at the ending.....

3 ' I WANT YE, I GET YE' ' 74
later in ' 74 they released another GOOD single 'SUDDENLY U ARE THERE AS A FRIEND OF MY LITTLE SISTER, I THOUGHT OH BOY OH WAHT A GIRL, NO MAN CAN EVER RESIST HER'...........' I WANT YE, ( YEA) , I WANT YE ( YEA ), I WANT YE AND I'LL GET YA '........3 - dimensional guitar chords play similiar to austrailian pysch MIKE FURBER's ' watch me burn' from the 60s....( see page 2 )
the LEFT SIDE had many more singles, see this link at ALEX GITLIN's site for the listing -
http://www.alexgitlin.com/leftside.htm