.
A GREAT SHOW RIGHT ON THE DRAGSTRIP
SUPER NICE RIDES, FOOD AND FRIENDS,
AFTER 4 YEARS AND A NEW 383 , STEVE SCOTTS NO DOOR EXPRESS IS BURNIN UP THE STRIP AGAIN
THE NO DOOR HAD NO PROBLEM WITH THE NEON
TERRY BOGUS WITH JIMINY CRICKET, THE NO DOOR WAS RIGHT ON HIS ASS..
THIS VAN IS REALLY NICE ITS CALLED DUST IN THE WIND.
BILL CAIN'S RADIO FLYER
YES ITS AN ALUMINIUM HEMI !!
JACKS 2 GREAT 66 SHORTYS. . . . . . . . .PINDANS 67 AND YES I GOT WET.
....
DAVES UGLYDUCK THIS IS AN AWSOME TRUCK .
....
THE FIELD MARSHAL IN HIS PRIMO SHORTY .
....
THE GREAT BILL MAVERICK WAS THERE, HE HAD SOME FUEL PUMP PROBLEMS.
....
HOPE YOU ALL HAD AS MUCH FUN AS I DID, SEE YOU NEXT YEAR...
....
SOME OTHER MOPARS..
....
HERE IT IS THE ROADRUNNER THAT STOOD UP LIKE FAST AND THE FURIOUS RICK CAUGHT IT AS IT WENT UP.
....
VISIT: PINBALL PERFECTION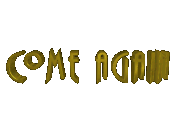 WANT MORE GOTO THE A-100 PICTURE GRID