Gilbert's 1986 Monte Carlo SS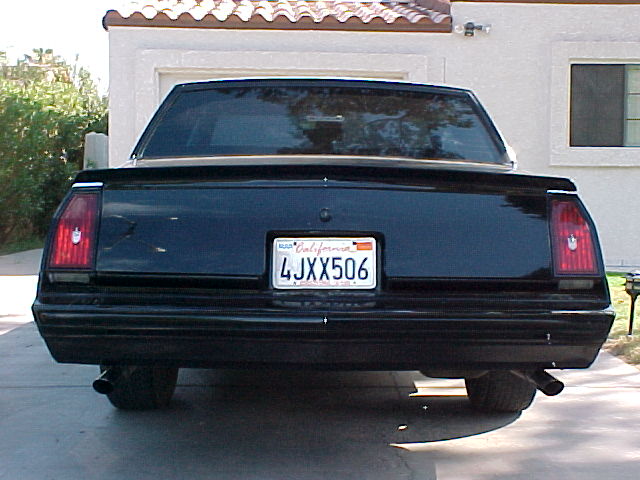 Alright this Page was under heavy construction. Somehow I had everything deleted and it really sucked, the website needed something new anyway. It has a different page formatt with the cars except I'm still trying to get pics for the Jag and the Corvette.

As For my Monte Carlo, its a 1986 Chevy Monte Carlo SS. It was given to me by my parents about a year ago and ever since then I have always been in it just playing with it or driving to Calexico. General info, Its got stock 305 V8 and paint and upholstry are all new. More info go to Info On My SS.

One last thing I don't like civics and if you have one and you want to rave on the street don't even think about it. For one I don't do that I'll smoke you anyway , and two why waste away my tires on a civic or CRX.

"Civics are cool, On FIRE!!!"
LISTEN IN TO 88.7 THURSDAYS FROM 4:00 TO 6:00 FOR GOOD FUN AND MUSIC!!!!!


View My Guestbook
Sign My Guestbook


Email: dumstruck_03@hotmail.com