My Home Page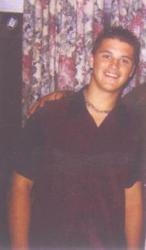 That's Me!



Hey peeps! How are you? This is a site about my buds, online buds, and I. So if I know you and want a pic and a lil info up on here about you E-mail me

Heres some info on myself. I am Nick and a male born X-Mas day (it sux). So that makes me a Cappy.I am about 6'0", blue eyes, tan, med built. I love to surf, hang out, and chill. I am in to surfing, partying, hanging out,being on the computer, listening to music. and love making a fool of myself. Um need other info. Check out my other site,e-mail me. If you have AIM my screen name is Surfturtles and XxXfourplayXxX or on MSN Messanger just put in my e-mail Surferguy_007@hotmail.com. I got Yahoo Messanger but don't get on much.



My Life right now

Ok. For the girlfriend part. I am no longer taken, i am heart broken as of 11/27/01.


Ok...I have been needin to update and the tragedic incident that has happened in the last 48 hours. I have decided to. I am an american that has been shocked on what has happened. I am also a Nationalist, who gives my full 100% to my country. iwill lie down for it, join the US Forces if I could and kill the fuck out of those towel heads. I appreciate all those who have supported this country, and our thoughts and prayers go out to the victims of these cowardly acts.
FUCK THE MIDDLE EAST!
FUCK ALLAH! >BR>FUCK THESE DAMN GAS PRICES!
FUCK OSAMA BIN LADEN!
ITS PAYBACK TIME YOU TOWEL-HEADED FUCKS!
SUPPORT US FORCES!




This is whats on my desktop right now. FUCK YOU, YOU FUCKIN TOWEL HEAD MOTHER FUCKERS!!!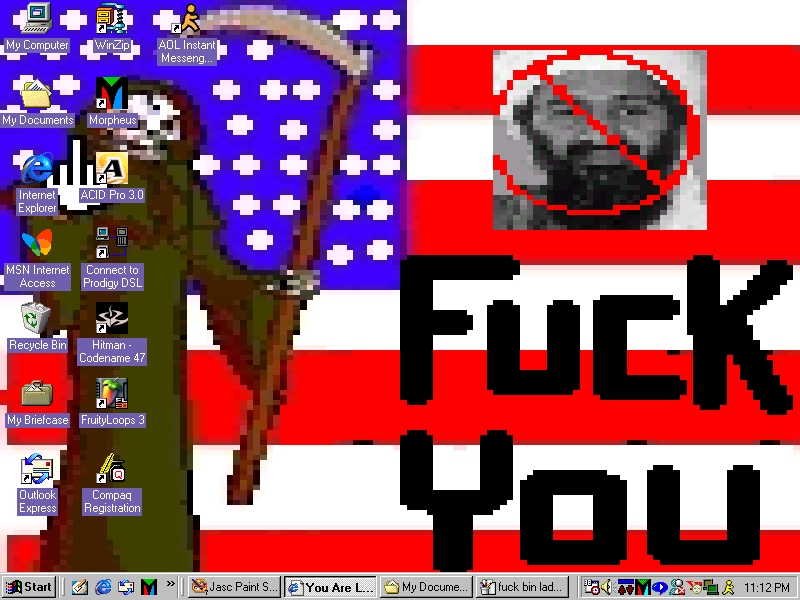 View My Guestbook
Sign My Guestbook

With an X and an O I am out Like WHOA!



[My other site at Angelfire], [My pix], [My PicPage], [My Links],[Hustons Page]



Email: surferguy_007@hotmail.com