YAMAHA R5 TECH PAGE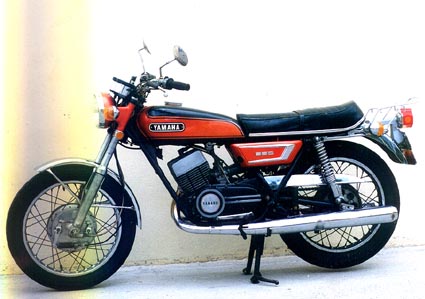 The Yamaha R5 series is the predeceasor to the RD350 series. The R5 models were built in 1970 (A model), 1971 (B model) and 1972 (C model). The R5 is a piston ported motorcycle, meaning there are no reed valves. It also consists of a 5-gear transmission unlike the 6-gear RD models.
SPECS
- 1 -
WIRING DIAGRAM MICHROFICHE
The numbers in the michrofiche are to match the part# to.
If anyone needs any part#s, email me and I can give you the info.
AC GENERATOR
AIR CLEANER
CARBURETOR
CLUTCH
CYLINDER HEAD
OIL PUMP
SHIFTER
TRANSMISSION