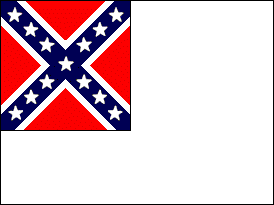 McNeill's Rangers
---
Who we are:
McNeill's Rangers is a unit of the American Civil War Association, located in Northern California. As a member company of the ACWA, it is dedicated to represent with honor and respect, the bravery of the American Civil War soldiers.
To the best of our knowledge, we are the only reenacting unit in existence which portrays McNeill's Rangers.
---
Company Background:
McNeill's Rangers was a guerilla band of Confederate which operated out of what is now Moorefield, WEST Virginia and which was commanded by Capt. John "Hanse" McNeill. During the Civil War, that area remained with the Union, rather than joining the Confederacy with the majority of Virginia.
The "Partisan Rangers" were officially established by act of the Confederate Congress on April 21 of 1862. Its officers were fully commissioned; the officers and men were paid the same as regular soldiers. Arms and munitions that they managed to obtain from the enemy were to be purchased from them at full value by any CSA Quartermaster.
The Partisan Rangers were not supported by all in the South. Governor Letcher of Virginia believed they were no better than robbers and plunderers -- more ready to plunder friends than foes. The attorney of Pocahontas County criticised them soundly, as follows:
"Springing full armed into existance ... the rangers are a terror to the loyal and true everywhere, and cannot whilst engaged in the murder of our citizens ant the stealing of property be of any service to Virginia..."
McNeill's small army with less than 100 partisans became notorious for their raids on supply trains, camps, and railroads. Captain McNeill was court-martialed in 1864 for accepting Confederate deserters into his ranks. He was later acquitted of the charges.

When the "Partisan Ranger Act" was repealed by the Confederacy in 1864 the door was left open to allow partisan units fighting behind enemy lines to continue their operations. Neither McNeill's Rangers or Mosby's Rangers (The "Grey Ghosts" of Virginia) were not transferred into regular service in 1864 with the majority of the ranger units.

Some students of the Confederate partisan and guerilla warfare believe that the southern partisans stumbled on to one of the secrets of modern warfare -- through the partisan's intuition and vigorous support of a resistance movement in occupied territory. Had such warfare been practiced more widely against the Federals, the war could have been kept going for several more years -- perhaps with a different final outcome.
---
---
For Enlistment info call:

Bill Cyders McNeill's Rangers Email McNeill's Rangers