Monogram AH1S Japanese Ground Self Defense Force from Twobobs Aviation Graphics.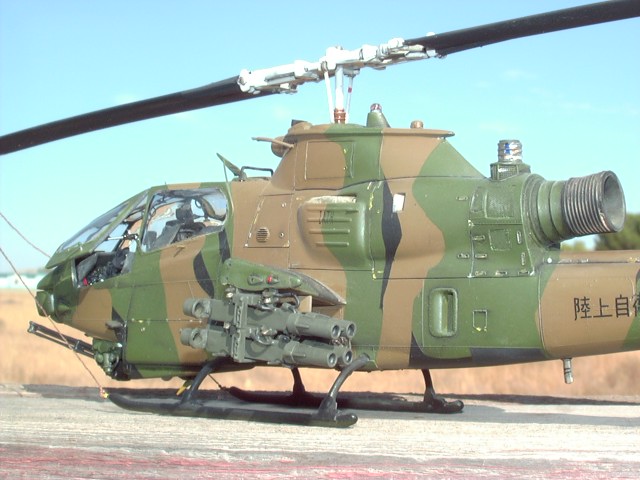 For the Japanese Cobra scheme I added a scratchbuilt debris deflector for the engine inlet, detailed the cockpit, unloaded and detailed the TOW missile luancher and made simple rotor tiedowns. Other schemes from the JGSDF include MAJOR sharkmouth schemes.


Japanese aircraft are kept pretty clean, so only light weathering was applied. Also notice that I added brass mesh to the engine cowling.
---
Italari's 1/48 AH1Z Cobra, rebuilt to more closely resemble what the real one will look like when it enters service in 2001. I added a LOT to this kit, including the all new style cockpit with CRT screens, new four bladed twin-plane tail rotor, FLIR, gun rebuilt with tubing, detailed weapons and other external details. Current three tone grey scheme, oil/pastel weathering and HMLA 169 Vipers decals complete the look.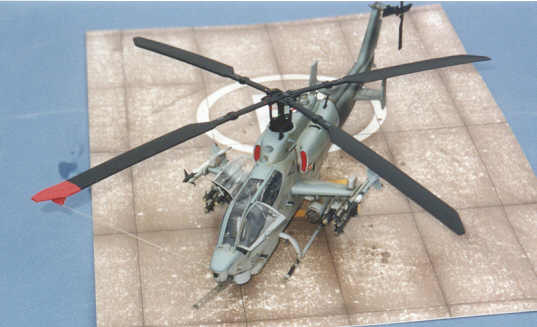 Now THAT'S a Cobra!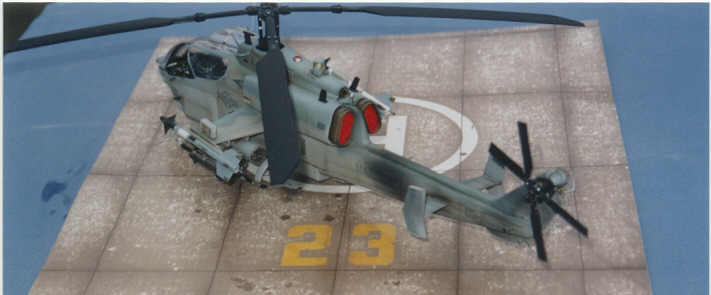 4 blades are better!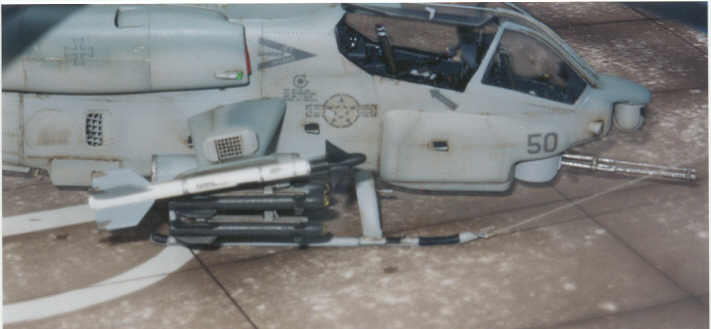 Up close and personal
---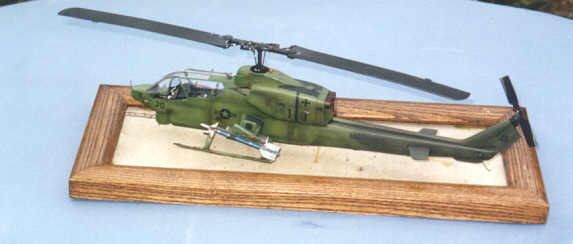 Italari AH1T Italari 1/48 out of the box. HMLA 169 Vipers decals from the kit. Late 80's overall green scheme with oil/pastel weathering.
---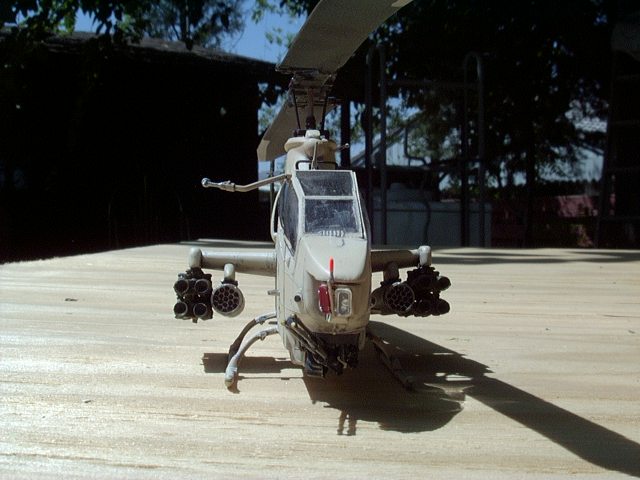 Monogram's AH1S still a great value today, with what I consider the best OOB interior avialable! Simply, the interior was 98% correct for 1986, and it still is the only kit that I know of in the smaller scales that includes the necessary SCAT tubing for air conditioning to the seats. Overall, a great kit and joy to build.

---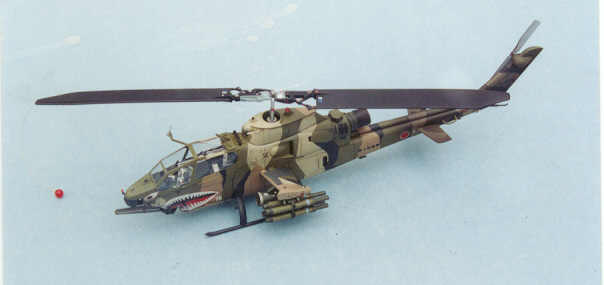 Hasegawa 1/72 AH1S Cobra in Japanese markings. Externally very, very good, I only added a couple of antennas and the rotor tiedown. Internally I detailed the cockpit with HSS rails, commo cords, belts, etc. A very nice kit!
---
There are definitely more Cobras on the way. I will always be working on a Cobra at one time or another.