Close Up Gallery
Directory
Click on the hyperlink below to take you to the page that interests you.
These are big pages, so please be patient while they load. they are WORTH IT.
Looking for something specific? Its probably not posted here, let me know and Ill go thru my files to see what I have.
I have recently updated my Photobucket account with new detail shots of HH65C and HH60J from the New Orleans Airshow. Please link HERE for that folder.
Click for the Dauphin Page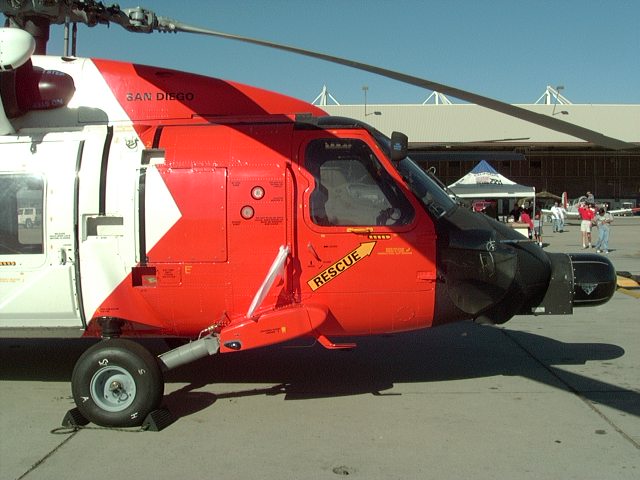 HH60J Jayhawk Details
Very interesting details for the HH1H.
Notice how this inlet warning triangle is from two different machines!?!