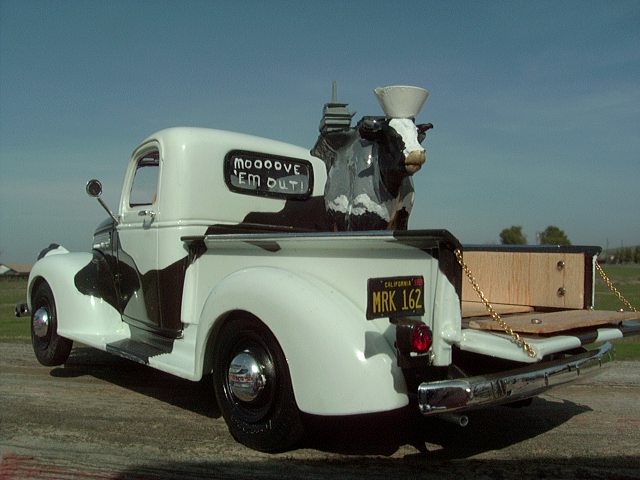 Don't Have a Cow, Man! Kings County Scale Model Club turned this full-size fiberglass cow into a Cowrier, CVB-41 (Carrier, Aircraft, Bovine, near Highway 41) commissioned by the Lemoore Chamber of Commerce for the "Cows on Parade" Competition at the Kings County, CA Fair. Full size cow has a plywood flight deck, 5 Acadamy Hornets and a Lindberg SH-3.
Kowabunga!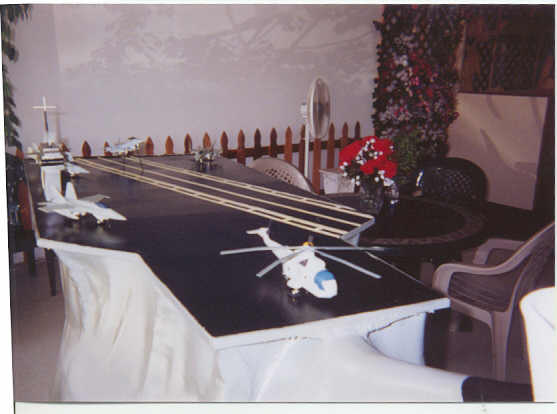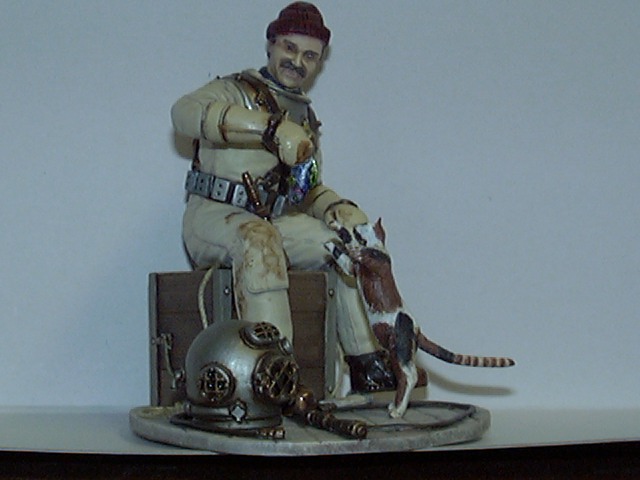 The Diver's Cat, a wonderful resin figure by Reheat.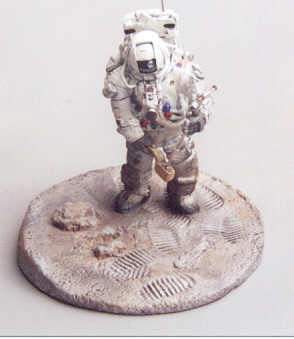 Harrison Schmidt, Apollo 17 Lunar Module Pilot in 1/35 scale. A great little figure by EVA Models. I used thier line of decals for the suit markings and the reflection of the Earth in the visor.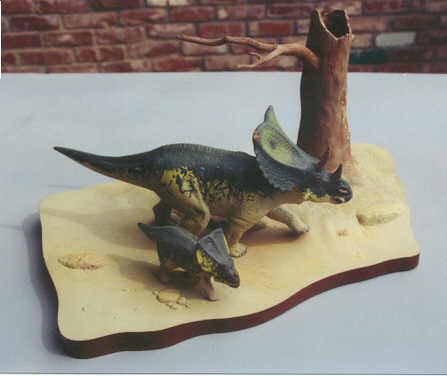 Tamiya 1/35 Chasmosaurus, pretty much out of the box.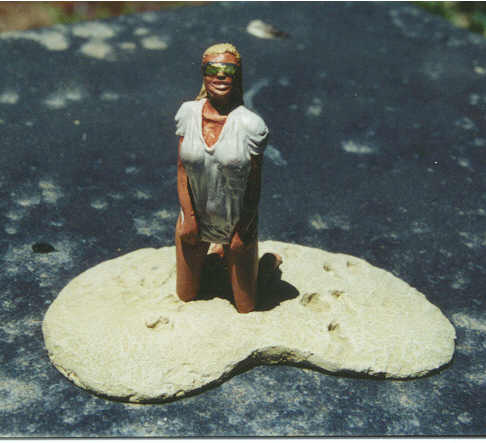 1/25 scale resin girl, one of several I have painted up for a local hobby shop. Beleive it or not, its actually a see thru effect on the Tshirt!.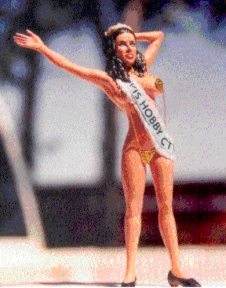 Another figure, Miss Nude Universe in 120MM scale. I did not paint this figure, but I did help out by adding the(tiny) bikini thong she is wearing.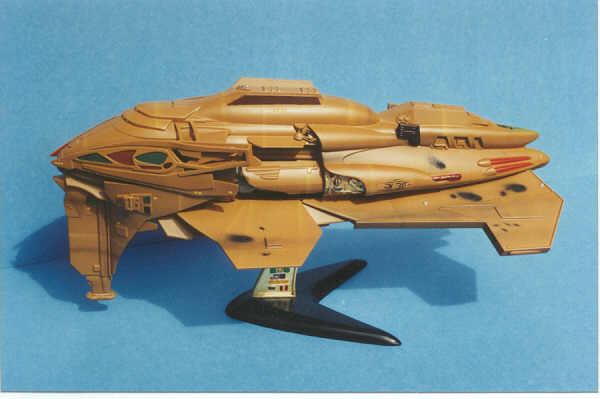 Kazon Ogla spacecraft from the first season of Star Trek : Voyager. Scale is unknown.
Millenium Falcon cutaway, I built this as a magazine review when the cutaway kit first became available. This one was a LOT of fun!
---
David Campbell, 2001
2005