Web Surfer Award
In Recognition Of:

Creativity
Originality
Content
Design
I love to surf the internet. I just pick a topic find a web ring and hit the waves. As I surf around the world wide web I come across some very good pages. Some are so entertaining that I want to leave a little something behind to congratulate the webmaster on their good work. Guestbooks are ok, they can even be fun, but it's difficult trying to figure out what to say over and over without sounding insincere.

Therefore I decided to create an award, the Web Surfer Great Site Award. This award is granted to sites that I find creative, original, interesting, entertaining or I just plain really like them.

This Web Surfer Award is unsolicited. There is no application for this award and I will not accept requests for this award. If you would like me to surf on over to your site, sign my guestbook and I'll catch the next wave. This does not mean that you will automatically receive my award.

The recipients of the Web Surfer Great Site Award will simply receive an e-mail stating that they have done a great job on their site and that they are being granted the Web Surfer Great Site Award. The gif file will be included in the e-mail for them to post on their page should they wish to display it. They will also be given a link back to this page and posted on the recipient list.

Recipients of this Coveted Award are:

Email: websurfer@angelfire.com




created 8/22/98

Hosted By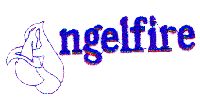 Get your own free web space!