Kern river Amateur Radio Club Inc. W6LI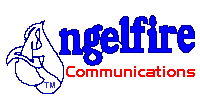 The KRVARC is located in lake Isabella, Ca. off of Hwy 178 just east of Bakersfield, Ca. The KRVARC currently has a Repeater on 145.410 PL 103.7 which is located at 7400 feet. The current repeater is being replaced after the first of the year with a Kandycom repeater system.
The KRVARC also has a packet node at the same site as the repeater which is operated on 145.030. The node has very good site in all directions with about a 175 mile radius. Kern River Valley Amateur Club has Ve test sessions every 4th Saturday of each month at 3pm. followed by the KRVARC club meeting at 4pm. at the Senior Center in Lake Isabella, Ca.
Upcoming Events:
Amatuer Radio Links
Angelfire - Easiest Free Home Pages
Fieldday... It's Fun
Qrz Callsign Database
Used Amatuer Radio Equipment for sale online
Arkansas Amatuer Radio Club.
Ham Radio Outlet (Anaheim, Ca.)
ACS newsletter
Tucson Amateur Packet Radio
Beginners Guide to Amateur Radio
DX information source
California Emergency Information Service

Email: w6li@aol.com