PINE TELES #11-21


FENDER ESQUIRE -Tapped-
Fender pine guitar #11!

Nothing too crazy with this one. I was going for something that came from around a 1960 timeframe, although with a custom color - lime! It started in the summer of 2011 with a Red Dirt two-piece, center-joined pine body and the standard Mighty Mite maple Tele neck. I had seen pictures of older Teles and Esquires where the yellow had turned an interesting shade of green, so I sprayed the body a wonderful "Gloss Key Lime" and it turned out well. Even though the body is routed for a neck pickup, I dropped a white Esquire pickguard on it and aged everything up really well.

For the hardware, I saw a company online that modified standard Fender Tele bridges by cutting them in half - a split Fender ashtray bridge. I'm not too sure how that affects the tone, but the split apparently separates the string vibrations from the bridge with the steel supporting the pickup. Obviously a subtle sound difference. Standard Fender neck plate and tuners, and Schaller strap buttons.

For the pickup, I was looking at Seymour Duncan's site and all the wiring diagrams posted there, and saw a "Tapped" Esquire one for a 4-conductor single coil. It's meant for the Duncan Hot Tele Lead and it basically utilizes the 3-way switch for the following selector positions: 1-tapped output w/ high-end filter, 2-tapped output, 3-full output. I have a couple of other single-pickup Esquires that have selector switches and crazy wiring (my Fender Esquire and Fender "Nocaster" Esquire), and I find it really interesting and cool that these supposedly simple one-pickup setups can get so many tones. Anyway, it was kind of a chore completing the wiring on this, but it turned out well and the tone differences with the three positions are noticeable. I went with a 500K volume pot and a 250K tone pot, and there are two Sprague Orange Drop capacitors in there - a .047 and .022, along with a standard .001 volume cap.

I love the look of the white pickguard with this shade of green, and you can't go wrong with a Seymour Duncan pickup. The aging looks really good on this one, too - I'm getting better with that. Another really cool pine guitar!

February 2012





FENDER TELECASTER -Texas Special-
Introducing pine Telecaster #12, all the way from Texas...

I really wanted to do two things with this pine Tele project - successfully paint a guitar in silver metallic, and feature a set of Fender's Custom Shop Texas Special Telecaster pickups. I started with a Red Dirt Guitar Works two-piece, center-joined Blackguard pine body and a Mighty Mite maple Tele neck (with a V back). Painting the body in metallic silver went surprisingly well, and I was able to relic both pieces of wood to represent a custom-painted Tele back from 1956. Fender officially began offering "Inca Silver" as a custom finish in 1961, but all sorts of custom colors went out the factory door before then, depending on how important the player was and how well they knew Leo Fender. So it is reasonably possible that a metallic silver paint job was delivered in the mid-1950s.

Installing the Custom Shop Texas Special pickups was a breeze and they truly have an amazing sound. Classic Tele with a little bite and sizzle. I went with CTS 300K (yes, 300K) pots and hooked up a killer .047 Mojo Tone Vitamin T Paper In Oil capacitor to the tone pot. Also a standard .001 volume cap.

For hardware, I used a standard 1950s Fender Telecaster bridge, Fender/Gotoh vintage tuners, Fender vintage dome knobs, and the usual Fender neck plate and Schaller strap buttons. I went back and forth on the color choice for the pickguard - black or white. I've seen Fender silver Teles and Strats with either black or white guards, and they both have a good look. I eventually settled on black, and I think it looks cool. And to add some more cool to the guitar, I placed a vintage-looking hot Texas girl waterslide decal on the back of the guitar - I think it's adds some personality and helps date it to the 1950s.

My goodness these pickups smoke! I think the pickups in this axe rival the DiMarzio Twang Kings in my Rogue Scootercaster. And the metallic "Inca Silver" paint job brings home the Texas...

May 2012

UPDATE: April 2016

After a couple of years with the black pickguard, I shifted gears and picked up a Fender parchment 5-hole Tele guard so it doesn't look like this anymore - basically the same thing I did to my Fender Broadcaster, but in reverse. Not a big deal to change, but it sure makes it look different. And Fender officially began using white pickguards on Teles in 1954, so this makes sense on a '56 tribute. The off-white guard gives it a brighter look and I was also thinking it was going to look too much like my Fender '49 Spanish Electric.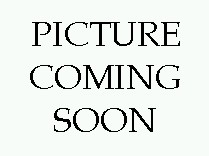 FENDER TELE-BIGSBY PAF
Text goes here...

Paragraph 2...

Month Year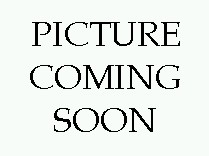 FENDER TELESTRAT
Text goes here...

Paragraph 2...

Month Year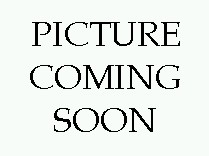 FENDER TELE-SOAPBAR
Text goes here...

Paragraph 2...

Month Year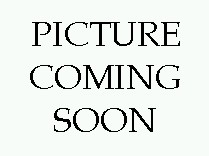 FENDER TELECASTER -Strate Plate-
Text goes here...

Paragraph 2...

Billy Gibbons' (ZZ Top) "straight-bridge" Tele

Month Year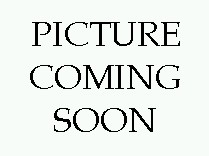 FENDER TELECASTER -EMG '76-
Text goes here...

Paragraph 2...

Buck Owens' USA-themed Tele

Month Year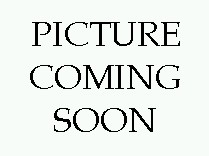 FENDER ESQUIRE -Split Rails-
Text goes here...

Paragraph 2...

Month Year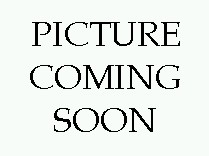 FENDER '49 SPANISH ELECTRIC
Text goes here...

Paragraph 2...

1950 Fender "Spanish Electric" ad, which featured a black one-pickup Esquire with a white pickguard

Month Year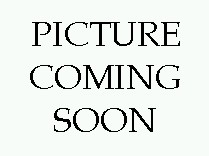 FENDER TELECASTER -'73 Merlot-
Text goes here...

Paragraph 2...

Month Year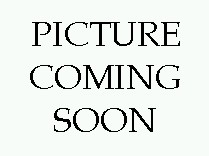 FENDER '50 ESQUIRE -2 Pickup-
Text goes here...

Paragraph 2...

early 1950 Fender Esquire ad, actually made some two-pickup models before calling them Broadcasters in late '50

Month Year




back to the main PINE TELES page