Pup City Kennels
Our links
A new game I just joined called Dogs.
Fleas!-The Cyber Dog Game
Our chatroom page.Visit if you like.
Our Fleas! dog show page.
List of current boarders.
Dogs & pups for sale.
Our cyber-pet game.check it out!
Our virtaul animal page.
Send a card to your freind.
My stable for the game Driftwood oaks.it also has the link to the(horse)game.
My cattery for Kats.Check it out!

Prices for boarding and selling dogs for Puppiez and Fleas! Cyber Dog Games
Dogs per day:$5
Puppies per day:$5
Dogs for sale:You set the price
Puppies for sale:you set the price





Title:"Discovery".Made by:Keytrax

03/02/04 at 7:13 am-It's been awhile, hasn't it? I'll clean up the pages later. To kyo from the SA2BSB (if you still read this page), we never knew that that you saw our work while this page was active. Really.-Pashpaw


Hello welcome to the kennel!!!!


This is the kennel where you could adopt purbred pups or dogs here for the now defunct Fleas! and Cats internet games. Pup City Kennels has virtual pets that are part of the Puppiez and Fleas! game on the web. We are two kids who love playing this game. So welcome!If you visit,please sign Dreambook.It is another place for comments. The Dreambook is actually a guestbook,that is easy to use.




We have 100 acres of meadow space, Beds humans use(we go to bed at 8:00pm,and wake up 9:00am), Plenty of food and water(extra water and food after walks and playing), The largest and best we can find, Playing and walking every 3 hours, creek near by, a little bit of love and care.

Dogs and puppies for sale have the same conditions,but days paid is not availible.Special rooms with television,room service,couches for laying on,and more. All you have to do is just ask if you want special rooms.We will carry the best of service or the stay is free!Leave comments if you like at our Dreambook or e-mail. Note:On the June Puppiez Cyber Dog Game dog show,we won 3 prizes:BEST OF BREED,and BEST OF FEMALE for dalmations had gone to Jewel,BEST OF MALE for dalmations gone to Lucky(Lucky-duck!) Please, be nice on SaraBeth's Fleas! page.I got an e-mail about it,and the new link. Our jewel won 3 prizes,heres what she won!:l Winners Bitch: #45 Jewel Best of Winners: # 45 Jewel Best of Breed: #45 Jewel


We only take pureberds!

Best viewed with:
New mailing list!To join type Kennel News.E-mail:

This page is from: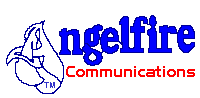 Go to AniPets and get a FREE personalized AniPet
Copyright� 1998 Two Anonymous Siblings. My new e-mail button from www.billybear4kids.com: