"Teachers Helping Teachers with Teaching Exchanges" site has been selected as a "Best Bet" with USA TODAY
We are pleased to have been asked by Chatelaine Magazine (readership 1.6 million) to supply them with the teacher contact for a feature story Trading Places in the October 2000 issue. Click on Chatelaine to read about a teacher exchange.
WELCOME
Where teachers from around the world gather to share information about teaching exchanges.
I hope you enjoy your visit and gain helpful information on teaching exchanges.
Please share this web page with others.
WHERE DO I START?
This page is for YOU. To learn about teacher exchanges and perhaps to join the thousands teachers that go on a teaching exchange each year.(Over 20,000 teachers and their families travelled on teaching exchanges last year.) Here are some ideas on how to apply, arrange and prepare for a successful exchange. This web site was developed with the help of experienced exchange teachers from Canada, Australia, USA, Japan, New Zealand, and the United Kingdom.
Just who goes on a teacher exchange and why?
The answer is any teacher with 5 years or more of teaching experience(American teachers require 3 or more), that is open to adventure and new ideas and who is flexible and has good sense of humour.
INDEX
How to get a teaching exchange
What do you do once you have a confirmed exchange.
So what can go wrong with a teaching exchange?
Sample vehicle and housing contracts
A detailed list of Teachers from around the world looking for teaching exchanges.
Tasmania Dept of Ed.Exchange Teacher Listings
Where can I find more information
Home Exchanges Quote by Arthur Frommer Travel writer "Because, when all is said and done, a home exchange is the single most logical, reasonable, sensible, indeed brilliant, method of vacationing in travel today. Instead of leaving your home or apartment empty and unused during the time of your vacation, you derive a benefit from it, you treat it as an asset. You "trade it temporarily for another home, eliminating all costs of lodgings from your vacation budget." See the article published in several leading newspapers and on NBCi at Global Home Exchanges
Why Go On An Teaching Exchange?
This answer varies as much as each individual. As one exchange teacher wrote, "to go on an exchange was to live a dream, to travel to and live in another country . As a teacher I get very little chance to write off expenses like other professionals. As an exchange teacher, not only did I get paid for living in another country, with all my benefits, but I also wrote off all my travel expenses as tax deductions. So whether your dream is to live on a tropical south seas island, experience the charm of Europe and the UK, visit Disneyland, shop in New York, scuba-dive around the Great Barrier Reef or enjoy the awesomeness of Canada, then consider fulfilling your dreams by going on a teaching exchange."
Read an Australian family's exchange teaching experience to California Australian - USA exchange
The American, Canadian and Australian Income Tax departments allow exchange teachers reasonable travel expense claims for airfare, airport taxes, shipping charges, hotels and meals as moving expenses. Teachers from other countries may have the same financial bonus.
WHAT DO TEACHERS WHO HAVE BEEN ON EXCHANGE HAVE TO SAY ABOUT THEIR EXPERIENCE?
"I learned new classroom techniques which I employed in my classroom, I shared ideas about our school system which benefited the school I exchanged with but most of all I got to travel in a part of the world that I probably would not have gone to on my own."
" Our family got to see Canada. What a change from the desert of the southwest, when we got back to my home school, I was refreshed and had renewed energy.
Lake Louise Alberta Canada

The greenery, skiing. snowshoeing and tobogganing in winter, fishing in crystal clear lakes and seeing 24 hours of daylight while visiting the Yukon in late June. We now have friends who visit us regularly from Canada. Our children learned so much in their school. A must to do again in the future."

"My husband is a principal in Australia. We applied for an exchange to America, but only received proposals to Canada. We were given one day to make a choice of three Canadian locations by our department. Although we were disappointed to not have an exchange to the US, the Canadian city we did go to was perfect. Our exchange experience was beyond anything we had hoped for."

"We went to London and spent almost every week end visiting either a part of England or another part of Europe. Our exchange was expensive, our memories priceless."

" We didn't have a great exchange. On our way to Australia we were in an accident which resulted in multiple broken ribs for me and seven months of pain. Our car broke down several times which cost us more than our budget allowed. I would recommend an exchange to others, just be careful in your travels and if you need to purchase a vehicle, take your time. It is better to rent for a couple of weeks then to purchase something the seems like a bargain and regret it later."

"I met my future husband while on exchange. Now we have two countries to call home."

" We took a chance and accepted an exchange to a country that wasn't on our list of choices. It was the only way we could get an exchange as there were no matches to the country that was our first choice. The people, the experience and the adventure was truly outstanding . I am pleased that we took the risk and went on an exchange, even if it was to a country that we hadn't even thought about going to on an exchange."

WHO SHOULDN'T CONSIDER AN EXCHANGE AT THIS TIME?

Exchanges can cause stress; re: moving, changes in climate, perhaps language, friendships etc. When you add this to any of the following stressful circumstances, the results can be a real challenge, so think twice about going on an exchange if you have a major illness or someone close (perhaps an older family member) has a major illness, you are currently having or just went through a relationship break-up such as a divorce, are having major financial difficulties, are house proud, you don't want to give up your possessions or don't adapt easily to change, or if you are trying to get away from a difficult situation.(Perhaps it is an annoying parent or student difficulties or difficulties with staff members or your principal.) Chances are that their doubles or worse will be in the school you are going to.

Links to Samples of Housing and Vehicle Contracts CLICK HERE

A link to a thorough exchange teacher package CLICK HERE

One of the first questions to ask is when would you like to go? Some teachers like to plan years ahead, while others are open to an exchange either this or next year. There are four main paths you can take. Through a government exchange authority in your country, state or province (usually the cost is free), or through a private exchange that you set-up yourself or through paying an agency to find a suitable exchange partner. Private school teachers can also arrange exchanges through their associations. Other types of exchanges that are offered by a few school jurisdictions include short term administrator exchanges, specific exchanges between your home school district and one city or area in another country. A few school jurisdictions offer vacation teacher exchanges for a few weeks.

Short stay Teaching Exchange Information

US-CHINA TEACHING EXCHANGE INFORMATION AND APPLICATIONS

Click here for detailed information of the advantages and disadvantages of Government and Privately arranged exchanges.

How does one arrange an exchange and what's the cost?

There should not be a cost to apply for or in accepting an exchange. Usually plan about a year to 16 months from the time you decide to go on an exchange to when you actually leave. We applied in October 1993 and received our first offer of an exchange in March 1994 to Washington State. This proposal was not accepted on the American side. We received another proposal to Colorado in May 1994. Our exchange partner from Fort Collins had already made other plans so did not accept. We than received a proposal to Perth Australia in early June 1994, this was accepted in early July and we finally were on the plane to Australia January 3 1995. It probably is unrealistic to think that you can apply for an exchange in June and be in another part of the country or world by September of the same year.

IDEAS ON HOW TO GET AN EXCHANGE

The #1 step is your application , references and resume. You want to sell yourself to a potential exchange school and you want to sell your community, home and school to your potential exchange partner.

The same application you fill out at home gets seen by education authorities, superintendents principals, vice-principals, department heads and finally by the your potential exchange partner. An impressive application is to your benefit.

Once your application is sent in you wait,
and you wait until a match can be found, some teachers hear in a few weeks while others wait for months. Every year there are teachers that simply don't get matches. Don't get discouraged if you're one of those that doesn't get a match in your first try(some have applied 4 years in a row without a successful match.) Keep trying, you might have to be more flexible for a location and for your subject area. A number of exchange teachers have a plan B in the event that a match doesn't occur.

Our first exchange was supposed to be to the USA, no successful matches were found for us, so we took a risk and redirected our application to Australia. Little did we know that an Australian teacher that same year applied for the UK, and as no successful matches were found for him took a risk and redirected his request to Canada. Neither of us even considered applying for an exchange to the country that we received a match. The exchanges for both families were very positive.

If you should get a proposal, you know that it has gone through all the authorities and that it has been approved at your end. Now you may need to wait until your application is approved at the other end. You only have a proposal until all parties accept.

The offer of a proposal can take months from the time you first apply. Rarely do both exchange partners hear about the exchange proposal at the same time, even if they are both from the same country . The person receiving the exchange proposal first may wait from 2 to 9 weeks for their exchange partner to hear.

SO WHAT DO I DO ONCE I RECEIVE AN EXCHANGE PROPOSAL?

After the excitement of receiving an exchange proposal comes the reality of actually having to commit yourself to a year away from home. The first step is gathering information about the area of the proposed exchange, the school and the country. Exchanges are not perfect. You may be getting a better school situation then you have at home but have to give up a lot on accommodation. Count on the experience being different than home.

The proposal usually states that it isn't appropriate to contact your exchange partner until after they accept the exchange.

Over a set period of time, about a week, you make a decision to accept or reject the offer. This can be a difficult process as the proposed exchange area may not be what you had hoped for.

As an example if I had hoped for an exchange to a quiet, rural part of southern England and was offered instead an exchange to a busy northern industrial city, then I would have a difficult decision. Do I take the risk and accept this exchange anyway or wait another year and perhaps get to an area that is closer to what you want. IF YOUR DECISION IS TO NOT ACCEPT THE EXCHANGE, PLEASE LET YOUR EXCHANGE OFFICE KNOW QUICKLY SO THAT YOUR PROPOSED EXCHANGE PARTNER WILL HAVE A CHANCE AT ANOTHER PROPOSAL. As a courtesy, send an e-mail or note to your proposed exchange partner. They will appreciate knowing your decision.

Please keep in mind that your proposed exchange partner is going through a similar decision making process.

Once both parties accept, you have an exchange
CONGRATULATIONS

( Includes-Preparing for travel- Film, Luggage, Airlines Hotels,Adapters)?">

WHAT TO DO ONCE YOU HAVE A CONFIRMED EXCHANGE

Here are several ideas.

Photos and videos are an important part of any teaching exchange. Put film and photo albums on your Christmas wish list.

Have a friend or family member be a "power of attorney", to look after any financial affairs you may have while away and that can check your accommodation in the event of an emergency

Find a sponsor that will be in close contact with your exchange partner, answering questions, picking them up at the airport, providing an orientation to your home community. Your exchange partner will do the same for you.

Communicate, openly, honestly and often with your exchange partner. Be honest, have integrity and character.

Talk to others from your country that have been on exchange to your exchange partners location. Previous exchanges teachers will have some excellent insights into what to bring with you, what to wear, the cost of living, what to expect for weather etc, that your exchange partner may not be able to relate.

SUCCESSFUL EXCHANGES SEEM TO HAVE THE SAME COMMON ELEMENTS, GOOD COMMUNICATION, TEACHERS AND FAMILIES THAT ARE WILLING TO BE FLEXIBLE AND NOT A LOT OF UNREALISTIC EXPECTATIONS. THEY HAVE THE CONFIDENCE OF KNOWING THAT ALTHOUGH THE EXCHANGE MAY NOT BE PERFECT, THEY WILL GROW AND LEARN BOTH PERSONALLY AND PROFESSIONALLY AND BE BETTER FOR THE EXPERIENCE.
Have fun planning your trip. Check around for travel bargains, put film on your Christmas wish list and know your budget. There should be no cost for applications, just individual travel costs which you arrange through your travel agent, and costs such as passports(if required), medicals, etc. We know teachers that spent $1500 for the entire year on exchange while others spent $ 40,000.
IDEAS TO HELP MAKE AN EXCHANGE A BETTER EXPERIENCE

Arrange for a number of friends and staff members to contact your exchange partners for their first month or so in your community. This may be the loneliest time for your both yourself(away from home) and your partners and will make both transitions easier.. Loneliness and homesickness can be a challenge. Teachers have reported that their first months long distance telephone bills have been over $500, because of loneliness. This is why it is so important for both partners to arrange several friends and family to keep in touch with not only themselves, but also their exchange partners. As an exchange teacher in a new community, get involved with the community, other teachers and especially the exchange club.
Arrange to leave your partner enough provisions to get them through the first few days. Things like toilet paper, facial tissue, a few food items, some tea or coffee bread and juice are practical.
NO MATTER HOW CUTE AND LOVEABLE, PETS,
PLANTS
AND ROOM MATES may be;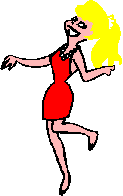 they are best not included as part of an exchange package unless both exchanges teachers understand the potential challenges and agree to accept these possibilities.
WHAT ABOUT TAKING KIDS ON AN EXCHANGE?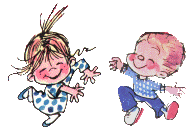 Most exchange teachers that took their kids found that the experience for both parents and their children was very positive.

Exchanges do break down before you actually go. More than one exchange has fallen through because one of the partners didn't pass a medical that most countries insist on. To be fair to your exchange partner please do the following immediately after getting an acceptance

If you have any doubts about your health, get a medical clearance.

Have your passports and visas in order and you will need to get a police record search done before you are allowed to work in another country

Know your own teaching abilities and when you make initial contact with your new school principal, share any concerns you may have about areas you may be required to teach . I know of a grade 7 teacher that went on an exchange to a grade 3 classroom and even though she didn't have experience at this level, she loved it, and on the flip side two teachers, one grade 3 and the other grade 2 got exchanges to grade 7 and 8 classrooms. They where not prepared for the challenges of this level and had an awful year teaching. If you don't think you would be comfortable teaching the grade or subject area you are given on your exchange, be honest and say so, because the trade-off for not sharing this information can result in a terrible exchange for you and your family. Most school principals will be accommodating to your needs.

Most teachers go on exchange because they are looking for something different. The weather will be different, so will the housing, shopping, friends you make, the school, and even your lifestyle. That is why you need to be flexible. You are going to experience an exciting year of change, you will travel, overcome challenges and be a better person for it and you will spend more money then you might normally spend. Enjoy your experience with a positive attitude and a sense of humour.

CLICK HERE FOR INTERESTING QUESTIONS ABOUT TEACHER EXCHANGES

We are honoured and grateful to have received the prestigious awards on this page. I thank the reviewers for taking the time to visit this site and for judging it to be worthy of their awards. Please show them your support by taking a few minutes to visit some of their Award Sites. They were created by talented website designers, and they are interesting, informative, and fun places to visit. Follow their links and you will discover a wealth of other interesting and exciting websites!

WE ARE HONOURED BY BEING CHOSEN A WINNER OF EDUNET CHOICE AWARD
(for providing and maintaining valuable educational content)

This site has also been chosen as a featured link on the Copernicus Education Gateway
---
We are honoured to have been awarded the Golden Web Award for 1999-2000.
Some specific sites with more information:
UNITED STATES
SHORT STAY TEACHER EXCHANGE INFORMATION
US-CHINA TEACHING EXCHANGE INFORMATION AND APPLICATIONS
COLORADO TEACHER EXCHANGE INFORMATION
NORTH CAROLINA TEACHING EXCHANGES
OTHER USA TEACHING EXCHANGE PROGRAMS
CANADA
NEW BRUNSWICK EXCHANGE TEACHER PROGRAM
MANITOBA TEACHER EXCHANGE PROGRAM
EXCHANGE INFORMATION FOR ONTARIO TEACHERS
Swiss Teacher Exchanges
AUSTRALIA

TEACHER TRAVEL AND HOME EXCHANGE

Global Home Exchanges
Global Home Exchanges
OTHER EDUCATIONAL SITES




[Random Site ]
[List Sites ]




This
site owned by Teaching Exchanges.
[ Previous 5 Sites | Skip Previous | Previous | Next | Skip Next | Next 5 Sites | Random Site | List Sites ]
If you would like to join this ring, Click Here