WELCOME TO ZORBAS GRILL HOME PAGE.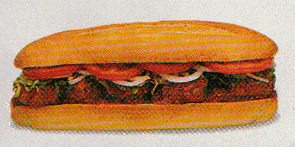 183-D NASSAU STREET
PRINCETON,NEW JERSEY-08540
TEL:(609)924-2454
FAX:(609)924-4860
OPEN SEVEN DAYS A WEEK. MON-SAT 9 AM- 9 PM . SUN 11 AM-7 PM.

---
YOUR CHOICES
(Our location take Washington road make right Nassau Street.Beside the Thomas sweet we are.)
You are visitor

Since November 29,1997.

[Let's go Greek.]
[Forecast of Princeton.]
[Webmaster:Mohammed.]
[Sign our guestbook.]
[View our guestbook.]

---
https://www.angelfire.com/biz/zorbas. Revised:04,1998.
Copyright ©1998Zorbas Grill.
zobas@angelfire.com