Dr.Robert R. Ward LL.B, JD says
"WELCOME"
TO THE EXCITING
EDUCATIONAL WORLD OF RESEARCH
AND

THE HOME PAGE OF "THE TEAM"

of Native American Indian Law Scientist

and

the Volunteer Researchers and Writers

of Native People Issues

This is also the place to book lectures from Dr. Ward. . . Dr. Ward's lecture series covers the reasons why Unity, Native Legal issues, and Sovereignty, are each a part of Native Spirituality.... The lecture also covers Spirituality issues concerning Non-Native Indian people... These lectures are a great opportunity for your non-profit group, or Canadian non government organization to raise funds and increase membership.

CLICK HERE FOR LECTURE INFORMATION


THIS OFFICEspecializes in recruiting teams of Native Indian volunteers Non-Native professionals, and non - professionals into developing case winning reference materials on issues that we take on.

We have volunteers in the fields of psychology, sociology, business, education, ICWA matters, medicine, and culture. And most importantly, numerous folks with no profession at all. In order to assist those friends. We are training many folks in the work that they are doing through the use of our in-house designed training programs for those that wish to learn and teach themselves about research and writing.

WE ARE NOT A LAW OFFICE for individuals needing legal representation in any State or Municipal Court. We do practice within Tribal Courts, Federal, and The World Court, and have experience working with the United Nations Investigating Human Rights issues.
IMPORTANT NOTICE....BECAUSE OF A DETERIORATION OF MY HEALTH FROM INJURIES RECIEVED IN THE VIET NAM WAR. I HAVE DECIDED TO RETIRE FROM ACTIVITIES ASSOCIATED WITH THIS PROFESSION. I WILL STILL BE CONSULTING TO THE INTERNATIONAL HUMAN RIGHTS ASSOCIATION FOR AMERICAN MINORITIES ON CERTAIN INSTANCES. I THANK EVERYONE THAT HAS VOLUNTERED OVER THE PAST YEAR, AND APOLOGIZE TO THOSE OF YOU WHOM I DID NOT RESPOND TO YOUR EMAIL VOLUNTEERING. IF YOU DESIRE TO CONDUCT RESEARCH FOR THE NATIVE INDIAN CAUSES. I ENCOURAGE YOU TO VISIT YOUR LOCAL AMERICAN INDIAN CENTER, OR CONTACT A TRIBE OF YOUR CHOICE AND SUBSCRIBE TO THEIR NEWSLETTER. FROM THAT NEWSLETTER YOU CAN SEE WHAT ISSUES THEY ARE WORKING ON AND VOLUNTEER YOUR SERVICES DIRECTLY TO THAT TRIBE. ONCE AGAIN "THANK YOU MY BROTHERS AND SISTERS" R. WARD....



"WE...ARE...RECRUITING...FOR...UPCOMING"
S O V E R E I N G T Y.... I S S U E S

We now host a CHAT ROOM one night a week. The topic and the discussion will be posted on the message board each week. Occasionally, we will have guest as a host for the chat.

click here to enter the live discussion

ALSO
Each month we will place a topic on the BULLETIN BOARD for your review. We sincerely hope that you will contribute to the ideas posted on the selected topic.
Click Here To Enter The Boardroom


KEEP UP TO DATE ON ISSUES FACING THE NATIVE PEOPLE

SUBSCRIBE TO NATIVE INDIAN OWNED NEWS PUBLICATIONS
CLICK HERE TO ENTER OUR NEWSPAPER and ARCHIVE PAGE

NEWSPAPERS AND ARCHIVES ARE GREAT RESOURCES FOR RESEARCH INFORMATION
THE TODAY'S NEWS TICKER

TO VIEW SOME INFORMATION ABOUT REFERENCE PUBLICATIONS WE HAVE AUTHORED AND ARE FOR SALE, , ,

CLICK HERE


TO USE OUR REFERENCE LIBRARY WITH LINKS TO EXCITING PLACES

"CLICK HERE"


Thanks..To..The.. Artist
"Doris West"...."G. Biggs"...."J. Bushyhead","Dana Tiger", "L.David Eveningthunder",..."John Guthrie""Joe Rector""Tommy Leigh"

Dancing...For...The...Artist


More of my Most Favorite Links
Angelfire THE BEST WEB HOST ON THE NET
Uva Jane's Cabin In The Woods, a modern Cherokee Woman's Page
Northwest Chapter of the Cherokee Elders Council
Cherokee Elders Council Oklahoma
Chritine Berry A Cherokee Texophile
Carol Hawks Excellent Cherokee Page
Teachers Tool Page Excellent Home School and Reference Site
Native Indian Resources
International Court of Justice
Cherokee Indian Nation Oklahoma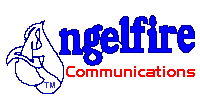 Email: robertward@angelfire.com