Montage Cafe Homepage to Good Food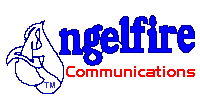 What have you dreamt of when you want to sneak a break from work in the afternoon right in the busiest heart of town?

Solitude? Cool 'Humid-Buster' ambience? Your favourite book? Relaxing music? Aromatic coffee? Cheesecake?
---
You know what you want.. ...we made it happen for you.
It's a bookstore... ...It's a restaurant... ...It's good old days... ...It's
Montage Cafe
---

From a wonderful window view, we pluck you out of the busy streets below and send you to a relaxingly cool atmosphere with your favourite book, wonderfully aromatic fresh coffee, soft melody and if you felt naughty, a slice of smoothest cheesecake. We have created for you the ideal hideout while you recharge for your next bout of hair-wrenching day of work.

Located in the heart of town, Montage Cafe is situated in the oldest bookstore in Singapore, Stamford MPH. This is the last place you need for your recharging needs. Any time of the day, you can whet your appetite with our most delightful menu to bring you out of the hectic world outside... ...unfortunately, we can't make your relaxation permanent yet.

Beside offering you food for your tired soul, here's what we have for your ravenous stomach... ...


---


Daily Set Meal... ... For those of you we still failed to slow you down. Anytime, anyday.
The Lip Smacker... ... crispy egg coated sandwich with succulent chicken, ham & cheese shallow pan-fried till golden brown. Never miss this out!
Pancakes... ... with syrup and butter or ice-cream (For the guiltless ones)
Sandwiches... ... Like Montage, a range of choices you will never forget.
Greenery... ... Chlorophyll lovers, you lose if you miss this!
Sweet Treat... ... For those dare-devils who lives for the best ice-creams, sherbets, shakes, freeze, frappe and lots more.
Fresh Brew Coffee... ... A wonderful blend that sends you right to nirvana.
Speciality Tea... ... For you with an aristocratic taste for tea.
Iced Drinks... ... Coffee, Tea, Juices, Soda etc. What more to chill out?
---
If this is not enough for you... ...tell us and we'll make it happen.
---
What about the best food in Singapore? Here are some personal favourites.
Best of Singapore
Hainanese Chicken Rice
Roti Prata (Indian Pancakes)
Bak Kut Teh (Herbal Pork Rib Soup)
Seafood Galore, Chilli-crabs, shellfish, lobsters...the works
Links to Great Food in Singapore
'Shiok-est' food in Singapore
What's Hot and What's Not of Singapore Food
Food Page of the World for Food Zealots
A Must-See for all Travel Bugs

Email: davidcmh@mbox3.singnet.com.sg