CVA HOMEPAGE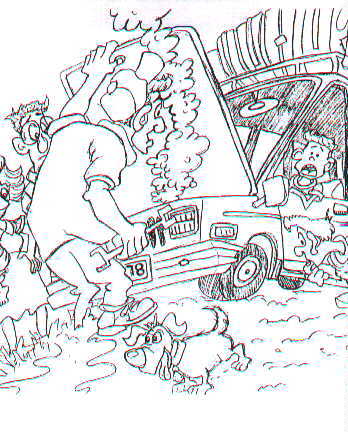 Our Manual is Dedicated to :
Those who want to know more about their vehicles!
Those who want to know where to take their vehicles for care!
Those who want to know who to trust with their vehicles!
Those who have been taken advantage of, and don't want it to happen again!
Those who just don't know how to maintain their main source of transportation!
Those who want to know what makes IT GO !!!
CAR MAINTAINENCE SIMPLIFIED:
(1) A Manual that is easy to read and understand!
(2) Anyone can become their own mechanic its easy!!
(3) It wont cost a lot of money to do your own mechanics!!!
(4) A Manual made just for the the Shade Tree Mechanic !!!!
Are you just plain tired of being ripped off on vehicle repairs and maintainence?
Wouldn't you like to do your repairs on your own and save yourself money and aggrivation?
Our manual can help you ! Email us to find out more on how we can help.
Thank You for Visiting Our Homepage, We hope to hear from you soon !! Please sign our Guest Book and let us know your thoughts on our page.