LIVING VETERANS MEMORIAL HOMEPAGE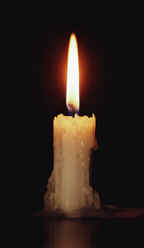 WERE YOU THERE?
WW II
KOREA
VIETNAM
GRENADA
PANAMA
HAITTI
SOMALIA
DESERT STORM
BOSNIA / CHECHNYA
WAR ON TERRORISM
AFGHANISTAN
IRAQ
MULTI-NATIONALS SERVING WITH U.S. OR U.N. FORCES
ANY ACTIVE DUTY - ARMY- NAVY- MARINE CORPS- AIR FORCE - COAST GUARD OR NATIONAL GUARD
NATIONAL OR AIR GUARD OR ACTIVE RESERVES
I say to you all, if you have a friend or relative who served in Vietnam or any of the above fields of combat, or someone who served in a non-combat support role, (all are important)don't forget their service. If you haven't already, the next time you see them take a moment and simply say WELCOME HOME or THANK YOU! That's all we ever wanted.
Hi. Are you a veteran? If you served in one of the listed conflicts, or are now on active duty, leave your Name, Rank, Service, Conflict & Service Years, (please do not leave SS#s) through E-Mail at the bottom of the page and I will list it here on the Veterans Page. I would like this to be a Memorial Page for those who served and survived. From U.S. Forces mainly but also those men and women from Multi-National allied forces. If you have any Ideas or suggestions leave me an E-Mail and I'll see what I can do. Contact your Comrades that served and tell them about this Page.
~Allen J. Lambert, D811856, BT2,USN~Vietnam~,USS Parsons DDG33,1971-1974.
~Jay H. Henninger, AF15627903. Takhli RTAFR, Thailand E66's Feb 1996 - Feb-97. TSGT
~Larry Snyder SP5 US Army~Vietnam~ 1969-1971
~Thomas J. Kinch, RA12729703, US Army, C 1/20 ~Vietnam
~John H. Collins at that time A1C E-4 USAF Takhli RTAFB Thailand May 12, 1972- July 10, 1972 TDY on MISSION "CONSTANT GUARD lll" Worked in Billeting 366th Services Squadron and 6499th Services Squadron
~Paul D. Hosick, SGT, USMC, Vietnam, 1967-1971
~Arthur R Massey, SSGT, USMC, Vietnam three times, 20 years retired in 87 www.master2526@aol.com
~Billy W Cole at that time SGT USAF NKP RTAFB Thailand 6931st Security Squadron April 1973--May 1974.
~SSgt James McNamara, Dong Ha, RVN Jul 67 - Dec 67, Pleiku RVN Dec 67 - July 68,Retired after 27 years in 1989 as CMSgt
~Sean Healy, PFC, U.S. ARMY, Served in Operation Desert Storm, JAN. 91 TO APRIL 91.
~Ronald D. Hawkins Sr., MACM(SW), (USN RET) Active duty: Aug 1970 to May 1997 Vietnam: 1971,72,73.
~David T. Roberts ( Red Dog ) Sgt. USMC , Viet-Nam 1965-66 WIA 17 May 1966 Viet-Nam units D/1/3-B1/13- D/1/4 dtroberts@home.com
~Dock M Freeman B328479 SFM2 Viet Nam USS Parsons DDG 33 1967 thru 1971
~Jim Jackson RD3/OS2 Viet Nam USS Parsons DDG33 1971-1974
~Anthony (Tony) Ralston 632nd SPS Binh Thuy AFB S Vietnam Dec. 67-68
~Roy L. Cordingly,USMC, 1/46 Americal Division,198th Infantry,68-69
~Robert H. Taylor SP/5 259-58-3104 Vietnam 6 Years 70-71 Long Bein
~Henry Brooks: WW II, Army, 1945, Staff Sarge. awarded the Combat Infantry Badge, Distinguished Service Cross, Bronze Star Medal w/ 1 Oak Leaf Cluster, Purple Heart w/ 1 Oak Leaf Cluster, Philippine Liberation Medal w/ one bronze star, Asiatic Pacific Theater Medal w/ 1 bronze star, Good Conduct Medal, American Theater Ribbon, Expert Rifle, rifle squad leader, 32nd Division, 127th Inf. Reg., Luzon Philippines, Villa Verde Trail or "goat path in the clouds", 70% combat disabled, almost 80.
~DS3 BLODGETT, JEREMY D. U.S.S. THEODORE ROOSEVELT (CVN-71) COMBAT SYSTEMS MAINTENANCE DIVISION FPO AE 09599-2871
~Phil Weatherwax served with U.S. Naval Mobile Construction Battalion 3 in Chu Lai, Vietnam 1966. My rank was E-4 Builder Third Class.
~Carl W. Simmons PFC E-3 US ARMY - Co B & D 1st Bn 46th Inf 198th LIB AMERICAL VIETNAM - Pointman 10/67 - 10/1/68
~Sgt S.R.Hobson AF14876682 U.S. Air Force Takhli RTAB, Thailand May 1967 to May 1968 Crewchief on F-105D and F-105F 355th Wing, 354th Squadron Commander Jack Broughton
-Sgt Don Hutchinson, USMC, Vietnam October 1966 thru January 1969
-Bruce E. Chapman, SP4, US Army Armor, 3/4 Cavalry 3/69 - 3/70, Cu Chi,Vietnam.
~Robert S Martinez, 510th Engineer Co, Pleiku, Vietnam April 1967-April 1968, U S ARMY
~ Jack Cloud Sp/5 USArmy USACCCCA, Vietnam Support 68-69
~Cprl Derek Bush, USMC,1st Inf., 3rd Bat., Lima Co.,Iraq, March 2003-May 2003
~Jesse Reed Ssg ret Korea-1950-1951 187 Airborne RCT.
~Bob Mesiti- SP5 - 35th Finance detachment Korat,Thailand 1966-67
~Steven R. Senteney, US Army, 35th Finance Detachment, Korat, Thailand, August 1967-July 1968
~Clifford Nations, specialist, U.S. Army, Operation Restore Hope, Somalia Oct 1993- Mar 1994
~Cody W Ellis US Navy AT3, USS Carl Vinson, served in Operation Southern Watch, 2 tours July 1992-1996 attached to VA-1
~Joseph J. Wilson, Jr., 569th Transportation Company, Khon Kaen, Thailand- Feb 68 - Feb 70, 505th Transportation Company, Vayama, Thailand - Feb 70 - Jul 70 (US Army)
~Danny Richardson, US Army, SP 5, 510th engineers, Jan 1968 to Sept 1969, 2 tours, Pleiku Vietnam.
~Denny Anderson at that time SGT USAF NKP RTAFB Thailand 456 MMS munitions maintenance squadron July 1968—July 1969.
~SSGT Eddie Jones,456 mms BETWEEN 1970 AND 72.
~ Walter Gilliam SP/5 Korat Thailand May 1967 to May 1968 528th Eng. E-mail wallengilliam@bellsouth.net
~Dennis Sirrine U.S. Army E-6 510th Engr. Pleiku, Vietnam 3 Tours E-mail Address dennis48@westnet.com.au
~Melvin W. Stanley, Air Force, Vietnam 1969-1970/1971-1972 ,8th Aerial Port Squadron Dets/operating locations and Mobility.
~William "Eddie" Mitchell,SSGT, USAF, VIETNAM, 2 tours 1969-1970/1971-1972, 8th Aerial Port, DET's, OPERATING LOCATIONs & MOBILITY when needed
~Steven C. Dockery, SSgt. 6280th Combat Support Group Hospital, Takhli RTAFB, Thailand July 1973-May 1974.


This site owned by Allen Lambert
Allen Lambert



It is said that Service brings men together, But, Combat Forges men into Brothers!










(Last edited: 06-02-2012 @ 0049hrs = 12:49am-MDST)

JUMP ON THESE LINKS

Angelfire - Easiest Free Home Pages
Run For The Wall~Homepage
NAVAJO CODE TALKERS
ST. PEREGRINE LAZIOSI CHAPEL-Patron Saint to Cancer Victims
The American Legion ~ Department of Wyoming

Email: revalamb@iwon.com