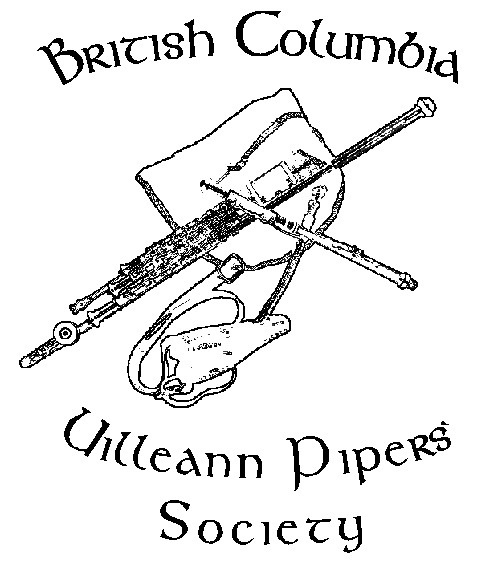 The British Columbia Uilleann Pipers' Society is dedicated to encouraging and providing support to anyone in British Columbia interested in the uilleann pipes. The society was formed in September 1999 at a gathering of uilleann pipers in Langley, B.C. The society is the first of its kind in western Canada and is actively involved in organising workshops and concerts for and about the uilleann pipes. Click on Events above to see the uilleann pipes related events that are coming up in BC.
The goals of the club are to:
Support the local development of uilleann pipers and traditional Irish music in British Columbia.
Organise workshops, seminars and concerts for both the members of the club and the general public.
Establish and maintain a resource of piping information for the society members.
Provide local contact to the various piping clubs throughout the world.
A pipes for loan scheme has been started with the donation of a number of practice sets of pipes by a Rob Moore, a local pipemaker. These sets are available to anyone who would to try a set to see what all the fuss is about. There is unfortunately a waiting list, so if you would like to be put on the list, please contact us.
We also publish an occasional newsletter. The latest edition can be downloaded here.
Contacting Us
The British Columbia Uilleann Pipers' Society may be contacted at:

778-549-8049



Email: bc_ups@hotmail.com
Copyright British Columbia Uilleann Pipers' Society