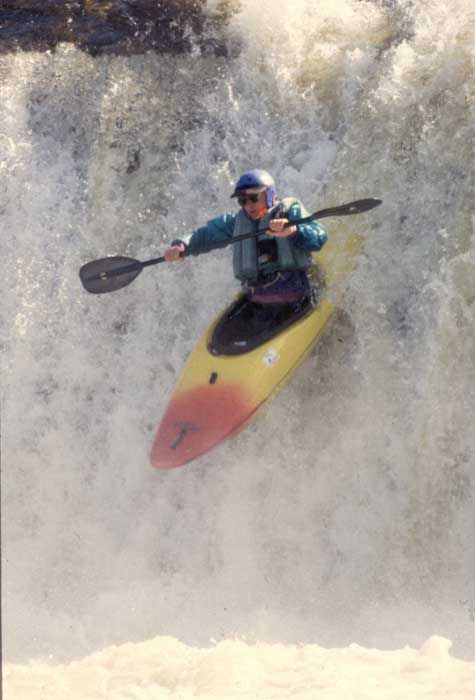 Necky Jive 810
> How old are we,
Older than some rivers - 62
Married 40 yrs. to a flat water paddler
>how long have we been paddling,
Paddled open canoe for 30 yrs. with Keel Haulers Canoe Club
Paddled whitewater kayak 28 years, making my own molds and kayaks in the early years.
Didn't do a lot of first descents but probably a close second, 25 years on Chattooga, Gauley & Upper Yough
Founded Keel Haulers Outfitter's which was passed on to my son Jeff who is now getting out of the business. Retired from NASA after 36 years, yes I am a "Rocket Scientist".
>what type of paddling do we do, and
Mostly Class 3-4 whitewater in my big Pirouette, probably my 15th kayak.
Class I rivers with my 17' Mohawk Nova and the Mrs.
>where do we live?
Westlake, OH
My love is paddling and traveling, leading adventure trips. --
John Kobak
Keel Haulers Canoe Club
Home page link is:
http://www.keelhauler.org/
My e-mail is keelhauler@yahoo.com