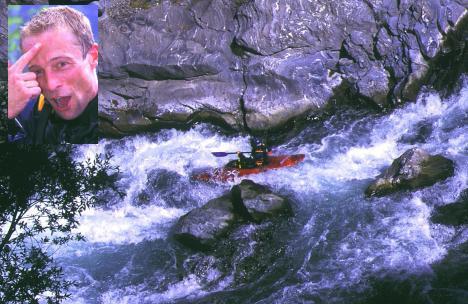 Sore head/Chateau Queyras Gorge
Jez, 33, 5'7", 140 lbs, Reading England
A late addict, I've been paddling for two and a bit years. Member of Marlow Canoe Club. I briefly had a year or so of paddling flat bits when I was a 10yo scout. I don't count that, though I did win a medal in a 10 mile race! Currently listed as a UK Div 3 slalomist (yeah, I licked those kids!) but no intention of competing again.
Regretfully wasted youth, now love the outdoors. Paddling brought me some happy times I could only imagine before. Paddle anything that isn't flat, preferably accompanied by good friends and beautiful scenery.
Hard to choose between surfing, playing and river running, but a good river will always win I guess. Reasonably happy on class IV.
Honourary member of the Bottom Bracers Club.
Boats had: 4.5m big old fibreglass thing, Creek 280.
Boats got: Blade, X.
To be truthful though, I'm not sure who I am any more.
Jez
jeremy.kent@covance.com (Reading, England)
"I don't care who's son you are, you're not walking on my water!"