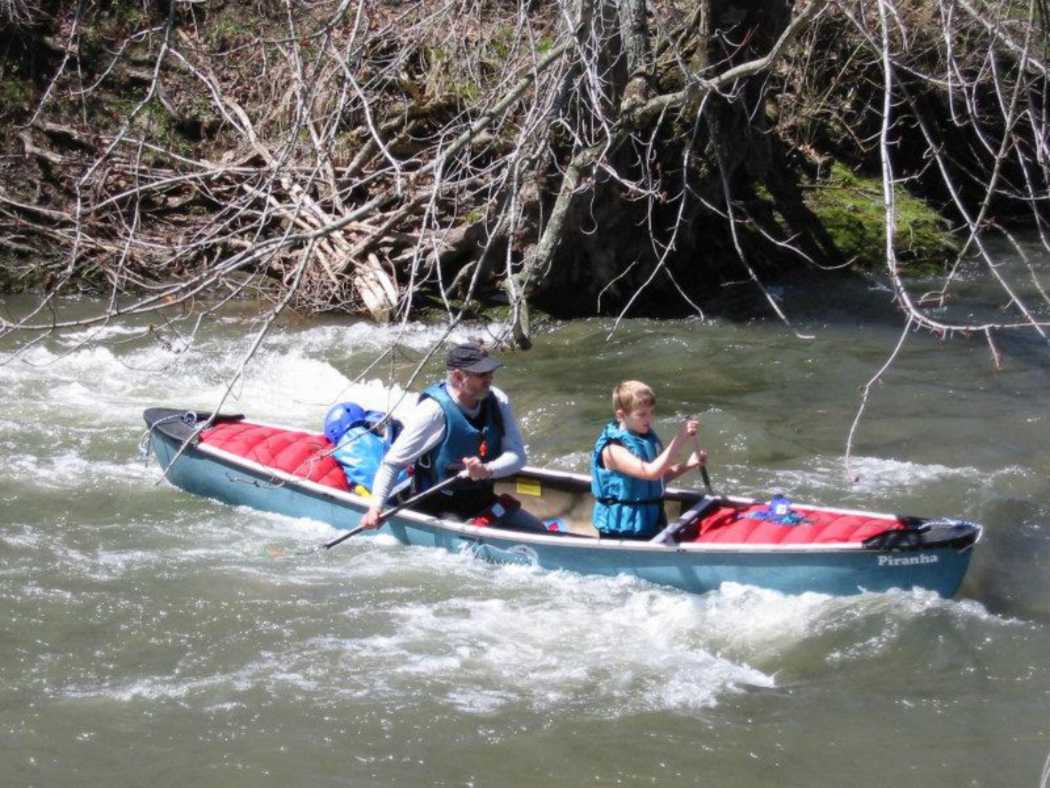 Dan and son Ben trying to side surf an itty bitty little ledge on Indiana's best whitewater, Big Pine Cr.
Bio-
First love is a solo open boat in whitewater. But I live in Indiana, I have found that a proper flatwater cruising canoe can also make for enjoyable days on the river. So double your "normal" count on boats needed, I need flatwater and whitewater boats. Made matters worse a few years back when I went and bought a ww kayak.
Now I have kids to haul along with me, that sorta limits my time on Class IV (that may never happen again), but I have a blast taking the kids down the Hiwassee in the Summer.
So now we have added tandem boats. And Ben is nine now (January 2005), he needed a kayak to try, right? Again, both kinds, flatwater and whitewater, thankyouverymuch. Plus a cute little flatwater kids canoe (by Pat Moore) The boat count continues to rise. Now we are getting into boat camping. Whoops, where did that MR Freedom come from?
I need to sell some boats soon.
When I'm not camping, riding bike, or paddling, I'm making sawdust in the shop. And a few wood items.
But mostly, just big piles of sawdust.
-Danpaddles