Melbourne Benchrest Club


Photos from the 2002 MBC club championships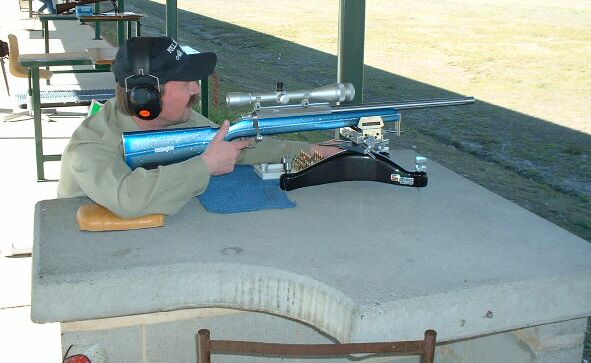 Less Hajdu shown with his 6PPC Teddy.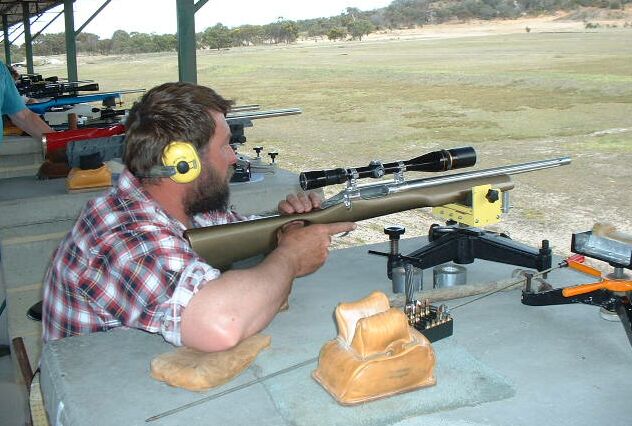 Ross Hutchins waiting for the "commence fire".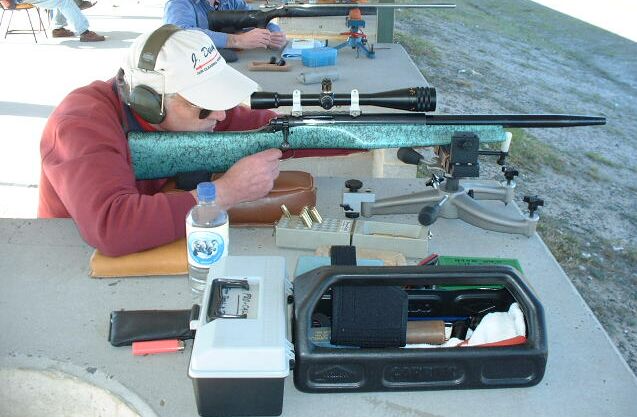 Peter van Meurs with a self built HV rifle in 6mm/22-250 improved.


Club members in the snug confines of our loading room at Little River.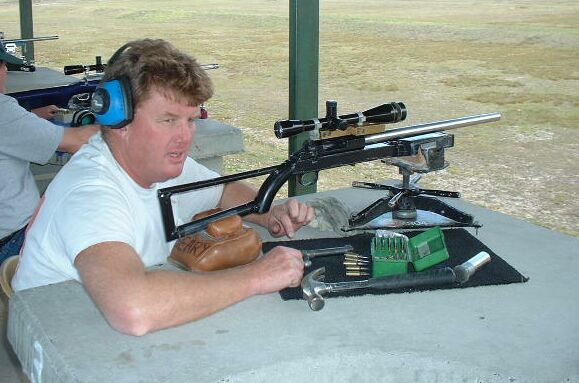 This rifle is decidedly ugly, but it sure does shoot.


Michael Heubner with his Speedy stocked drop port Viper.

Neville King with his Panda LV

Peter van Meurs scoring 200 yd targets at our last match.