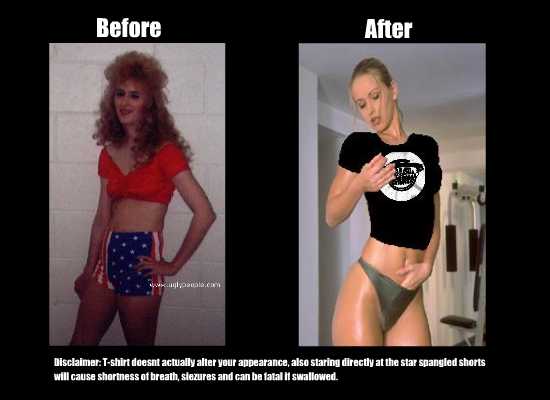 Ok, heres our t-shirt. Sure its a stupid picture but you get the point. Black shirt with white Hector logo on the front, Hector spread out across the back. You can get this shirt in reverse, white shirt with black logo. You can also get sweatshirts with the same logo.
Dead to the World- Newest album with 14 tracks,including 2 live tracks. This cd is $10.00, contact for information.
Just Add Beer- 6 song lp, featuring tracks "Pistol Whipped" and "Vagitarian". You can get this cd for $4.00.

No Habla Espanol- Early recording. It is currently sold out.

Untitled- Early recording. This also is currently sold out.

T-shirts- You can get these shirts in any size, They cost $10.00.

Sweat Shirts- All sizes. These are $20.00.