The Happy Campers !!!
The purpose of our web page is to display our pictures. We know it takes forever to download e-mail with photos and have simply posted our pictures here. Select our web site as a "Bookmark" or "Favorite" and visit the site often! Besides, here we can post them all.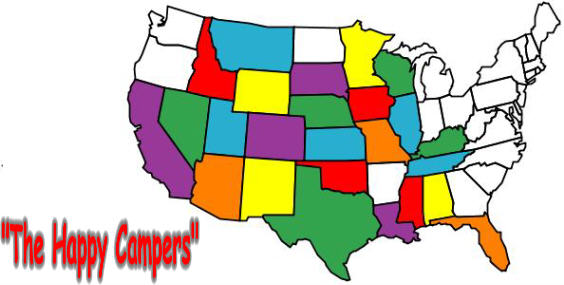 LAST UPDATED: November 24, 2006

View My Guestbook
Sign My Guestbook

Our Favorite Things about Laughlin
The Colorado River
10 Exciting Casinos
Purple Mountains Magesty
It's only a 100 miles to Las Vegas
Sunny & 80 !!!
The Pictures
PAST PHOTO ARCHIVES

THE SAUCER BOYS

JUNK DRAWER
MARY'S MAGNETIC JEWELRY
HAPPY CAMPERS BLOG
GEOCACHING LOG


Yosemite (5/07)
Yosemite II (5/07)









Email: rex0122@yahoo.com